Applebee's all-you-can-eat riblets and chicken tenders deal is back, back, back, back again, 'gain, 'gain. Yes, it's back, back, back, tell a friend, friend, friend. (Sorry, I totally got carried away channeling those #SlimShady vibes, but I just can't help myself — I am super hyped up right now.) Applebee's all-you-can-eat riblets and chicken tenders deal is finally back, at long last — and I'm literally drooling. Someone bring me a wet nap.
It's pretty common to set a list of summer goals for yourself. Some people aim to read, like, ten books between June and September, while others try to work out a few times a week. I, however, aspire to eat as many chicken tenders and riblets as humanly possible — and luckily, Applebee's is helping me pursue my dream. After way too many moons, Applebee's has finally brought back their all-you-can-eat riblets and chicken tenders deal for only $12.99 as of July 9, according to a press release. So praise the meat gods, because it looks like dreams really do come true.
If you've never indulged on Applebee's applewood-smoked pork riblets, you're seriously missing out. They're super tender, and can either be marinated in a sweet Honey BBQ sauce or Spicy Texas BBQ sauce, according to the press release. They're a little spicy, a little sweet, and they're most definitely worth going for, if you haven't yet tried them.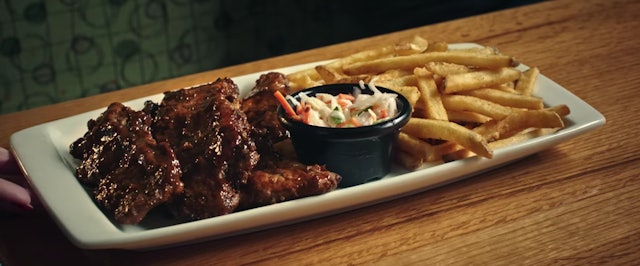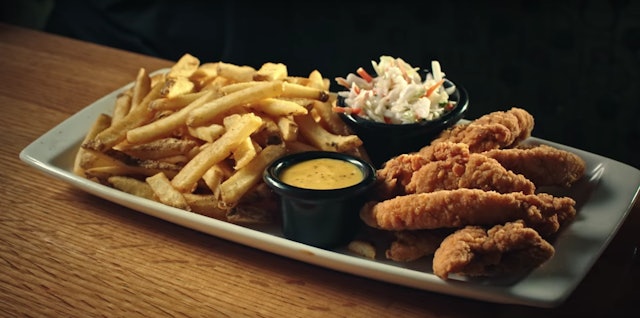 In the press release, Joel Yashinsky, the chief marketing officer at Applebee's says that he's super excited to bring back their all-you-can-eat deal. Both the riblets and chicken tenders are incredibly popular, and there's really no going wrong ordering either one.
In the press release, Yashinsky said,
Maybe you're confused about some of the the details regarding Applebee's all-you-can-eat deal, or you might not be totally sure if your local Applebee's is participating. If that's the case, make sure to visit the all-you-can-eat section on Applebee's website. It's pretty straightforward, but you'll be happy you double-checked if your local restaurant is participating, since the deal varies by location, according to the release.
There really is a lot to love about embarking on a trip to Applebee's, but now that you can eat your weight in both riblets and chicken tenders, there's really no reason to ever go anywhere else. They're definitely helping me fulfill all of my summer goals — one tender and riblet at a time — and I really could not be any more thankful than I already am. Cheers, and happy eating!
Source: Read Full Article