Salma Hayek didn't want me to leave before should could invoke Donald Trump. 
We were chatting early last week at the New York junket for her new movie "Beatriz at Dinner." As is standard in the world of Hollywood promotion, I'd been granted a criminally brief 10 minutes with Hayek. She waxed poetic about the melancholic film, and before we knew it, our time together ended. 
I was well aware of the Trumpian undertones in "Beatriz at Dinner," a dark comedy about a Los Angeles massage therapist slash spiritual healer exhausted by life. Beatriz is an immigrant with an abundance of love that the world often doesn't reciprocate. When her car breaks down at the home of a wealthy client (Connie Britton), she's invited to stay for a meal in honor of a billionaire real-estate tycoon (John Lithgow) whose luxury hotels are causing environmental mayhem in developing countries.
"Please help it," she said, referring to the movie, as I stood up to leave. "Help us. We're very small. It's so strange, also ― we're going to encounter a lot of pushback from the other side."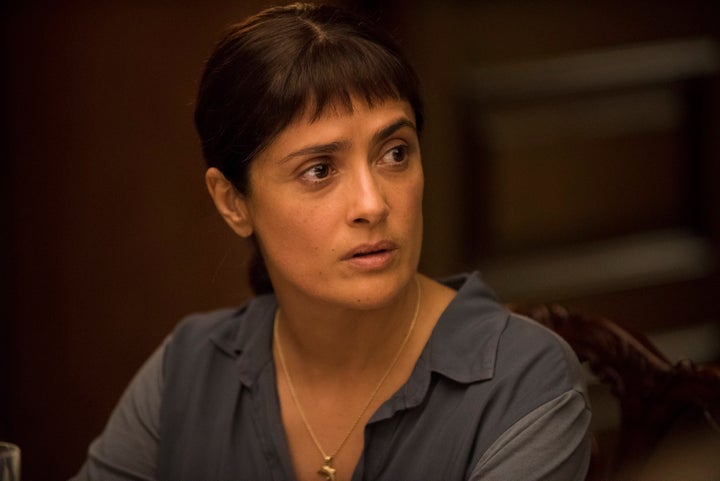 I needn't ask what she was referring to. Without using the president's name or referencing real-life politics, "Beatriz at Dinner" indicts Trump's values. As more guests arrive for the feast, Beatriz feels alone in a sea of money-hungry white faces, some of whom mistake her for the help. The women later mock a female reality star's body. And in a moment evoking the Minnesota dentist who, in 2015, killed Cecil the lion, the aforementioned tycoon brags about having hunted and killed a rhinoceros for sport. He passes around a photo of the dead animal like it's a trophy.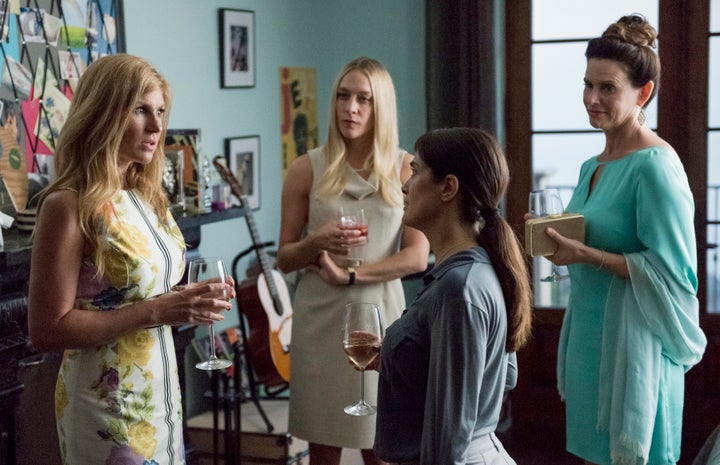 Source: http://www.huffingtonpost.com/entry/salma-hayek-beatriz-at-dinner_us_593aff8ae4b0b13f2c6a658c