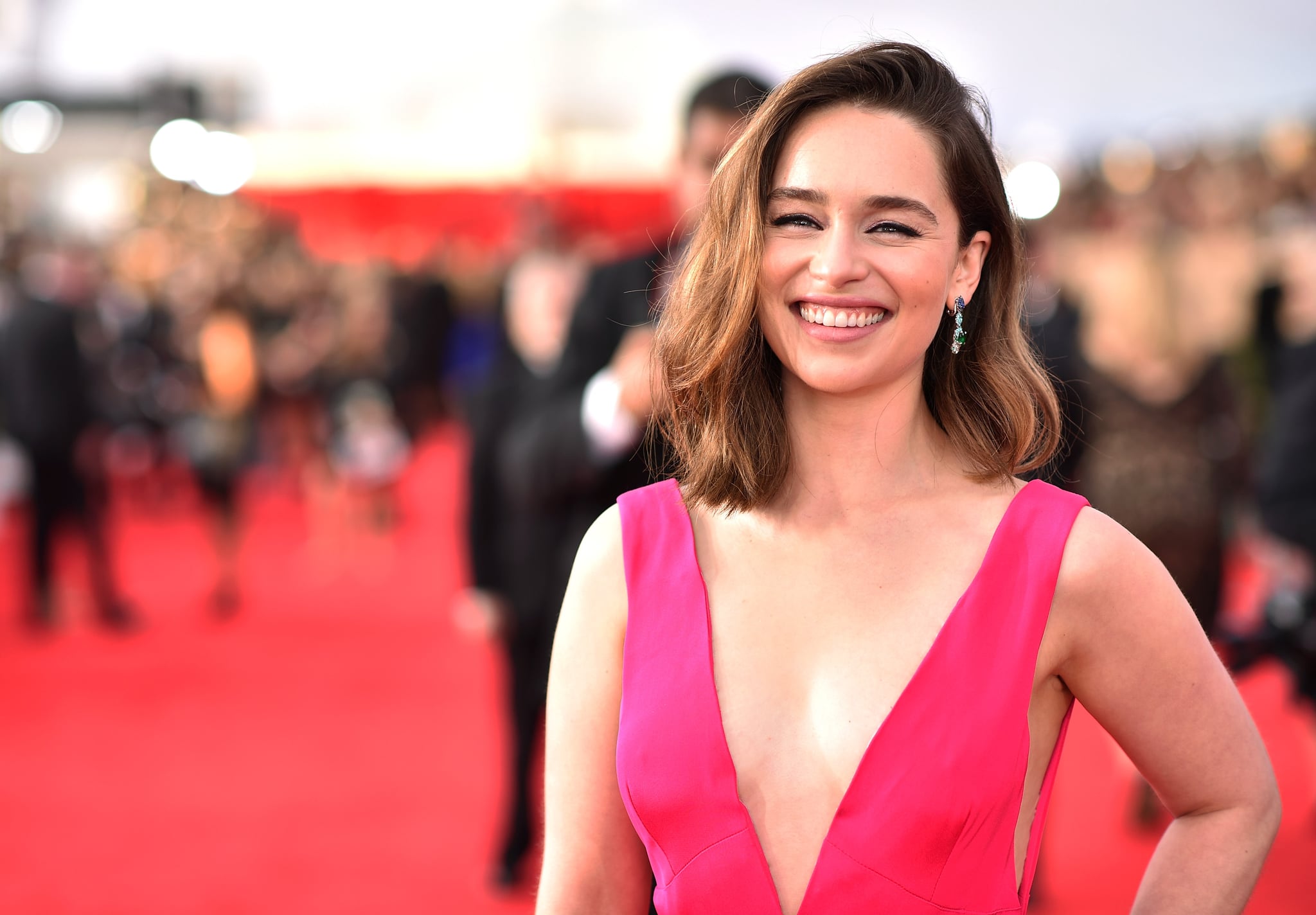 Emilia Clarke is most well-known for playing Daenerys Targaryen on Game of Thrones, but even though she's been in the spotlight for a few years now, there are still a few tidbits you may not know about her. While the 30-year-old London native has never actually dated her Game of Thrones costar Kit Harington, she did date another famous actor in 2012, though they split a year later. Read on for more fun facts about the star.
She did the funky-chicken dance for her Game of Thrones audition. "It was a lot of adrenaline," she told Jimmy Fallon back in 2014. "I was very nervous. It was a big-deal audition, obviously. There were lots of people from HBO there. And I was kind of anxious, and did all of the scenes, and at the end I was asking them if I could do anything else. And David Benioff [a creator of the show] suggested I do a dance. So I did. I did the funky chicken."
She turned down the role of Anastasia Steele in Fifty Shades of Grey. "I really wanted to work with [Fifty Shades director] Sam Taylor-Johnson because she's f*cking amazing," she explained in Marie Claire UK's July 2015 issue. "But there is a huge amount of nudity in the film. I'll never say 'I'm never doing nudity' because I've already done it, but I thought I might get stuck in a pigeonhole that I would have struggled to get out of."
She dated Seth MacFarlane. The couple reportedly began dating in 2012 but broke up in 2013. According to E! News, they split because the long distance just didn't work for them. In Glamour's May 2016 issue, Emilia opened up about the problem with dating someone famous, saying, "Well, a con is you have strangers giving you love-life advice like, 'I'm a big fan of the show, and I'm not sure what you're doing with that guy,' which I didn't react well to. That happened in New York when Seth and I were together. This guy started to give me advice: 'Can I get a selfie? And by the way . . .' Unh-unh, bro."
Before her big break, she was a licensed real estate agent. While attending New York University, Emilia worked in real estate for two Summers.
She backpacked through India when she was 16. Emilia flew into Delhi and "went all the way up almost into Tibet" to scatter the ashes of her Delhi-born grandmother. At 18, she did Southeast Asia, making stops in Thailand, Cambodia, Laos, and Vietnam, and then South Africa.
She has a bumblebee tattoo on her pinky finger. Emilia got the design after finishing her film Me Before You in 2015. "The bumblebee is the symbol of the story end of the character and I had the best time on it ever, ever, ever, so I wanted to remember it forever and ever," she told Hip Hollywood in July 2015.
Source: https://www.popsugar.com/celebrity/Emilia-Clarke-Facts-43931041