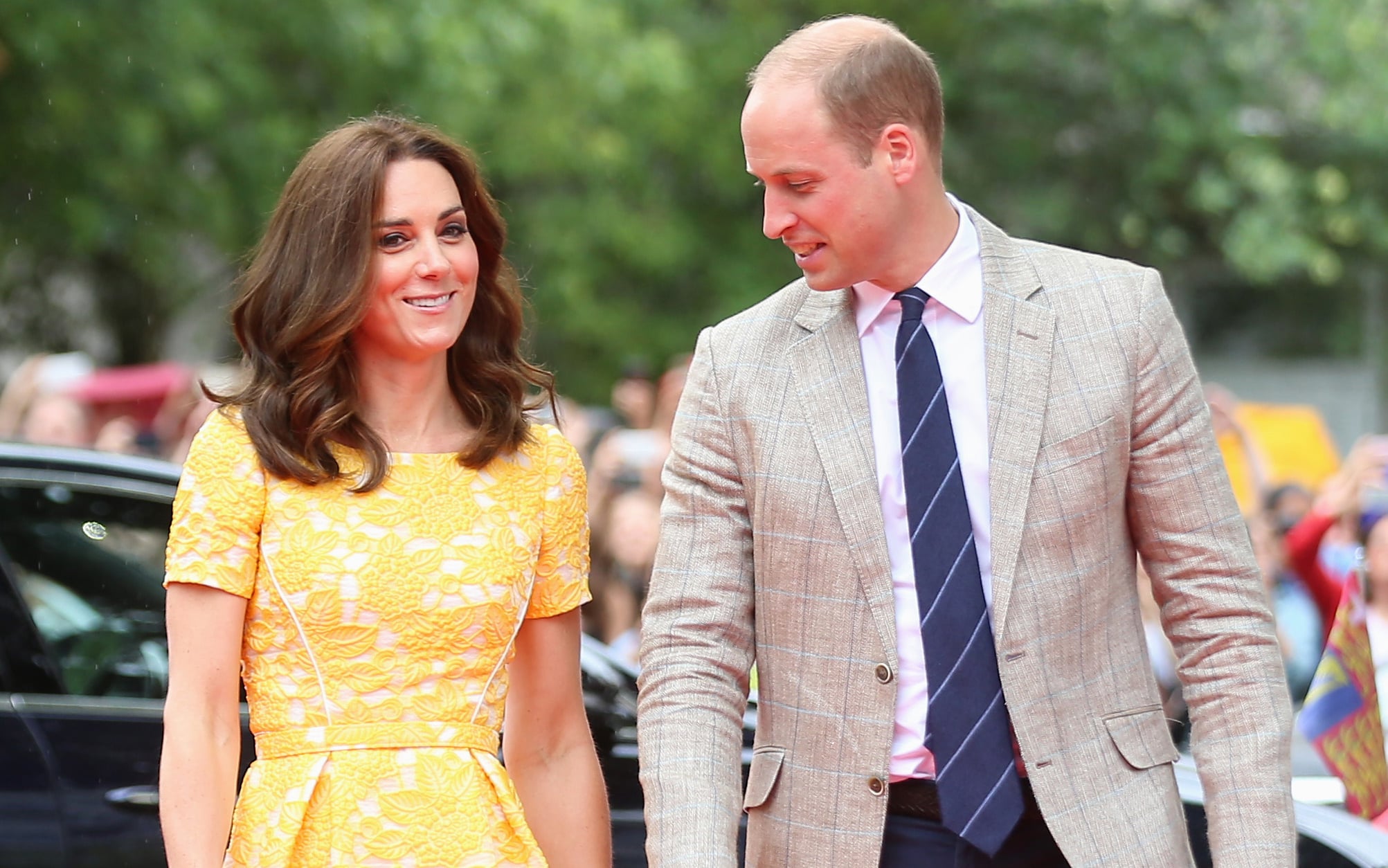 Image Source: Getty / Thomas Niedermueller
Kensington Palace announced in September that Kate Middleton and Prince William have a third royal baby on the way, and we could not be more excited. Not only does this mean Princess Charlotte and Prince George will have a new sibling to play with, but there's also a chance we'll be treated to even more sweet family moments. While we patiently await the little one's arrival, here's everything we know so far about the new baby Cambridge.
While it's still unclear whether Will and Kate have already a chosen a name for their little one, the couple have very limited options. There is no official rule that forbids them from choosing any particular name, but there is an accepted rule that states that names will be chosen from a selection of historic royal names. Victoria, Elizabeth, Alice, Alexandra, and Anne are the most common names for girls, while Henry, Richard, Charles, James, and Albert have been used in the past for boys.
According to Us Weekly, Will and Kate are "going to leave the baby's sex to surprise this time." The royal's OB-GYN, Alan Farthing, who delivered both Prince George and Princess Charlotte, has reportedly been asked to handle the baby's birth. "He's postponed his retirement to do it," a source told the publication. A suite in the Lindo Wing of London's St. Mary's Hospital has also been reserved.
In October, Kensington Palace announced that Will and Kate's latest bundle of joy is set to arrive in April 2018.
— Kensington Palace (@KensingtonRoyal) October 17, 2017
Image Source: Getty / Pool
Because of the Succession to the Crown Act, which was put in place in March 2015, the new royal baby will be fifth in line for the throne after Prince Charles, Prince William, Prince George, and Princess Charlotte and before his or her uncle Prince Harry, regardless of whether it's a girl or boy.
Source: https://www.popsugar.com/celebrity/Kate-Middleton-Prince-William-Third-Baby-Details-44153799