It's been a HUGE few weeks for Jacqueline Jossa – not only has she filmed her EastEnders exit but she's now announced that she's pregnant!
The actress is expecting her second child with husband Dan Osborne just months after they tied the knot last summer and admits that the baby news came as a 'huge shock'.
READ MORE CELEB NEWS
MORE: EastEnders' Jacqueline Jossa launches explicit rant at troll who mocked her daughter
'We both started laughing when the test was positive,' says Jacqueline, 25. 'We took two more just to be sure!'
The couple are already parents to daughter Ella, 2, whilst Dan has four-year-old son Teddy from a previous relationship.
And finding out that he's going to be a dad for a third time has left Dan feeling a little nervous.
'We hadn't been trying so it was a huge shock,' the 26-year-old tells OK! magazine. 'I think I'm still getting my head around it.
'Kids are a blessing but having three children is going to be a big responsibility. I'm not going to lie, I feel quite scared!'
Awww, we're sure you'll do a great job guys!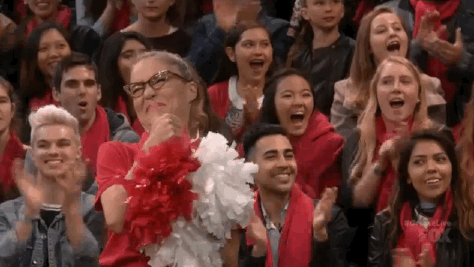 It comes after Jacqueline and Dan – who have been together since 2013 – got married in a ceremony held at a manor house in Cheshire last June.
Jacqueline revealed shortly afterwards that she'd always thought she might have another child following their marriage, but didn't feel that the time was right when it came to it.
'I didn't realise how much I'd love working again. I will have more, but not now,' she confessed.
Meanwhile Dan said he was content with just the two children at the time – but was open to having more in the future.
'I don't feel in a rush to have more at all. My kids are at such a great stage – Teddy is having full conversations and Ella is starting to talk,' the former TOWIE star explained.
'They're out of the baby stage and I just want to enjoy that. It's nice to have two little toddlers. I used to think I wanted four kids, but now I'm happy with two.
'I've got one of each, but if Jacqueline wanted to have another one day – when the kids want a little brother or sister – then I'd have one more, I reckon.'
Congratulations, Jacqueline and Dan!
Source: http://www.celebsnow.co.uk/celebrity-news/jacqueline-jossa-pregnant-dan-osborne-719841