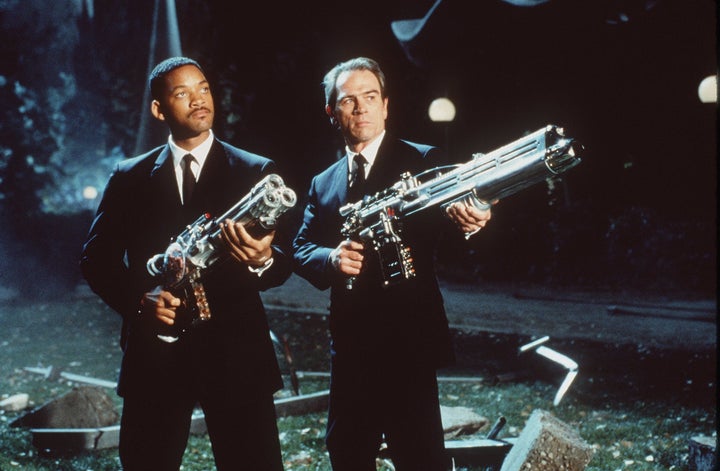 Barry Sonnenfeld is recent Hollywood history in human form. An hour on the phone with him is worth three decades of anecdotes about bad casting decisions, tiffs with bullheaded studio executives, celebrity egos and success that's never guaranteed from one project to the next.
Now an Emmy-winning director who has worked squarely inside the system, Sonnenfeld, 64, began as a cinematographer. Wanting to be a still photographer like Robert Frank and Garry Winogrand, Sonnenfeld pivoted to filmmaking after meeting Joel Coen at a party in the early 1980s. He then shot the Coen brothers' first three movies (including "Blood Simple" and "Raising Arizona"), as well as "Throw Mama from the Train," "Big," "When Harry Met Sally…" and "Misery." 
Sonnenfeld's directorial debut, 1991′s "The Addams Family," was a stylistically assured inauguration that gave him blockbuster bona fides, even though he's seen his share of misfires along the way ("For Love or Money," "Big Trouble," "Nine Lives").
His crown jewel, "Men in Black," celebrates its 20th anniversary on July 2, and his Netflix series, "A Series of Unfortunate Events," could rack up Emmy nominations this month. In honor of both, we chatted with Sonnefeld about his career, yielding juicy tales from the Hollywood front lines. Our favorites: manipulating Chris O'Donnell into turning down "Men in Black" and fielding Kevin Kline's "Wild Wild West" grievances.  
Here are Sonnenfeld's spiciest tidbits.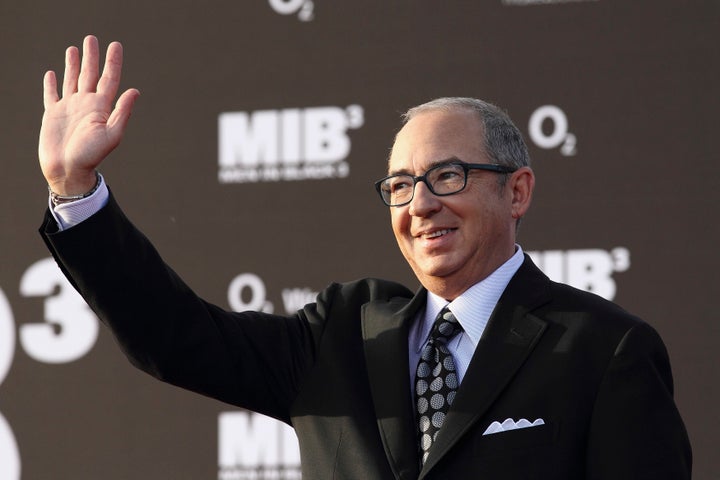 After Sonnenfeld showed a knack for working with first-time filmmakers, power producer Scott Rudin recruited him to helm "The Addams Family." Tim Burton and Terry Giliam had turned Rudin down, but Sonnenfeld was game, even though he swears he didn't aspire to become a director. 
Sonnenfeld envisioned the movie less as a reboot of the 1960s sitcom and more as an offshoot of the "macabre" Charles Addams drawings that appeared in The New Yorker. "My original material was not the TV show at all, which I thought winked at itself and didn't take itself seriously," he said. Thus began Sonnenfeld's penchant for oddball characters trying to thrive in environments where they are misunderstood.
Executives overseeing the project at the now-defunct Orion Pictures wanted Cher, who won her Oscar for "Moonstruck" a few years prior, to play family matriarch Morticia. Sonnenfeld and Rudin did not ― they wanted someone who wasn't such a personality. And then along came Anjelica Huston, who also sported jet-black hair and won an Oscar in the mid-'80s, for "Prizzi's Honor." 
Facing creative disputes with Walter Parkes, the president of Steven Spielberg's production company, Sonnenfeld said he dropped out of "Men in Black" to direct "Get Shorty" and later re-joined the project. After tweaking "Bill and Ted" writer Ed Solomon's script ― a more dutiful adaptation of the "Men in Black" comic-book series ― Sonnenfeld had to persuade Spielberg against his one request: casting Chris O'Donnell to play Agent J. (At the time, O'Donnell was a top-tier hunk thanks to "Scent of a Woman," "The Three Musketeers" and "Batman Forever.")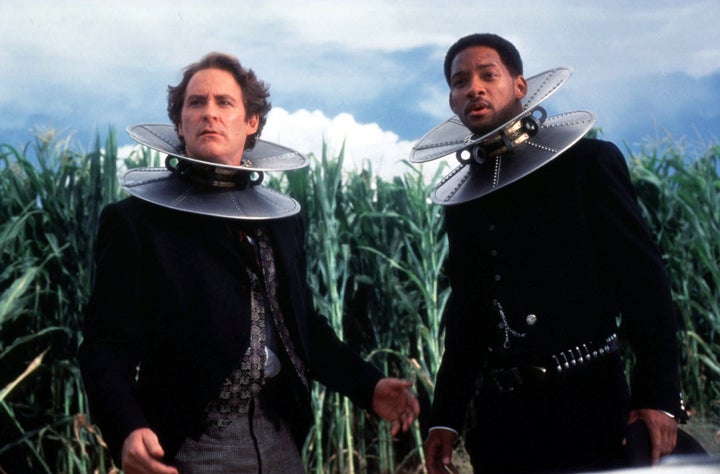 Sonnenfeld ignored his Grant-Hepburn instinct on "Wild Wild West," the 1999 steampunk spectacle that updated the 1960s series of the same name. Recasting Smith after their lucrative "Men in Black" collaboration, Sonnenfeld went to Kevin Kline for the role of Artemus Gordon. (George Clooney was cast first, but he dropped out.) The problem? Kline "didn't want to be the straight man" opposite Smith's zany showmanship.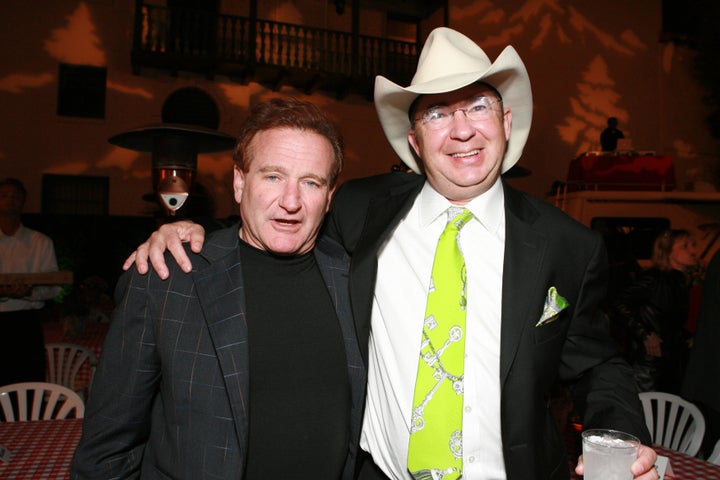 Because of the 2007–08 Writers Guild of America strike that halted production on many television shows, we'll never know if "Pushing Daisies" could have been a bigger hit. Mixing the aesthetics of Tim Burton and the rapid-fire charm of "Gilmore Girls," the wacky detective dramedy about a pie-maker (Lee Pace) whose touch could bring people to life was a critical sensation. Despite multiple Emmy nominations, including a win for Sonnenfeld's pilot, the gap imposed by the writers' strike between Seasons 1 and 2 led to a ratings dip.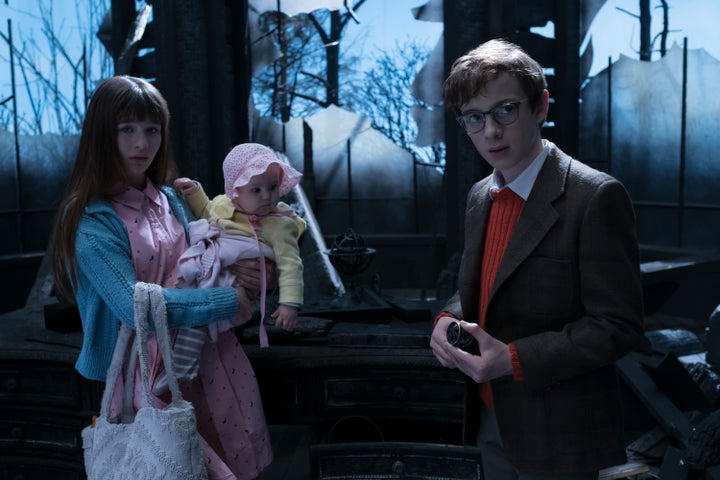 After "The Addams Family" and "Pushing Daisies," Sonnenfeld's aesthetics were perfect for the Netflix series based on Daniel Handler's "Lemony Snicket" series. Beyond the desaturated palette and busy landscape inspired by Terry Gilliam's sci-fi satire "Brazil," he had one aim: making the central kids, Violet and Klaus Baudelaire, more "heroic."

Hit Backspace for a regular dose of pop culture nostalgia.
Source: http://www.huffingtonpost.com/entry/men-in-black-20th-anniversary-barry-sonnenfeld_us_5953efcbe4b0da2c73209a5c