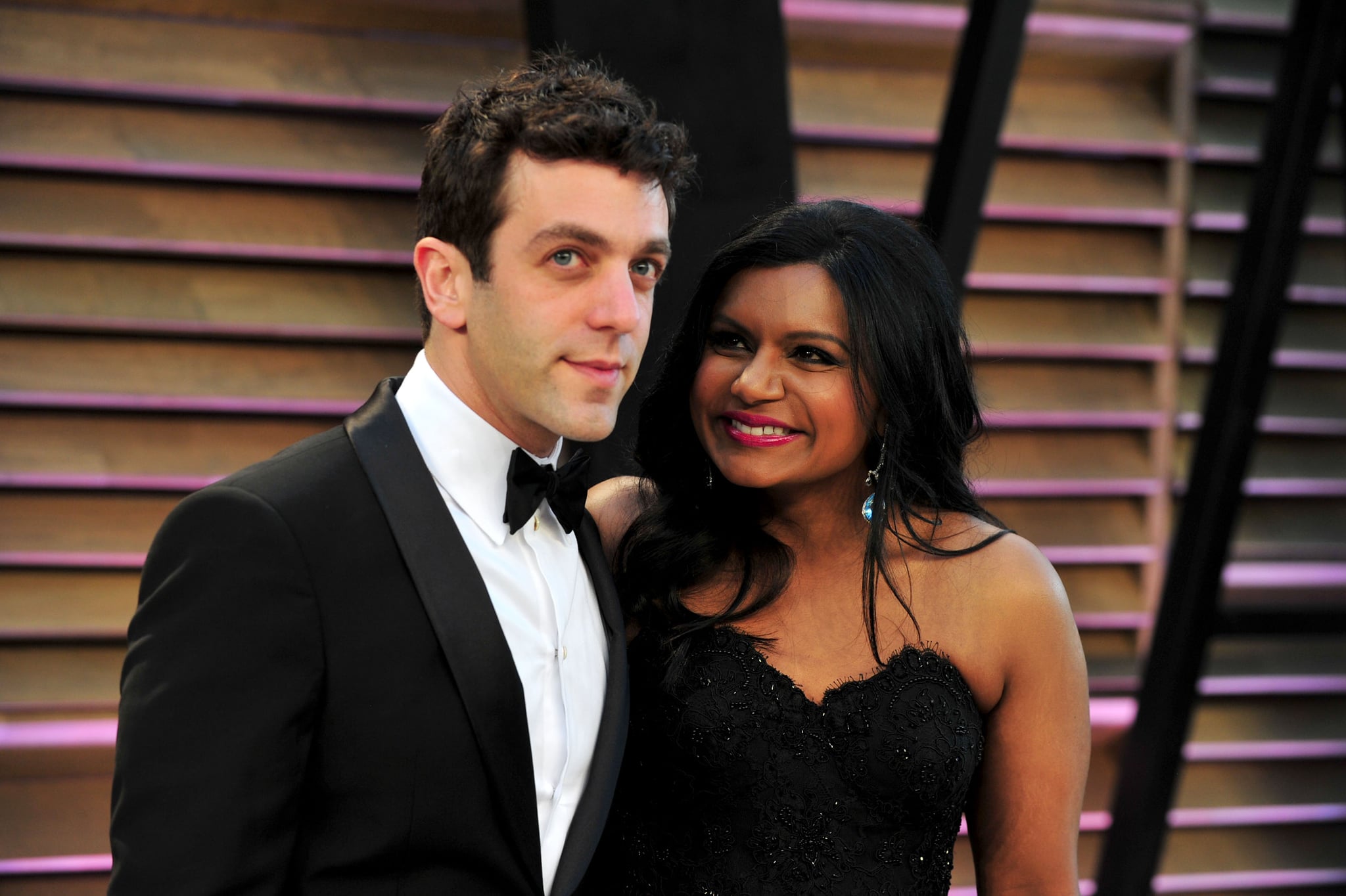 Fans of Mindy Kaling (so basically everyone) joyously freaked out earlier this month when it was revealed that the actress is pregnant with her first child. Shortly after the news broke, sources close to the star, whose character on The Mindy Project also recently became a mom, confirmed that she has chosen not to reveal who the father of her baby is (we love that she's Rachel Green-ing this). Mindy recently spoke about straying from tradition when it comes to starting a family, telling Yahoo Style, "I think I've decided that unlike everything else in my life, I'm going to be fast and loose about kids. I'm not cavalier about who I would have a kid with."
Related
Mindy Kaling Couldn't Be More Quotable
Despite her current single status, Mindy's exciting news has us reminiscing about her former flames. It turns out she's only had two significant relationships during her time in Hollywood. After meeting B.J. Novak on the set of The Office, the two quickly struck up a friendship that turned into an on-again, off-again romance from 2005 until 2007 that often mirrored their onscreen characters, Kelly and Ryan. Despite breaking up, they have remained best friends and frequently give each other shout-outs on social media. B.J. also served as a consulting producer during season one of The Mindy Project and has appeared on the show multiple times. Most recently, they attended Vanity Fair's Oscars afterparty together in January.
Related
Mindy Kaling Is a National Treasure on Instagram (and in Life), and Here's Why
Mindy also dated writer Benjamin Nugent from 2008 until 2012, but not much is known about their romance (they were also rarely photographed together). While we patiently wait for what we know will be adorable photos of her baby bump, one thing is for sure: B.J. is going to be one hell of a fun uncle to Mindy's new addition!
Source: https://www.popsugar.com/celebrity/Who-Has-Mindy-Kaling-Dated-43771542