The first child of Kim and Kanye West joins her mother and grandma to pose for Fendi's new fashion campaign.
AceShowbiz –
Although North West is only 5 years old, she has shown her talent as a model in Fendi's new fashion campaign released on July 10. The daughter of Kim Kardashian and Kanye West made her modeling debut by participating in a photo shoot session for the 10th anniversary of the brand's iconic Peekaboo bag. She was joined by Kim and grandma Kris Jenner in the photos.

The three generations of Kardashian-Jenner ladies were photographed sitting in a field of grass together with Fendi's Peekaboo bag. Kim and Kris had two black Fendi bags with them while North held a smaller pink bag, which is suitable for kids at her age. In the photo, which was taken in Malibu in April, North was seen laughing next to her mother while her grandma looked proud as she stared at them.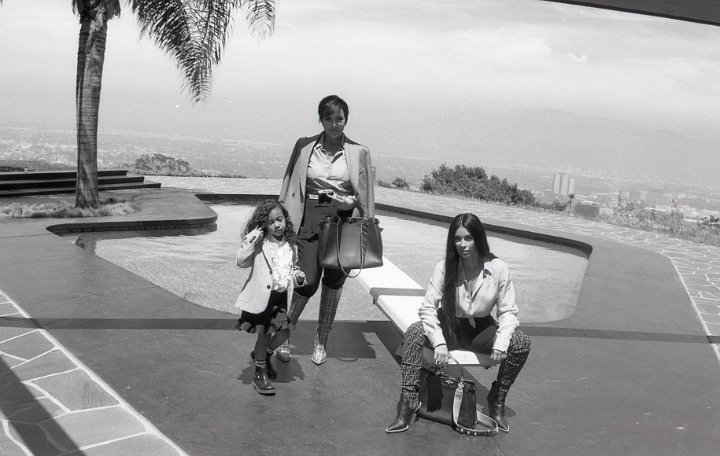 The Italian brand's accessories creative director Silvia Venturini Fendi told the site why they decided to choose the Kardashian family. "The idea was to expand the concept of family, as it's part of our history, and we wanted other families of women," said Silvia. "In the case of the Kardashians, they are all three of them very strong women, with strong personalities. It's an iconic family, who is known for its appearance, but we wanted to bring more of an intimate side to the table."