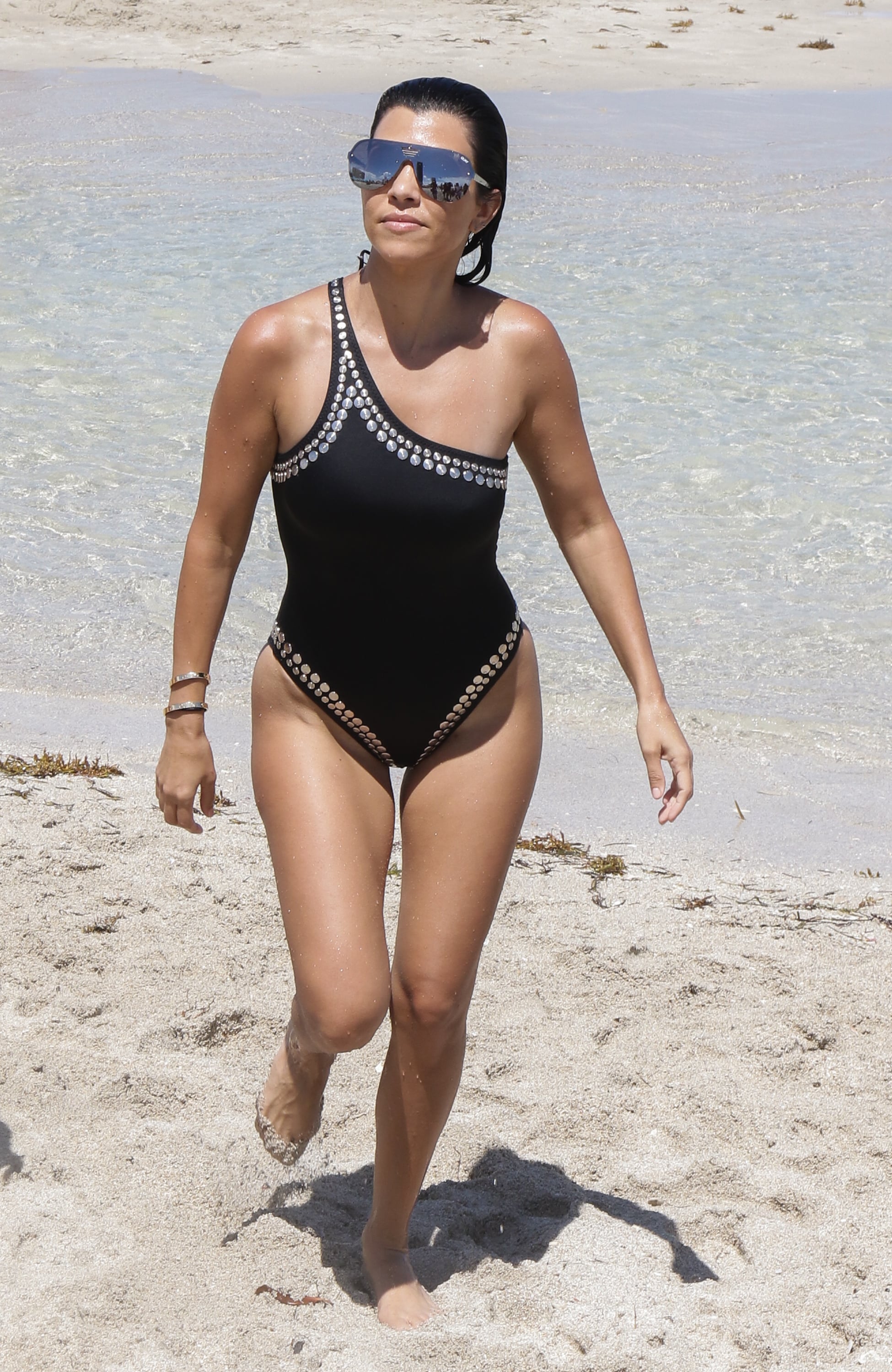 We all have that one swimsuit we turn to when we want to feel our best — and, for many, it's a one-piece. There's something so flattering about this style, which is why it looks good on just about every body type. Similar to other items in your closet, your one-piece can actually say a lot about your personality.
Do you squirm at the thought of trying the Baywatch-inspired "Bay-kini"? Or do you jump at the chance to wear a cutout swimsuit that's guaranteed to give you funky tan lines? Find out what your one-piece says about you by taking the quiz ahead.
Your One-Piece Style: Cutouts. You don't care if your swimsuit gives you awkward tan lines — in fact, you prefer it. Image Source: Instagram user Rocky Barnes
Your One-Piece Style: Retro. You're convinced your were born in the wrong era. Your friends describe you as an old soul, and you love anything that has a vintage feel.
Your One-Piece Style: Bay-kini. We can probably find you showing off your high-leg swimsuit while doing the Bambi pose. (Hey, we're not judging.)
Your One-Piece Style: Bold prints. With your creative and energetic personality, you need a bright swimsuit to stand out from the crowd.
Your One-Piece Style: Monochrome. If you had a motto in life, we're pretty sure it would be to "keep things simple."
Your One-Piece Style: Scoop-back. You're in the know. While comfort is a huge factor when choosing a one-piece, you don't shy away from trying a new swimsuit style.
Source: https://www.popsugar.com/fashion/Best-Swimsuit-Style-You-43921369