Up until a couple of years ago, leather jackets were my go-to for Spring. But recently, I find myself reaching for a bomber jacket (though my beloved leather jackets still make regular appearances). In fact, just the other day, a fellow POPSUGAR editor pointed out my fondness for this lightweight jacket — needless to say, she wasn't far off.
There are a couple of reasons that bomber jackets have been taking the reins from other classic outerwear pieces. For starters, they are perfect for those in-between months when the weather flip-flops on you. They're easy to throw on when it gets chilly and light enough to remove when the weather suddenly becomes warm. You can even accomplish a street style look by throwing one over your shoulders or letting the sleeves slip off (aka the fashion way to wear it). Also, like a leather jacket, these bad boys are an easy way to up your cool factor on even the simplest of outfits.
Now that we've covered the reasons you need one in your closet, here's what you should be looking for when buying one. As with any trend, it's important to stand out from the hundreds of other people wearing bombers, and that's where finding a unique bomber comes into play. From a space-inspired Gucci bomber to a bright red one with "Sweet Thing" printed on the back, here are 10 of the coolest bomber jackets that will help you show off your personality this Spring.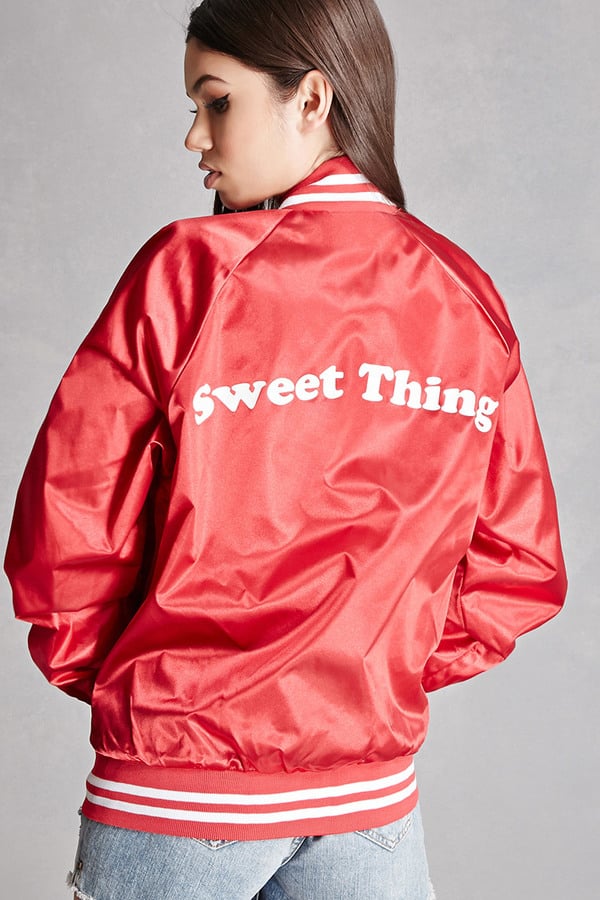 The lettering on the back of this Forever 21 + Redwolf Graphic Bomber Jacket ($88) says it all.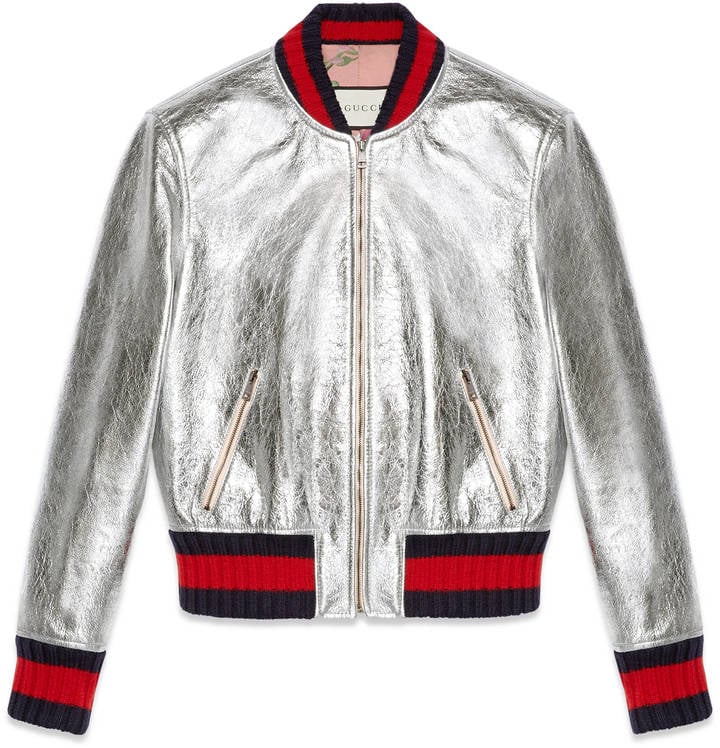 Got a thing for silver? Give this sparkly Gucci Crackle Leather Bomber Jacket ($3,500) a whirl.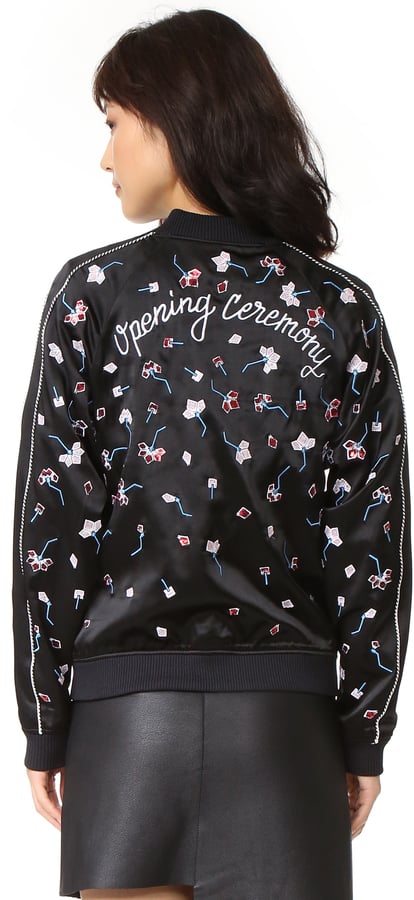 Florals for Spring? How original, right? But this Opening Ceremony Embellished Silk Bomber ($550) will make you think twice.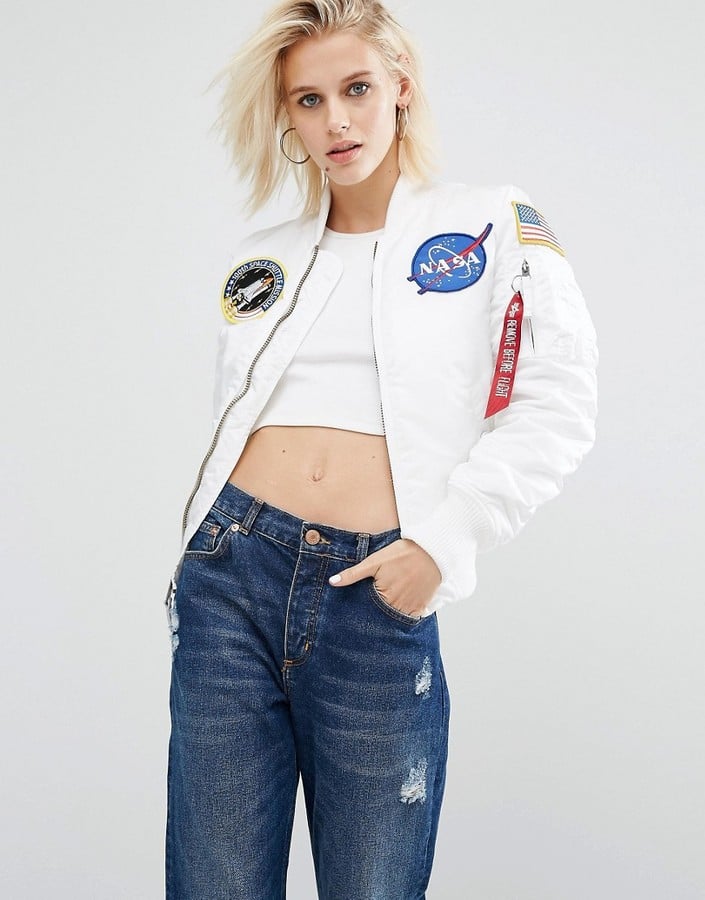 This Alpha Industries MA-1 NASA Bomber Jacket With Patches ($210) says "paging ground control"!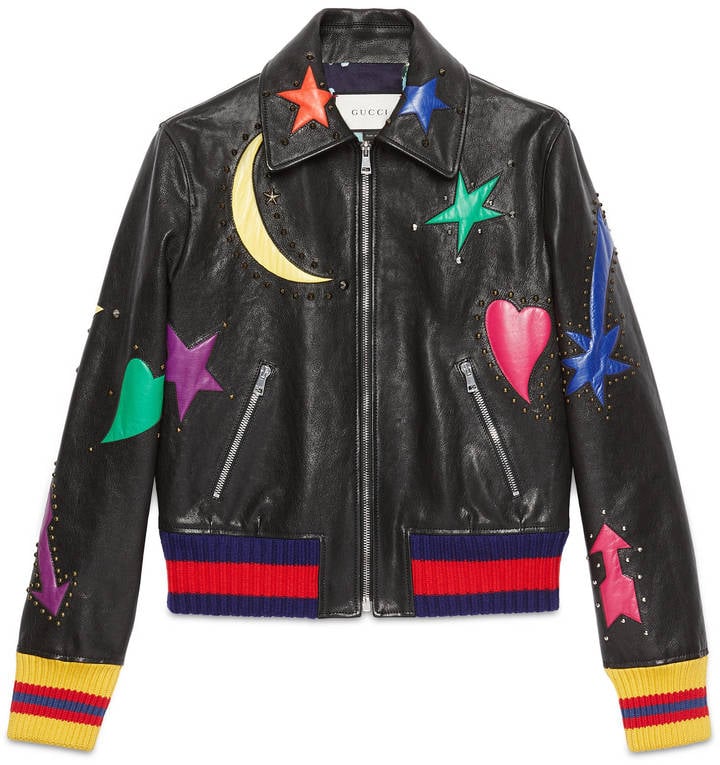 Swap out your leather jacket for this colorful Gucci Intarsia Leather Bomber Jacket ($5,200).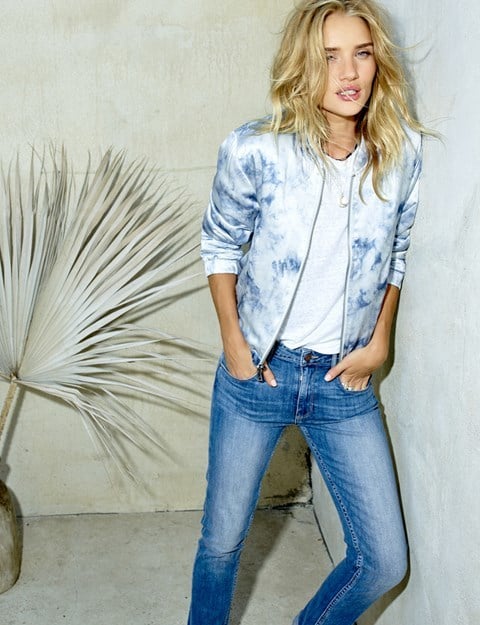 Nail the model-off-duty look with this Paige Rosie HW x Collection Flo Bomber in Tie Dye Blue ($398) designed by none other than Rosie Huntington-Whiteley.
If you're looking for a bomber jacket you can wear for a night out, this 3.1 Phillip Lim Bomber ($695) is for you.
You don't have to be part of a sports team to rock this Tommy Hilfiger Bomber Gigi Hadid ($399) jacket.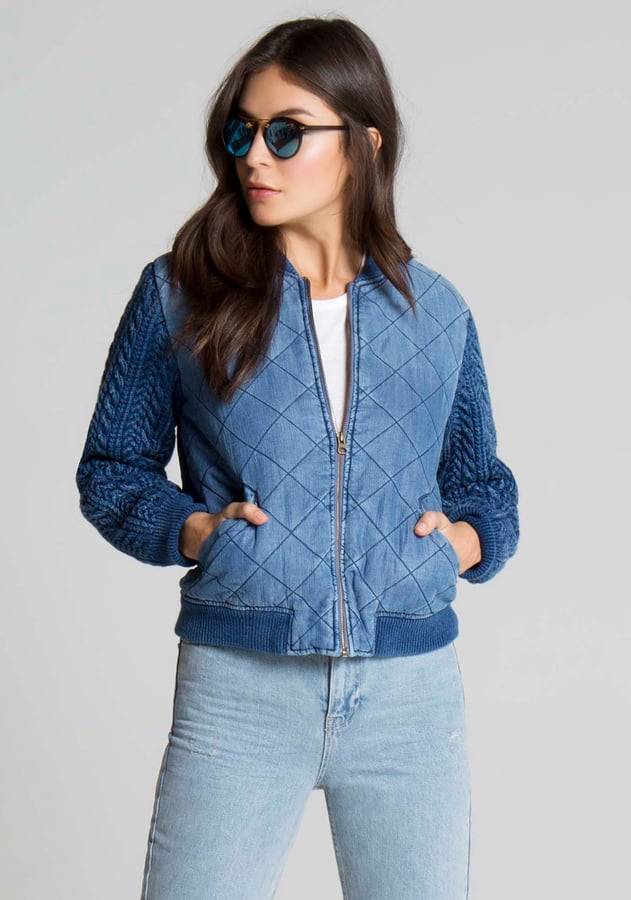 Take your Canadian tux ensemble to a new level with this Bella Dahl Quilted Bomber Jacket ($196).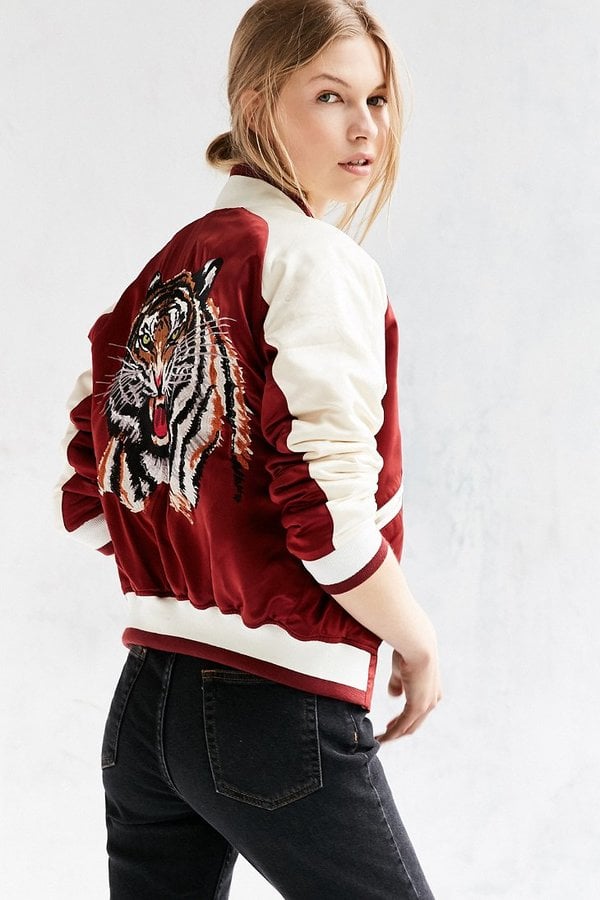 No one will want to mess with you in this Silence & Noise On Tour Satin Varsity Bomber Jacket ($159).
Source: https://www.popsugar.com/fashion/Unique-Bomber-Jackets-Spring-43284506