Having a go-to shopping destination is like having an old friend you can always rely on for style advice (aside from the whole payment for goods part, of course). Whether you're in a fashion funk and need a boost or hunting for a last-minute look, you know you can count on your default destination — and for many of us, that destination is Urban Outfitters. With a hybrid vibe of quirky, vintage, sexy, and trendy, the Philly-born retailer always offers an instant shot of effortlessly cool style. But change is good and a girl's always gotta have options (shoptions, if you will), so why not try mixing it up? If you're ready to diversify your retail roster, here are 10 stores to try ASAP to find that same great style:
Related
8 Stores Madewell-Lovers Will Be Obsessed With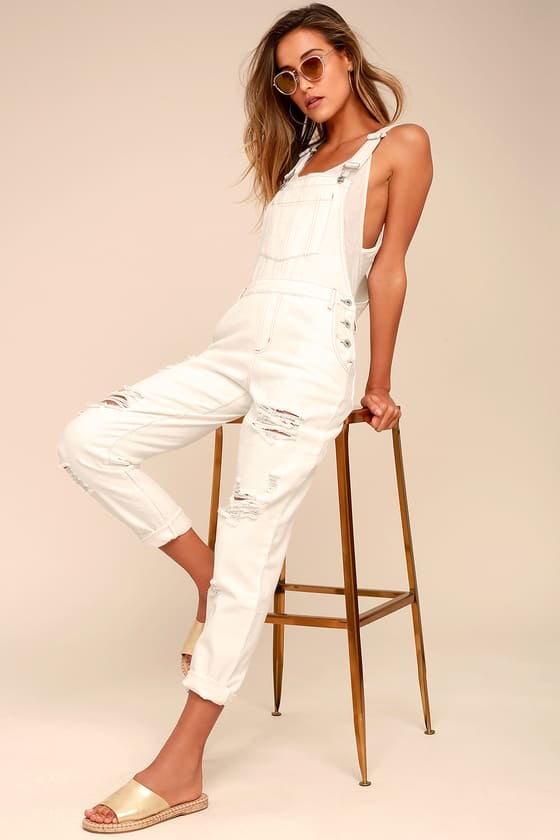 With a sizeable, on-trend selection of affordable everything (from clothing to swim to accessories), you can turn to this e-tailer for pretty much anything from festival fashion to wedding wear. In addition to their own Lulus label, which includes these Always Be There White Distressed Overalls ($73), the site carries SoCal-style brands like RVCA and Amuse Society as well as contemporary cool favorites like Keepsake and Faithfull the Brand.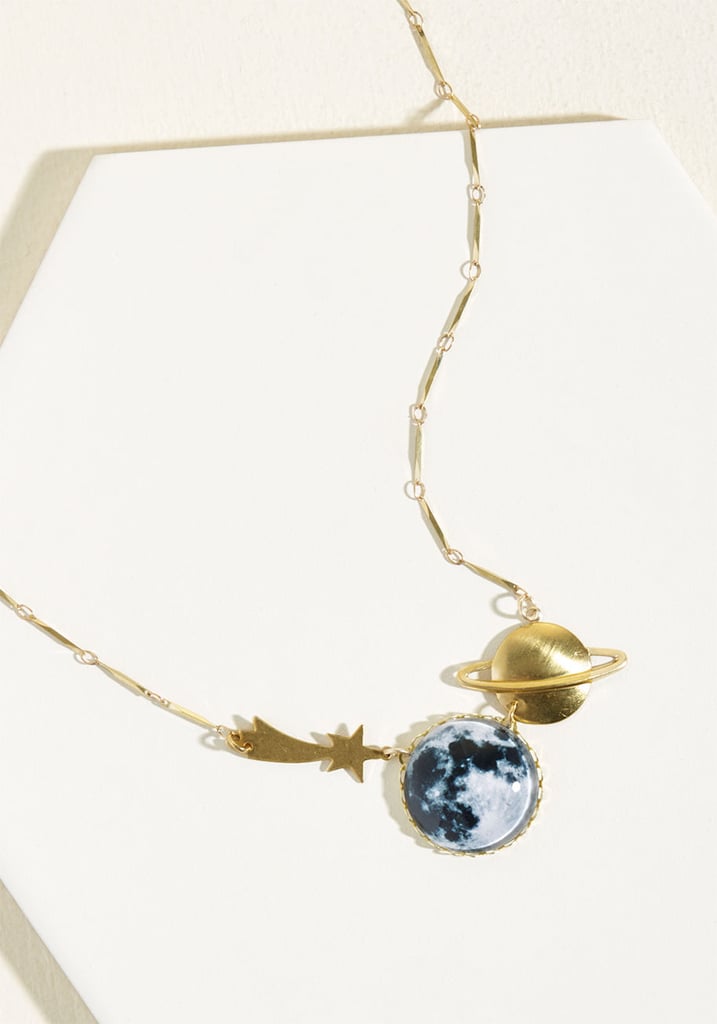 If you're into Urban Outfitters' vintage, offbeat finds, welcome to the mother ship. Modcloth carries a vast array of retro-inspired, Zooey Deschanel-esque items ranging from cat-print dresses to unicorn mugs to this Eclectic Eccentricity Eyes on the Skies Necklace ($35). Bonus? A fair portion of their clothing extends into plus size, which is seamlessly integrated into the site rather than being relegated to its own section.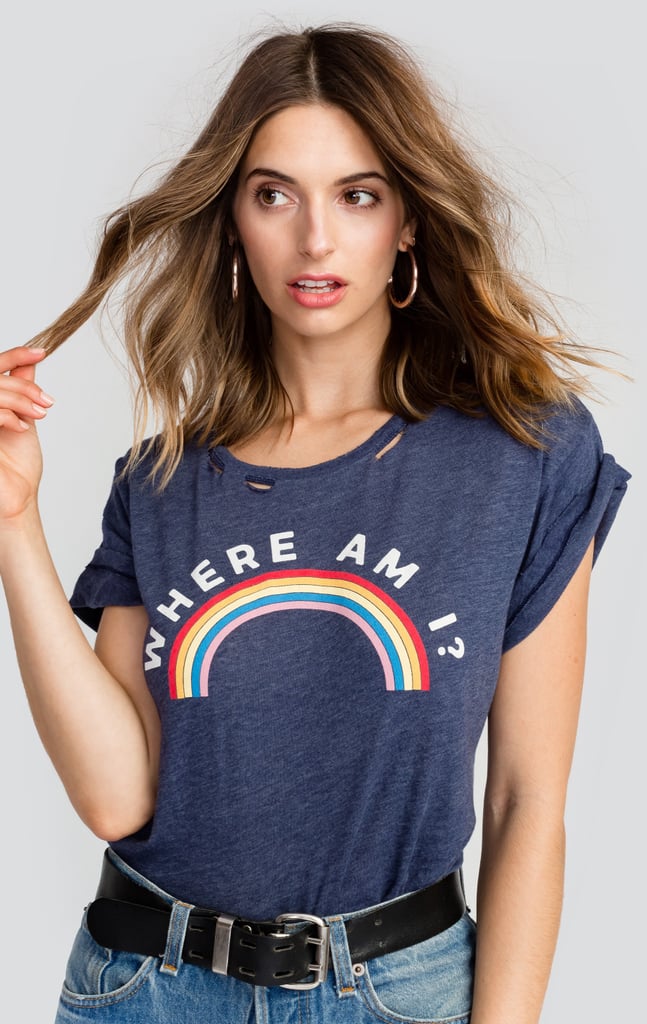 Best known for their cheeky, playful vibe, Wildfox's categories run the gamut from sweatsuits to sunglasses to bicycles (yes, bicycles). If you lean toward the sassy side of Urban's offerings, you'll have endless fun searching this label's assortment, including this Where Am I? Destroyed Manchester Tee ($72).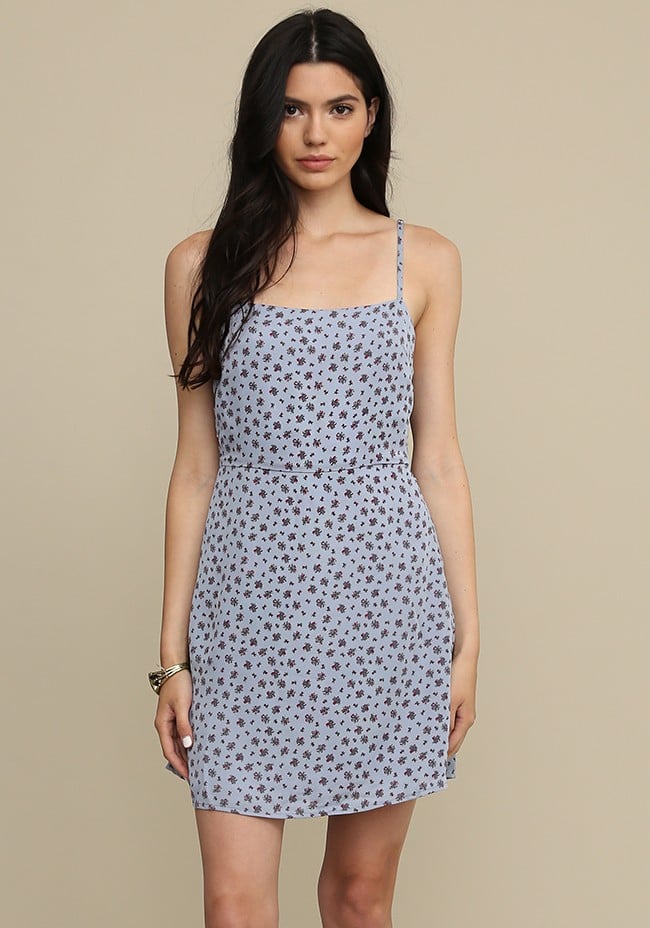 The indie-boho aesthetic of Threadsence will for sure appeal to the UO lover in you. Printed off-the-shoulder tops, flirty mini dresses like this One Shot Printed Dress ($53), and layered hippie-chick jewelry are a considerable part of their assortment, which could pretty much outfit you for all of concert season.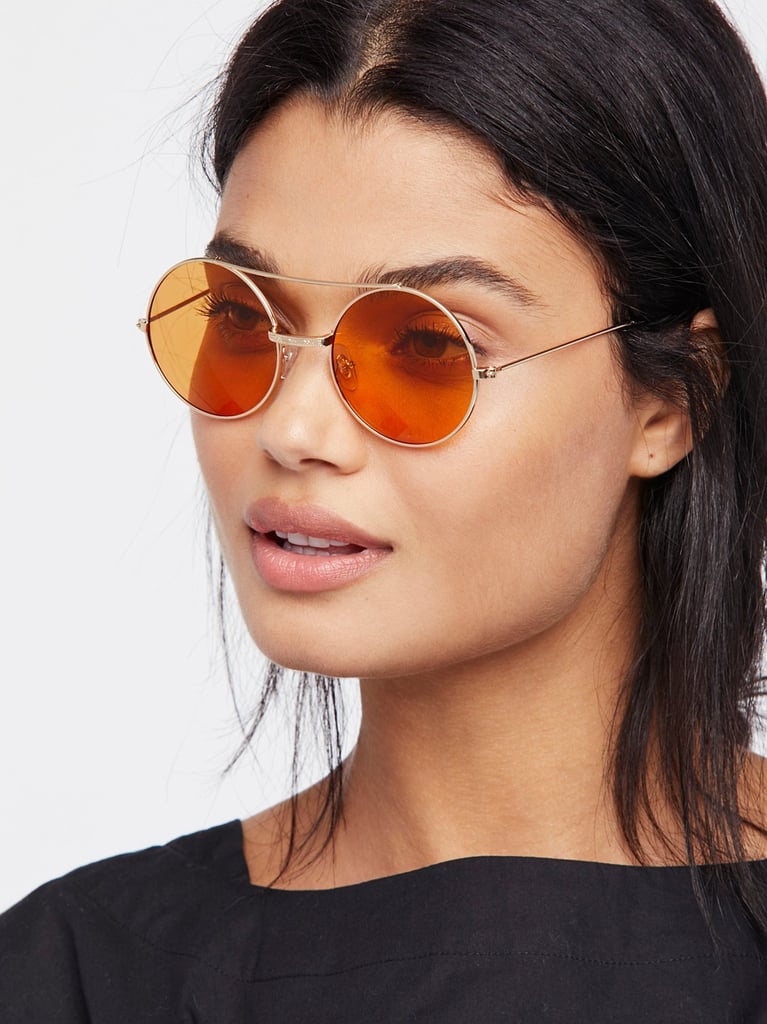 A separate brand under the Urban Outfitters umbrella, Free People offers the same confident, cool vibe with a wider range of price points. You can find everything from a $1600 embellished suede jacket to metallic fuchsia mules for under $100, to these of-the-moment tinted Oracle Aviator Sunnies ($20). If you're a master of the high-low mix, this is ground zero.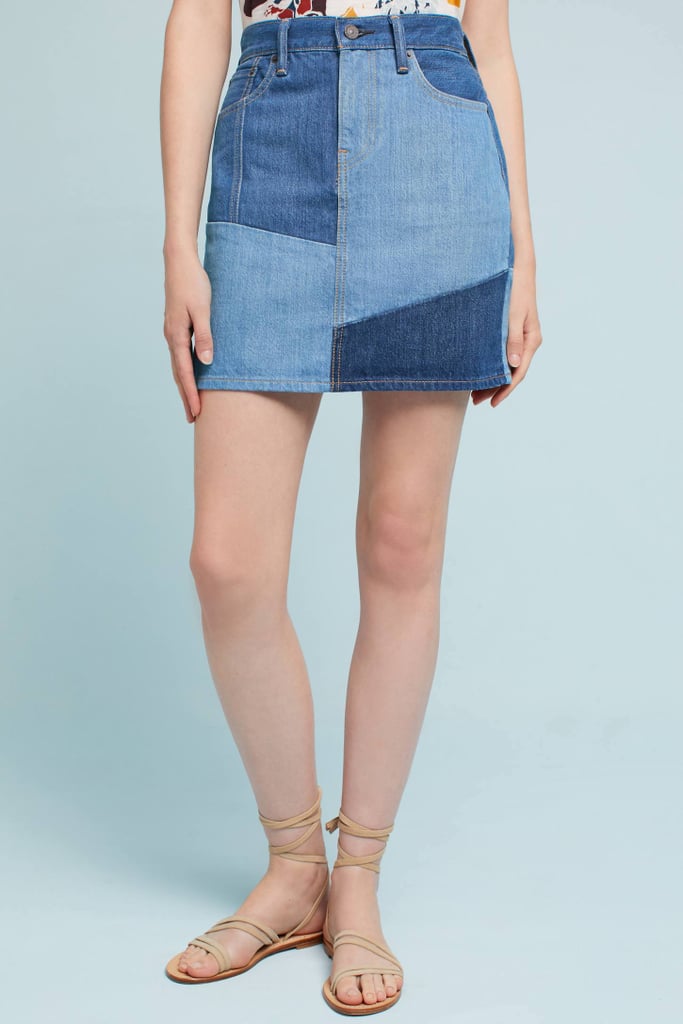 This is, of course, another sister brand to Urban Outfitters — which is why their aesthetics naturally overlap. Boasting a more elevated selection than its younger counterpart with a generally higher price point (embellishment is a theme throughout the inventory), Anthropologie's brand roster includes indie labels you've likely never heard of before as well as fresh, novel offerings from classic brands like Levi's. Case in point: this Everyday Mini Skirt ($98).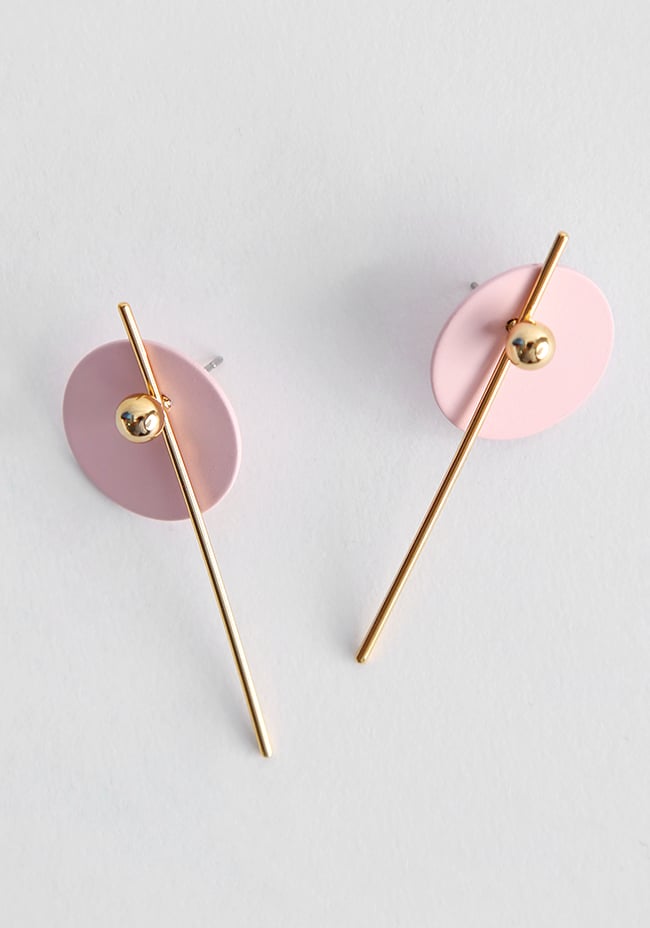 A super wallet-friendly mix of quirky, boho, and trendy pieces, Ruche captures the eclectic energy of Urban Outfitters but with a more feminine spin (and a guaranteed under $100 price tag). You'll find easy summer styles like floral sundresses and embroidered rompers and fun, on-trend jewelry like these Naples Earrings ($18) that your friends could very well mistake for Marni.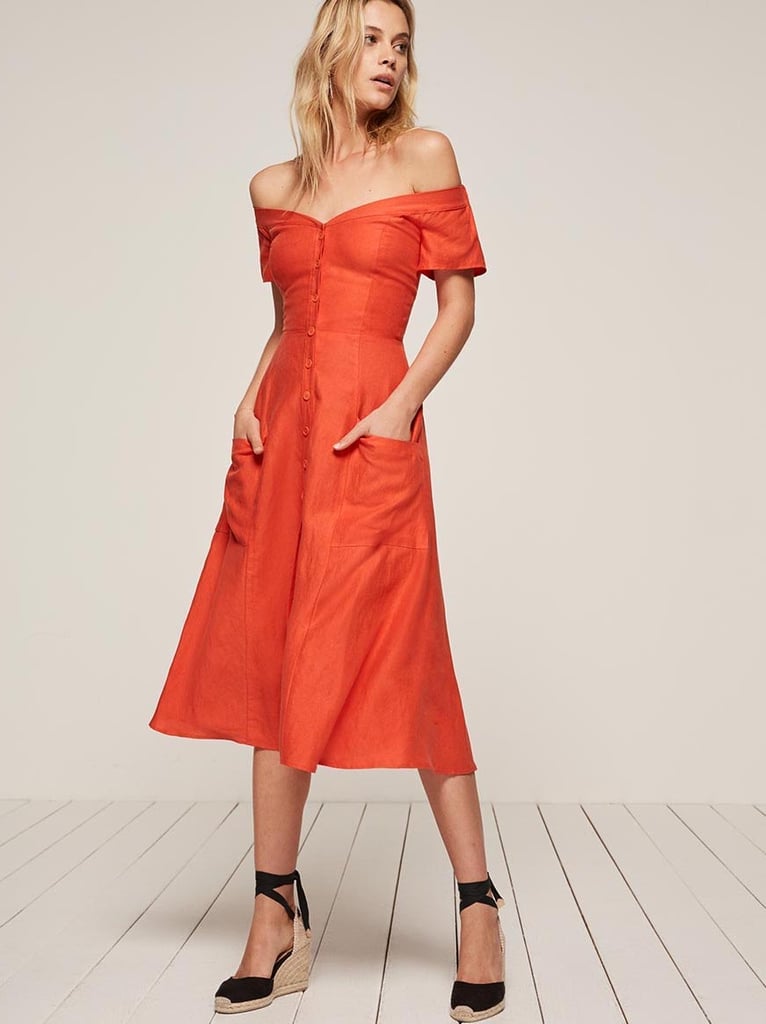 Matching the sexy, '90s look Urban stocks so much of, Reformation does you one better with their top-to-bottom sustainable business model. You can score tons of effortless, sultry styles like this off the shoulder Mariposa Dress($198) while simultaneously tracking your impact on the environment with their RefScale feature.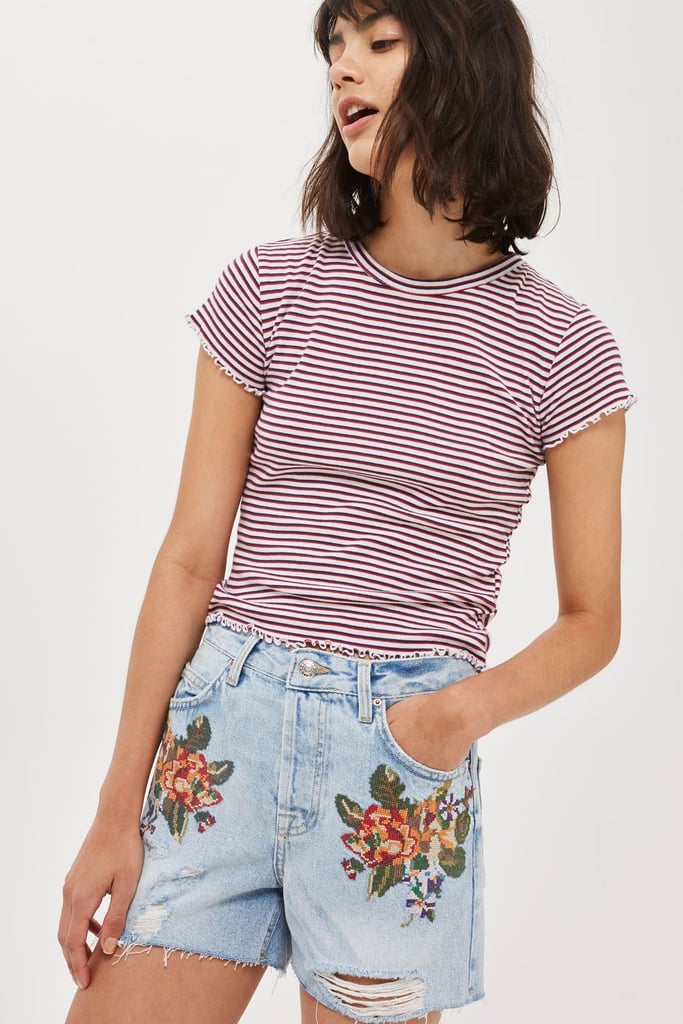 Much like Urban, Topshop carries a mix of staple pieces and trend-forward finds. You can shop the main collection for an accessible selection of clothing, swim, lingerie, and accessories, or browse the Unique and Boutique lines for more experimental looks. A variety of Topshop styles come in petite and tall options and their Moto denim, which includes these Cross Stitch Floral Ashley Shorts ($55), has cult status.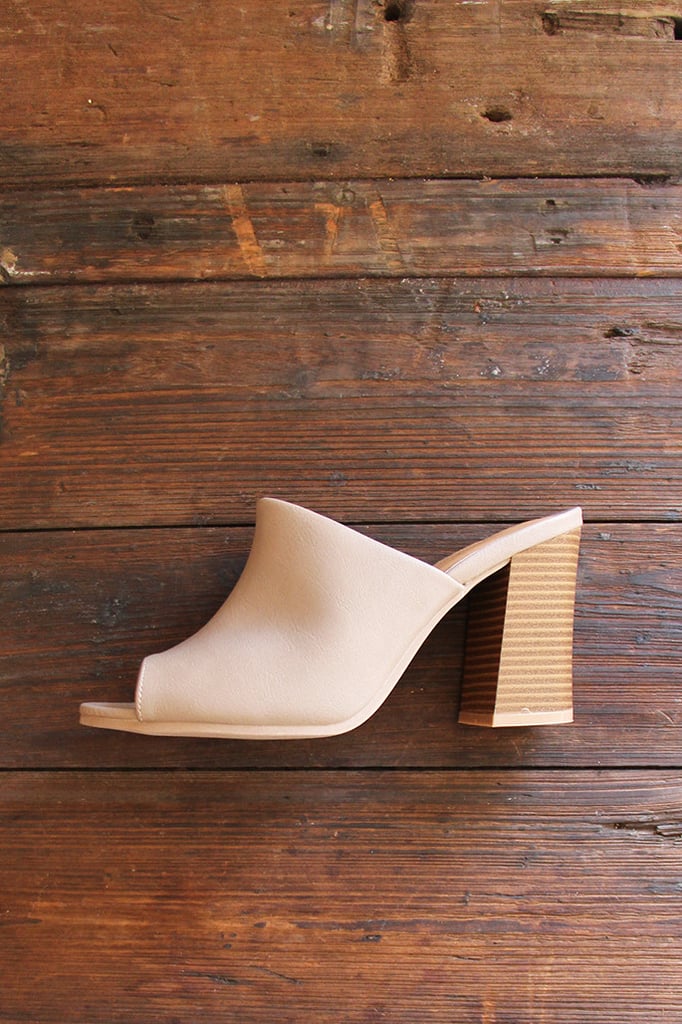 Georgia-based retailer Entourage has eight stores in the South in addition to its online presence, where you can find easy styles like these Hot Montreal Mules ($34). Every item they carry is under $42. If you're into on-trend but not over the top, get ready to shop clothing, accessories, and swim here on the cheap, as well as a decent offering of plus-size and maternity options.
Source: https://www.popsugar.com/fashion/Stores-Like-Urban-Outfitters-43693040