Solange Knowles has reneged on her promise to let her Twitter fans choose her Met Gala outfit, fronting up to Tuesday morning's event in a dress that definitely did not win her public poll.
In a way, Solange was all of us when she, after trying on all the options, dropped into her group chat (read: 4.24 million-follower Twitter account) the night before a party (read: the 2018 Met Gala, themed "Heavenly Bodies: Fashion and the Catholic Imagination") for a bit of advice.
The singer had tweeted on Monday that she could not "handle the anxiety" of choosing her dress for the year's most closely critiqued red carpet, often referred to as the "fashion Oscars".
Giving her fans the choice of five dresses, the singer wrote: "dead ass about to let y'all pick my met gala look cuz I can't handle the anxiety [sic]".
"Which saint shall I draw energy from and pull up to the function as?"
Over 30,000 votes were cast in the poll, with "option 2", a white frock – which, with its cape-like sleeves, somewhat resembled the gown the singer wore to her 2014 wedding  – emerging as the clear winner.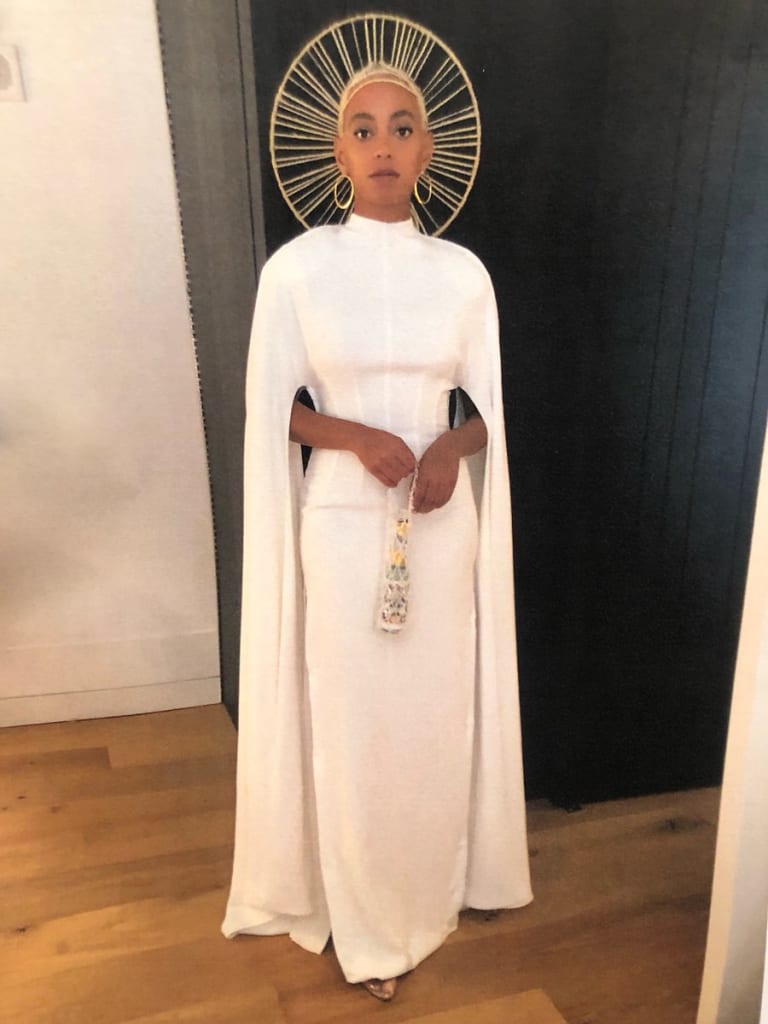 The winning dress from Solange's Twitter poll.
Yet, when Solange walked up the steps of New York's Metropolitan Museum of Art on Tuesday, she was wearing a mix of "option 1" and "option 4".
Both options featured the same dress, however the difference was in the headwear, to which she decided: more is more. The singer paired option 1's gold, saint-like crown with the durag – an African-American headscarf – from option 4.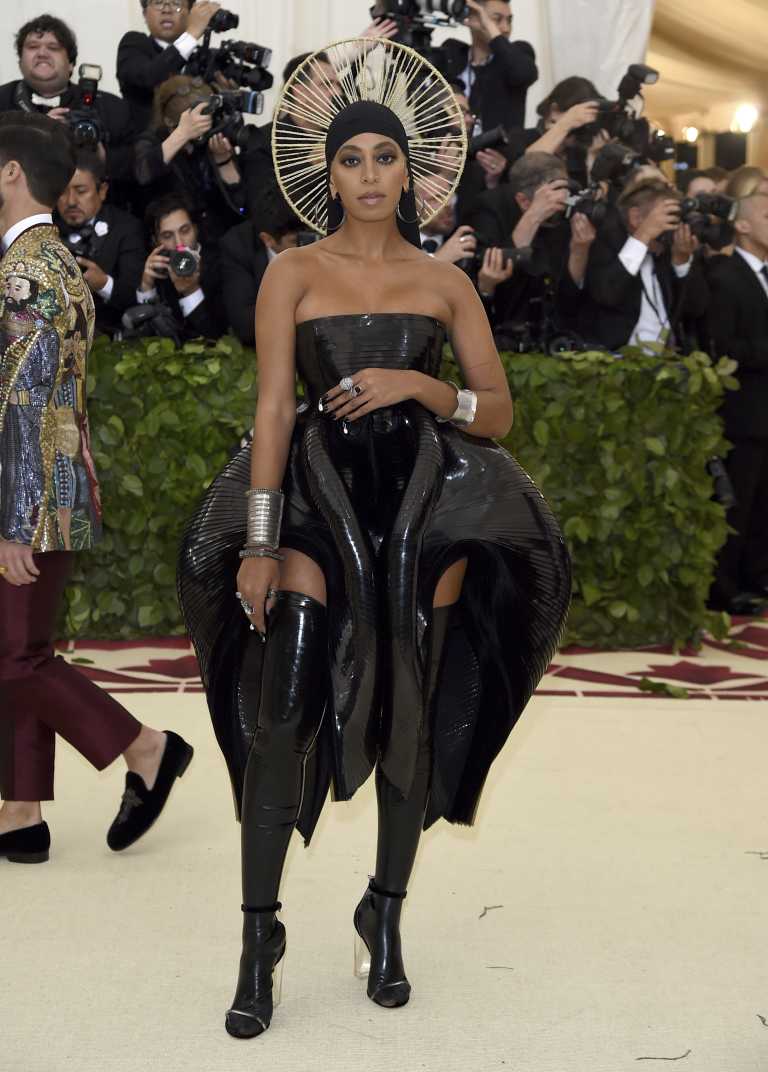 Solange attends The Metropolitan Museum of Art's Costume Institute benefit gala celebrating the opening of the Heavenly Bodies: Fashion and the Catholic Imagination exhibition on Monday, May 7, 2018, in New York.
Solange took a leaf out of the Catholic Church's bookkeeping manual and destroyed the evidence: the poll and subsquent reply tweets had been deleted on Tuesday morning.
Returning to her Twitter account on Tuesday morning, Solange revealed her look, quoting a tweet from a fan which suggested the durag influenced her decision.
However, while she did not follow her fans' advice Solange may very well have made the correct choice. Some fans had been vocal on social media overnight, angry that the singer might throw away such an opportunity to popular opinion.
They subsequently expressed relief that Solange, who is known for her daring fashion looks, had selected a more unconventional and political outfit.
Source: Read Full Article