From scrunchies to tube tops, logomania, and even visors, some of the most embarrassing trends of the past three decades are making unexpected fashion comebacks. The once cringe-worthy throwback looks (ahem, the early 2000s) are now cooler than ever thanks to the It girls of today—here's how to wear them all in 2018.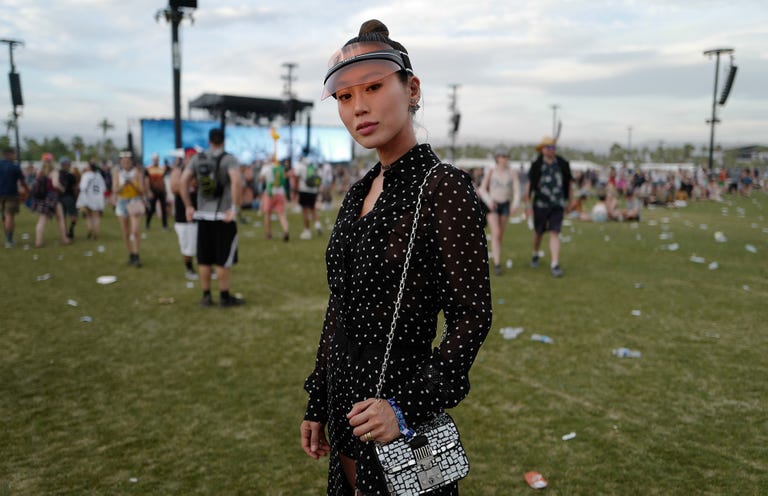 Were visors ever actually cool? Unclear, but the hat alternative is having a chic revival, thanks in part to Dior. Once reserved for those on the golf course or tennis court, this season's visor trend is already an Instagram favorite amongst the fashion set.
Look for Less: Fenty x Puma visor, $50, revolve.com.
SHOP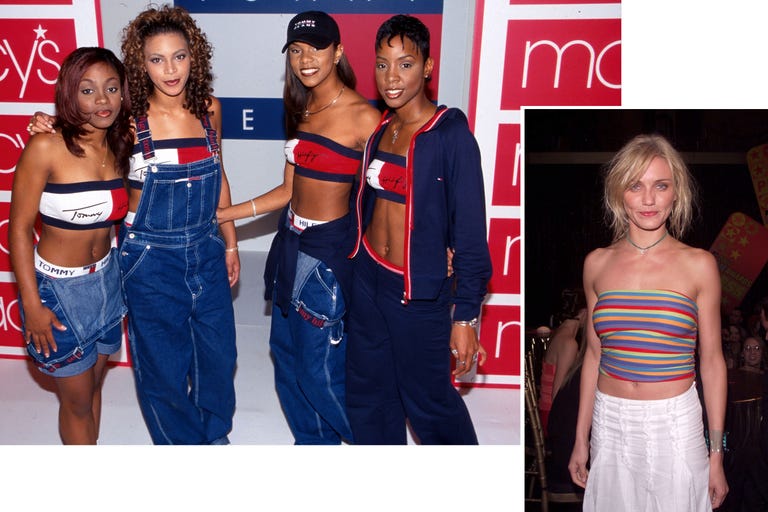 From Destiny's Child to Britney Spears, Cameron Diaz, and every starlet you could think of, tube tops completely ruled the scene from the late '90s to the early 2000s and now, they're back in full force for Summer 2018.
The Fifth Label tube top, $57, revolve.com.
SHOP
From sporty tube top renditions as spotted on Jordyn Woods to smocked ultra-girly crop tops, there's a strapless look for everyone this season. Brace yourself for tube top mania…
Silence + Noise tube top, $18, urbanoutfitters.com.
SHOP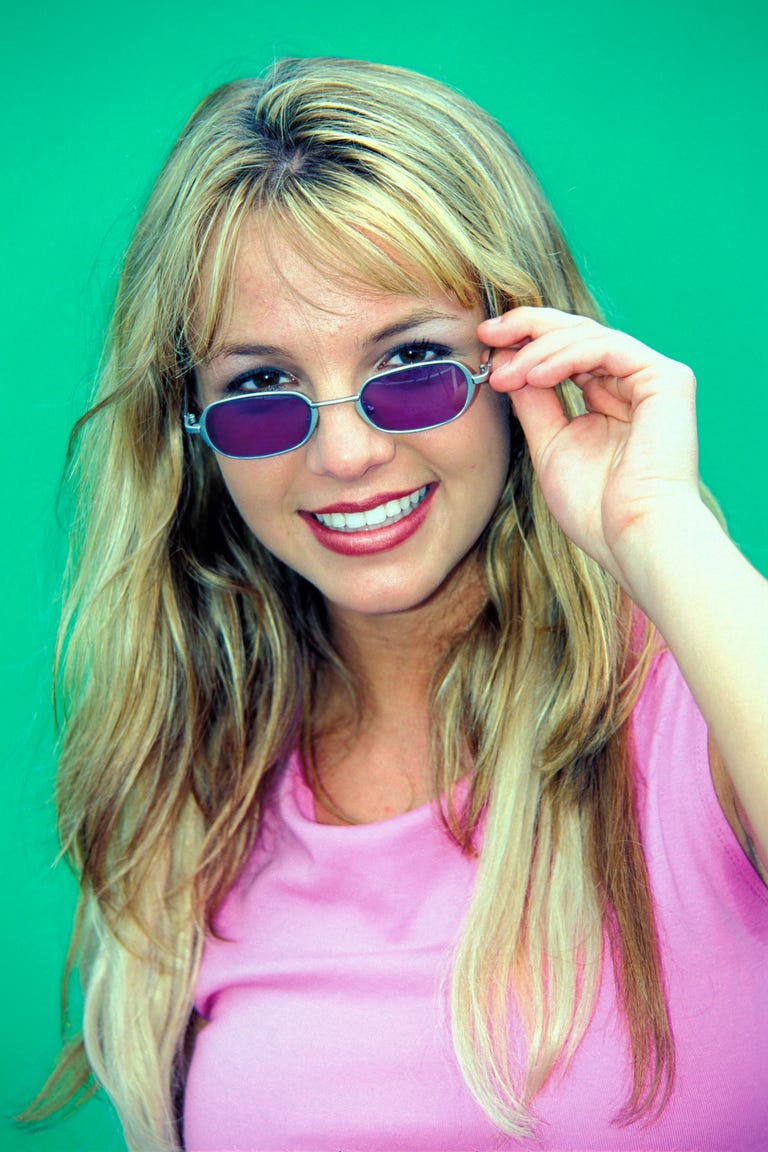 Sunglasses of the '90s—namely those ultra-tiny Matrix-inspired specs—have been enjoying a revival for quite some time now. But the colorful lenses spotted on virtually every celebrity in the '90s are taking over for spring and summer (side-note, can we appreciate Britney working this pair for a second?).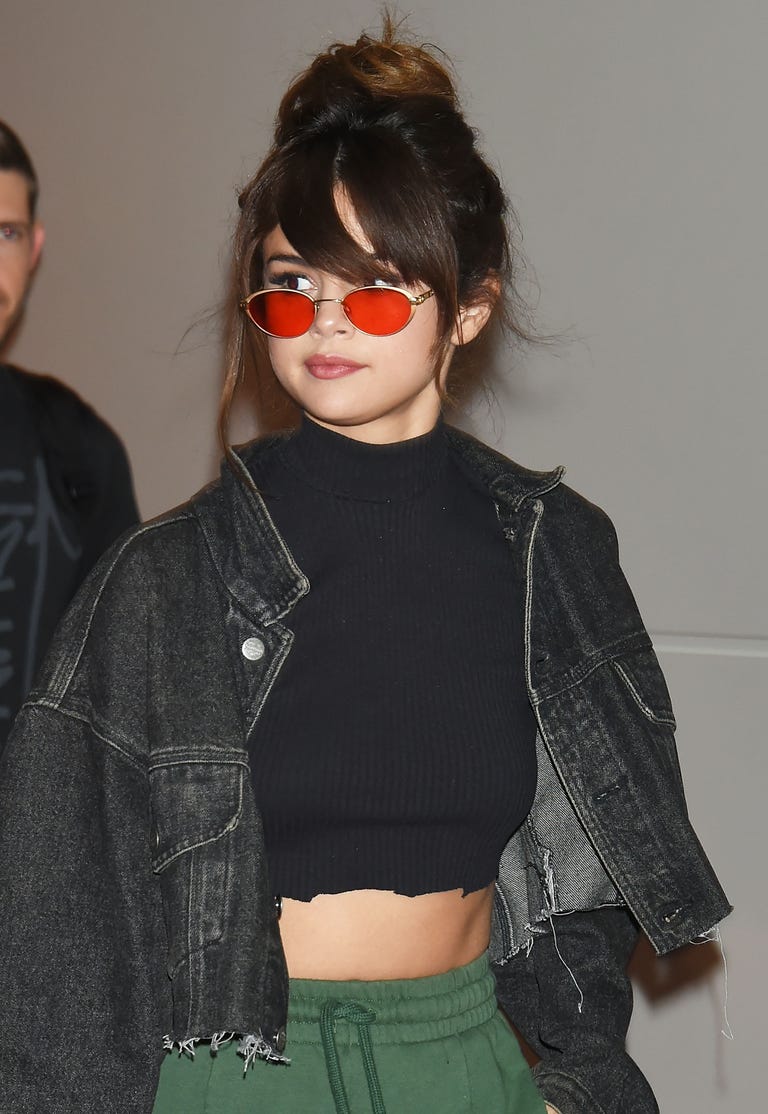 From colorful plastic cat-eyes to small colorful lenses, there are plenty of updated takes on the trend now (without looking like a jaded boy or girlband member from the '90s).
Ray-Ban sunglasses, $178, ray-ban.com.
SHOP
You know the sandals you wore to all your middle school and high school dances in the '90s? Yes, those square-toed ones. They're back too. Thanks to Nine West's throwback anniversary collection, the look is easy to shop for summer and feels brand new again.
Nine West sandals $109, ninewest.com.
SHOP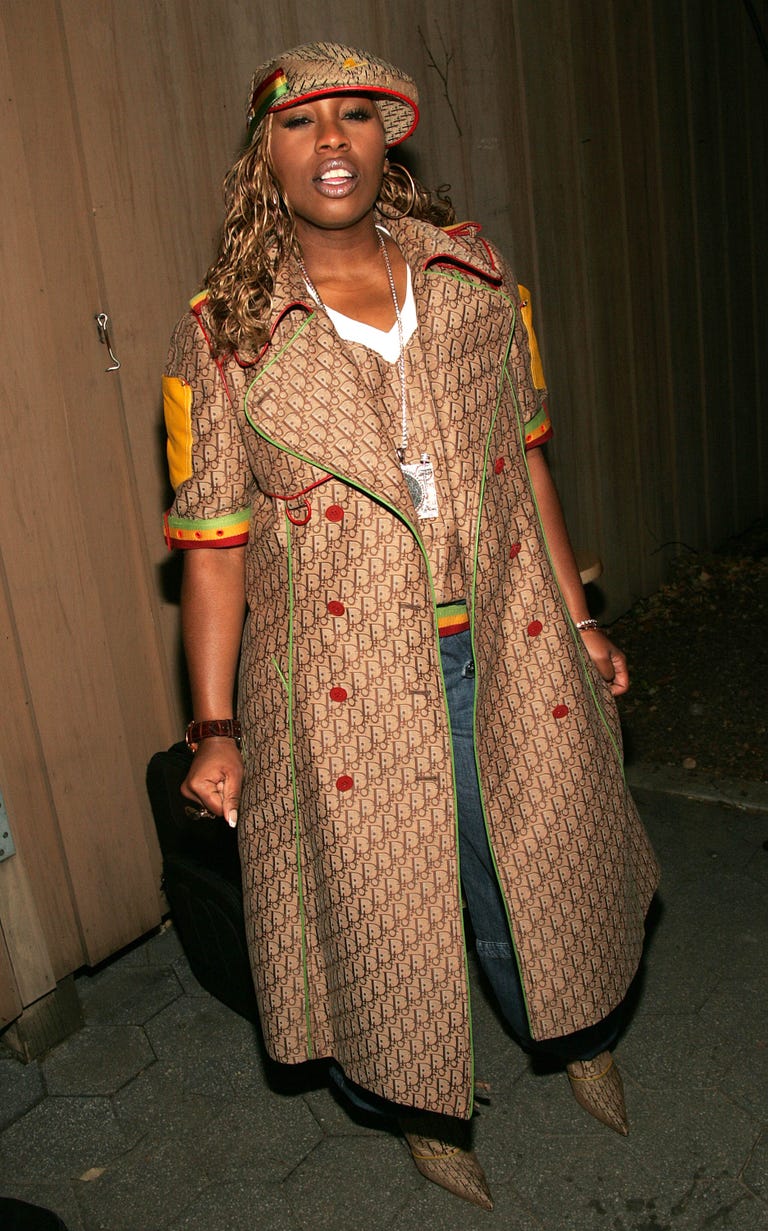 Remember the days of the early 2000s when your outfit and handbag was irrelevant if it wasn't covered in designer logos? Good news if your name is Paris Hilton: the logomania revival is here. Spotted on the runways at Fendi, Dior, and more, it's once again cool to show off your designer brand in logo form. Maybe not quite as enthusiastically as Missy Elliott in this Dior look circa 2004 though…
…unless your name is Kylie Jenner, of course. Arguably the most popular logo of the moment, Fendi is winning the comeback trend right now. Jenner embraced the logo look with a Fendi dress, fanny pack, and matching baby stroller, but for most of us, a Fendi logo bag on its own will do the trend justice without going overboard.
Fendi bag, $3,650, net-a-porter.com.
SHOP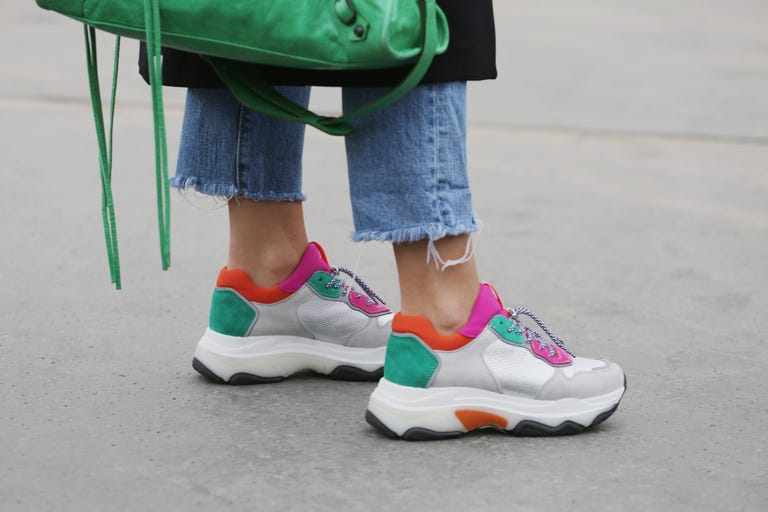 A victory for dads around the world: the chunky, tourist sneaker of the '80s and '90s is finally cool. From the street style scene to your Instagram feeds, the dad sneaker is sticking around for summer—acting as the perfect contrast to all your sundresses and skirts.
Fila sneakers, $80, urbanoutfitters.com.
SHOP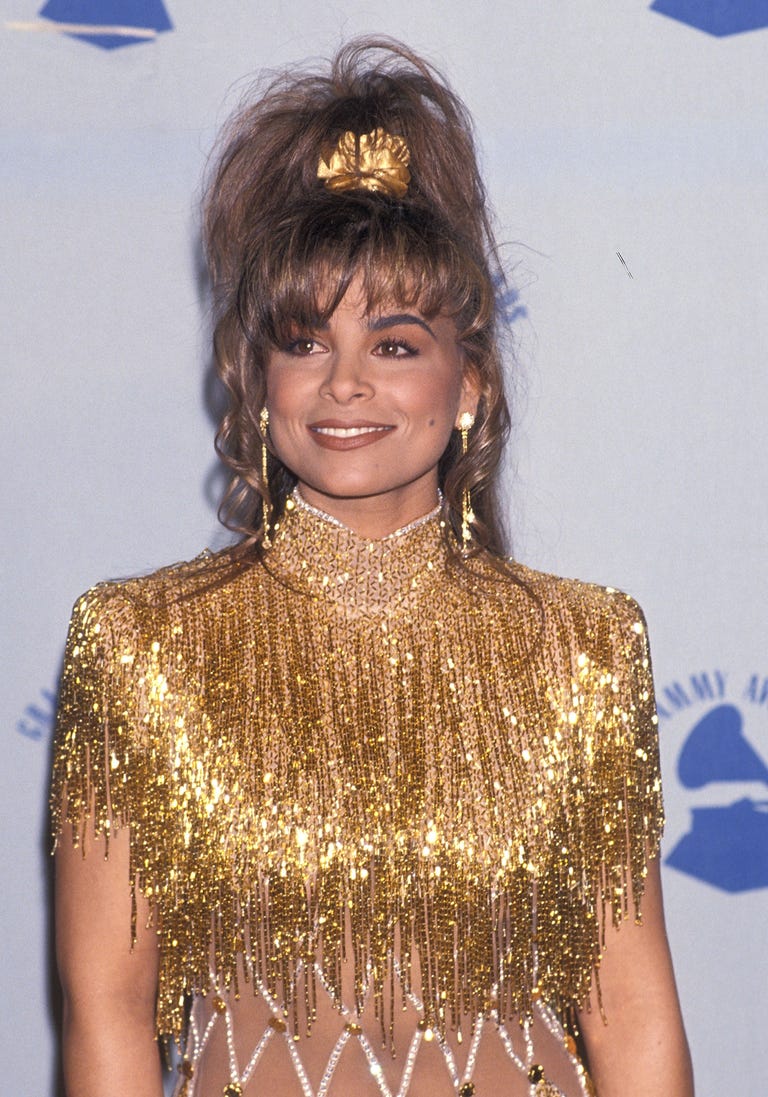 The '80s and '90s-favorite hair accessory has managed to stage the ultimate comeback. Once worn with nothing but larger-than-life hair (à la Paula Abdul), the look is a little softened for its 2018 revival.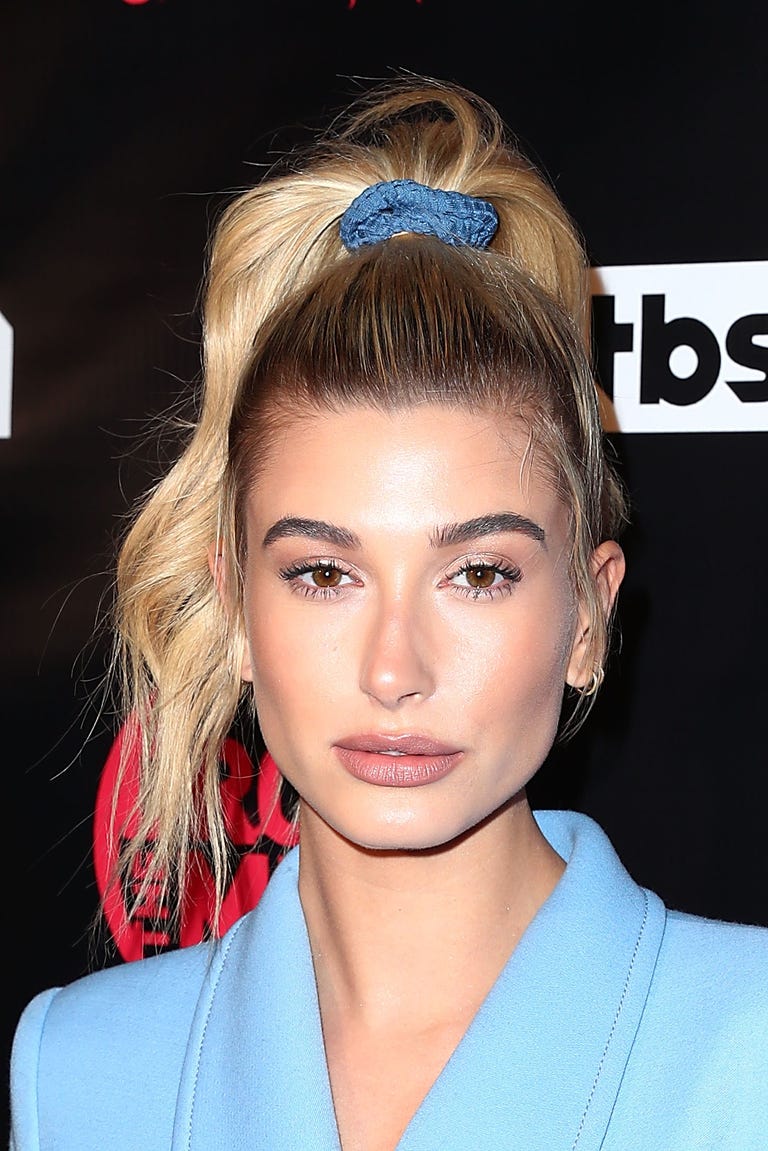 Take note from Hailey Baldwin and style the accessory with a slick power ponytail.
Urban Outfitters scrunchie set, $12 for 5 scrunchies, urbanoutfitters.com.
SHOP
The once frowned upon fanny pack/belt bag is officially here to stay. For summer, try the look in a minimal, tiny belt bag rendition that isn't too bulky, but still packs a style punch.
Wandler belt bag, $415, net-a-porter.com.
SHOP
Source: Read Full Article