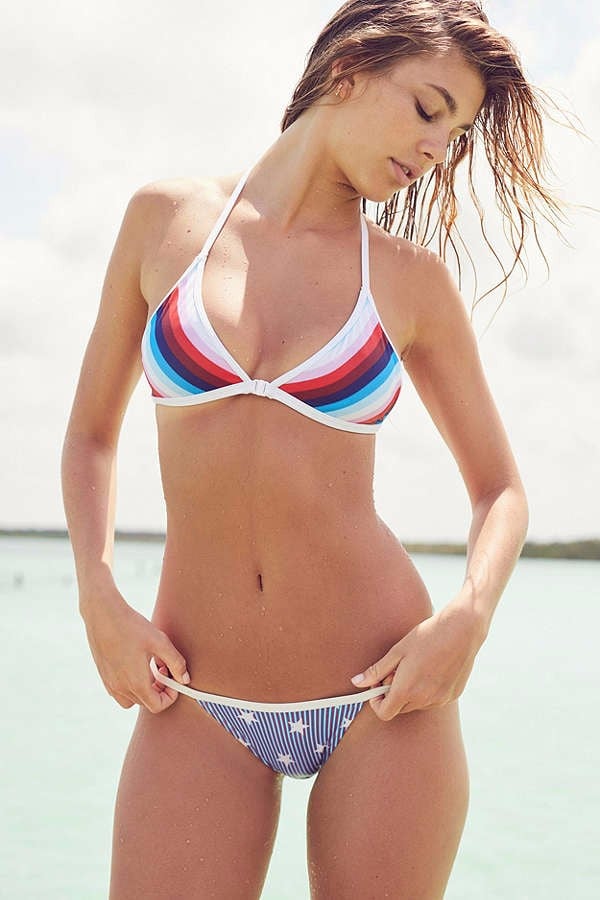 Urban Outfitters is one of the best stores for stocking up on Summer essentials. From its apartment stuff to shimmery makeup and even relaunches of amazing '90s cult t-shirts, Urban has it all. You know what else they have? Swimwear. From one-pieces to ruffles and rainbows, you can find anything you need. Check out some of these and get the one you can keep for years.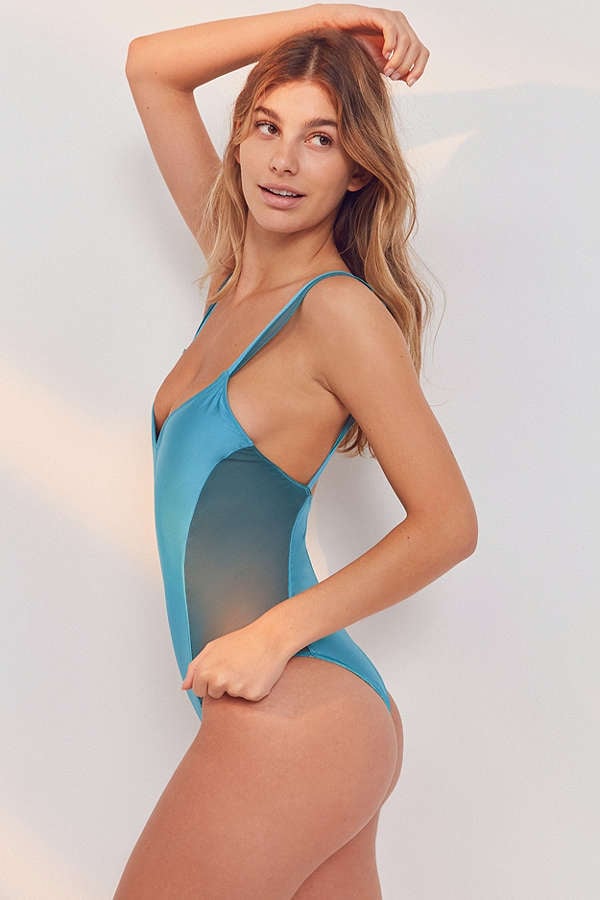 Channel your inner mermaid with this Out From Under Marian Mermaid Swimsuit ($79). The sheer sides and ruffled shoulder straps makes this feel extra luminous.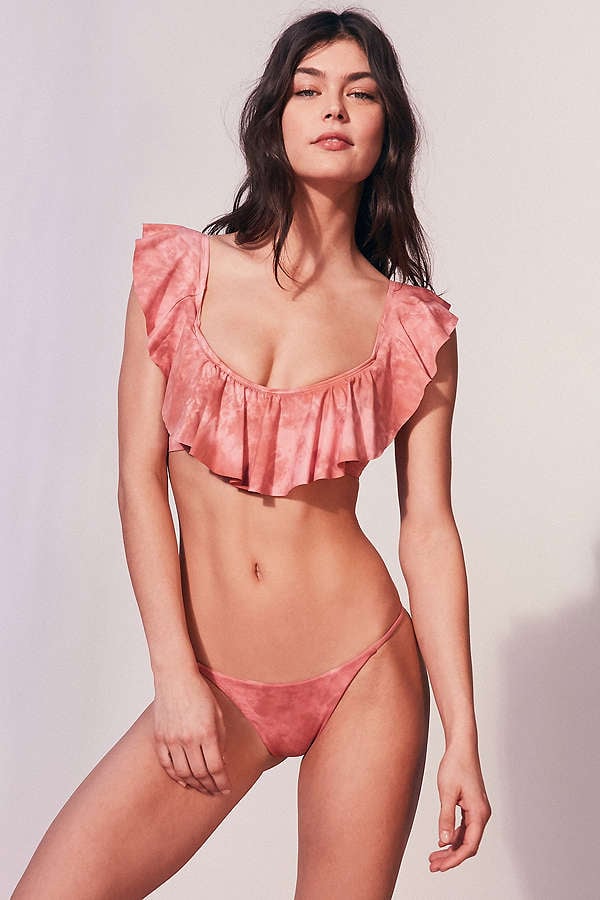 This Blue Life Flutter Bikini Top ($125) with matching bottoms ($88) has a ruffled scoop neck for a sweet look.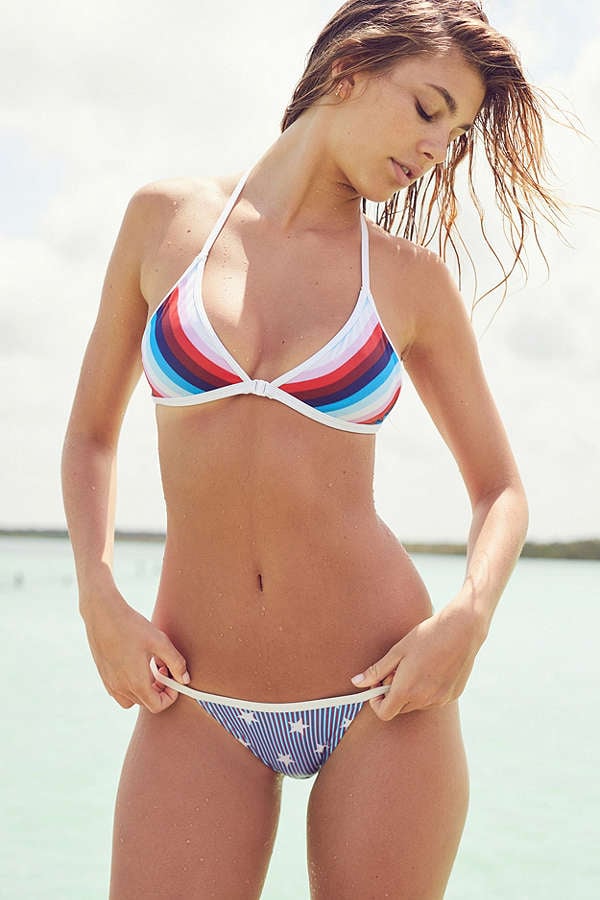 Get ready for the Fourth of July in this festive Out From Under Spangled Triangle Bikini ($39) and Bottom ($39).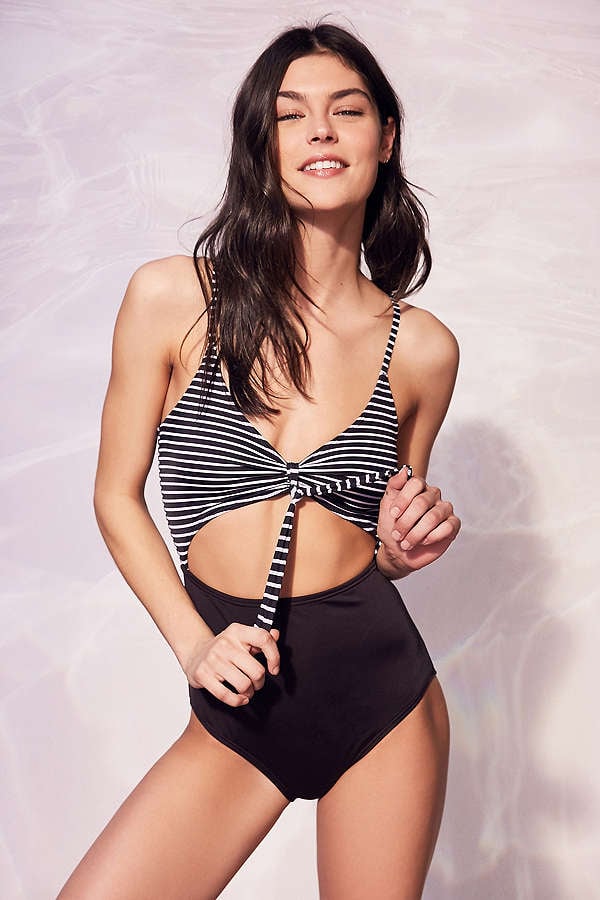 This cute tie-front Out From Under Printed One-Piece ($69) can be paired with a denim skirt for a crop-top-inspired look.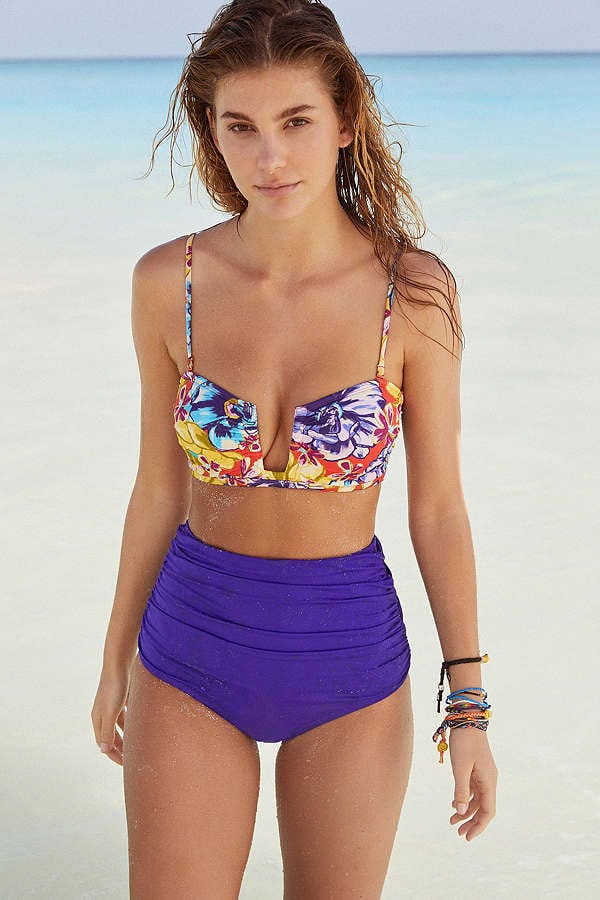 This Out From Under Bandeau Bikini Top ($45) can be paired with theseHigh-Waisted Bottoms ($34). This swimsuit is flattering for many different body types.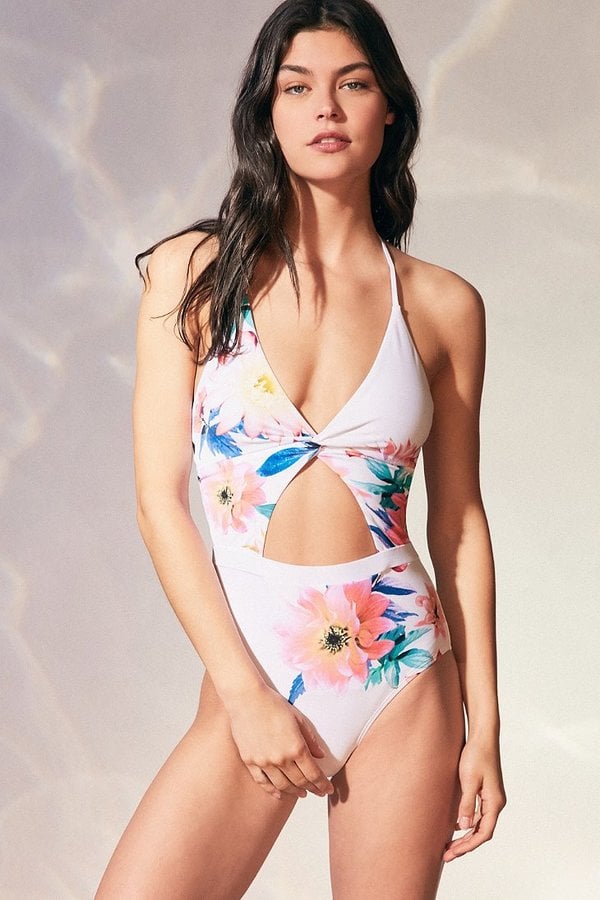 Feel tropical in this sweet vacation-inspired 6 Shore Road Divine One-Piece Swimsuit ($143).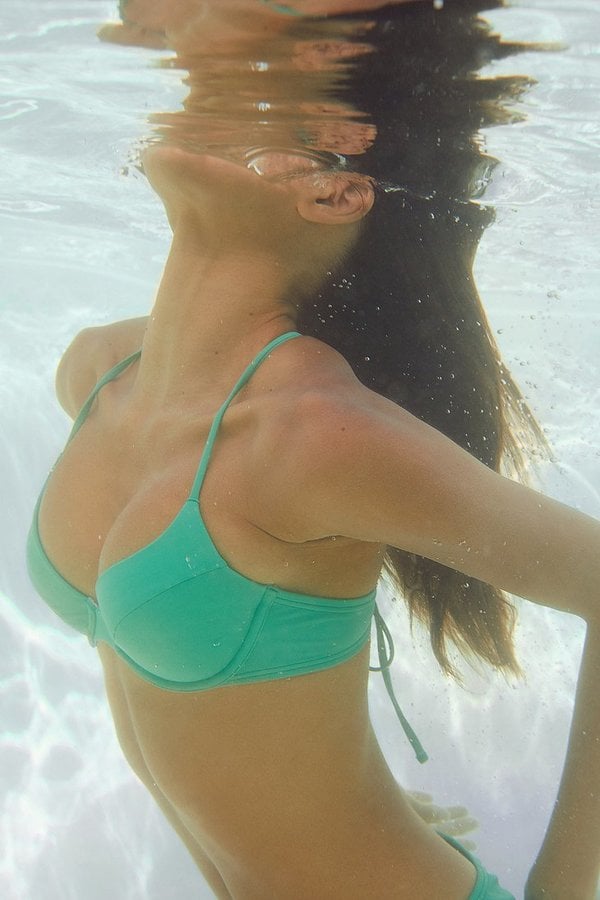 The Out From Under Underwire Demi Bikini Top ($45) has a great push-up cup if you're looking for extra support. Mix and match with these fun Strappy Back High-Waisted Bikini Bottoms($45).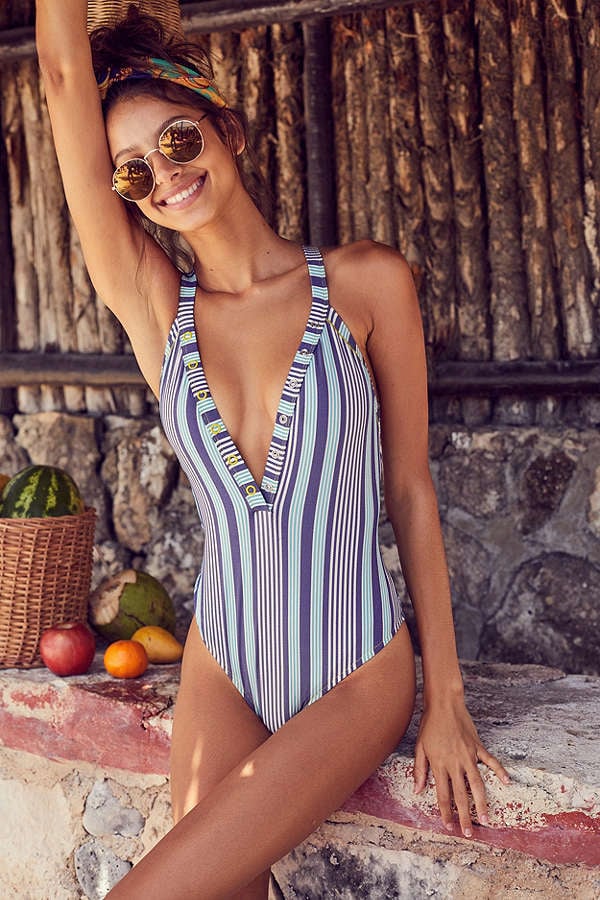 The deep V-neck and bold stripe combo on this Out From Under Kelly Striped Snap-Up One-Piece Swimsuit ($79) is so cute you'll want to wear this on your next night out.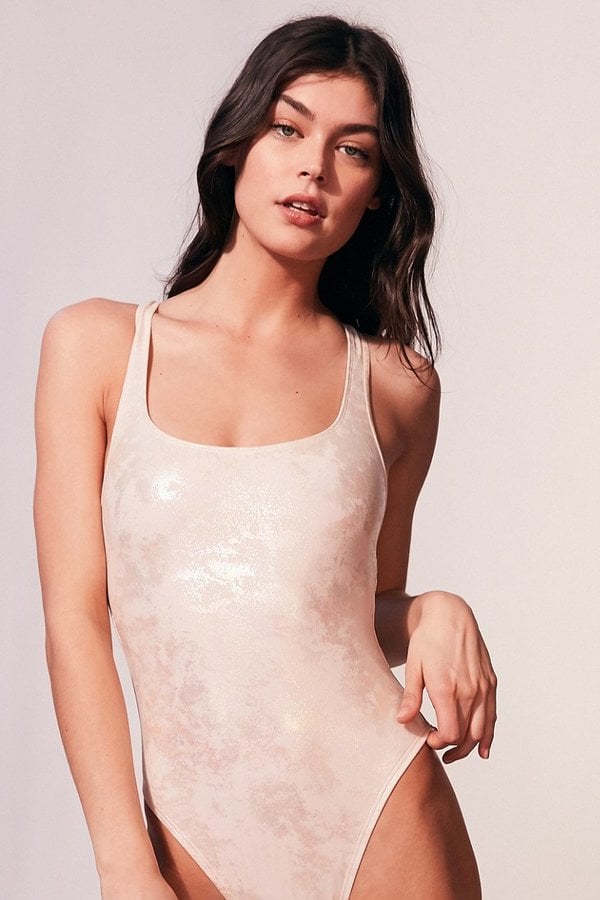 Shine bright in this Out From Under Shimmer Shell One-Piece ($79).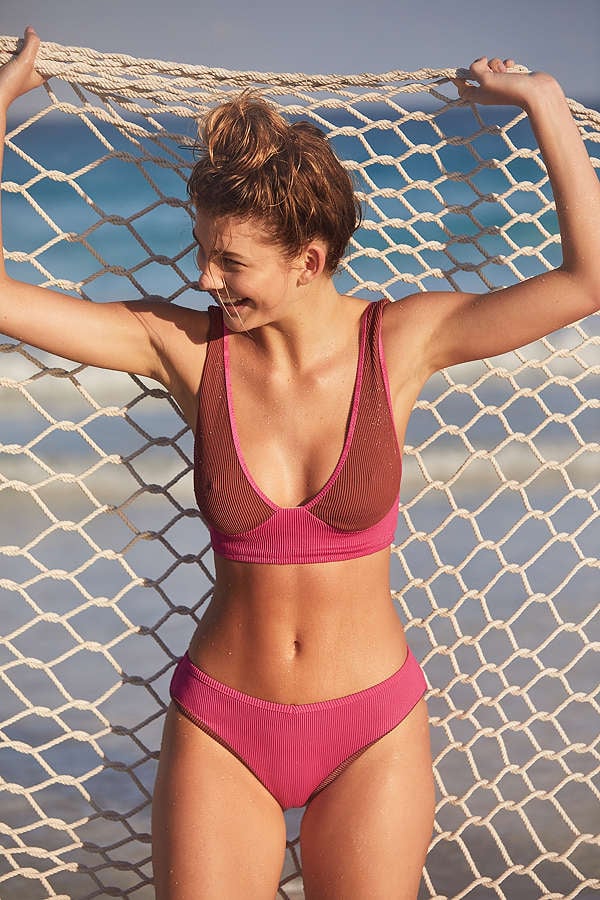 This sport-inspired Out From Under Shelly Colorblocked Bikini Top ($54) and Bottom ($39) look and feel super comfortable.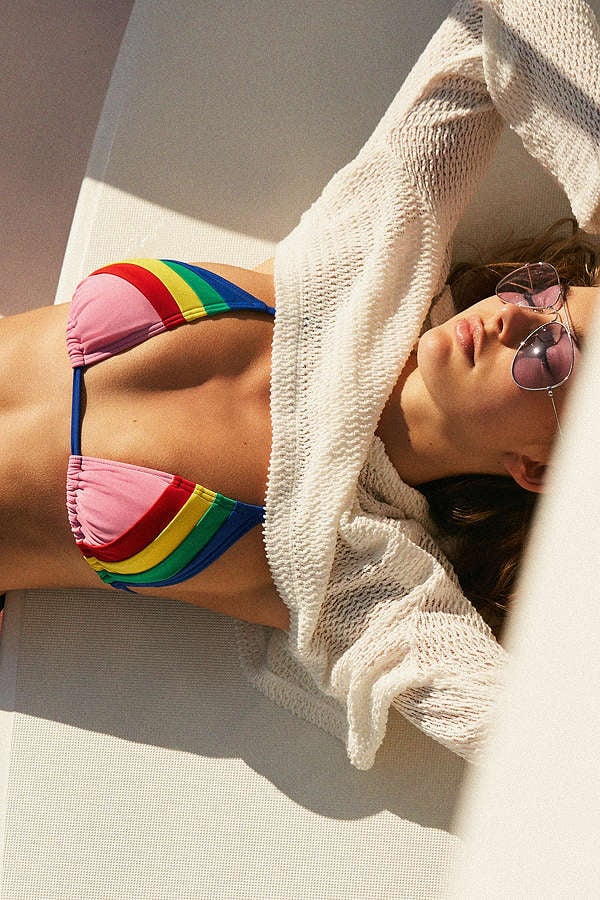 If you're rainbow-obsessed, this Op For UO Rainbow Triangle Bikini Top ($39) and Bottom ($36) set is the swimsuit for you this Summer.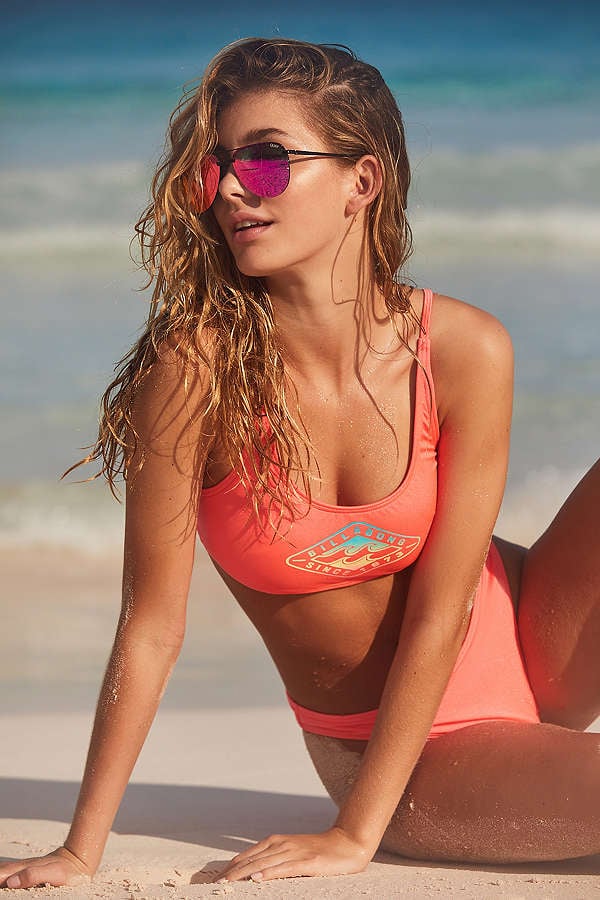 This fun Billabong X UO Sunny Eyes Scoop Neck Bikini Top ($45) and Bottom ($45) set is a collaboration with cult-classic swim brand Billabong. The cool orange shade and metallic branding makes this feel unique.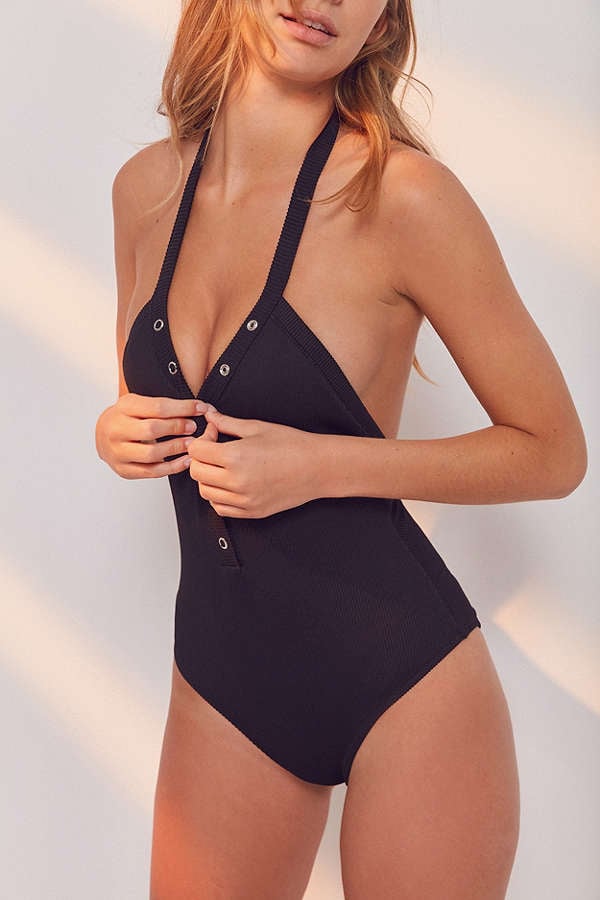 The plunging neckline on this Out From Under Kelly Snap-Up Swimsuit ($72) can be buttoned up or down just the way you like it.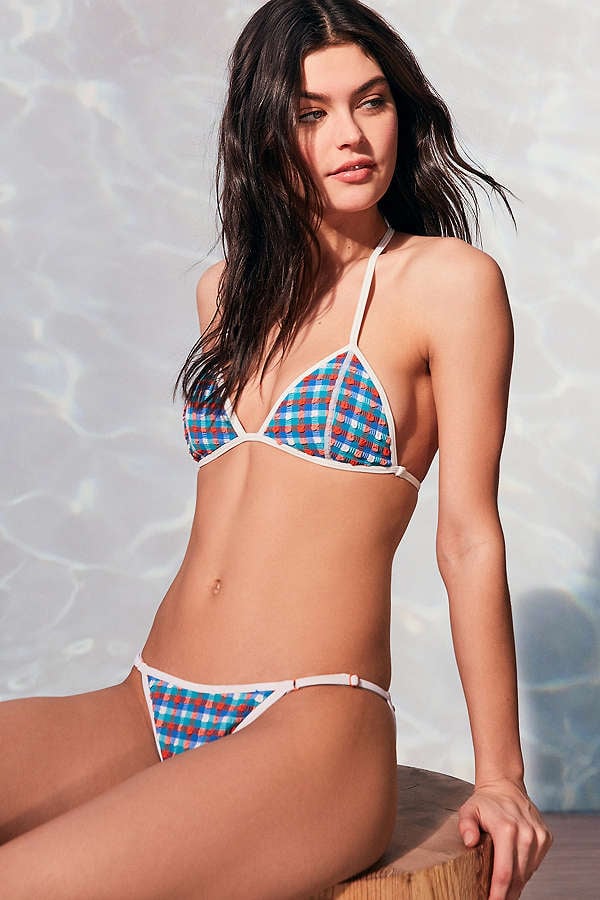 This matching retro-inspired Out From Under After Party Bikini Top ($42) and Bottom ($39) set is so fun you'll never want to take it off.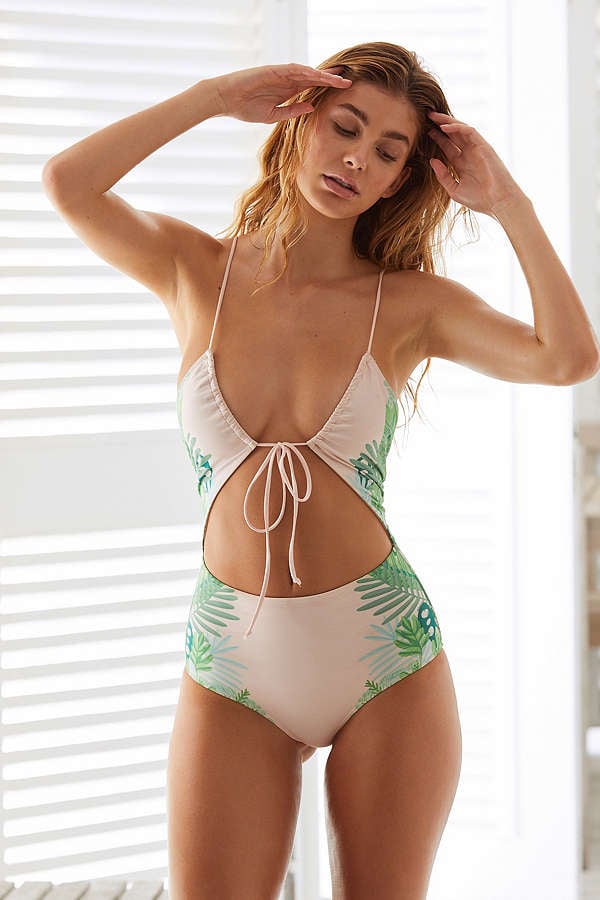 With a perfect-size cutout in the front, this Lolli Smitten Tropics One-Piece ($169) is adjustable so you can wear it how you like it.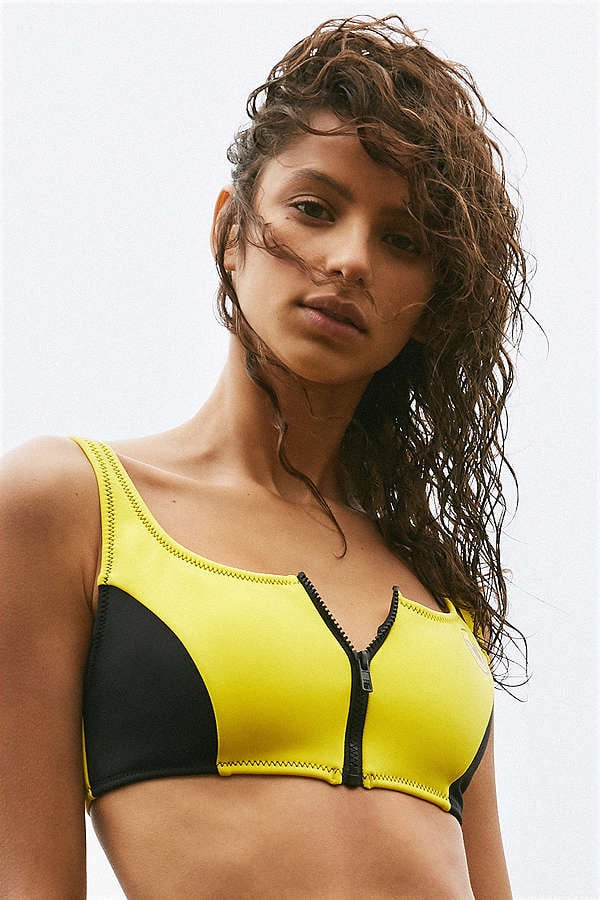 This zip-front Body Glove '80s Throwback You Spin Me Bikini Top ($68) and Bottom ($55) set is made with a lightweight fabric that is fast-drying so you won't be soaking up your towel all day.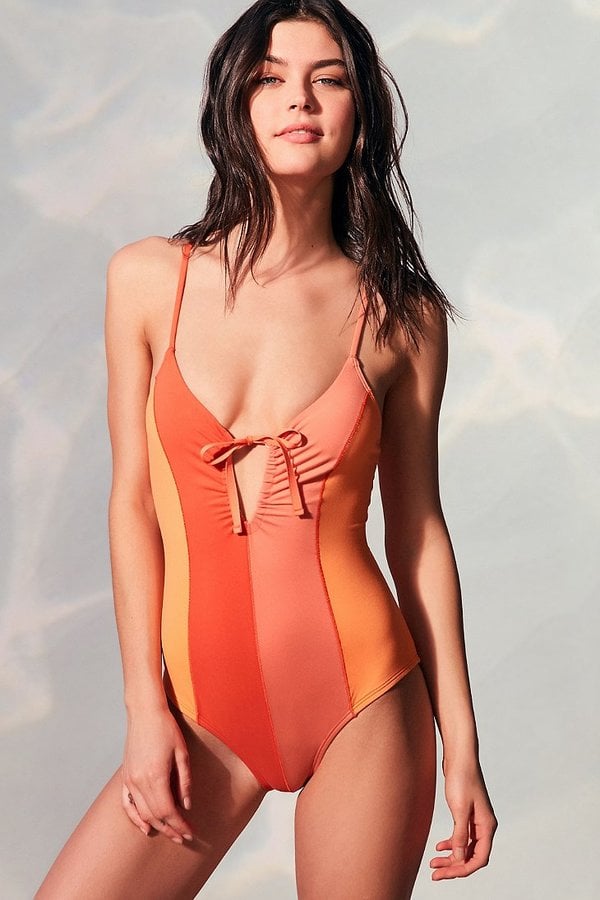 If you like the cutout look but want a more understated version, try this Out From Under Lyza Patchwork One-Piece ($72).
Source: https://www.popsugar.com/fashion/Best-Swimsuits-Urban-Outfitters-2017-43571690