Just days after channeling Jackie O for Interview magazine, Kim Kardashian recreated another star's iconic look for yet another September issue.
The reality star is the spitting image of Cher, a fellow Armenian, in a stunning shoot for Harper's Bazaar Arabia. Photographer Mariano Vivanco said he thinks Kardashian is the "Aphrodite of our times."
"In a stylistic homage to her fashion icon @cher, Kim Kardashian West talks about reconciling the soul of a feminist with the body of a bombshell… and why she doesn't follow Trump on Twitter," Harper's Bazaar Arabia captioned its Instagram photo of Kim K's gorgeous cover.
"She's always had the sickest style, I'm obsessed with her," Kardashian said of Cher in Harper's Bazaar Arabia. "To think that she was wearing these sheer dresses in the '70s and just what people must have thought back then."
The two also share an incredible likeness (with the help of very long, straight hair, certain wardrobe choices and similar makeup, provided by the shoot):
Kardashian and Cher have met before. The two were photographed together back in April at the premiere of "The Promise," a movie that revolves around the Armenian genocide. Kim's sister, Kourtney, also joined the pair.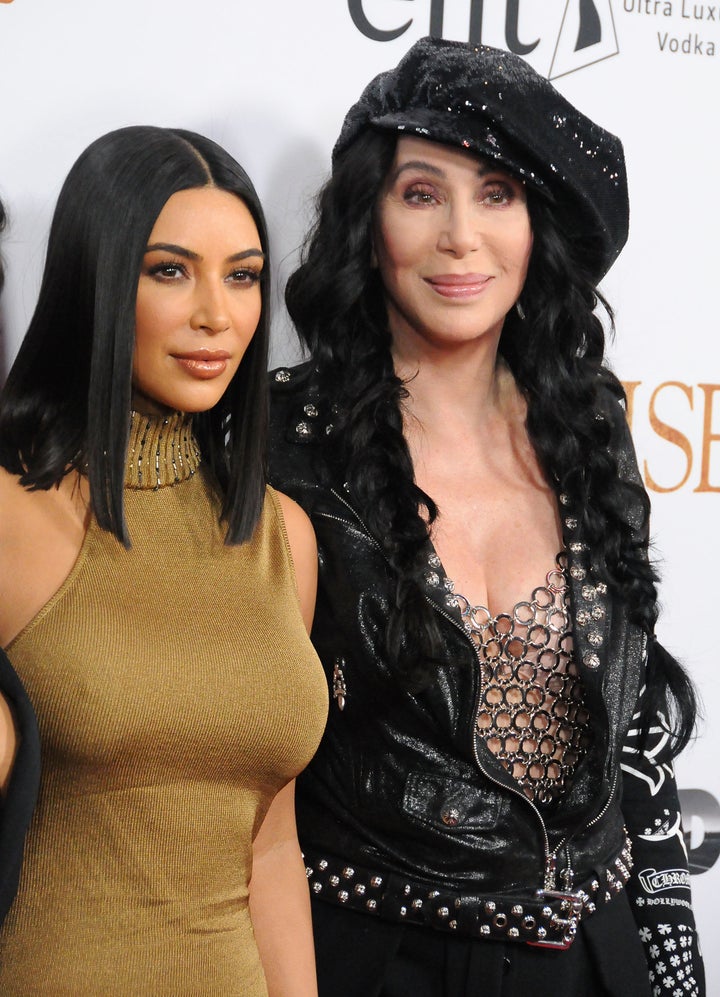 It's clear Kim idolizes Cher, as the reality star tweeted and Instagrammed multiple photos for Cher's birthday in May:
Cher is notoriously great at Twitter, so we'll wait to see what she has to say about Kardashian's Bazaar shoot.
Head to Harper's Bazaar Arabia to read more from Kardashian's interview.
Source: http://www.huffingtonpost.com/entry/kim-kardashian-channels-cher-for-september-cover-of-harpers-bazaar-arabia_us_59a7083de4b084581a1523b9?section=us_style