As soon as we saw the Emilia Wickstead number Selena Gomez wore to her Wizards of Waverly Place costar's wedding, we knew we had to have one just like it. Though David Henrie's nuptials were in the Spring, Selena's dress could work for virtually any season. Its sleeveless cut means you'd be comfortable enough to sit outside in the Summer, but its texture and color would also be perfectly appropriate for Fall.
In other words, this extremely versatile piece (which hails from the Emilia Wickstead Fall 2016 collection) will take you to many a wedding — especially since it's modest enough to fit a handful of dress codes. Read on to see why we haven't forgotten Selena's pick, then shop for the most similar looks we could find, all of which you can buy now and wear, well, forever.
Related
Selena Gomez Uses This 1 Sexy Styling Hack For All of Her Date-Night Looks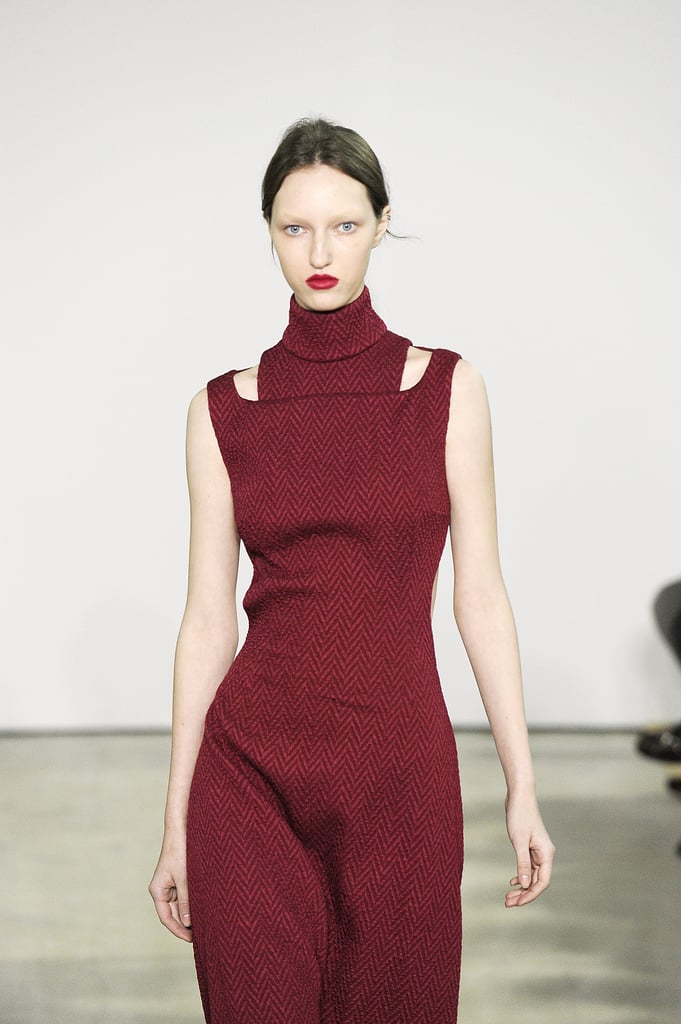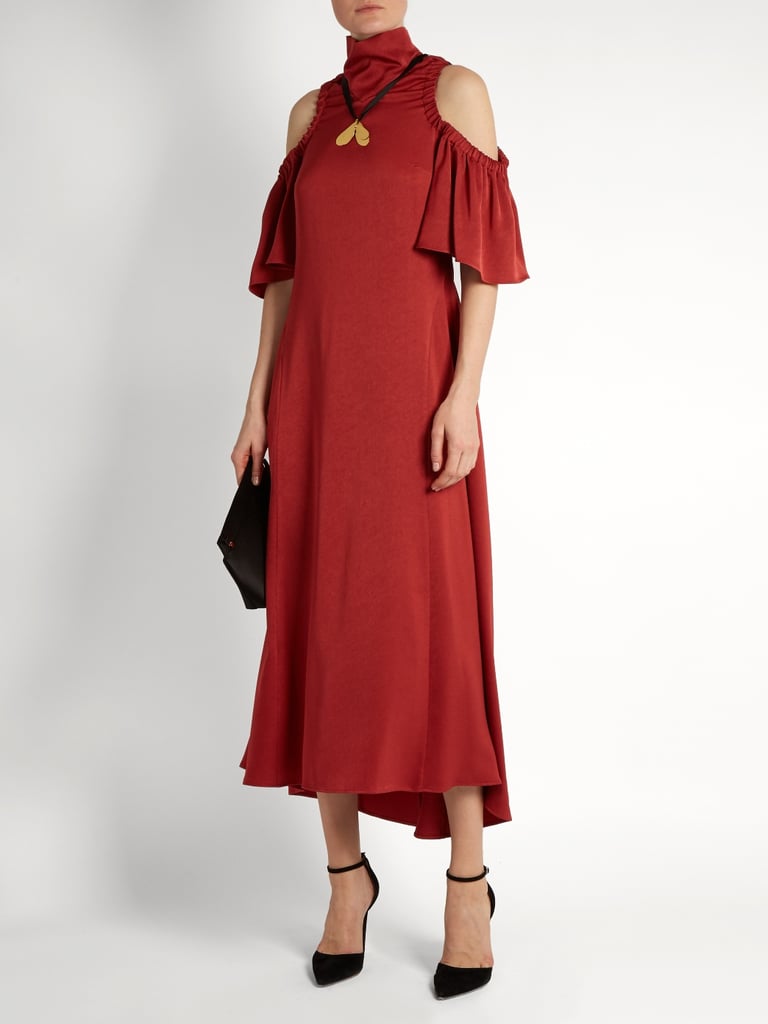 We think this Ellery Deity Cutout Shoulder Matte-Satin Dress ($505, originally $1,121) is as close as it gets to Selena's amazing Emilia Wickstead pick.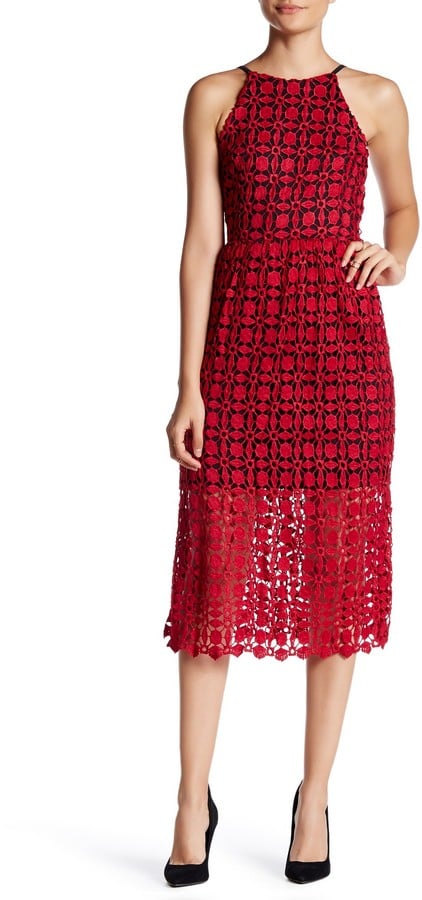 The laser-cut skirt on the Romeo & Juliet Couture Crochet Midi Dress ($30, originally $195) is just sheer enough.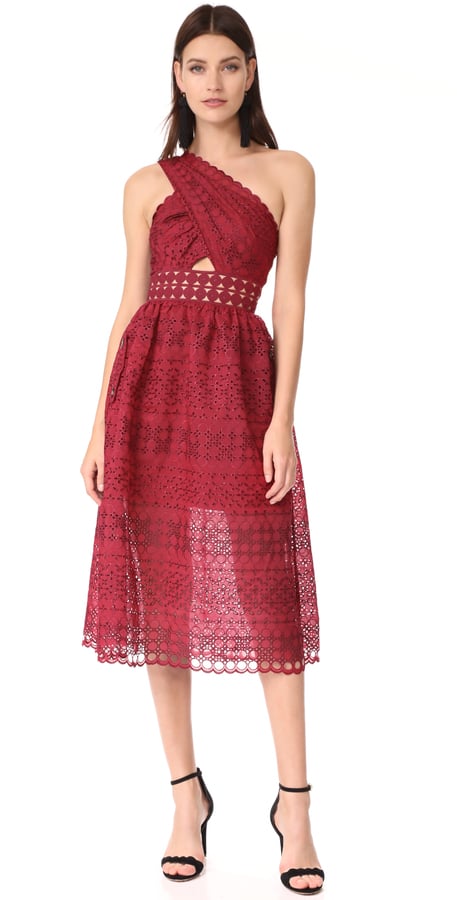 Wear this unbeatable Self-Portrait One-Shoulder Cutout Midi Dress ($545) for a handful of head turns at the ceremony.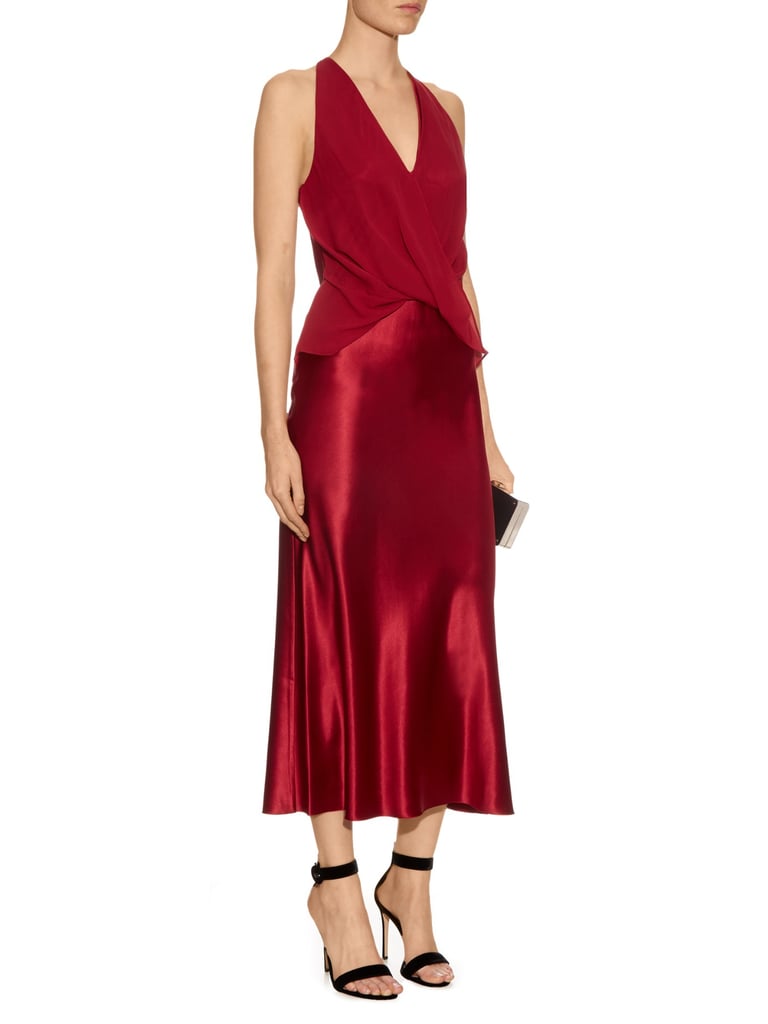 The mixed fabrics meet in perfect harmony on the Dion Lee Silk-Satin Twist-Front Midi Dress ($430, originally $1,195).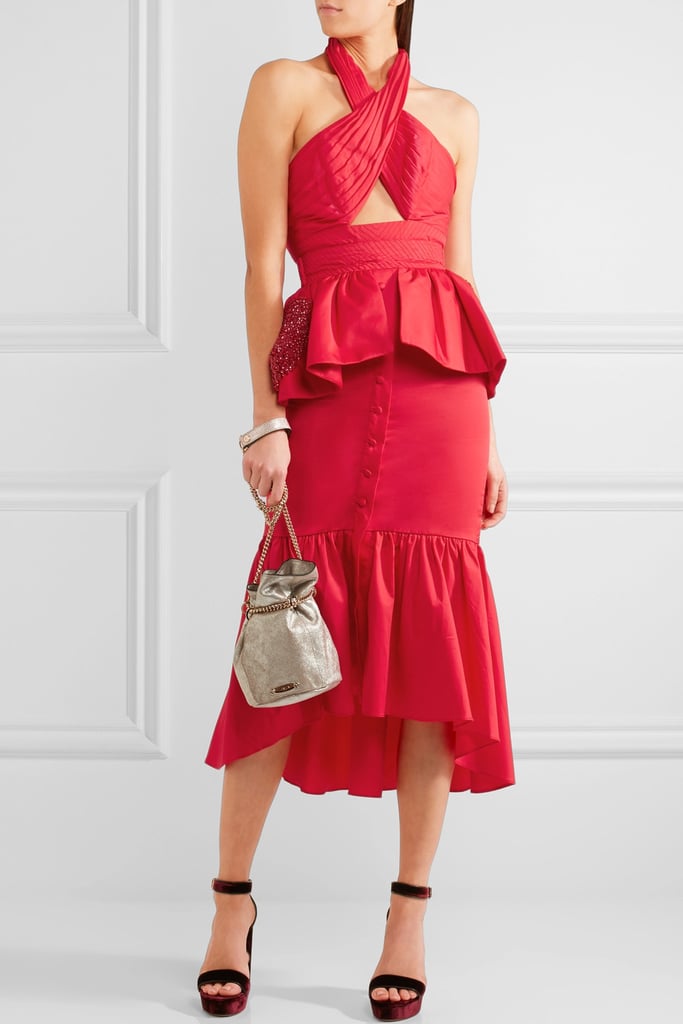 There's so much going on the amazing Johanna Ortiz — Antillana Cutout Ruffled Cotton Halterneck Midi Dress in Red ($680, originally $1,700), but somehow all the details make for one very pretty medley.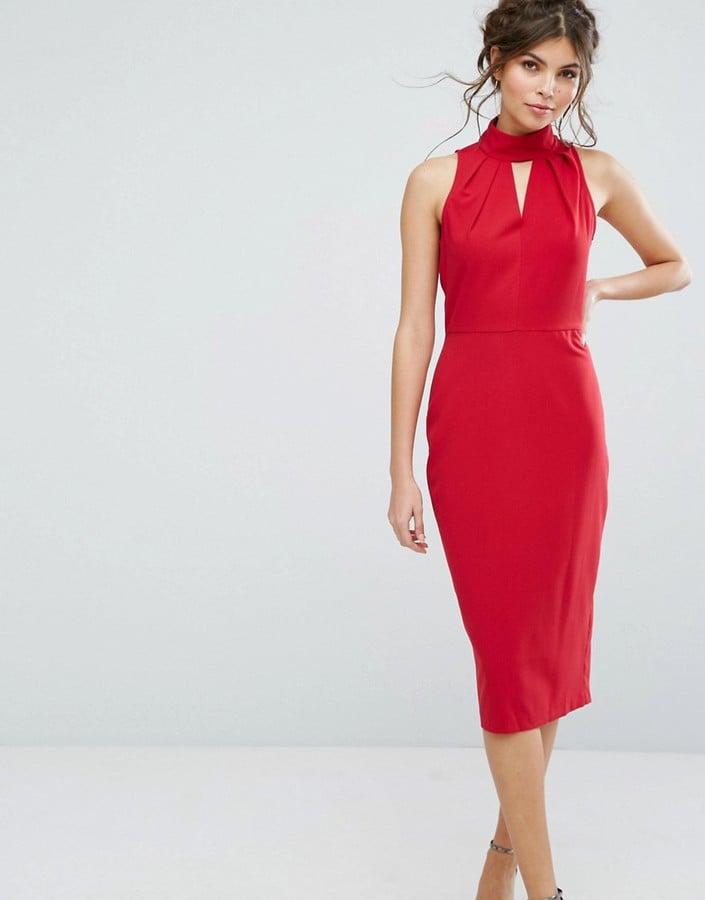 Opt for a lined keyhole neckline with the Closet London Closet High-Neck Midi Dress ($87).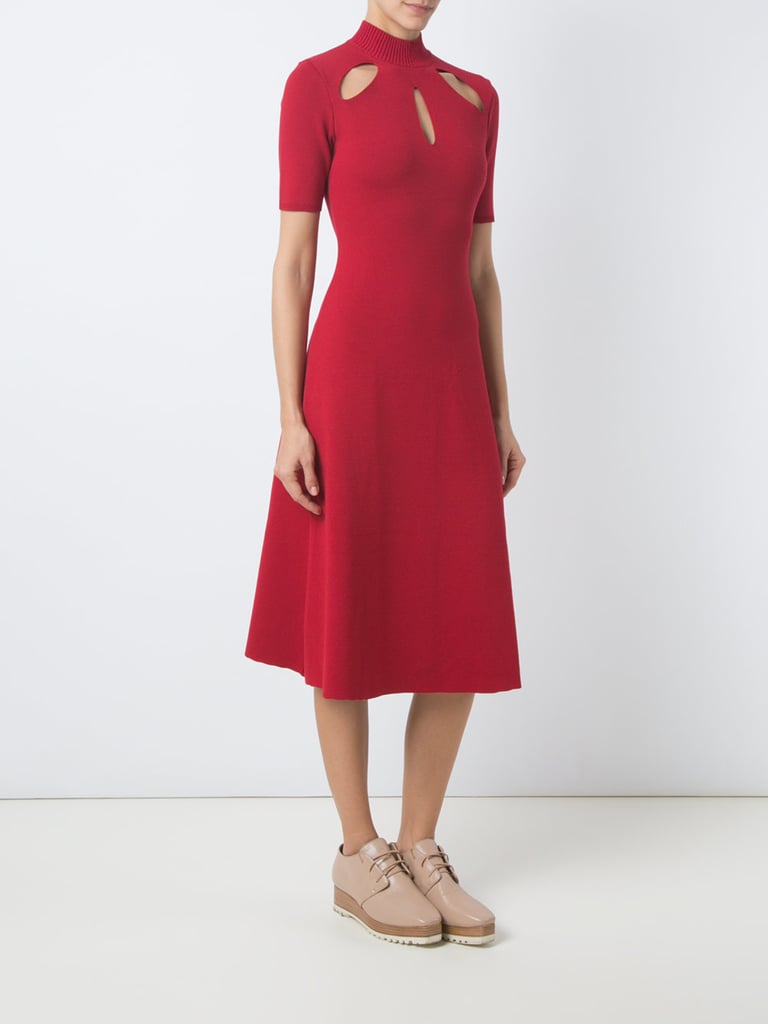 The eyelet details on the high-neck Talie Nk Midi Dress ($453, originally $647) make it perfectly romantic and modest.

The Narciso Rodriguez Women's Cutout Cady Midi Dress ($2,150) is yet another striking number with an eye-catching slash at the neckline.
Opt for a feminine box and maximum texture in the Foxiedox Celestia Lace Midi Peplum Dress ($204).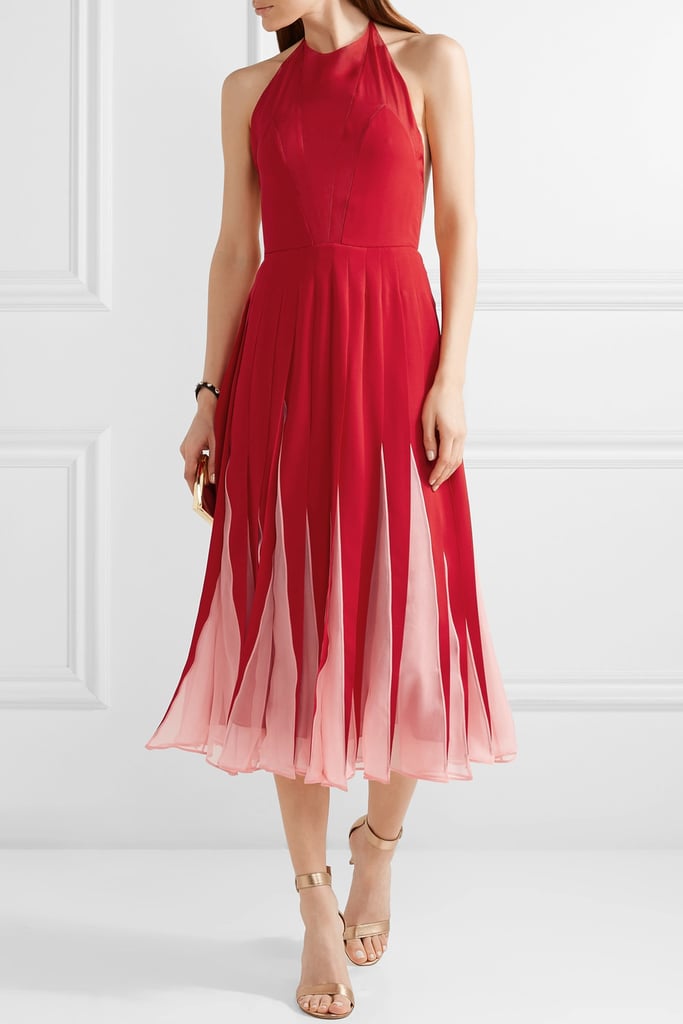 The halter style of this Valentino Chiffon-Trimmed Silk Crepe De Chine Halterneck Midi Dress in Red ($2,900, originally $7,250) makes it perfectly breezy and next-level chic.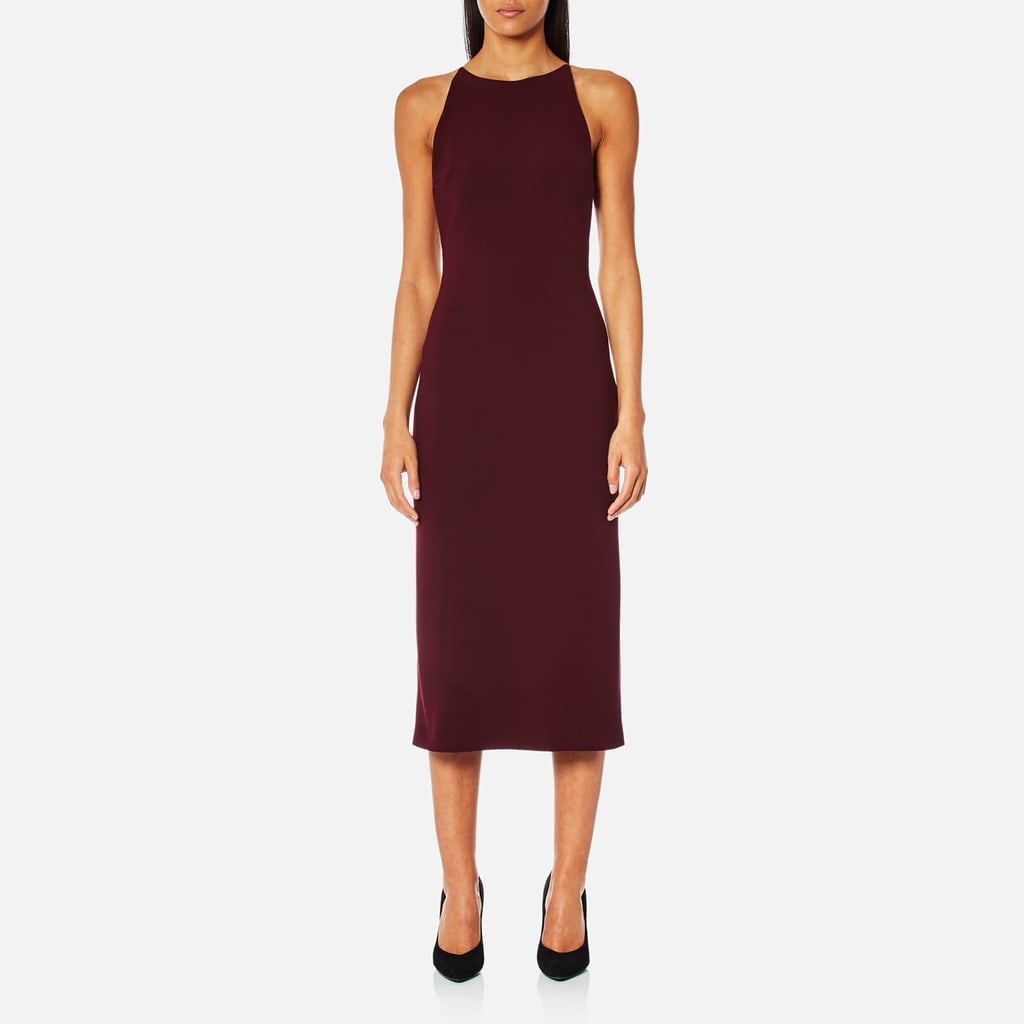 You'll love the simple, sophisticated fit of the Bec & Bridge Women's Love Ruler Dress Deep Rouge ($283).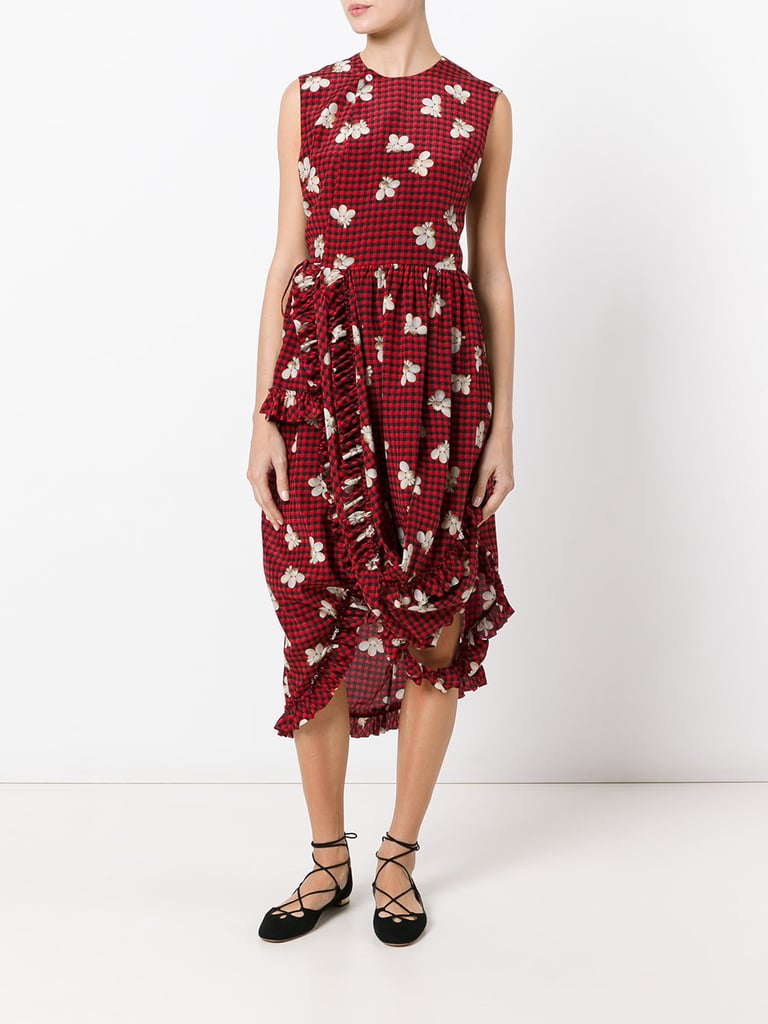 This Simone Rocha Checked Asymmetric Midi Dress ($1,073, originally $1,651) brings just as much texture as Selena's Emilia Wickstead number.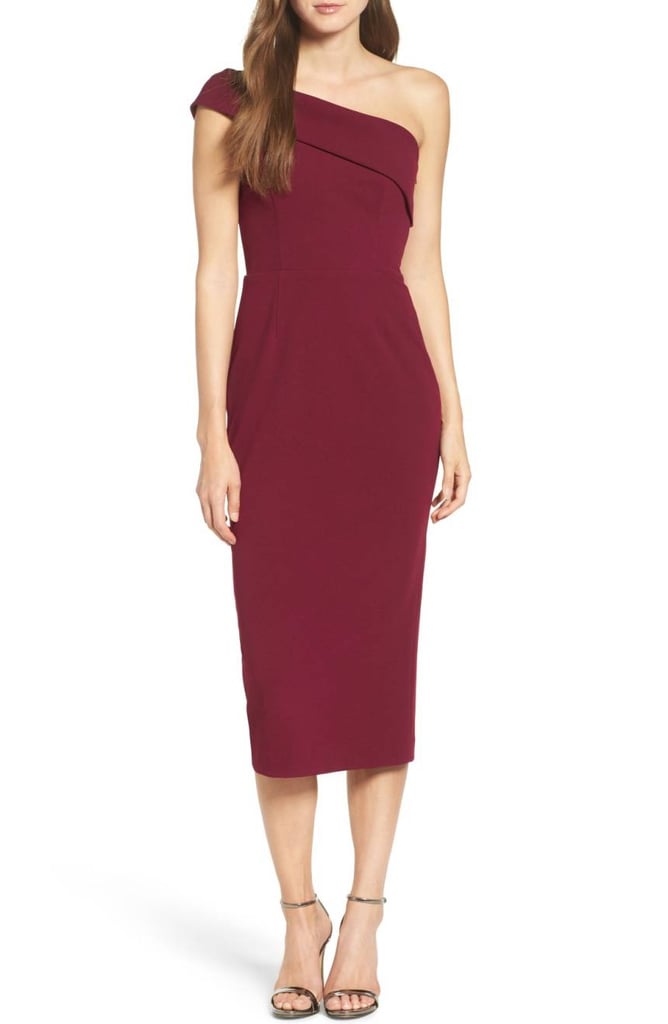 Try a one-shouldered style in the color with the Katie May Women's One-Shoulder Midi Sheath Dress ($260).
Source: https://www.popsugar.com/fashion/Selena-Gomez-Red-Wedding-Guest-Dress-43709344