Oh, Zara. Here we go again. 
The retailer, a repeat offender when it comes to offensive products and advertising, is under fire yet again for carrying a skirt embroidered with a character resembling Pepe the Frog. 
The cartoon amphibian has become a symbol of hate after being coopted by anti-Semites and white supremacists.
Pepe was originally an innocent stoner character created by artist Matt Furie in 2005, but was turned into a mascot for the alt-right on websites like 4chan and Reddit and is listed as a "hate symbol" by the Anti-Defamation League.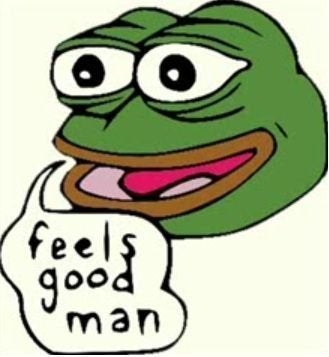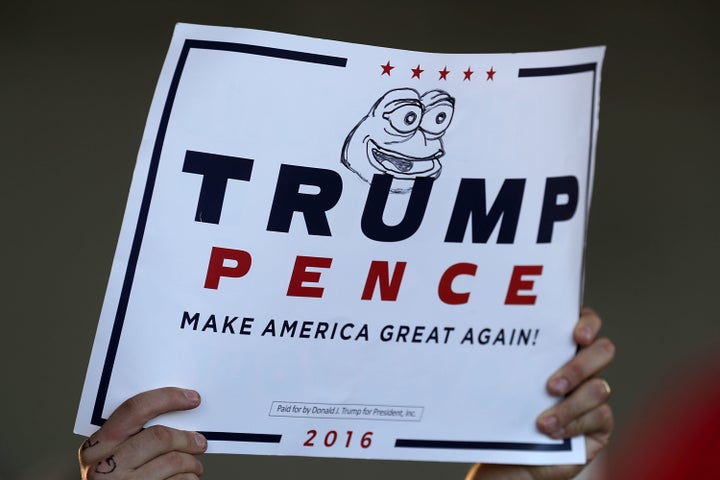 Though the ADL notes that "because so many Pepe the Frog memes are not bigoted in nature, it is important to examine use of the meme only in context," it's shocking Zara didn't see the skirt as problematic. The item marks yet another blunder for the hugely successful yet troubled clothing chain, reminding us of the time in 2014 it sold pajamas that looked exactly like concentration camp uniforms.
Zara pulled the skirt from its website, but not before Twitter got a look. 
Some people, though, are still grappling with the fact that a cartoon frog ever became so controversial in the first place. 
The skirt appeared to be styled with the Zara's "Nope" denim jacket, which is a pretty perfect way to sum up our feelings about the whole thing.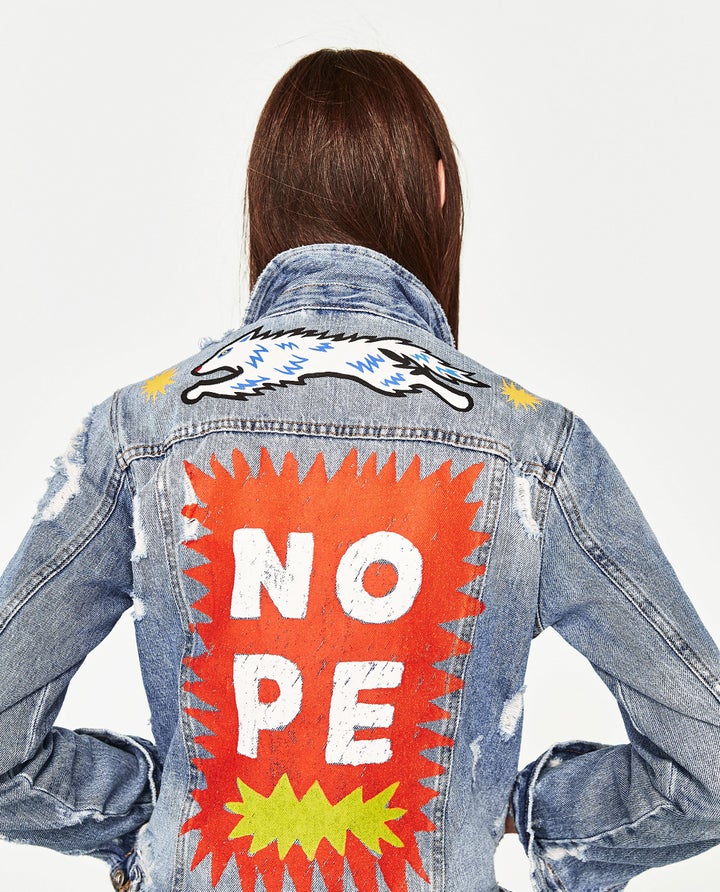 In an email to The Huffington Post, a Zara spokeswoman stated that the image was not intended to look like Pepe.
"The skirt is part of the limited Oil-On-Denim collection which was created through collaborations with artists and is only available in selected markets," she said. "The designer of the skirt is Mario de Santiago, known online as Yimeisgreat. Mario explores social interactions through his work and in his own words, 'The idea came from a wall painting I drew with friends some years ago. There is absolutely no link to the suggested theme.'"
Source: http://www.huffingtonpost.com/entry/zara-pepe-the-frog-skirt_us_58f7592ae4b029063d356362?section=us_style