Having high self-esteem is one thing, but most of these ladies have become so conceited that they probably think that they run the world. Well, it sure feels nice to be praised for the fantastic job you've done. However, how much can be…too much? Somehow, these actresses have forgotten that they're also mortals, mere humans, just like us, their fans. Most of these otherwise gorgeous actresses may act nice and sweet, but it only looks like this. While many other huge stars offer the most delightful personality ever, others make us wonder how we ever liked them. Instead of trying to stay likable, most of these actresses really believe that the world is at their feet. And frankly, that's such a pity. A perfect instance of a woman with such an attitude is Gwyneth Paltrow. She should've kept channeling her charismatic nature to bring us back to the theater. But no, she thinks that she's bigger than the world, so she doesn't even have to try that hard anymore. For instance, Gwyneth didn't even make the slightest effort to learn the script for Iron Man 3. Eventually, she earned the public's disapproval for it. But thankfully, Hollywood isn't short of super charming and down-to-earth actresses who didn't let success and fame get to their head. Wondering who these fabulous girls are? Keep reading to find out!
20

Diva: Gwyneth Paltrow Couldn't Be Bothered To Learn The Plot Of Iron Man 3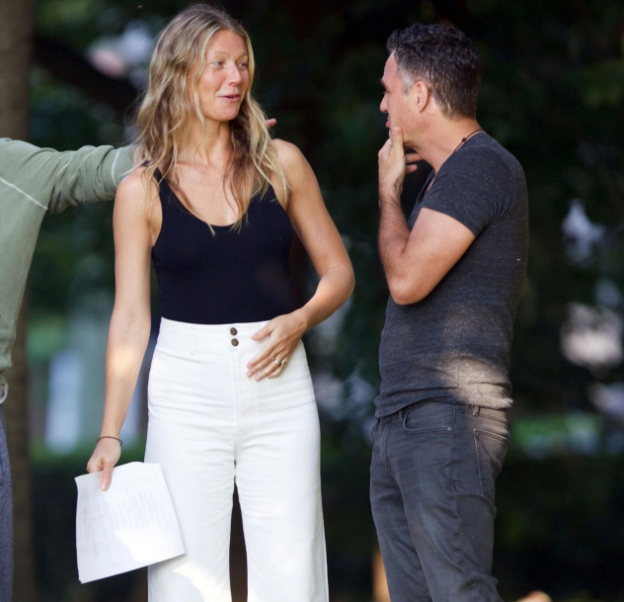 There's no doubt that Gwyneth Paltrow is one lucky lady with a brilliant movie career. All these years, Gwyneth Paltrow has been dazzling our movie screens with her charming smile and captivating presence. The 45-year-old actress sure has the whole package of skills to put on a fantastic performance in any huge franchise— well, this definitely sounds like the recipe for success.
After all, her CV is filled to the brim with high-profile roles, which even resulted in a few awards praising her acting skills. But what about the set of personality traits? Does she have what it takes to remain a likable actress? Well, she won't like our prediction at all.
Gwyneth Paltrow may be a fabulous actress, but she already proved that she, too, has a conceited personality. For instance, Paltrow didn't even show any desire to learn the plot of Iron Man 3. Was it so hard to get acquainted with the storyline or your character's persona? Worse still, she had a pretty embarrassing moment while promoting this huge movie that boasts such a devoted fan base. When she was asked about the movie, Gwyneth was totally unable to recount the plotline of this huge film she was supposed to promote.
19

Diva: Katherine Heigl Has The Most Absurd Demands On Set!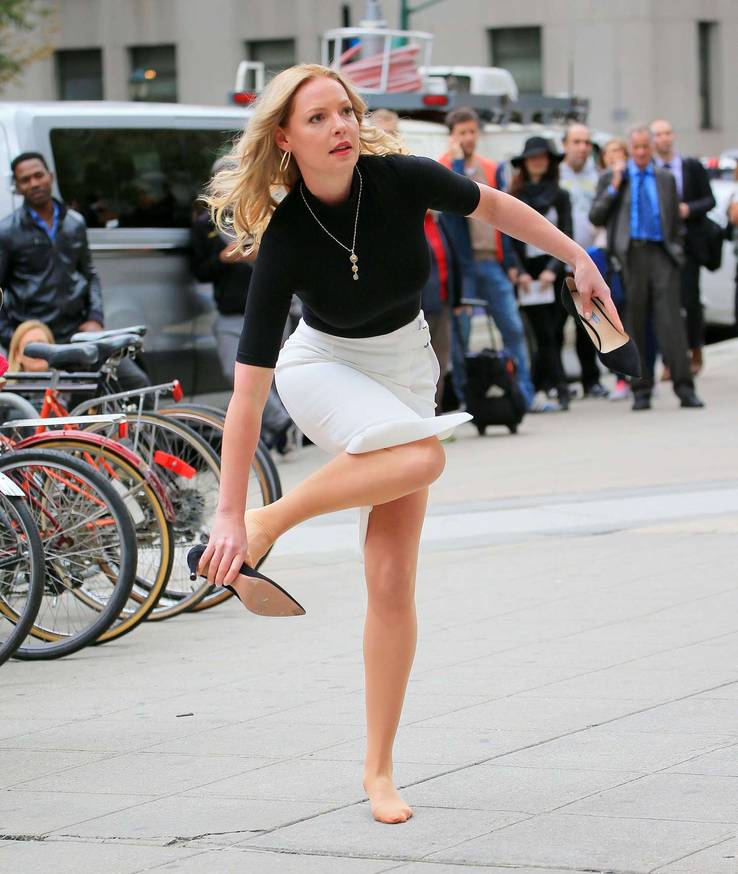 Another cherished celebrity whose ego has swollen to the size of a high-rise building is Katherine Heigl. What has happened to the charming and sweet girl we used to know, right? It's clear that Hollywood has pulled the wool over her eyes, so she can't see the world clearly. Sadly, this is what happens when you lose yourself in a place where the glamor looks authentic, but it's faker than the cheapest bead. Besides, it's always easy to see when an actor is only interested in the financial side of the contract. Much like Gwyneth Paltrow, who believes that the world revolves around her, Katherine Heigl also expects to be worshipped like a goddess. According to lots of producers and movie directors, Heigl isn't that much cooperative as they would want her to be on set. What's even more, Katherine always has some specific demands, and it certainly doesn't sit well with her co-stars either.
The 39-year-old star has come under fire on the set of Five Killers for being "unprofessional," canceling meetings and making absurd demands. The Grey's Anatomy star usually requests lots of security, and she also demands that she be flown by private plane back and forth until the movie gets wrapped up.
18

Diva: Lindsay Lohan Almost Never Acted Like A Real Professional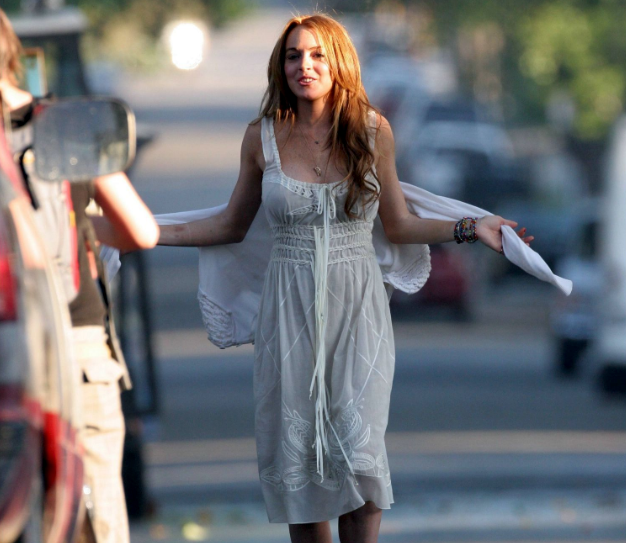 Lindsay Lohan is, without a doubt, the perfect example of what an actress should not do with her career. A little more than a decade ago, the 34-year-old star was the life of the party; she was really the hottest redhead on the planet whose acting, dancing and singing skills could blow you away. And sadly, we've just described a part of her life that no longer exists. This girl had the potential of becoming a high-profile actress one day, but she blew her chance at that. All of the partying has finally caught up with her, making her a less desirable person and actress. Her party-inspired attitude has turned her box office into a deadly poison. Besides, the world hasn't seen her act since her guest appearance on 2 Broke Girls. But other than that, Lindsay Lohan's acting career looks like it has been thrown out the window.
The Mean Girls star, who was once a cherished actress, singer, and fashion designer, became more subjected to intensive media coverage. All her life, Lindsay has been involved in shameful legal troubles, as she also had to pay a few visits to many rehabilitation facilities. No wonder why Hollywood refuses to work with people who lack any perception of reality. Much like Heigl, Lindsay doesn't even know where she stands today. In the UK, Lohan is thought to be an annoying drama queen whose never-ending problems made the top movie directors shut the door into her face.
17

Diva: Scarlett Johansson Admits That She Has A Big Ego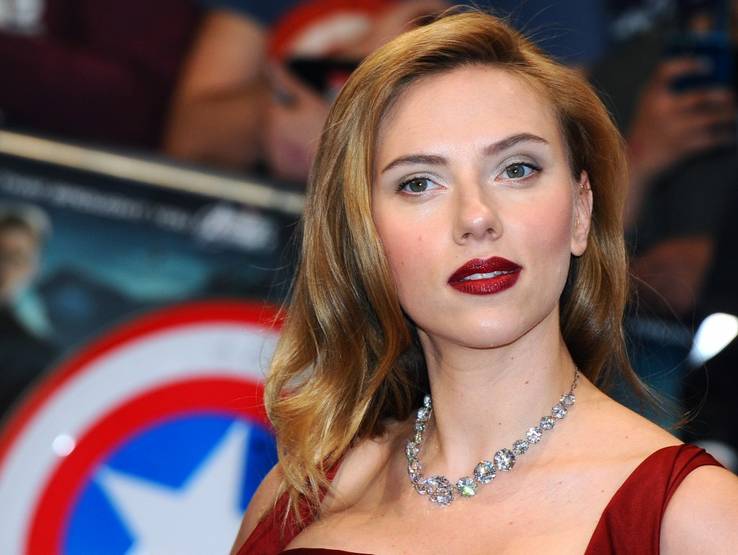 When you're one of the most beautiful and recognized actresses in Hollywood, it's never easy to hide away from the media. But when you're Scarlett Johansson, that's certainly a Mission Impossible. The 33-year-old actress recently admitted that she, too, has a big ego like any high-profile star in Hollywood. Well, she revealed that she's often too demanding because of her strong work ethic, but all of that is just part of the job. Scarlett Johansson, who's currently engaged to her fiance, enjoys her domestic life in Paris where she is just a 33-year-old lady who loves cooking.
During a lengthy chat with Jane Gordon, the gorgeous Scarlett revealed that she'd love to be in a movie without having to speak at all; she'd love to use her eyes and body language to communicate with the audience. To her, the eyes, the gestures, even the body, can convey a much stronger message that'll resonate with the fans.
"I am an actor, and all actors think that they are The One. It's part of our huge egos," she revealed. Well, if we were Scarlett, we'd certainly think that we were pretty amazing too.
16

Diva: Tina "Slammed" Anne Hathaway For Her Part In Les Miserables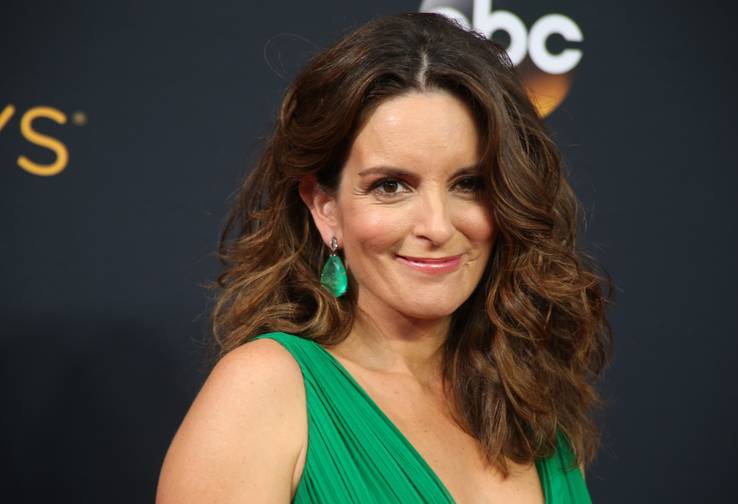 No matter how much we love Tina Fey for her stunning acting skills, she just crossed the line of good behavior at the Golden Globes. The 47-year-old actress, best-known for her brilliant work on the NBC sketch comedy series, Saturday Night Live, came across as pretty rude and unthoughtful when she verbally attacked Anne Hathaway for her part in Les Miserables.
It was indeed an ugly moment that made Anne Hathaway stand out as an average actress. But looking from both sides of the spectrum, Tina Fey didn't get away with it that easily. Not only did her comments put her in a pretty dark place for being so mean, but the movie fans stood up for Anne Hathaway. Even though the whole situation was quite messy, we hope that Tina Fey has changed a lot since then. Hopefully, she won't ever offend another colleague, another co-star, like this. What she basically said on the stage was the following:
"Anne Hathaway, you gave a stunning performance in Les Miserables. I have not seen someone so totally alone and abandoned like that since you were on stage with James Franco at the Oscars." Ouch! That was indeed a low-blow that hardly suits Tina's classy personality at all.
15

Diva: Kristen Stewart Is Known As A Drama Queen In The UK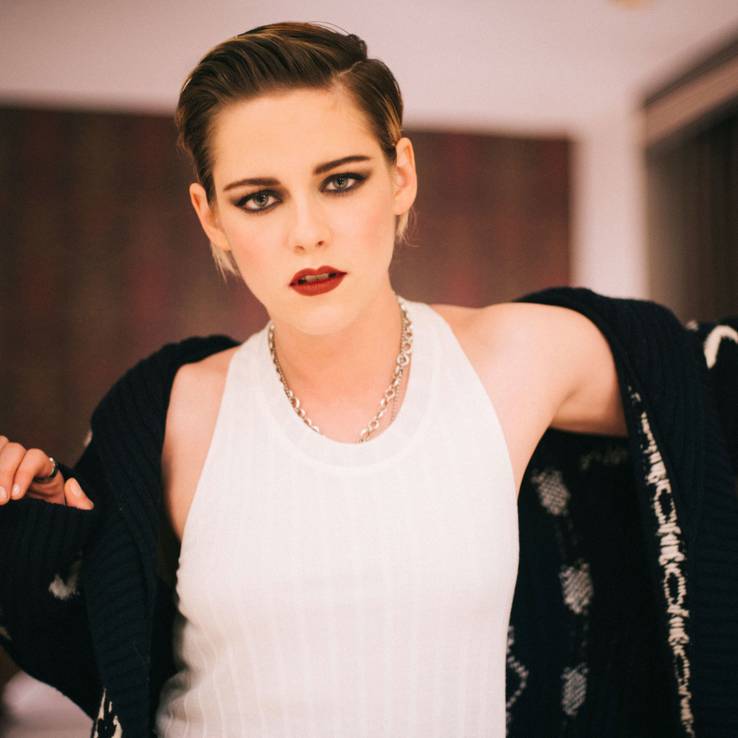 14

Diva: Kate Winslet Is A Sweetheart Unless You Provoke Her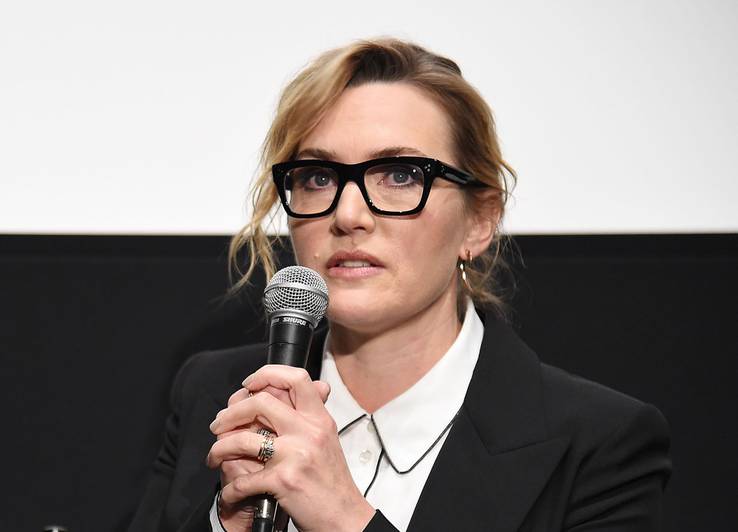 We admit it— Kate Winslet is probably the last name that deserves to be featured in this less glamorous section of the article. However, the world still struggles to forget her picky personality, which comes with lots of special demands. For one, Kate's former relationships are described as "brutal," as a result of her demanding nature. Not only is she known for being difficult to work with on new projects, but Kate's allegedly gone a little overboard with her "picky problem." Sadly, her passionate romance with Louis Dowler didn't make it into 2018 either. Maybe, she really is a unique woman that's often too much to handle. But even if she weren't, Kate Winslet tends to be too overwhelming which puts unpleasant vibes in the air.
Indeed, Kate Winslet is a real sweetheart, and there's no doubt about it, but she hardly offers a sugar-sweet personality whatsoever. The gorgeous actress has been documented as being overly demanding and picky, and it doesn't put her in the brightest spot at all.
Also, lots of women dislike Kate's idea of "being like any other normal girl," as she's often thought to be a woman that many actresses just can't warm up to.
Featured Today
10 Characters From Marvel's Infinity War Who Will Return (5 Who Will Stay Gone)

20 Images Of Sasha And Malia Obama That Would Surprise Barack

15 Things Marvel Wants Fans To Forget Before Watching Avengers: Infinity War

13

Diva: Helen Mirren Is Big Trouble On Live TV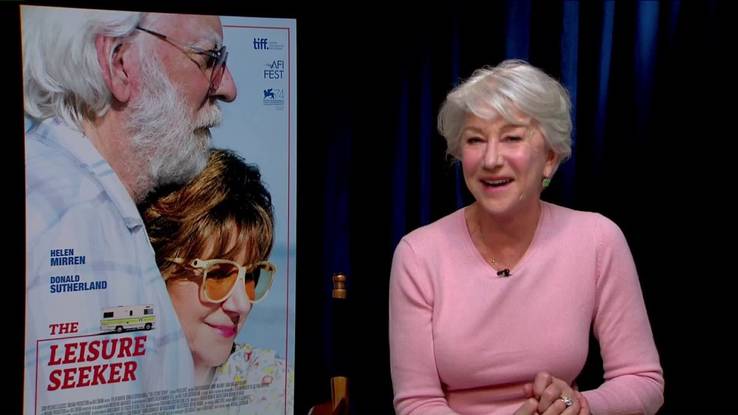 12

Diva: Catherine Zeta-Jones Is Like Pure Fire That Cannot Be Put Out
Born and raised in Swansea, Wales, UK, Catherine Zeta-Jones aspired to be a successful actress from a young age. As a charming kid, she even got the chance to land roles in numerous West End productions of the musicals, Annie and Bugsy Malone. The Welsch actress later attended classes at the Arts Educational Schools, London. However, she wasn't much of a success until her stage breakthrough in 1987, which practically shaped her future as a bright movie star. About three years later, Catherine jumped to huge prominence after her stunning performance in 1001 Nights that made her a recognized Hollywood actress. Ironically, this French-Italian production didn't perform that well; however, it did such an incredible job by providing the platform for Zeta where she could blow away the audience.
Perhaps her successful career as an A-list actress has made her head a bit dizzy since she's mostly known as super demanding and dramatic. Somehow, this gorgeous lady has taken her drama queen image at heart. Her dramatic behavior is often compared to that of a person with a bipolar disorder.
11

Diva: Keira Knightley Is A Bit Snobbish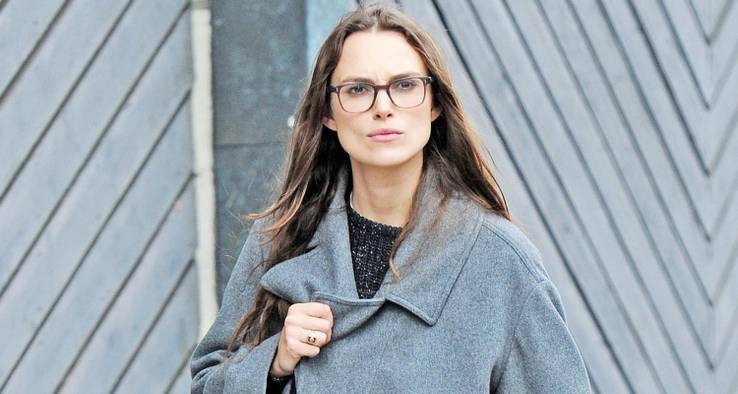 Sometimes, the concept of power and influence in Hollywood is greatly misinterpreted. Instead of being a role model for the fans, celebs often do the opposite of that. The lovely Keira Knightley is a pretty fresh example proving how fame often gets your head pretty dizzy. She's been allegedly treating others as if they're greatly beneath her, and that's a pretty unpleasant thing about her.
As charming and talented as she is, we hardly expected that Keira is frequently referred to as being one of the UK's most arrogant actresses. Unfortunately for her fans, who desperately love and adore her, Keira is also said to be almost rude to people who aren't privileged with a shiny acting career. Such an unexciting revelation instantly makes one appear less appealing, and Keira is hardly an exception anymore. There are lots of movie stars who're known as snobbish, but they still behave in a way that makes them look likable. However, Keira is still a million light-years away from perfecting the skill of deception; she can no longer trick us into believing that she's nice and humble off-camerа.
10

Humble: Emma Watson Is Grateful For Her Fortunate Life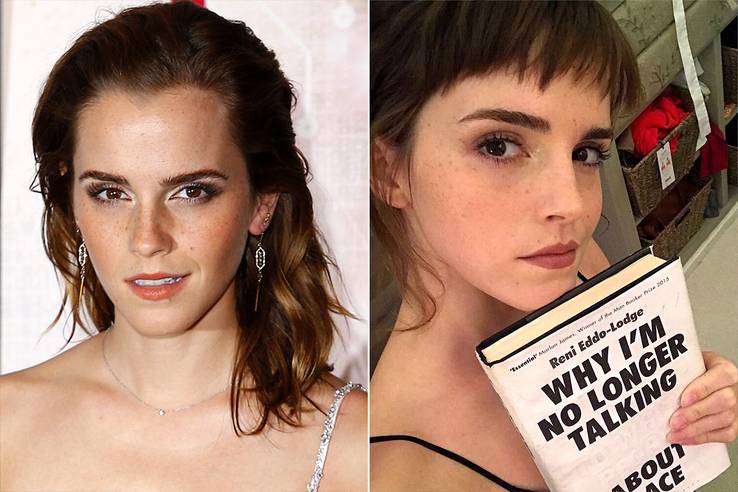 Born on April 15, 1990, Emma Watson is the amusing and talented British actress, model, and activist, best-known for her stunning portrayal of Hermione in the Harry Potter series. Her fabulous impersonation of Hermione— this sweet, yet, cheeky girl— turned her into a high-profile movie star.
But before she rose to recognition, Watson trained hard as an actress and she finally started landing bigger and better roles. Having acted only in school plays, Emma Watson had her breakthrough in 2001 when she first appeared in the first Harry Potter film. Although she had little skills back in the day, she absolutely killed it with her sugar-sweet smile and captivating presence. The immense success of the series made her a pretty fortunate lady, with a current net worth of $60 million. She may be quite wealthy now, but it hasn't affected her charming personality. Today, Emma is just as amusing and sweet as she was without her fat bank account. It's clear that Emma Watson was just born this way and money can't change that.
9

Humble: Halle Berry Has A Firm Grip On Reality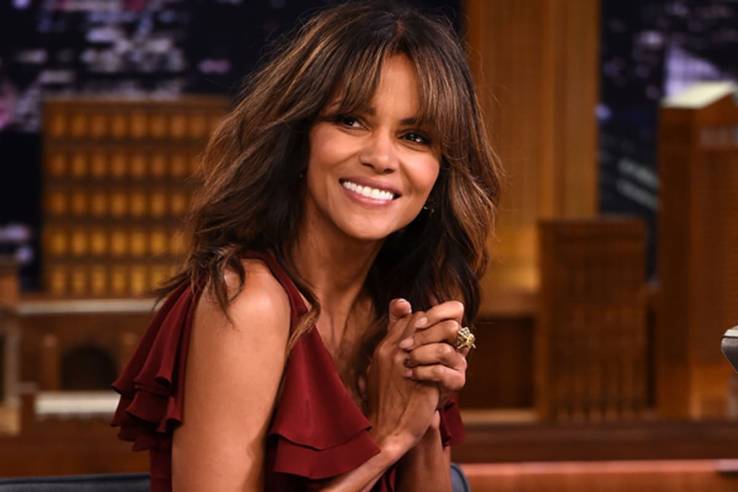 Halle Berry has lived in the limelight since the moment she first appeared on the silver screen. This fabulous lady blazed the Hollywood trail, as she's given all women out there an image to look up to, and she's doing a pretty good job as a beauty inspiration. The beautiful American actress also won the 2002 Academy Award for her excellent performance in the romantic drama, Monster's Ball. Halle was also the first black woman to have won this specific award, and that's certainly a great achievement in her bright career. Apart from acting, Halle Berry also became Revlon's spokesmodel.
As one of the highest-paid stars in the modern industry, you'd probably expect her to be a little snobbish or even annoying. However, Halle Berry isn't the typical actress who believes that the world is at her feet. She's certainly nothing like this and her wealth cannot change her mindset. In fact, she's the type of woman who can often be seen riding the bus to the local supermarket. And if you ask us, there's absolutely nothing wrong with using public transportation.
8

Humble: Dakota Johnson Is Basically The Humble Millionaire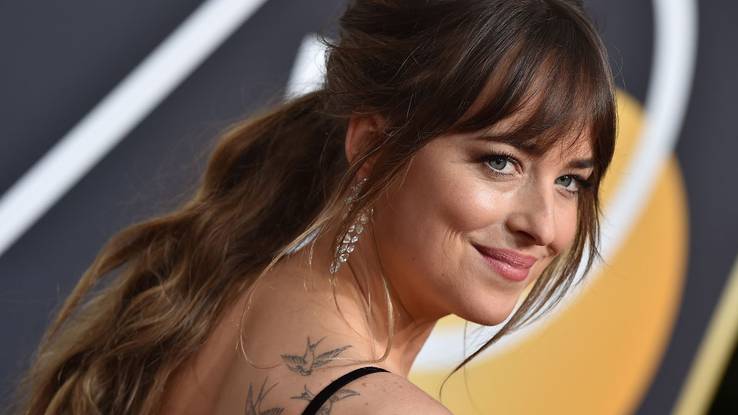 She's the charming American actress and model who quickly rose to recognition after the first Fifty Shades of Grey movie hit the theaters; it absolutely left the audience super baffled, shocked, and speechless. Was the overexposure too much? Did the film adaptation need to follow the book that blindly? Well, to each his own! But one thing has remained constant, and that's her, the lovely actress, Dakota Johnson. It doesn't matter whether the Fifty Shades of Grey was a big hit or not since Dakota has remained the same.
The 28-year-old actress is the famous daughter of Melanie Griffith and the fantastic actor, Don Johnson, and they make quite a popular family. But gladly, all of this hasn't changed her viewpoint about the world either. Instead of storming the red carpet as proud as a peacock, Dakota keeps it rather classy.
Judging by her eco-friendly choice in cars, one can even say that Dakota is quite a humble girl from the block, and that's just another reason to adore her. When she's not at work, she still enjoys being by herself reading books and just relaxing.
"There are times I feel lonely and then I just watch movies and read books and I'm happy. I have the time to do those things. I cherish my solitude."
7

Humble: Emma Stone Is Drowning In Millions Of Dollars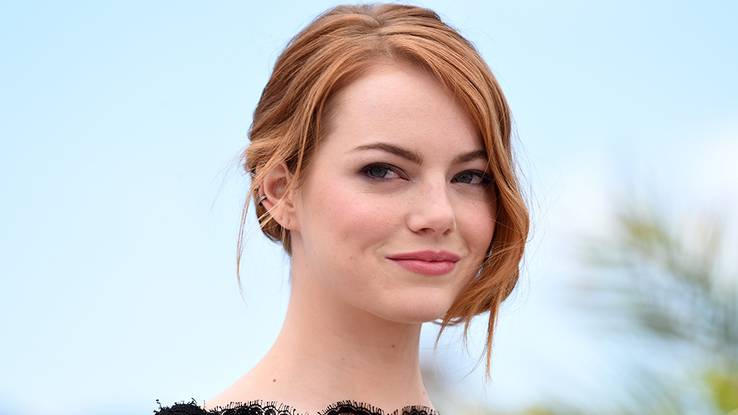 Another successful actress, who's never easy to miss at a glamorous event, is the lovely Emma Stone. Much like Emma Watson— who played the role of Hermione Granger in Harry Potter— Emma Stone also used her charm to make the audience fall head over heels in love with her. But unlike Watson, who's often too sweet and girlie, Emma Stone is like pure fire on set and during interviews. Having acted in a myriad of hit movies, Emma Stone has climbed up the hierarchy taking several steps at a time. At 29, Emma Stone has already landed some of the biggest movie roles which practically proved what an amazing actress she truly is. Her performances have always been mesmerizing, moving and inspiring and her portrayal of Mia in La La Land is an excellent example of this.
So, if we must describe her with one word only, we'll most likely go with charisma; she just has what it takes to be a phenomenal actress. The charming star realizes that she needs to make the most of her movie career while still being in her prime. The beautiful recipient of BAFTA Award or Golden Globe is today's highest-paid actress in the movie industry. For the protocol, Emma Stone's current net worth is overflowing with millions of dollars. The Arizona-raised star began acting when she was only a little girl, and even though she's now a huge celebrity, Emma Stone is still the sweetheart from around the neighboorhood.
6

Humble: Jennifer Lawrence Is A Funny Girl Who Sees The World Clearly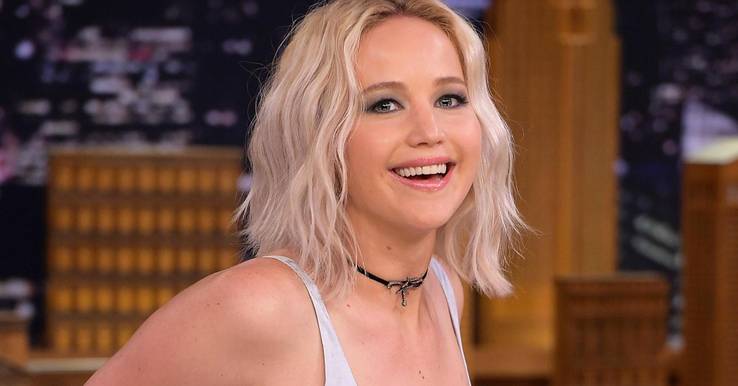 Jennifer Lawrence's career has skyrocketed since the first Hunger Games movie hit the theaters. There's no doubt that she's now an internationally famous star with lots of awards and prominent roles under her belt. But even though she has it all now, she didn't have it easy back in the day. And contrary to popular belief, Jennifer Lawrence hasn't forgotten how hard it is to get noticed when you're practically nobody. Perhaps her mind often travels back to these hard moments, despite her swollen bank account. It's easy to get famous in one way or another, but the hardest part is to remain in the public's good graces and that's what Jennifer Lawrence is trying to do.
Even as a kid, Jennifer dreamed of becoming a cherished celebrity one day. When she was little, Jennifer performed in church plays and school musicals. Even at the young age of 14, Jennifer's gift was easy to notice.  Eventually, she was spotted by a New York City talent agent who showed her the way to Hollywood and its mesmerizing glamor. Jennifer may have become a huge celebrity and a high-profile actress, but she still sees the world as it is.
5

Humble: Sarah Jessica Parker Didn't Have It Easy As A Kid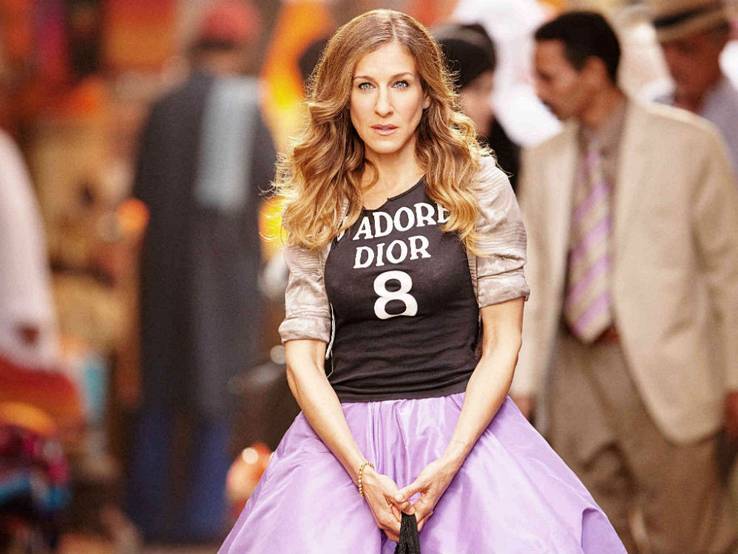 What's going on with Sarah Jessica Parker these days? Well, in case you wonder, the charming Carrie Bradshaw is doing pretty well. At 53, Sarah looks fresher and younger than ever, and her seemingly humble life will certainly surprise her fans. As a widely famous producer and designer, Sarah has become a sensation after starring in the HBO series, Sex And The City, for which she received several awards nominations.
Thanks to her perfect portrayal of Carrie Bradshaw, Sarah Parker was honored with two Emmy Awards, one for Outstanding Comedy Series praising her skill as a producer, and another for her impressive performance. In 2004, Sarah Jessica Parker was recognized as an outstanding lead actress in the HBO comedy series.
Between 2008-2010, she also won four Golden Globe Awards which was just like the icing on the cake.  In 2010, she reprised her role, and she just killed it. Interestingly, Sarah wasn't born with a silver spoon to her mouth either, and she lacked the privilege of the careless childhood. Sarah was raised in a coal-mining town. But thankfully, Sarah's talent led her to the land of Hollywood. Today Parker is worth around $90 million, but she still walks around in casual outfits that match her humble nature.
4

Humble: Julia Roberts Keeps It Classy When Walking Down The Street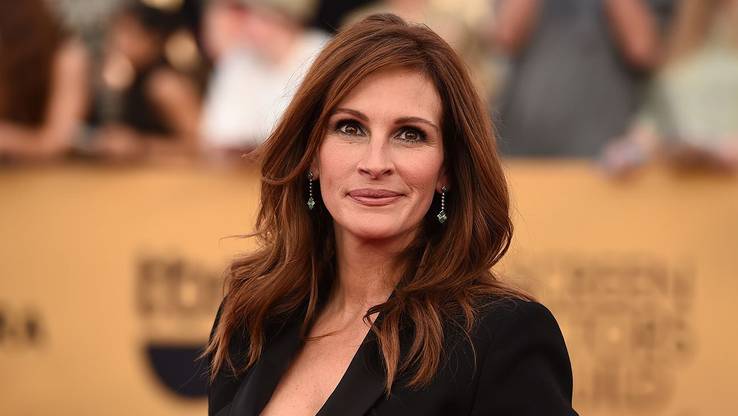 Julia Roberts is the classic image of the naturally pretty woman who's a big fan of the casual, yet chic, street style. Whether she's out for a walk or hits the glamorous red carpet, this lady perfectly knows how to keep it classy and feminine. Well, that's actually who she is— a pretty woman walking down the street for us. Indeed, she's not only perfected the role of the pretty woman in this legendary movie, but she's an organically beautiful lady that's equally classy and talented.
Unlike most of the A-list actresses, Julia isn't at all lost in the idea of leading a flashy lifestyle with tons of houses, mansions, and cars attached to her name. In fact, Julia is quite the opposite of that as she rarely spends hundreds of thousands of dollars on impractical or unnecessary things, including clothes or fancy accessories.
"I never had enough dresses to be a lady," Julia says. As one of the most prominent and popular actresses in Hollywood, Julia just loves modest clothes, organic food, and such simple things." In an interview, she also revealed that her favorite hair treatment was just a simple shampoo from a hotel.
3

Humble: Demi Moore Used To Sleep In A Trailer Park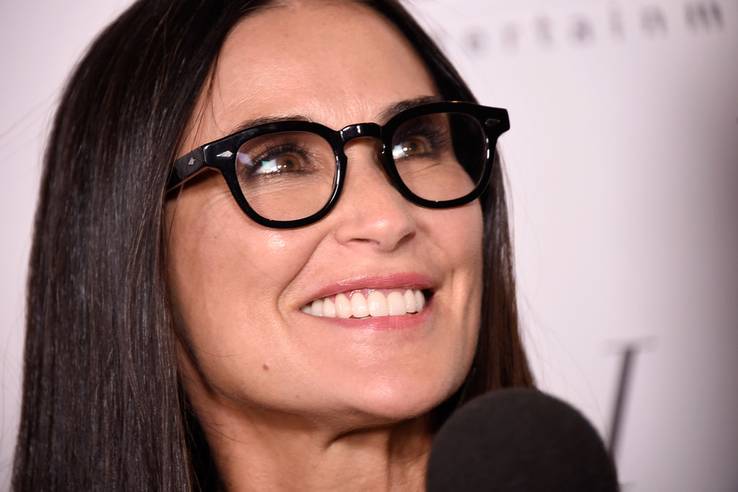 What about the fabulous actress, Demi Moore? Did Hollywood change her? Well, judging by her modest lifestyle, the answer would be a BIG NO.
In fact, this brilliant actress is just another celebrity with a miserable childhood. The star was born in Roswell, New Mexico, and was raised by an alcoholic mother and her boyfriend. Obviously, she didn't have the chance of a healthy childhood, as she regularly witnessed episodes of domestic violence at home. Demi had an unstable upbringing because of her stepdad, who frequently changed jobs. Although Demi had a miserable youth, thanks to her mom and stepdad, she was brave enough to move out and get a life far away from them. Gladly, she landed a contract with Elite Modeling Agency, which helped her get noticed for her exotic beauty. Demi later started getting bigger and better jobs as she also had her breakthrough as an actress thanks to her brilliant work in Blame It on R. The humble actress, who once slept in a trailer park, is now worth $150 million.
2

Humble: Zooey Deschanel Donated Lots Of Money To Charity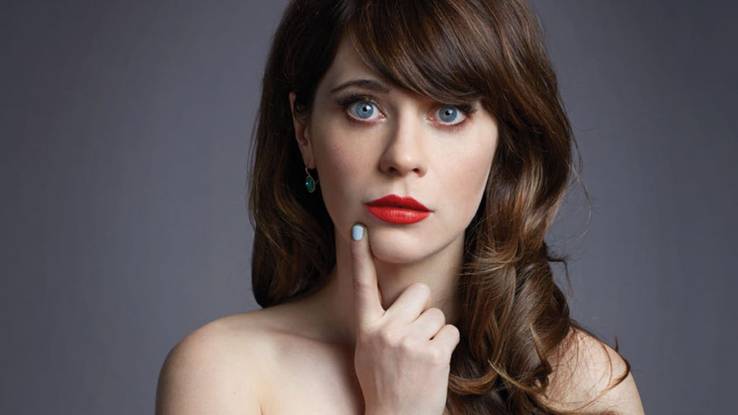 Zooey Deschanel is, indeed, another gorgeous actress who didn't give in to Hollywood's efforts to get her head dizzy. Today her net worth jumps over $13 million, but she doesn't look like she even cares that much about her fortune. Even before she landed her most impressive roles in New Girl or The Hitchhiker's Guide to the Galaxy, it was obvious that Zooey had the potential to achieve great things in her life. The 38-year-old actress, who made her film debut in Mumford, was also honored with a nomination for an Emmy Award for her stunning performance on the Fox sitcom New Girl.
Sadly, her personal life collapsed just when her career began running uphill. The lovely actress left her fans heartbroken when she announced she's single. Since her split from her husband, the New Girl actress had to find a way to balance her spending habits. However, this is hardly the reason for her remotely modest lifestyle. Even if she were to spend her fortune on fancy cars or mansions, she would've done it without thinking much about it. Besides, Zooey is a gorgeous lady that many fortunate guys, including celebs, would love to have her around. So, even though Zooey may be a bit thrifty now that she's single, the actress made the bold move to donate a significant amount of her income to various charitable organizations.
1

Humble: Alicia Vikander Has Been A Winner All Her Life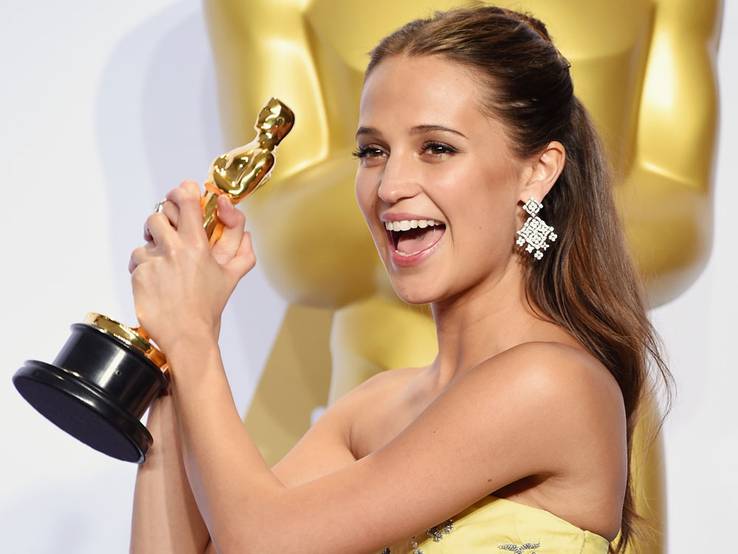 There she is, the Tomb Raider star who certainly deserves the award for the modest actress of the year. It's true— Alicia is not only a gorgeous lady with a killer physique, but she has a lovely personality.  In a recent episode of Birthday Stories, published by W magazine, Alicia opened up about her private life with Michael Fassbender, as she did it in the most charming way imaginable. Today, she may be a widely known and cherished star, but Alicia appears to be a pretty modest woman who has her own worries and fears of failure.
During a recent interview with Jimmy Fallon, Alicia also revealed that acting wasn't her dream or goal; it just happened although she hadn't planned it. Ironically, Jimmy Fallon had found footage of Alicia as a kid in which she reveals her wish to become an actress or a singer one day. Obviously, her wish came through no matter whether she'd wanted it or not. She also recalled the hardships she had while struggling to get roles. Here's what she actually said about it:
"Most of the girls I'm competing with, I'm very good friends with. If I audition and they tell me there are another 10 girls going in for it, I'd know eight of them. It's just part of being a young actress," Vikander shrugged.
References: irishtimes.com, watchmojo.com, www.mirror.co.uk
Source: Read Full Article