Gal Gadot has certainly grown more famous over the years. Once she got the role of Wonder Woman, it shot her to superstardom. She's a strong female that brings us a badass character that we can truly love. Since she has become so famous, everyone has become even more interested in her personal life. That includes her husband Yaron Versano. When it comes to gorgeous Hollywood women, we always expect them to be on the arm of a handsome A-list celebrity as well. Yaron is not a Hollywood star and that has lead people to inquire if he is really good enough for Wonder Woman. Would any man ever be good enough for her? She's so awesome and she's like that flawlessly, how could anyone not want to be with her.
So, who is Gal Gadot's leading man? He's a businessman, or more specifically an Israeli real estate developer who's net worth is well within the millions. It seems that Yaron has found his muse in Gadot as she played a key role in helping him obtain his vision for a new hotel's development. He's definitely a successful man and the way Gadot speaks about him is #relationshipgoals all the way. There are people that believe that Gadot is out of his league while there are others who think that the couple is relationship goals. Check out these 10 photos of Gal Gadot that show she's out of her husband's league and (and 5 why they're #relationshipgoals).
15

She's Wonder Woman For Crying Out Loud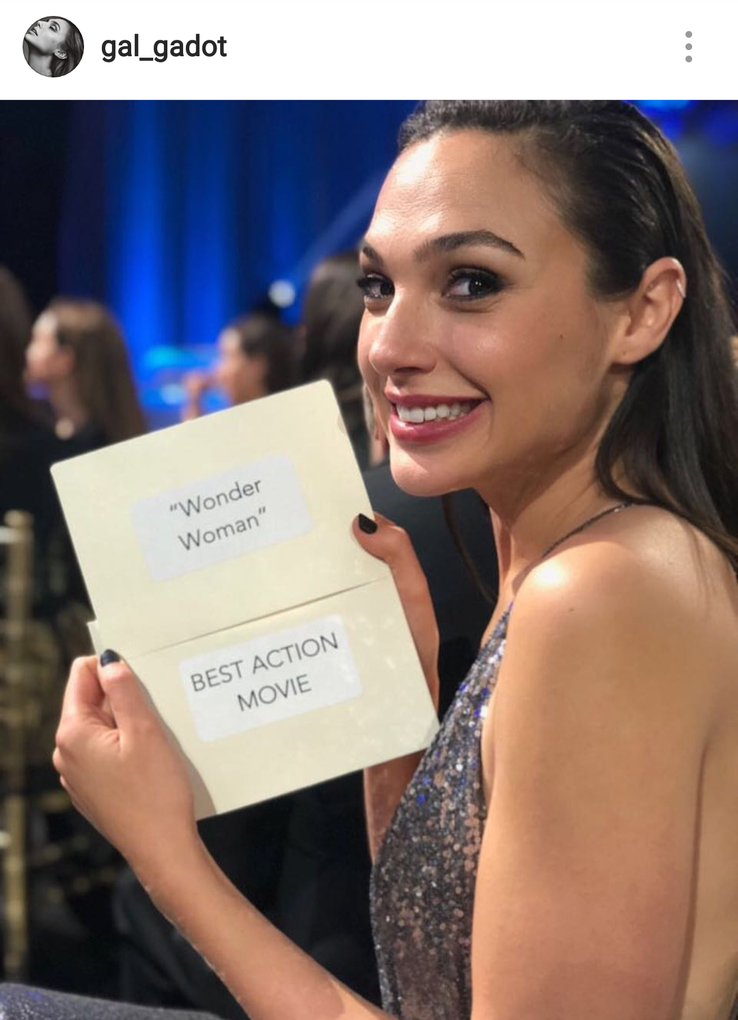 Imagine his life when he gets to go around bragging about how his wife is Wonder Woman. You don't get much cooler than that. A girl who can play a convincing Wonder Woman is a force to be reckoned with. She knows how to kick butt and has a background in martial arts. Can Yaron really keep up with her and all her success in Hollywood? Gal Gadot just loves playing a character as honorable as Wonder Woman is.
"Wonder Woman, she's amazing. I love everything that she represents and everything that she stands for. She's all about love and compassion and truth and justice and equality, and she's a whole lot of woman."
When it comes to her real life though she says she's just a normal girl. "In real life, I'm the type of girl who doesn't take herself too seriously. I'm very serious when it comes to work, but I like to make jokes and have a good laugh and make fun of myself." We really find that hard to believe. She's a pretty great person who has a ton of talent. Would this sort of thing put her out of Yaron's league?
14

She plays a strong Character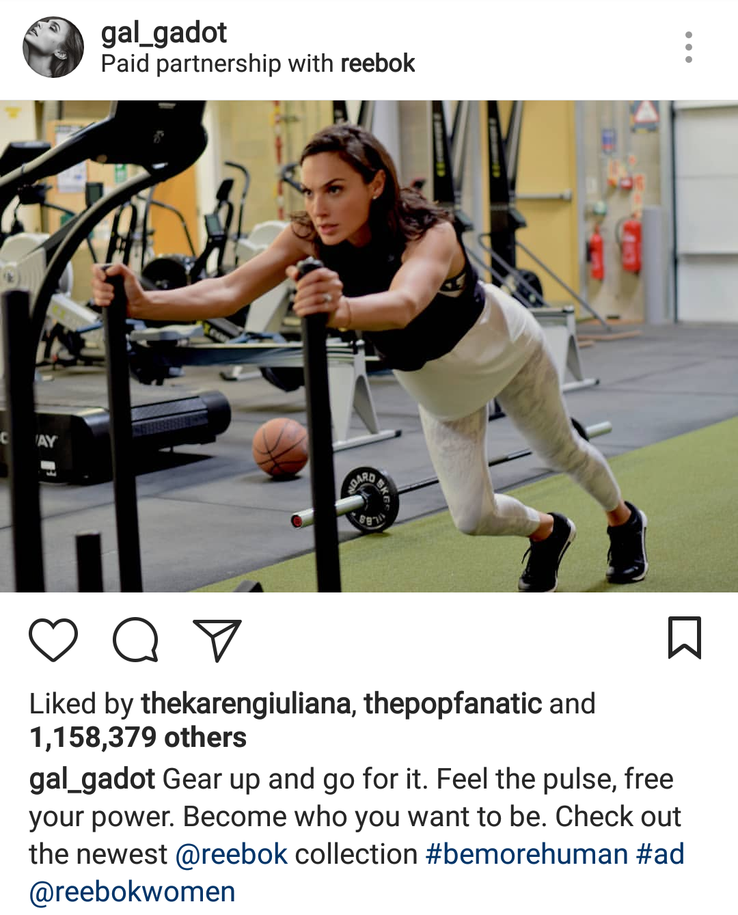 One thing about Gal Gadot, she takes the role of Wonder Woman very seriously. That means she goes through rigorous training sessions and martial arts training to ensure that she can kick some serious butt. She's in partnership with Reebok because obviously Reebok wants Wonder Woman representing them. She trains hard for her role and that's something we can really respect about her. She has three new movies that are in post-production that have the character of Wonder Woman in it, so you can see that this is a hugely successful franchise. There is Wonder Woman 2, Justice League 2 and an untitled The Flash film.
"At the end of the day, Wonder Woman is a peace seeker. But when fight arrives, she can fight. She's a warrior, and she enjoys the adrenaline of the fight."
It must be amazing to play such an iconic character that everyone loves. "What's so lovely about Wonder Woman is yes, she has the strength and power of a goddess, but she has the heart and mind of a human. So I play her as I think a woman like me would act in the situations she's going through. You treat her as a normal woman who happens to be fantastic and almighty."
13

Relationship goals: they keep each other grounded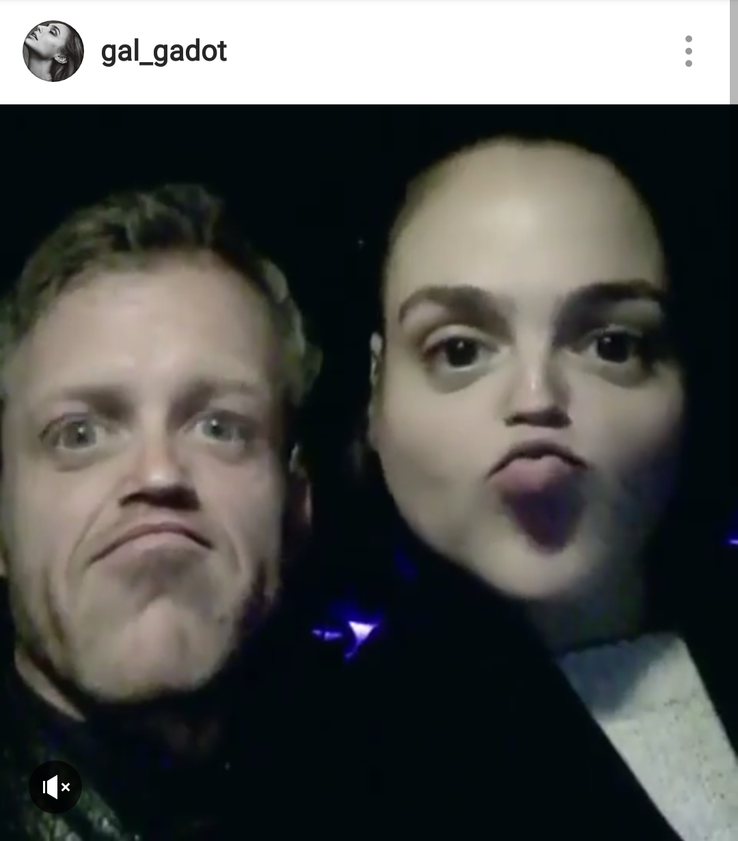 Finding a partner that you can be silly with isn't always easy. But if you find one, it can certainly help you to get through the tough times. These two are relationship goals because they can be silly together. This is a big-time actress and a real estate developer together using an Instagram filter and they don't care how silly they look together. That's how you know you're really in love. The two have been married for eight years now and they work as a team no matter what and that's a pretty important thing.
"Both of us said, 'No games. Let's just be honest and keep it simple.' I wouldn't be able to do what I do without him. Family still has to be the first priority. I have to do what's good for my child."
When it came to having a child and then traveling with that child for work, Gadot started finding it all a bit overwhelming. But her husband was there to remind her who she was and that she had nothing to worry about. "Gal, think about what kind of a role model you want to be. If you want to show Alma that she can follow her dreams, that's what you should do, and we will figure out the logistics."
12

She's Surrounded By A-List Men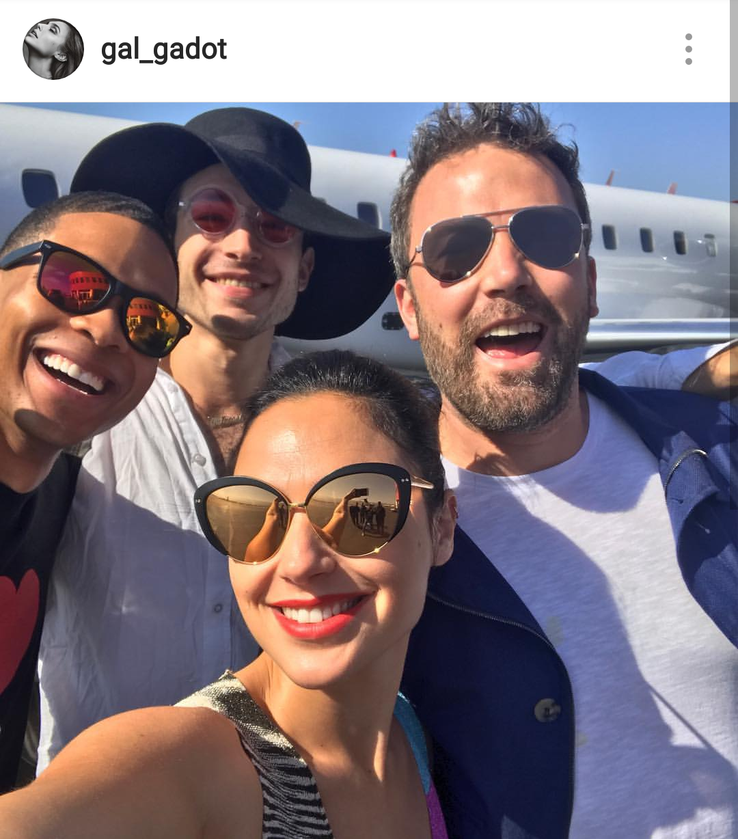 When you get to the type of success that Gadot has gotten too, you are likely to be spending some time with A-list men. Ben Affleck is certainly one A-list man that she has spent a lot of time with on set and during promotional tours. Many people feel that she should be with someone who's in the same industry and killing it just like she is. Ben Affleck said this about Gal Gadot's iconic character. "I think he's fixated on Diana in some ways," Affleck says, admitting to playing up the tension.
"There's a nice, warm, tension with Wonder Woman. It's not like she's some floozy — she's this very substantial, powerful female character in his life. I don't think he's used to that."
Who knows maybe these two are destined to hook up. Gadot is just trying to create a great character. "It was important for me that we show how independent she is. She is not relying on a man, and she's not there because of a love story. She's not there to serve someone else," she said. "She has so many strengths and powers, but at the end of the day, she's a woman with a lot of emotional intelligence. I think women are amazing for being able to show what they feel. I admire women who do. I think it's a mistake when women cover their emotions to look tough. I say let's own who we are and use it as a strength."
11

She doesn't take life too seriously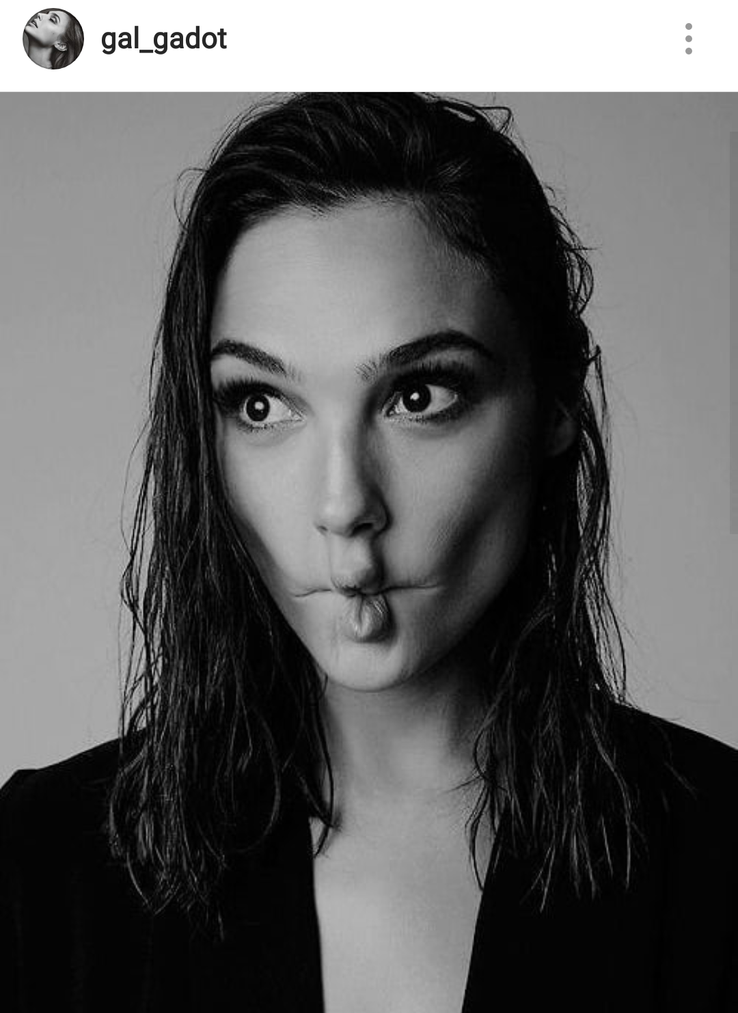 A girl that is badass but who can show off her fun side is a girl that we want to hang out with. This is a fun photo that she posted on her Instagram page and we love it. She has a great sense of humor which is something we see a lot of in her Instagram posts. She likes to have fun and she enjoys a good dose of sarcasm as well. "I'm kind of sarcastic. Not cynical but sarcastic." What she is hoping for when it comes to working with the Justice League characters is to be a good role mother for young girls. That's a great role to play because these girls young girls need someone strong to look up to.
"I feel that I've got the opportunity to set a great role model for girls to look up to a strong, active, compassionate, loving, positive woman, and I think it's so important."
It's not just good for girls to have a positive female role model but it's important for boys to see strong female characters as well. "It is so important for girls and boys to have a female, strong superhero to look up to."
10

Relationship goals: Gal and Yoran Were Meant to Be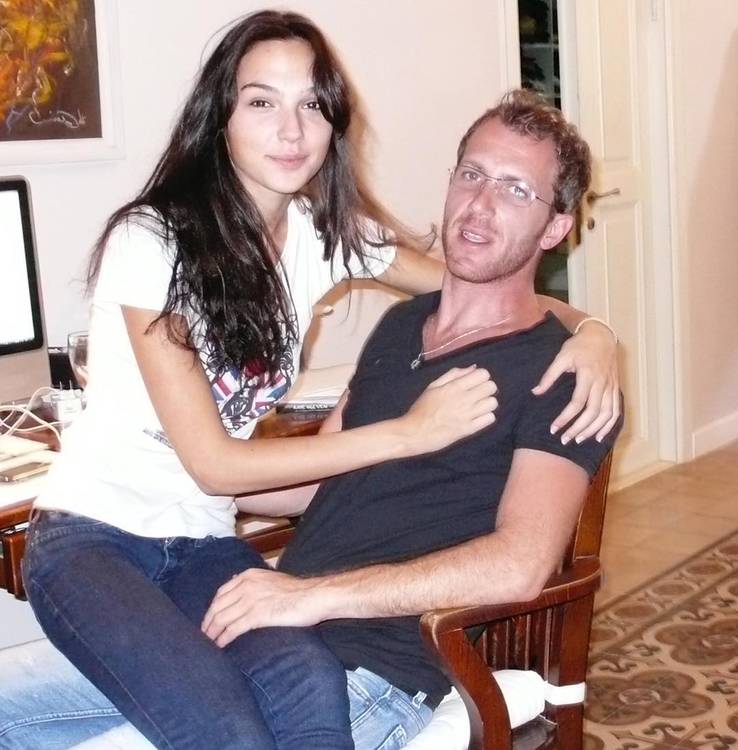 These two have been together for ten years in total, married for eight. Gal Gadot was young when she met Yoran which is previous obvious from this picture. We can't believe how young she looks. As we said before Yoran made it perfectly clear that he thought that Gadot was the one for him the moment he met her and they are still going strong ten years later. The two now have two daughters together and the fact that she can juggle motherhood with her ultra busy career says a lot about her dedication. They had to do some reshoots for Wonder Woman and at the time Gadot was pregnant, but she still went in to do the reshoots. That had to alter her outfit a little bit to fit her belly and then they just shot around it.
"It didn't hinder the process, I could still do the action stuff and the physical scenes," Gadot explained. "And now, it's nice to look at the movie and know that Maya is in the movie with me in some way.
I love that. She has an entry on movie database IMDb. It took me years to get mine," she said.
9

She's a national beauty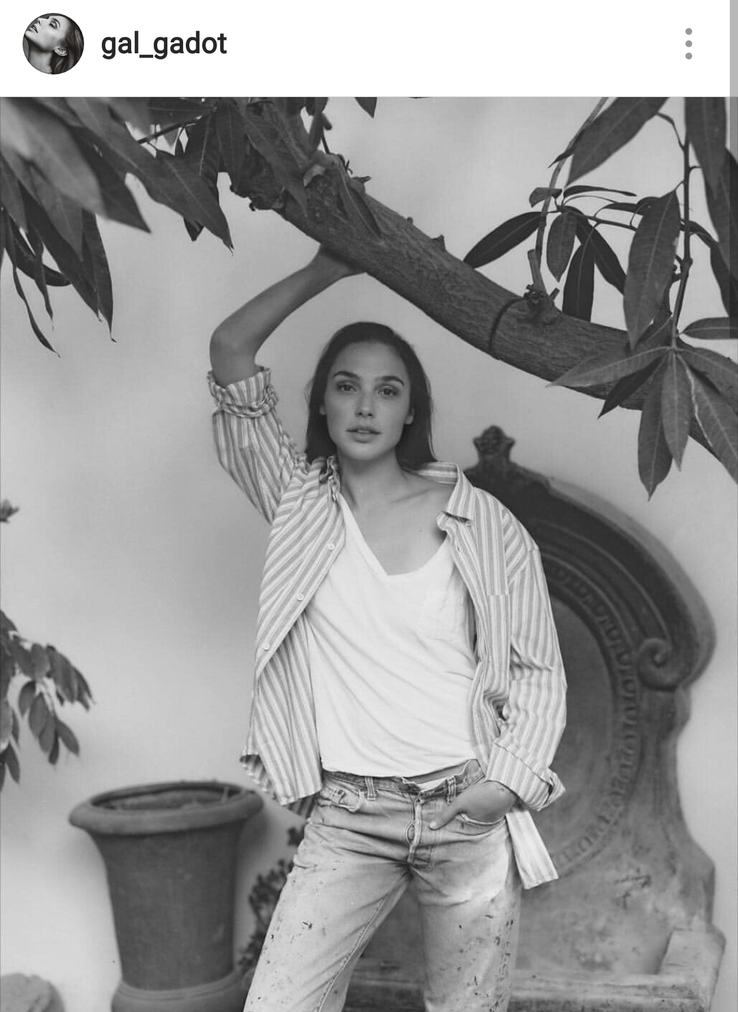 Gal Gadot is the kind of girl that doesn't need to wear a lot of makeup. This is a natural pose with natural makeup and she looks stunning in the photo. It seems the older she gets the more beautiful she becomes. The life that she has now is something that she never dreamed would be possible for her.
"My mother was a teacher; my dad is an engineer. But at 18, I was approached to compete in Miss Israel. I thought, that would be a nice experience. I never thought I would win! I was shocked when they crowned me,"
she admitted. "When I went to Miss Universe, I rebelled. I was afraid I might get picked again. I showed up late. I came without gowns. They tell you to come to breakfast in a gown. I was like, 'No way am I having breakfast in a gown!' Who needs to wear an evening gown at 10:30 a.m.?" Her rebelling against the system was her way of taking a step towards being a stronger female. A woman like this needs to have a strong man beside her that can support her in all that she does.
Featured Today
20 Pics Of Keanu Reeves Vs The Paparazzi

15 Things About Avengers 4 That The Cast Is Trying To Keep Secret

10 A-List Actors Dropped By Hollywood (And 10 D-Listers Who Are Still Hanging On)

8

Relationship Goals: they make time for one another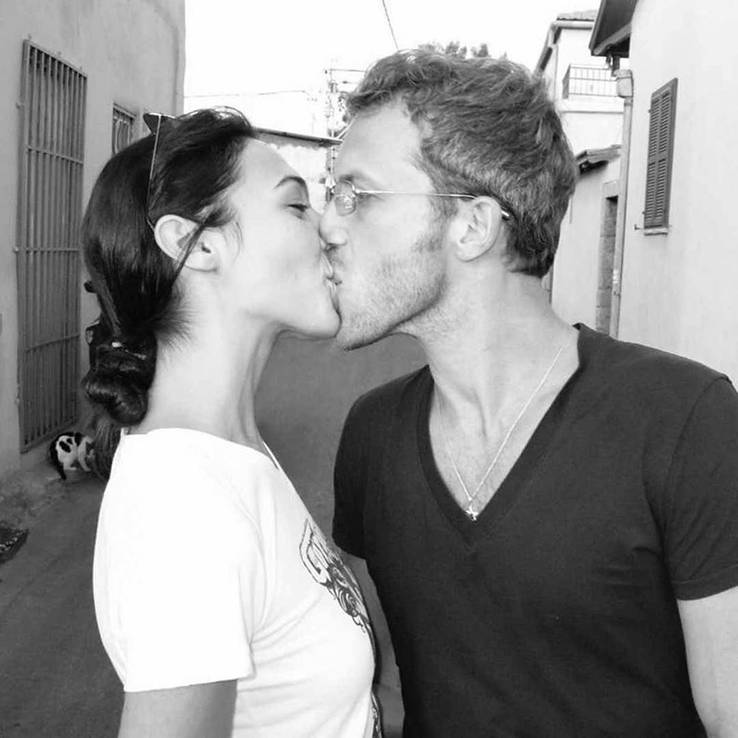 Talk about a kiss that could light up an entire city. There is a lot of passion behind a kiss like this and despite how long they have been together, they still manage to ignite a kiss like this one. The two do a lot of traveling for work and being a huge celebrity, it's just something that you might as well get used to. As a couple, it's their goal to stay grounded no matter what which may be why they have stayed together for so long. They split their time between California and Israel. Gadot explained everything to an interviewer in 2011,
"At the moment, my time is split between Israel and Los Angeles. Although the traveling can sometimes be tough, it means that I get to enjoy both worlds. It's really important for me that I continue working on features and dramas in Israel while also working in the US."
We're surprised that she wants to continue working in Israel with such a big career in Hollywood, but that's just the kind of person that she is. It's clear by Yaron's Instagram page that he spends a lot of time shouting to the world that he's so proud of Gadot.
7

She's A Revlon Spokesperson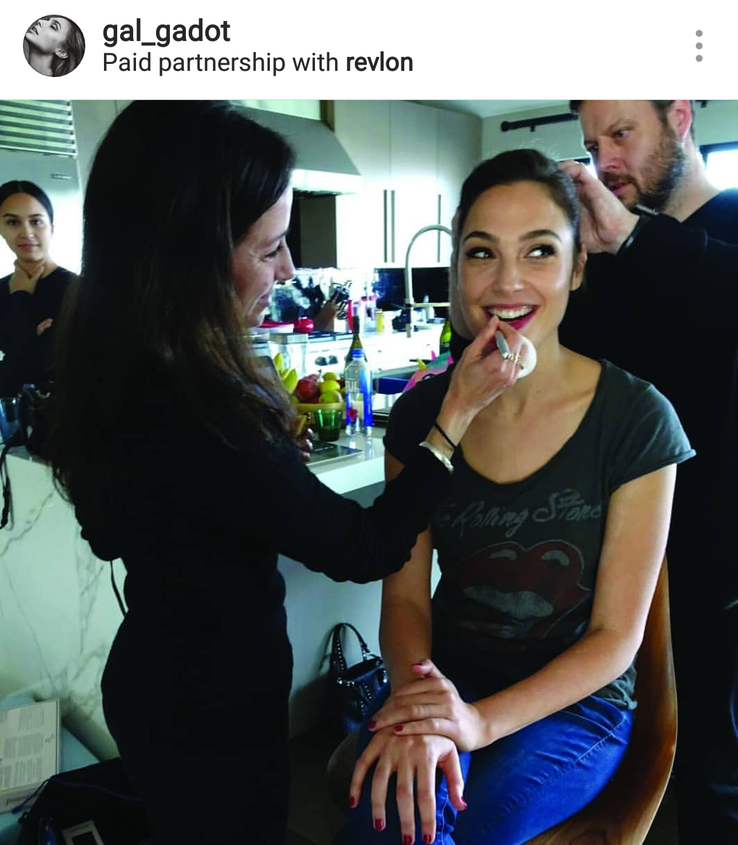 As if she's not busy enough making movies and partnering with Reebok, she has to throw in being a Revlon spokesperson. Revlon couldn't have picked a more beautiful ambassador for their product. It's crazy how far she has come in her career yet there used to be a time that she didn't think she would ever make it. She was getting one rejection after another. "I was in this weird career phase, going back and forth from Tel Aviv to Los Angeles for auditions. I kept getting pretty far — multiple callbacks, camera tests — then it would be a no," she described to Glamour magazine. Then director Zack Snyder called her about Wonder Woman. He asked her if she was familiar with the character.
"My jaw dropped. I tried to sound nonchalant, like, 'Oh yeah, Wonder Woman, sure,'"
she said with a laugh. She believes that she holds some of the same values that Wonder Woman does. "There are such misconceptions as to what a feminist is. Feminism is about equality. I want all people to have the same opportunities and to get the same salaries for the same jobs," she admitted. "I realize I'm doing what I want to do because of the women before me who laid the groundwork. Without them, I wouldn't be an educated working mother who is following her dreams; I wouldn't be here."
6

She Has Plenty of Famous Friends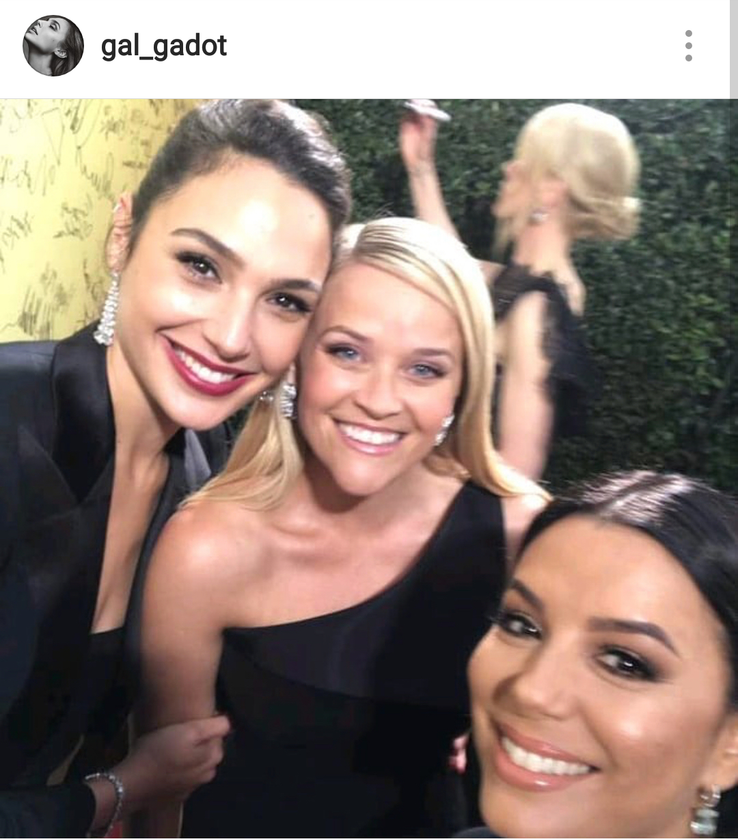 Well, seriously, who doesn't love Wonder Woman. She's probably a character that a lot of women in Hollywood would love to play. When it came to playing her role in the movies, not everyone was supportive of her playing the role. Shockingly enough, it had a lot to do with the size of her breasts. Fans thought that Wonder Woman should have big breasts which is about as ridiculous as it can get. "There were a lot of comments about the size of my breasts. I realized we can't please everyone," she said. "In one interview I did say, 'If you want it to really be true to the origin story, the [myth goes that] Amazons had only one breast; otherwise it would get in the way of the bow and arrow.' So!" It's pretty clear that she's the kind of woman that is tough and isn't going to be pushed around.
"Nothing I planned happened. But whenever opportunity arose, I was prepared and positive and all those things I didn't get, all those 'almosts' — if I got them, I wouldn't be Wonder Woman."
"What's mine is mine, and what's not mine was never meant to be."
5

Relationship Goals: he Supports Her
Judging by this cute Instagram picture that Yaron posted to his Instagram account, it's clear that he's proud to be with Gal Gadot. With the success of the Wonder Woman movie, Batman v Superman: Dawn of Justice and Justice League she is killing it in Hollywood right now. Yaron wore a Wonder Woman t-shirt to show his support for his wife. "Your wife" is written under an image of a ladies' room door stick figure, and next to it, "my wife" is scrawled beneath a white silhouette of the superhero herself." It's a great shirt and it proves that these two are relationship goals for sure. She believes that the two make a great team.
"After I shot Fast Four, my husband Yaron and I started traveling back and forth from Israel and the U.S., which was hard. We found ourselves staying in hotels all the time. We wanted to feel at home, which is when we discovered these apartments within a hotel in Los Angeles. It became the inspiration for Yaron's hotel, The Varsano.
I think that Yaron and I make a really good team. I understand his career and he understands mine. We help each other progress in all areas of life. We're both very career driven."
4

She's Flying Around in Private Jets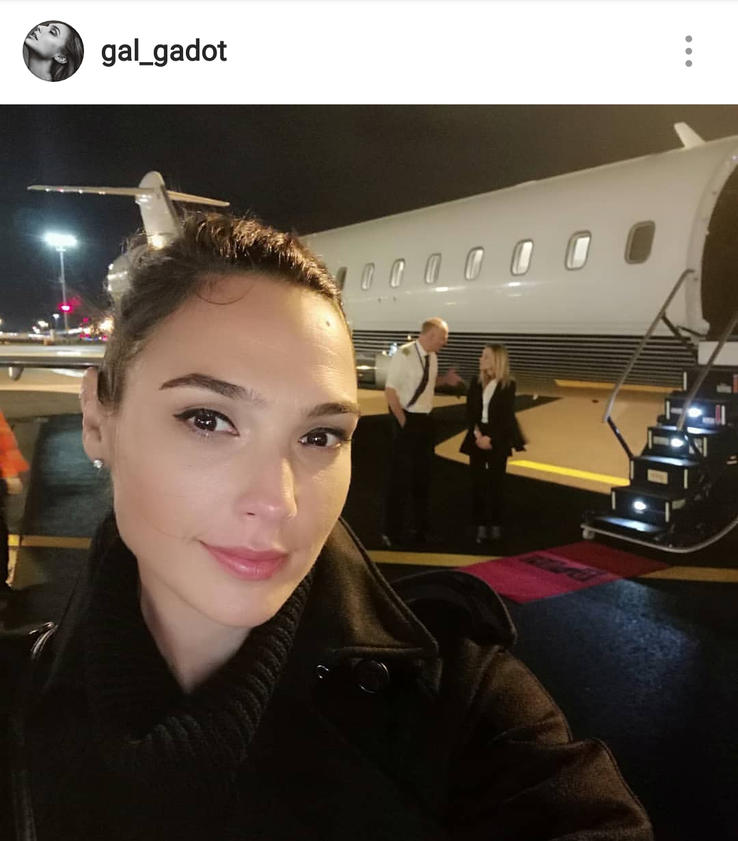 We wouldn't expect anything less for the woman that plays Wonder Woman. It just goes to show just how much her life has changed over the years. She decided that when she was going to be a huge celebrity that she wasn't going to listen to all the haters out there. That is easier said than done of course but we think she's been doing a pretty good job of it so far.
"For me, being an actress, my responsibility is not to pay attention to all the noise around me and to pay attention to the script and the director and protect the character and try to tell her story the best I can."
She may be perfect for a career in acting because she said even as a kid she loved attention. "I really liked to perform. My mother always tells this story: I was five. They had a party, and they'd put me to bed. I heard everyone on the rooftop, and I went upstairs. No one paid any attention to me, so I took a hose and sprayed everyone. Very elegant, right? 'It's me! Look at me!' I loved the attention."
3

Relationship Goals: they have a real love story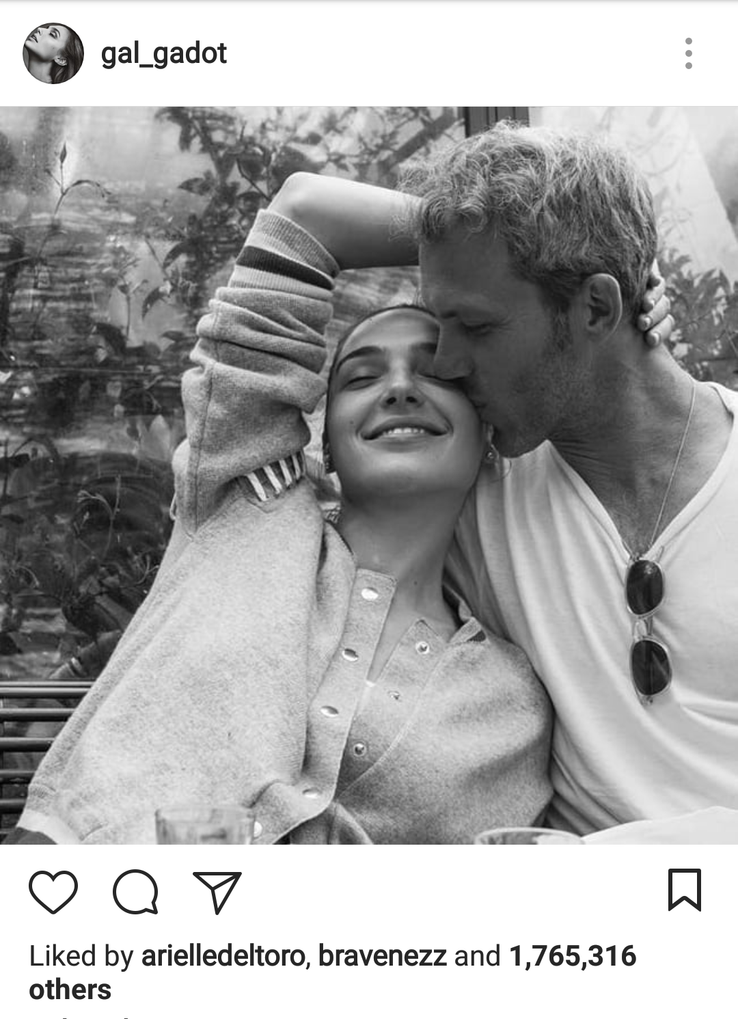 Don't they just look total in love in this photo and this is after eight years of marriage. They clearly have a strong bond with each other. These two have a ten-year difference between them, Yoran being the older one. He said that he knew that she was the one the moment that he met her.
"We met nearly ten years ago through mutual friends at this very strange party in the Israeli desert. It was all about yoga, chakras, and eating healthy — we didn't exactly find ourselves there, but we found each other.
I think I [knew he was the one], but I was too young to get it. He did. He's ten years older than me. He told me on our second date he was serious and wasn't going to wait more than two years to ask me to marry him. Fast forward two years; he proposed. We were married in 2008." Seriously, that's a very sweet story and it's obvious that these two have a lot of things in common. We still love the fact that Gadot never thought that she would be an actress. "If things had gone according to my plans, I'd be a lawyer. I never dreamt of being an actress." Talk about a huge difference.
2

Everyone Loves Gal Gadot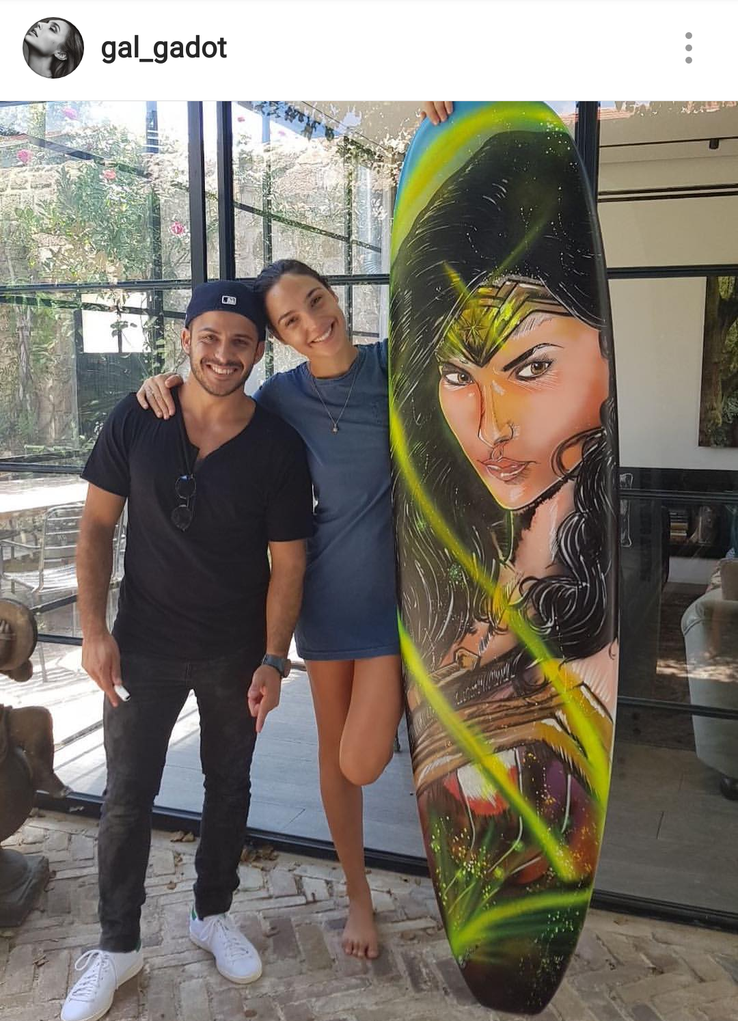 As if that hasn't already been made pretty obvious. She seems quite smitten with her husband so it can be hard to say that she's out of his league. He's good looking, successful and seems to adore her. What more could a woman want? Like many actresses in Hollywood, Gal Gadot struggles with the fact that there aren't enough strong female roles in Hollywood. You don't get much stronger than Wonder Woman but what does she do after that? She's unlikely to play a role of a battered wife because she doesn't believe in being a victim.
"There aren't enough good roles for strong women. I wish we had more female writers. Most of the female characters you see in films today are the 'poor heartbroken girl.'"
Part of that reasoning was why she didn't want to play Wonder Woman as a good girl. "For me, it was important Wonder Woman wouldn't be a goody two-shoes. She has a little bit of attitude, and when she fights, she has a smirk on her face. I didn't want her to be polished. I want people to relate to her." We couldn't agree more and she gave us an amazing version of the character.
1

Gal Gadot Is A True Goddess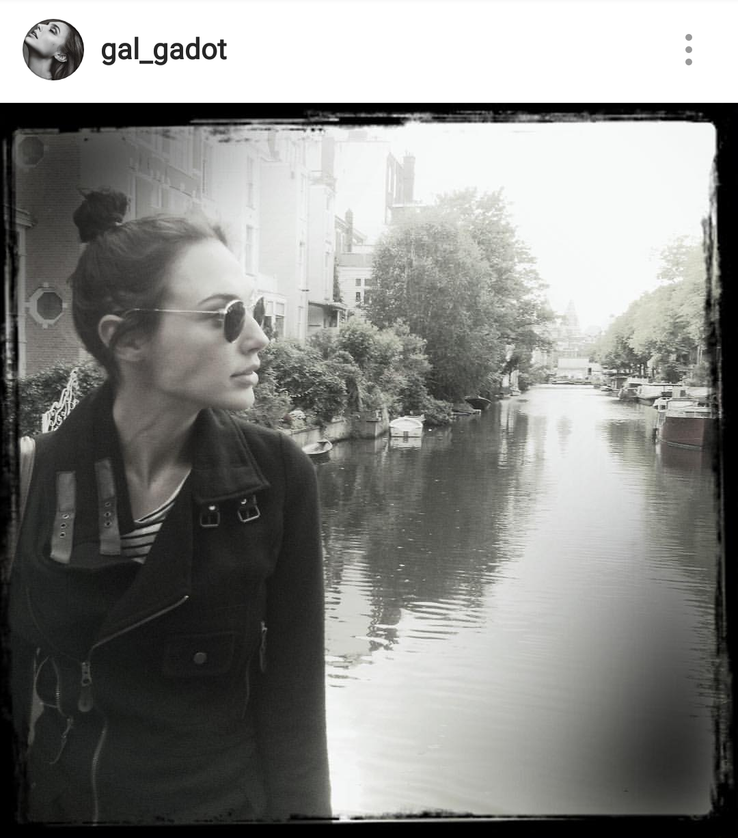 We love this vintage look for Gal Gadot while she's on vacation. It's an old-school shot that makes her look like the goddess that she is. She more than deserved the role of Wonder Woman because she worked really hard to be in shape for the role.
"I was training for six months prior to the shoots, and six hours a day. I did two hours [of] gym work, two hours [of] fight choreography and one and a half hours — two hours horseback riding, which is super hard!
When people used to tell me, 'Yeah, I do sport, I ride horses,' I was like, 'That's not sport, the horse does everything.' But no! You'll be surprised, it's so painful." That's a lot of work. Could you imagine being in the gym for six hours a day? This badass used to be in the army and she admitted that training for the movies was harder than the training she experienced in the army? "It was a lot more intensive on this one. Oh, by far." Did we mention she's a badass? She's definitely the kind of girl that we can all look up to.
References: romper.com, dailymail.co.uk, bustle.com, eonline.com, businessinsider.com
Source: Read Full Article