Hollywood will forever be a "what have you done for me lately" type of place. When people do well, they're often cast in major films and continue to be added to them over the span of numerous years. Some people are always consistent with their work. They have become major names, thus every movie they do can get some attention behind it. Yet not all major names bring attention to good projects. They can have people in the palm of their hand and ultimately lose the people and their interest.
Take the case of Ben Affleck. He wins an Oscar and then all the sudden he cannot seem to do much of note for several years. He was in okay movies here and there, but it was rare we saw him in a successful project. Then he figures out what to do. He puts the movie Argo together, gets another Oscar and then gets cast as Batman in the DC Movie Universe. He has since seemed to never miss a beat with his projects and that is a pretty big deal.
Others never seemed to have people for long. Take Val Kilmer for instance. He does Top Gun and a few other nice movies like Tombstone and eventually played Batman as well. Yet he has never made it back to the spotlight in a massive way for a consistent period of time since the 1990's. It is a hit and miss sort of world in Hollywood. Becoming a main fixture that consistently keeps people interested can be tough, but it is possible. Meanwhile, we have some who seem to always lead a flop or possibly a project that cannot do much of note compared to what it might have done with another actor or actress.
We'll explore that in this list. We'll be going over 12 people that seem to always be a hit in Hollywood with all that they do. On the flipside, we'll be discussing the 12 people who always seem to lead flops. We hope you enjoy.
24

Go Strong: Denzel Washington
While Denzel Washington is one of the most popular actors in Hollywood, he has managed to stick out for several years for one key reason: he's impressive. Many felt that due to his connection to the African-American audience, he'd always have a fanbase in them due to his popularity regardless. However, he developed a huge following of people in several other communities. This is a key situation, as he could go from movie to movie with people enjoying what he brought to the table from all walks of life. Take the job he did in Philadelphia for example. He was not the main star in this, but the movie did so well that Washington saw more work come his way.
It was a movie surrounding an epidemic, and thus a hard-hitting sort of world to be in as an actor. He had major movies like Malcolm X and Glory where he showed chops that the black community would never forget, as well as people who hand out awards. He got an Academy Award in that duo. Then he did the movie Remember the Titans. From here, he seemed to land on everyone's radar consistently. He would then do Training Day where he won an Oscar.
From here, he kept drawing people in with movies like Man on Fire, American Gangster, The Book of Eli, Flight, and so many more. In fact, while Westerns usually don't do well in Hollywood in this era, Denzel's inclusion in Magnificent 7 ultimately helped to bring people to the theaters because producers felt he was one of the last few guaranteed draws they could rely on for this. They were right. Denzel is money and likely always will be.
23

Flops: Mark Wahlberg
There is an indication that Mark Wahlberg is a money-making actor in Hollywood, but this is sort of misinterpreted. For many years there is one thing well-known to the world. If a movie is good, it'll get attention not for the actor but for the story. So in the case of movies like Boogie Nights and Ted, Mark showed us some good material but the story is what brought us in. Ted alone was more comedic than people expected and Family Guy creator Seth McFarlane was notably behind it. Yet it seems people look at Mark and assume HE is the reason movies do well. We're about to prove this very wrong, really quick. Think of all the movies you know Mark from, go on, think it through.
The Departed? The Perfect Storm? Transformers: Age of Extinction? You notice an issue with them? They all included a few things. He either was not the main star or the biggest name in the movie. George Clooney and Leonardo DiCaprio were in those. Transformers was already a well-known franchise too. In movies like The Other Guys and both Daddy's Home movies, he worked with Will Ferrell who even co-wrote the movies. In other movies like Pain & Gain, The Fighter, and 2 Guns…he saw the same issues.
He worked with well-known Batman star Christian Bale, the biggest star in the world The Rock, and Denzel Washington. Mark is a great actor when you take pressure off of him. But there is no major proof that without a major franchise, big co-star, or known entity behind him…his movies do incredible. Movies like All The Money In The World, Deepwater Horizon, and others prove this. They all made money back, but they did not move the meter in a major way. We rank him here because not all the movies he takes part in are flops, but he's by no means a draw. Even when he's supposed to be, he does not prove it is him.
22

Go Strong: Jim Carrey
Jim Carrey is considered a master at comedy. He would get his start on television before basically destroying the entire 1990's. In this era and the early 2000's, money asked at a theater was much lower than it is today. Due to the rise in the amount per ticket, movies sell much higher today so movies make a lot more. This is why what Jim Carrey was able to do in the 90's and 2000's is, quite frankly, amazing. This is just his 90's success alone: The Mask, Dumb and Dumber, The Cable Guy, The Truman Show, Liar Liar, and both Ace Ventura movies.
He was able to do Man on the Moon in this era too, but it was not seen as much until it came out on VHS. Though the average for all the movies mentioned above for Carrey was $200 million and up. Today, that would equate to an average of near $500 million. He continued to see success in the 2000's with movies like Me, Myself, and Irene as well as How The Grinch Stole Christmas, Bruce Almighty, Fun With Dick And Jane, Dr Seuss' Horton Hears A Who, Yes Man, A Christmas Carol, and Mr. Popper's Penguins. Though he seems to drive revenue on his comedic movies, he has won Golden Globes for his performances in more dramatic roles. They simply have not seen the same blockbuster success. Yet when it comes to comedy, there are very few who drive up revenue better than Jim.
21

Flops: Clive Owen
While Clive Owen could be considered a fine actor who has been a proven success at times in his career, he is usually not a draw at the box office when you look at his career. He has shown some promise with movies like King Arthur, Sin City, Closer, and Inside Man…he had a similar problem to Mark Wahlberg. When you open up all the movies above, you'll find he was not the only big name in the movie. In fact, you could ideally say that he was one of a few stars that drove ticket sales. We cannot take away from the success of the movies, but we can take away from Owen's credit in drawing people to the theater.
When you talk about draws, you're referring to a movie that can have a lot of no-names and still see success because a certain actor is in it with those no-names. If we have to stack a movie full of stars to even get it noticed, are we claiming any of those stars are actually drawing people in or is it the full cast? Perhaps it could be that one man or woman is the draw and the rest are building through that person. From the time Inside Man was over, Clive Owen seemed to lack any true ability to make any movie he was in a good amount back. Much less, he was never able to do it as a movie's main star.
20

Go Strong: Charlize Theron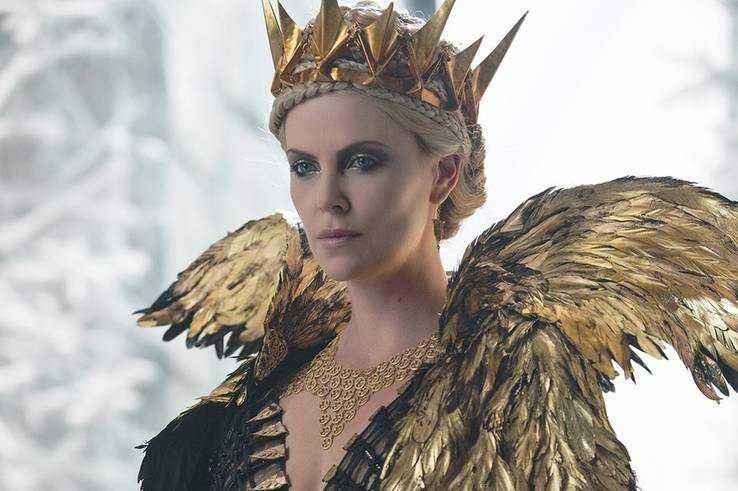 While Charlize Theron did not start out a big-time career for herself, she was able to stand out truly with movies a few years in like The Legend of Bagger Vance and The Italian Job. Then along came a small movie called Monster that she brought a ton of attention to. The beautiful Theron had to gain a lot of weight and ultimately change her look completely to pull off her role. From here she was able to get bigger parts. We'd eventually see her in movies like Battle in Seattle, Handcock, and both Snow White and The Huntsman films. She was the main star going into the first, so she was the draw at a time when the others were not as big as they are now.
Prometheus, A Million Ways To Die In The West, Mad Max: Fury Road, The Fate of The Furious, and Atomic Blonde would all involve Theron and do well. While she was not the main star or only top star in some of these, she was was a key part that helped it do well. Charlize is a proven draw with what she has pulled off the last ten years alone. Not every movie is going to drive huge revenue, but she's as good of a sure thing as you'll find regarding a woman over the age of 30 it seems. For some reason, Theron's ability to pick the right part and excel has allowed her to continue to keep our interest every year.
19

Flops: Johnny Depp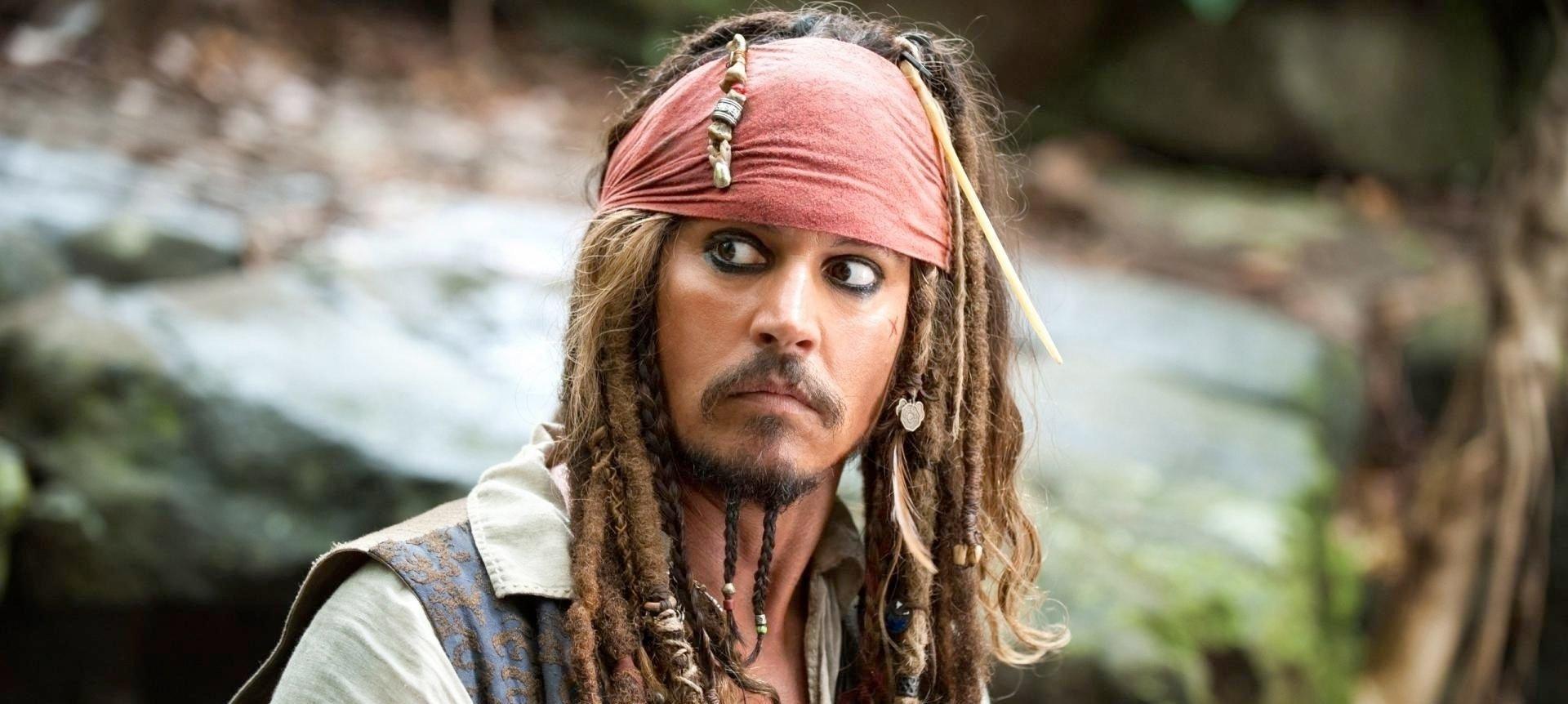 We know, we know. You're looking at this and thinking we're insane. How is Johnny Depp a flop in Hollywood? His movies do so well right?!? Actually no, they really don't. Two years in a row (2016 and 2017) Depp was seen as the least bankable star in all of Hollywood and the most overpaid. Why is this? Because unless it is a Pirates of the Carribean movie, it rarely does well with him being the main star. This is also why adding him to the Fantastic Beasts movies made no freaking sense, considering he brings nothing to it that it did not already have at a cheaper rate. Depp is a wonderful actor, so this is nothing against the man.
However, the business side is clear to understand. Playing Jack Sparrow is his best thing, otherwise, he is not making the studio as much money back as they're spending. Take the Alice in Wonderland series. He was one of several actors but likely the most well-known. The second movie did make near $300 million, but the budget was near $200 million. They did not make back double their investment…which is a Hollywood flop. Transcendence, Sweeney Todd, Public Enemies, The Tourist, and Black Mass were all relatively good to great movies.
Yet most did not make back much past their budget or didn't at all. So in terms of "sure-things," the numbers do not lie. Johnny Depp isn't bankable unless he's in a Pirates film. Which makes him pretty much a flop.
18

Go Strong: Matt Damon
Matt Damon is one of the few A-list actors who seems to always deliver with a great movie consistently. Even the great actors can put out a stinker here and there, even if it sells well. Yet Damon somehow is able to put out big movies that are worth your time to watch, at least after We Bought A Zoo. We're not counting that one, yet it still brought over $120 million in at the box office. We all know how well he has done with the Bourne and Oceans series of movies. They've all done very well in franchise form. Yet he has also been able to stand out in several other ensemble movies too. We cannot forget his work in Interstellar, Saving Private Ryan, True Grit, The Monuments Men, and The Departed within this window.
Yet he was obviously a huge asset and draw with movies like Good Will Hunting, The Talented Mr. Ripley, Invictus, Elysium, and The Martian. He has won Golden Globes and an Academy Award for his impressive work too. Damon is a must-have, even for movies that may not make the most sense for him. Take The Great Wall for example. It was not liked critically,  but Damon's star power brought in over $300 million at the box office for it. While these major movies tend to always do well with Matt, he's not 100%. Some of his recent films have not been massive hits, but if we judge an entire body of work…Damon is a bankable star people can rely upon most of the time.
Featured Today
25 Reasons Why Marvel Characters Outshine DC Characters

8 A-List Celebs Who Are Actual Sweethearts And 7 Who Are Total Divas IRL

15 Reasons Why Hollywood Probably Forgot About Sarah Michelle Gellar

17

Flops: Samuel L. Jackson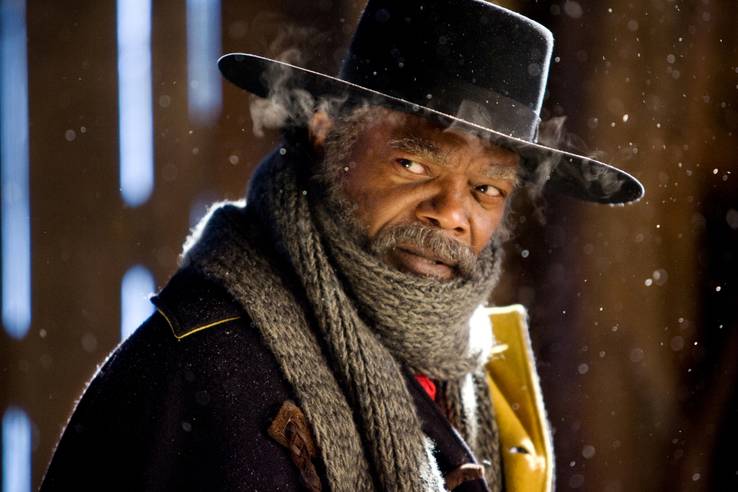 We know, we know. Just like Depp, we're certain to get criticized over this but we're focusing merely on proof of someone being bankable and a movie succeeding due to them. Back in the 80's and 90's, we could likely say that Samuel L. Jackson could be considered a bankable guy. He was a great star in Die Hard and Pulp Fiction alone and helped ultimately to give films a great black star who could bring attention to this community. He was usually cast as a strong character for the community more than not, but this was not always the case. See Jurrasic Park for more details. But when it comes to the 2000's, you won't see many Jackson-led films do well.
Shaft and Snakes on a Plane were good and made money, but after this, he was an associate act in most things. All the Marvel Cinematic Universe films he could never be credited for as the reason for their success. He was not the main star for the Star Wars films either. He was not the main star in The Legend of Tarzan, The Other Guys, Django Unchained, Kong: Skull Island, Inglorious Bastards, Kingsman: Secret Service, or the XXX movies.
He was, however, the co-star of the film The Hitman's Bodyguard. Yet his co-star was Ryan Reynolds who just came off the successful Deadpool film. The Hateful Eight also saw a starring role for Jackson, but he would be among a sea of stars and the movie still did not go over $200 million. Truly Jackson cannot be a star for a movie any longer and has to be an associate star for any movie to be a success that he takes part in. With that knowledge, the movies he did handle top guy roles in were not major successes. Jackson is famous and popular but for some reason, not bankable and an overall flop as a solo star for most of his career.
16

Go Strong: Chris Pratt
Chris Pratt was not always a blockbuster star, but it seems like when the movie industry came calling he answered confidently and made waves quick. He would truly get his start as a mostly comedic figure with the show Parks and Recreation. He would slowly lose weight and get in great shape for an opportunity at a movie role. This allowed him to seemingly fit another role for Guardians of the Galaxy where he seemed like the perfect casting choice. The movie blew people away and did very well. He would get a second movie as a result that also saw success. He would star in Jurrasic World which saw huge viewership and a second this summer will likely do the same.
He would also be the main star of The Lego Movie, which destroyed at the box office and also has a second movie that will end up doing well most likely. He'd even take on a role co-starring with Jennifer Lawrence in the movie Passengers, while not liked critically it ended up doing pretty well at the box office and in Blueray sales. He would be a co-star in Magnificent Seven with the Western genre that never does well in this era. He would see the movie still pull in better numbers than anticipated. Overall, there are very few reliable newer actors in Hollywood it seems. Yet Chris Pratt has managed to stand out incredibly well and slowly has managed to become one of the most bankable stars in Hollywood.
15

Flops: Seth Rogen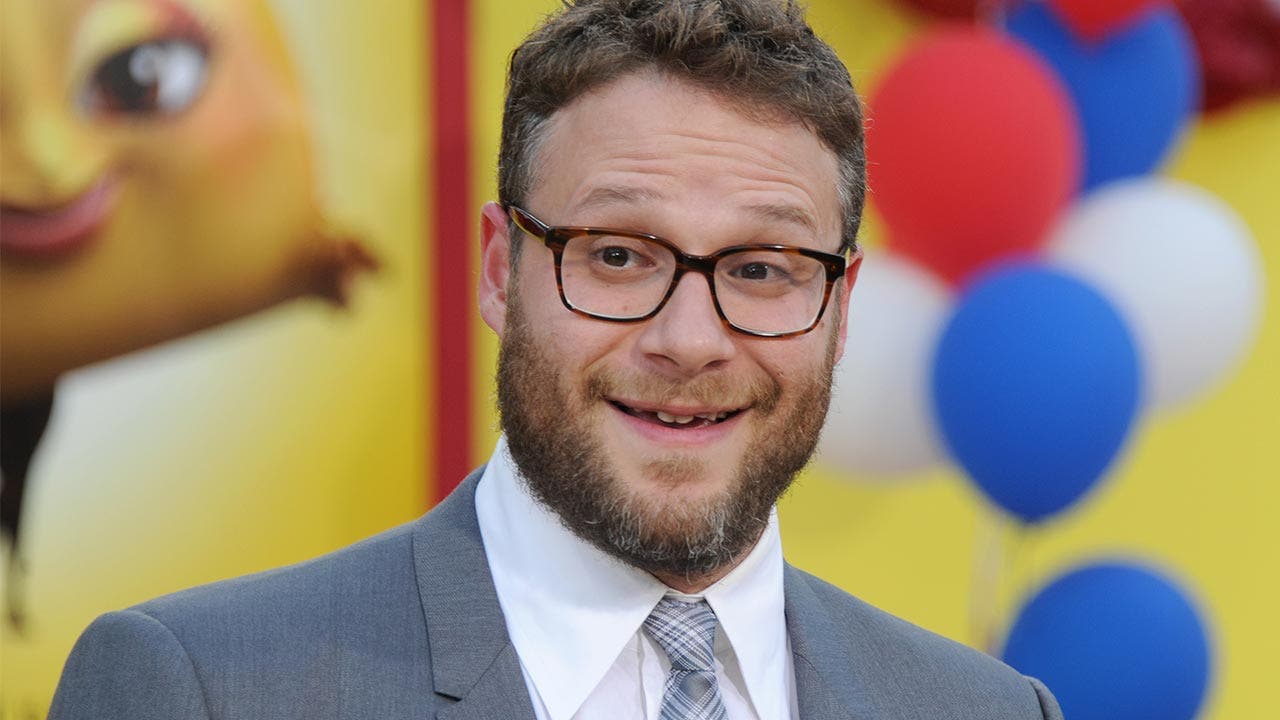 Unlike others on this list, Seth Rogen may not be appearing in movies every other month. However, Rogen does have a bit of an issue when it comes to bringing people to theaters. Though he does have some notable hits like the Knocked Up and the Neighbors movies. However, some would say Zack Efron helped a lot with the Neighbors films. The Green Hornet was mostly on him, and it did make the studio a profit back by making nearly double the budget. Yet other movies he has starred in were not completely successful or lacked success completely.
Some of this not on him. The Interview, for example, a movie that was actually pretty funny, was pulled from many theaters. This was over a threat from North Korea.
The Disaster Artist, though starring James Franco, also did not do well at the box office but did make its budget back. However, it was under $30 million in total revenue. Though Rogen appeared in Superbad, Step Brothers, 40-Year-Old Virgin, and Anchorman…he was not a top part or even a notable one at times. Pineapple Express did okay but also made less than $110 million. The movies Zack and Miri Make A Porno, Observe And Report, The Guilt Trip, The Night Before, Steve Jobs, and Fanboys barely moved the meter in revenue. He was not even the only or main star in all of them. Overall, Rogen from a bankable stand-point is by no means a major success.
14

Go Strong: Robert Downey, Jr.
At one point, Robert Downey, Jr. was considered one of the brightest young actors in Hollywood. He played Charlie Chaplin brilliantly and was nominated for an Academy Award due to his role as him in Chaplin. But issues with substances hurt his career for many years. Though he made a comeback with the movie Iron Man and helped to truly kick off the Marvel Cinematic Universe. He has been part of most of the MCU films since, even when he did not have to be. He would even do other films within this time that would allow him to be dramatic as well as comedic, which was truly impressive to see from Robert at this stage in his career.
The Sherlock Holmes films grossed over $1 billion in total. Due Date brought in over $200 million. Meanwhile, the movie Chef made over $40 million but on an $11 million budget. He would even stick out as a man who played an Australian actor, playing a black man, in the movie Tropic Thunder. He was likely the best part of this movie as he brought in nearly $200 million. He even saw an Academy Award nomination for the role, if you can believe it. With two franchises leaning on him, RDJ has never disappointed. While he will always be iconic for the portrayal of Tony Stark, he has shown brilliance as Sherlock Holmes and will likely continue having iconic roles.
RDJ is as bankable as they come. Just as Disney who they know they could not ever lose from the MCU, and he'll top the list every time.
13

Flops: Shia LaBeouf
At one point, there was a thought that Shia LaBeouf might end up becoming the top star in Hollywood without question. He was on his pace to do so as well. He had a great first hit with Holes and eventually saw huge success with the Transformers franchise and the Indiana Jones And The Kingdom Of The Crystal Skull film. Yet it seems after his last appearance in Transformers in 2011, Shia seemed to lack either the ability or interest to star in major films. Eventually, it seemed that opportunities that would have come his way just went to other people.
He did have a bit of a comeback with Fury in 2014. Yet other than Fury, Shia has not been part of a hit movie since 2011. One would assume he would have tried to capitalize on his big Fury hit and go to another big film or even television once again. Discounting Fury, out of all 12 movies he has starred in after Transformers, he has made under $100 million for the box office. This is less than an average of $10 million per film, which is ultimately a flop. Shia has shown potential to do bigger stuff, and Fury proved this. Yet he just isn't seemingly going that direction or seems to never be given an opportunity to do it. Can we really blame a studio for not wanting him though?
12

Go Strong: Will Smith
It seems Will Smith has some sort of superpower that we simply cannot understand. The man is simply money. Even when you think he'll star in a flop, he'll somehow make people interested in coming to see it anyway. One of the top actors in all of Hollywood, Smith has been a success since the 90's and only a stronger success in the 2000's it seems. We obviously know he started on Fresh Prince of Bel Air, but he'd eventually do movies during all of this. We'd see him star in Independence Day, Bad Boys, Men in Black, Enemy of the State, and Wild Wild West. The 2000's gave us a continuation of Men in Black movies, a second Bad Boys film, Hitch, Pursuit of Happyness, I Am Legend, Handcock, Seven Pounds, After Earth, Focus, Suicide Squad, and I, Robot.
Collateral Beauty, which should have done well somehow actually accomplished a successful box office. He even produced some bigger films such as The Karate Kid, Annie,  and This Means War. He even transitioned with a hit Netflix movie called Bright with a second being written to come out in a year or so. Will Smith simply cannot fail in Hollywood. When it comes to the box office, he has seen some movies do less than anticipated. Yet for some reason, Smith is usually always finding himself in a hit film critically, at the box office, or both. There is really no denying it. Will Smith is easy to make money with.
11

Flops: Nicole Kidman
While Nicole Kidman has seen success in Hollywood in a few movies, she has not proven she can bring in big revenue on her own in this era. Though Big Little Lies on television has seen a lot of awards and nice ratings, this is by no means enough to call Kidman a top star in Hollywood. To be fair before we put up statistics on Kidman, she does have an Academy Award and 5 Golden Globe wins. She is an incredible actress, but since Hollywood is a "what have you done for me lately" type of town….what has she done for the industry lately outside of TV? Let's be fair about Kidman, she has proven she can be a success and bring in viewers…if we're talking about a decade ago.
Before 2008, we saw Kidman average somewhere in the neighborhood of about $130-200 million per project. Some higher and some lower, of course. However, AFTER 2008 she averaged significantly less, all under $100 million. For an average $30-60 million per project. Even if we add in all the projects from 2000-2008 that were successes, most of them include another major star or popular name at the time. So she was not driving in the revenue alone nor was she always the female lead or lead period.
She has remained in the award-talk annually it seems, but not due to box office success and merely due to critical success…which isn't always true because a movie does well but by how much money they campaign. She was nominated for The Rabbit Hole that made less than $6 million alone.
10

Go Strong: Dwayne 'The Rock" Johnson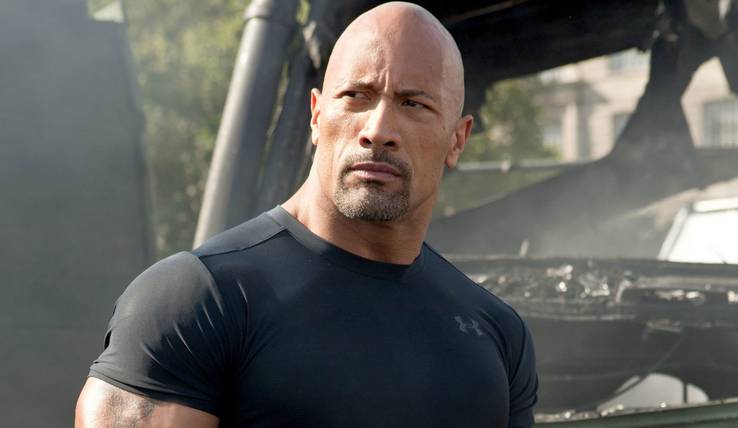 Dwayne Johnson got his start in the WWE as The Rock and quickly made himself known in Hollywood when he had a shot to be a leading man in the action genre. He made over $160 million on The Scorpion King, his first leading role. While a few action films like The Rundown and Walking Tall did not do as well, people did like them. He'd bounce back as a co-star in a number of movies like Be Cool, Gridiron Gang, and Get Smart, all of which did fine at the box office. He then tried to jump into the family genre with Tooth Fairy and The Game Plan. Yet both did very well at the box office. He then went back into action with movies like Race to Witch Mountain, G.I. Joe: Retaliation, Faster, and Snitch. All did very well at the box office.
Snitch alone was all on The Rock and came out in a February yet still pulled off nearly $60 million at the box office on a $25 million budget. From here, Johnson just destroyed box office numbers. He helped to revitalize the Fast and Furious franchise by helping them make billions since his debut in the franchise with Fast Five. A spin-off with his character (Hobbs) is also in the works.
He brought in over $330 million with Journey 2, over $240 million with Hercules, over $470 with San Andreas, over $215 million with Central Intelligence, over $640 million with Moana, and nearly $1 billion with Jumanji. Rampage has yet to finish completely at the box office and has already seen over $415 million. The Rock is literally box office gold, and very few bring in better numbers in this era than him.
9

Flops: Uma Thurman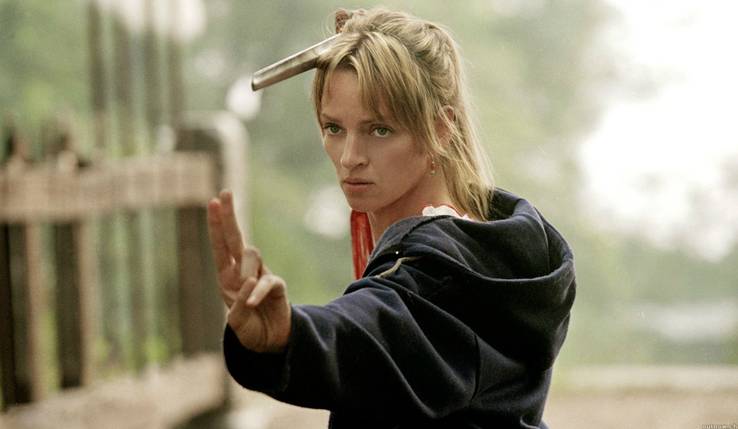 We think it is pretty easy to say that Uma Thurman is a beautiful woman and has shown some great abilities as an actress. There is just one tiny problem with Thurman. She is, well, how do we put this in the best possible way…not worth the investment. It is pretty easy to look at some of her work and assume she is, however. The Kill Bill movies were obviously a success and did well with critics often on top of making money at the box office. You'll also find this little bit of knowledge quite hilarious and sad. Uma Thurman was in both Les Miserables and The Avengers. But not THOSE versions.
No, she took on a random role in 1998 for The Avengers that ultimately didn't do well. She also came about a decade too soon with Les Mis, as her version only made around $14 million. The big version made over $440 million. So just a bit early. Uma Thurman has been a co-star or minor star in a few notable films after the Kill Bill series, but overall she has not been bankable. Studios agree, which is why she has not been the female lead in many films. Those she was the lead in ultimately flopped.
8

Go Strong: Tom Cruise
We should state up-front that Tom Cruise might likely be one of the most incredible actors in Hollywood, which is why he has been nominated for awards so often. However, he is one of the only guarantees for a movie to go over $200 million. In fact, while The Rock might be bringing in a lot of money since 2011 or so…Cruise has been bringing in guaranteed success since the early 1980's. Seriously, check these numbers out. Obviously, without inflation, he brought in an average of $250 million for the movies Risky Business, Cocktail, Top Gun, A Few Good Men, Interview with a Vampire, Rain Man, Days of Thunder, and Jerry Maguire. If we added in his other 90's hits like Mission Impossible and Eyes Wide Shut…we could adjust this to a $260 million average.
Including inflation, those same movies today would have made an average of $360-400 million on average. The entire Mission Impossible franchise has brought in over $2 billion. His Jack Reacher franchise has brought in over $400 million in total. He has also seen movies like Valkyrie, Edge of Tomorrow, Oblivion, War of the Worlds, Minority Report, Knight and Day, The Mummy, and American Made all do well. Their average was also around $280 million with some going over $400 million.
Another Mission Impossible is coming soon as well as Top Gun 2, which are both expected to do well at the box office. Overall, Cruise might very well be the only man who has brought in $200 million successes from the 1980's to the 2010's. Who else has spent over 30 years doing this?
7

Flops: Colin Farrell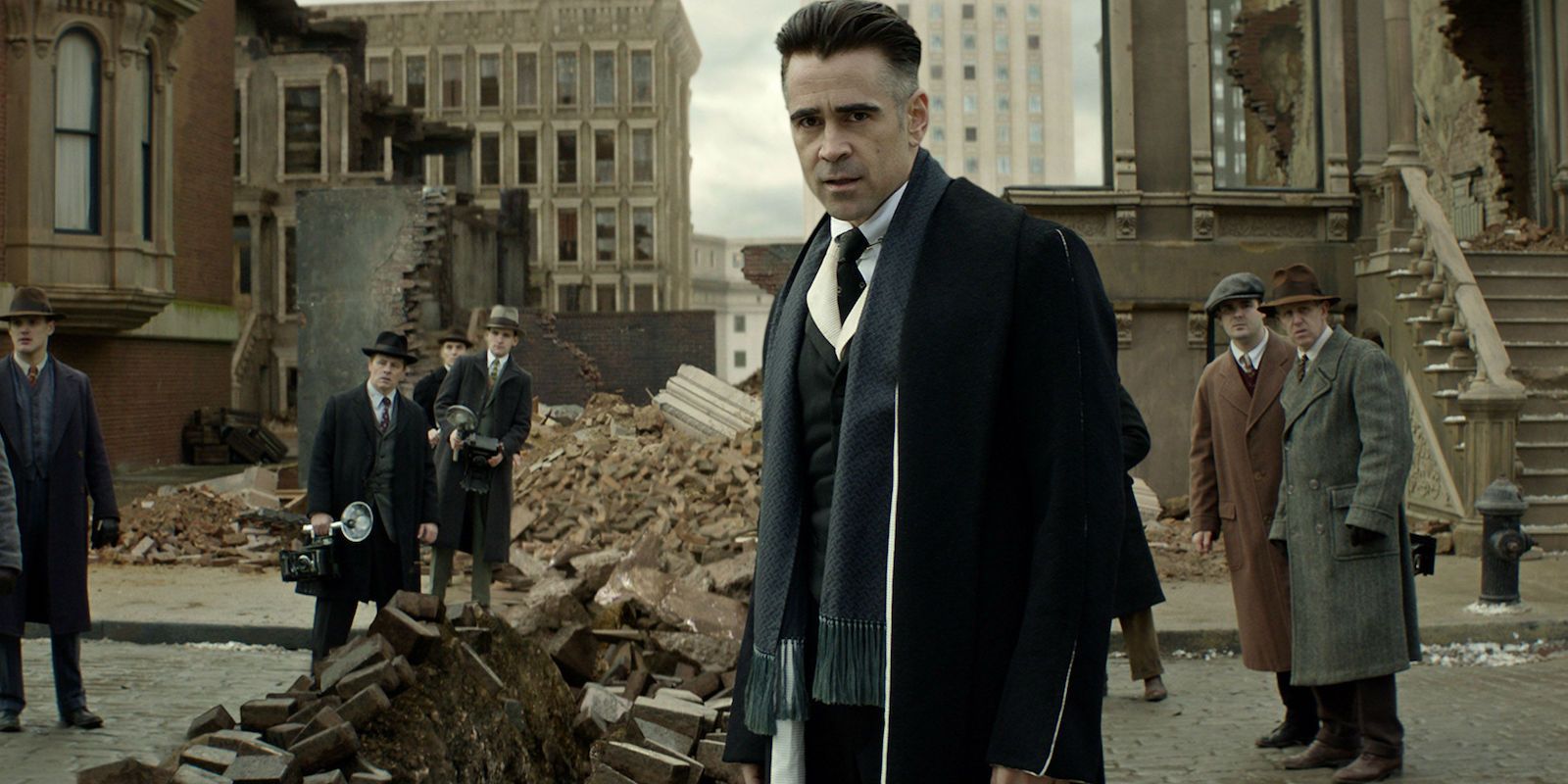 While Colin Farrell has had some nice hits, such as his great performance in Fantastic Beasts and Where To Find Them…the box office has not been kind to the Irishman. It seemed that Colin has had a lot of bad luck rather than simply bad performances or movies. Movies like Alexander, Miami Vice, Total Recall, and Roman J. Israel, Esquire should have done better at the box office due to being good films. Three went over $100 million but none made their budget back and doubled it, which is what Hollywood considers a success. Roman did not even make the budget back. He has been part of movies where success could be seen, however.
Minority Report, Horrible Bosses, Saving Mr. Banks, and Crazy Heart all did very well for what they were asked to deliver. Yet Colin was not the lead in any of those films.
We even related Minority Report to Cruise just a slide before. So it is that Colin is a bad actor or bad leading man? Truly that isn't the case as he has shown to be a great overall performer. The issue is that the stories seem to do badly or he goes up against stiff competition. Unless with an ensemble cast, it seems Colin cannot deliver. Even when we include Fantastic Beasts, this took place in the massively popular Harry Potter universe AND they found a way to write him out of the part he played to include another even more unbankable star in Johnny Depp. Simply bad luck, which is quite ironic for an Irishman.
6

Go Strong: Tom Hanks
Tom Hanks is often referred to as "America's Dad" likely due to the fact that he comes across as such a likable man. You never hear a bad word said about the guy, and it seems all he tends to do is make a great movie every time he goes to a studio. Hanks has won two Academy Awards, one for Philadelphia and the other for Forrest Gump. Both were years ago and made over $200 million each. Gump made over $600 million, which would equate to over $1 billion today. His first big hit was ironically called Big. From there, his movies always seemed to deliver. It is likely you know a good portion of them.
A League of Their Own, Turner & Hooch, Sleepless in Seattle, Apollo 13, Saving Private Ryan, You've Got Mail, The Green Mile, Cast Away, Catch Me If You Can, The Terminal, and The Polar Express were all big hits. While they went from the 80's to 2000's, inflation was not added to some. With all of this, these movies averaged around $300 million total. We have yet to include his other films like Captain Phillips, Bridge of Spies, Saving Mr. Banks, Sully, and The Post.
Oh yeah, we forgot the Toy Story and Da Vinci Code franchises and their billions. Overall, Hanks for career average, including inflation, is nearly $200 million. This includes every film form the 80's to today. Did we also mention he produced big movies too? Hanks is as valuable an asset to the world of acting as a food is to a person's survival.
5

Flops: Emilio Estevez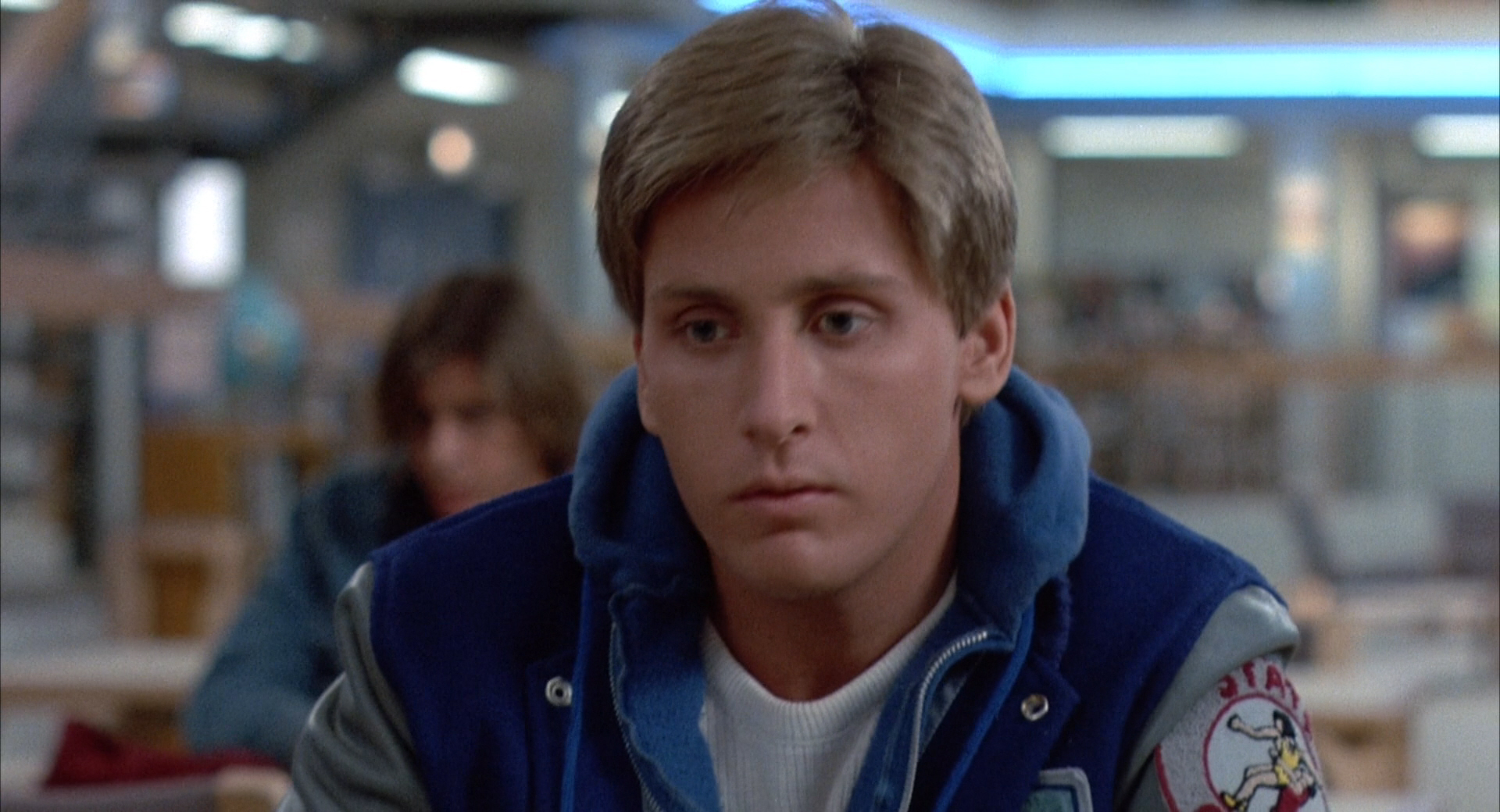 Being the son of a famous actor likely helps when you're trying to break into Hollywood. Emilio Estevez happened to be that type of guy. His father is Michael Sheen and he even has a brother named Charlie Sheen. You might know who those two are, right? Emilio has been in a number of movies that people know about. The Breakfast Club is likely his biggest hit from the 1980's that he is most known for. Though both Young Guns movies are well-known from the era too. Perhaps his biggest role happened with The Mighty Ducks movies. He happens to play Coach Gordon Bombay.
Yet we do not see much of Estevez as of late. Heck, even since the 90's we've seen him in a limited format at best. Emilio never fit as a leading man. In Breakfast Club, he showed the potential to do this but never fit "star" status like his father and brother were able to do in movies or television.
Emilio has since not been able to lead a movie to any success nor has he ever been part of one since D3. He's now writing and directing movies, none of which have done very well thus far sadly. Emilio had potential but became one of the biggest flops we've seen. He just never seemed to make it big.
4

Go Strong: Jennifer Lawrence
We don't know what it is about Jennifer Lawrence, but the woman is good in anything she takes on. We're still taking bets on her being a robot. We know she has to be something, as this type of success on a continuous basis is amazing. Especially for a female star. Lawrence is doing what no other woman other than Meryl Streep has been able to do. She has taken on role after role, with a fanbase following her every step of the way to help those movies get major revenue and/or critical praise. She truly had her first hit with Hunger Games. The overall franchise made billions. The X-Men franchise added her as Mystique and saw revenue for the movies go into the billions as well.
She would also take part in movies like American Hustle and Silver Linings Playbook, both that saw over $200 million. You may be saying, "but most of these movies were ensemble casts, other than HG what has she done?" We're glad you asked. Take Joy and Red Sparrow for two examples. Both went over $100 million and saw double the budget. She even brought attention back to true horror films, which are always seemingly terrible. Mother! was a hit, though not a massive one.
Passengers can be considered the same. Lawrence has also won a few Golden Globes and Academy Awards for her movies. She is also one of the few actresses in Hollywood that can demand $50 million per project. People will pay it because they know she is worth it. Who else under 30 can say that right now? Likely very few, if any.
3

Flops: Taylor Kitsch
Taylor Kitsch seems like a nice guy, doesn't he? The man is good looking, in great shape, and seemed to have a ton of potential. He was first truly seen as a possible bankable star with Friday Night Lights. He did well for 68 episodes of the series and the assumption was that he could transition into movies very easily, yet this was not to be. Though he did start out with John Tucker Must Die, he was not the main star and had a limited role. Next, he took on Gambit, a bit role in The Wolverine. While the movie did okay at the box office, it was hated critically by just about everyone. Though he bounced back and managed to get a big role as John Carter.
Yet this movie was universally hated and though promoted like crazy by Disney, it lost the studio millions of dollars. They spent over $300 million in the budget to add a lot of CGI and mass promotion. It made around $200 million, which was a lot less. He was then literally called "a movie killer" by many critics. Movies like Battleship, Savages, American Assassin, Covenant, and Only The Brave barely moved a meter. Some barely made back their budget while others barely doubled it. Some did not even reach it. Yet he was not the main star in any of them and had to be carried by another star.
The movie Lone Survivor also allowed him to see a huge success that was not on him. He did manage to see some success in a return to television. True Detective and The Normal Heart saw success with Taylor, so he very well could be sticking to another TV opportunity. As of now, it seems that he takes movies down more than helps them.
2

Go Strong: Leonardo DiCaprio
It seems that Leonardo DiCaprio is allergic to flops. The man simply cannot handle them, so he just avoids them at all costs. Check this man's IMDB page, go on, check it. What do you notice there? There's hit after hit after hit. He's been nominated for an Academy Award 5 times and a Golden Globe 11 times. Though he has won 1 Academy Award, he has 3 Golden Globe Awards. He picks his roles very carefully, which is why it seems like he always hits box office gold. He first hit the motherload when he took on the role of Jack in Titanic. We still think there was room on that door, you cannot tell us otherwise. The movie was the highest grossing in history before the 2000's came along with higher ticket prices and superhero films.
He would then take on major roles. Check out this list of movies in a row for Leo. Catch Me If You Can, The Departed, The Aviator, Gangs Of New York, Blood Diamond, and Body of Lies. All made over $140 million and some saw over $200 million alone. We then move on to movies like Shutter Island, Inception, The Great Gatsby, The Wolf of Wall Street, and The Revenant. The average for these films? $270 million at the box office or more. He also showed good numbers with J. Edger and Revolutionary Road.
He would even be a great addition to the movie Django Unchained and get a Golden Globe nomination as a result. Leo never fails to impress and bring major revenue in. When you bring in 6 movies in the 2000's that have grossed over $300 million with YOU as the lead…people want to consider you for other parts. Leo is also the most sought after due to his elite acting level, as very few are on his level. Money AND critical success? We'd take it.
1

Flops: Nicolas Cage
Nicolas Cage is the perfect example of the idea that quantity over quality isn't a good thing. Cage has been in a ton of movies. Wait, we're underselling this. He's been in dozens of movies. There we go. His two biggest franchise hits are The National Treasure and Ghost Rider films. Though National Treasure has grossed more. The 90's seemed to be kind to Cage, as he saw some good success with films like Face/Off, Con Air, The Rock, City of Angels, and Gone in 60 Seconds(though sorta 2000's). However, after 2001 we've seen Cage take on role after role without much of a real need to even look at the script it seems. Cage's agent must be a busy man. He averages about 3-4 films a year.
He's had some random hits like The Runner, Kickass, and World Trade Center. Yet since 2000, Cage has been in 50 movies. That was before 2018. He has 6 movies coming out this year and 5 already in post-production for 2019. He's had 9 movies do well at the box office from 2000-2017. 9 out of 50, people. Adding in the 5 this year and 5 next year(so far), Cage has seemingly forgotten that when you make a lot of movies, you're not actually focusing on making any of them good. When you only have 9 to 10 hits out of 50 movies in near 20 years, this should be a wake-up call that you're a flop.
Sources: IMBD
Source: Read Full Article