Dating can be downright exhausting, and sometimes even the most amazing relationship turns out to be, well not meant to be. Rihanna has dated her fair share of men, with some relationships being more serious than others. From athletes and actors to singers and businessmen, it seems that she doesn't necessarily have a type, but that she does like her men to be driven, ambitious and creative. And who can blame her? We certainly wouldn't mind dating a guy from any of the categories mentioned above. Sigh.
Being a successful singer, actress, and businesswoman herself, we guess it's true what they say: birds of a feather stick together. Being in the spotlight perhaps requires a partner who already knows what that life is all about (although we hope that's not always the case!).
Rihanna reportedly broke it off with her beau, Saudi businessman and billionaire Hassan Jameel after approximately one year of dating. The couple kept their relationship under wraps, and neither of them shared much of it in interviews nor social media. Perhaps that was refreshing for the pop star, after having been under massive media scrutiny in many of her previous extremely public relationships. Well, we guess we all learn from our mistakes, or at least we try to.
Now that she's single again, we've taken it upon ourselves to put together a list of fifteen men we think would be a suitable love interest for Rihanna. After all, that's what girlfriends are for, right? And perhaps she'd return the favor and send some hot, single hunks our way…
16

Leonardo DiCaprio
Leonardo DiCaprio. Not that the man needs an introduction, but hey, we'll refresh your memory. Born in 1974, the actor and film producer is slightly older than Rihanna, 30, but I think he's made it pretty clear that at least he is not afraid to date women younger than he is. DiCaprio gained recognition for his supporting role in What's Eating Gilbert Grape, but it was with Romeo + Juliet and of course, Titanic, that he became a household name across the world. And for the record, there was DEFINITELY room for two on that door! Just to get that out of the way.
DiCaprio has since starred in numerous films and has won a BAFTA, an Academy and a Golden Globe for Best Actor. He is also a prominent philanthropist and environmental activist, something we think Rihanna would appreciate as she too likes to involve herself in different causes and give back.
The pair was rumored to be dating back in 2016, but the rumors were apparently false. Allegedly Rihanna dated one of his friends, but she and DiCaprio remained friendly since then. Right. Okay. If you say so! Either way, we think they would make a hot couple, and we can totally see Rihanna and Leo on a yacht soaking up the sun together.
15

Zac Efron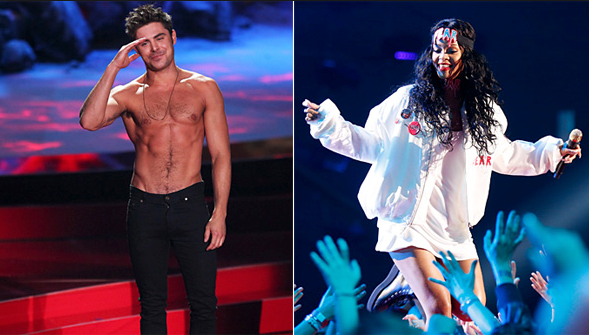 Zac Efron became Troy Bolton with tweens and teens all over the world with the Disney franchise High School Musical. During and after the success with the movies, Efron also starred in Hairspray, Seventeen Again, and New Year's Eve. In 2014 he starred in adult comedy Neighbors, which was a major commercial success and finally allowed him to show he had shed his Disney, good-guy image. Riri, were you watching?
Zac and Rihanna were actually rumored to date in 2012, on the basis of being at the same hotel… Both camps denied the rumors, and some evil tongues even said it was a publicity stunt from Efron's side to try and move away from his clean-cut, goodie-two-shoes image. Whether or not that's true, it seems like Troy, sorry Zac, eventually grew up, and has proven to, at least on screen, be a bit more rough around the edges. Just how Rihanna likes them, right?
Being born in 1987, Zac is just one year older than Rihanna. He's had two long-term relationships but is currently single, and perhaps Rihanna is his soulmate? We know she enjoys a day on the beach, and since Efron's recently starred in action comedy Baywatch, he should have those red shorts ready to go!
14

John Boyega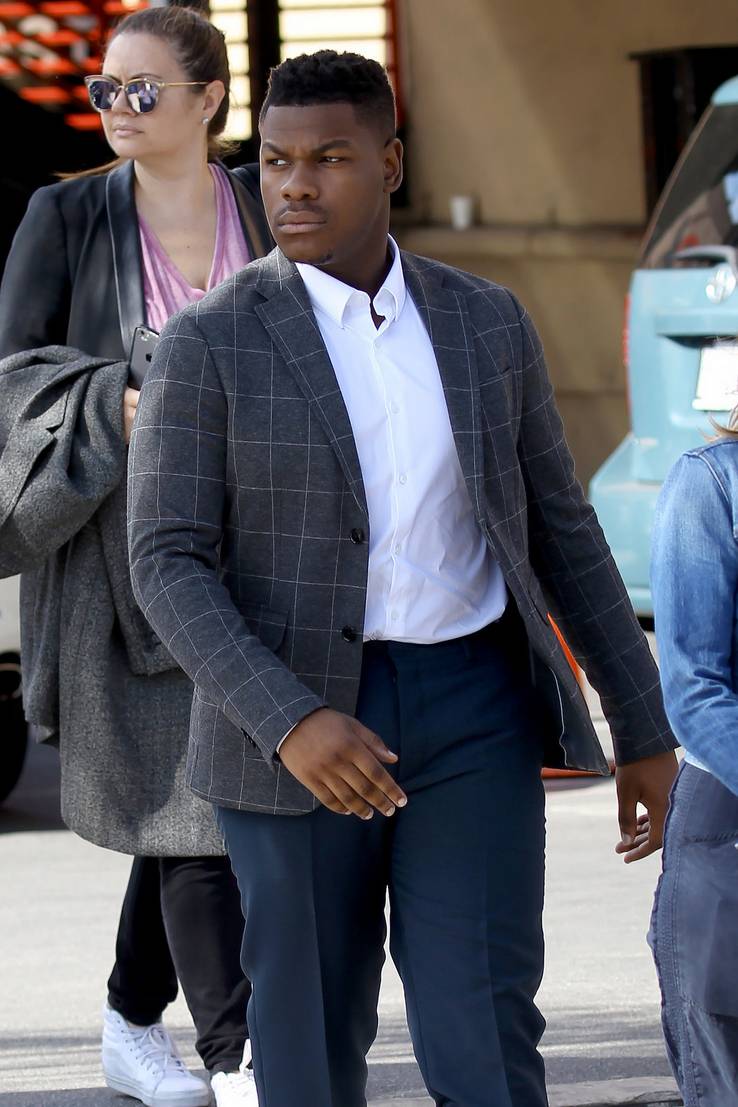 John Adedayo B. Adegboyega was born in 1992 in London, England, but is professionally known as John Boyega. He grew up and got his education in England, and he received his first national recognition there with a role in sci-fi comedy Attack the Block in 2011. Internationally, Boyega had his big break being cast as one of the lead characters in Star Wars: The Force Awakens, which was released in 2014. Boyega played a stormtrooper, and his performance, as well as the movie, was positively received by critics and the public. More recently he has also starred in Detroit, and in last year he put on his stormtrooper suit once more to repeat the role of Finn in Star Wars: The Last Jedi.
Being the son of a preacher, no, literally, his father is a Pentecostal minister and was actually hoping for his son to follow in his footsteps, John Boyega grew up in a Christian home. Rihanna also believes in God and reads her Bible, so we can imagine the two would have their faith to talk about, to begin with. Although Boyega is four years younger than the gorgeous singer, we have faith (pun intended) that they could totally click. She's dated younger guys before, and John Boyega is a catch!
13

Riz Ahmed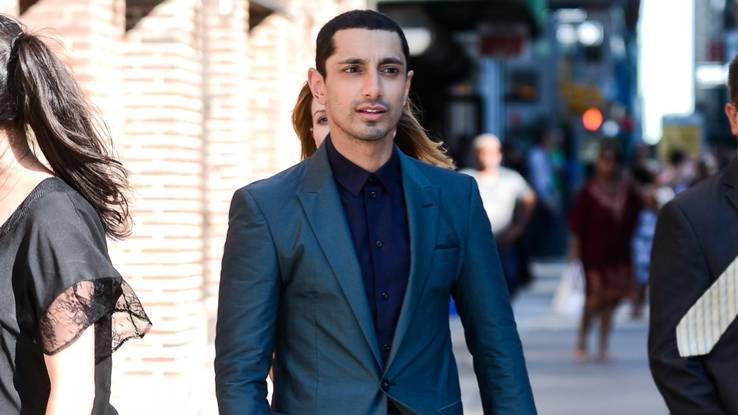 Riz Ahmed was born in 1982 and is a British Pakistani actor, rapper and activist. His film career started with a role in the independent movie The Road To Guantanamo, and after that, he appeared in a number of television projects such as Wired and Freefall. He has received three nominations for British Independent Film Awards for his role in movies Shifty, Three Lions, and Ill Manors.
Making the step to more significant feature films, you might have seen Riz Ahmed in Nightcrawler or Rogue One: A Star Wars Story from 2016. He has also ventured into major television productions like HBO's Girls, as well as The Night Of, for which he earned both a Golden Globe and Screen Actors Guild Award nominations, and won an Emmy.
One thing he does have in common with Rihanna is his music career, although not as recognized as hers, and perhaps pursued for a slightly different reason. Ahmed is part of rap duo Swet Shop Boys. With the group's political rap music, he has helped raise awareness and funds for refugee children – a true philanthropist. In 2017 he was even included on the cover of Time 100 list, where the most influential people are listed each year. Now, if Rihanna doesn't want to date Riz, we dare say there are plenty of girls who would!
12

Jake Gyllenhaal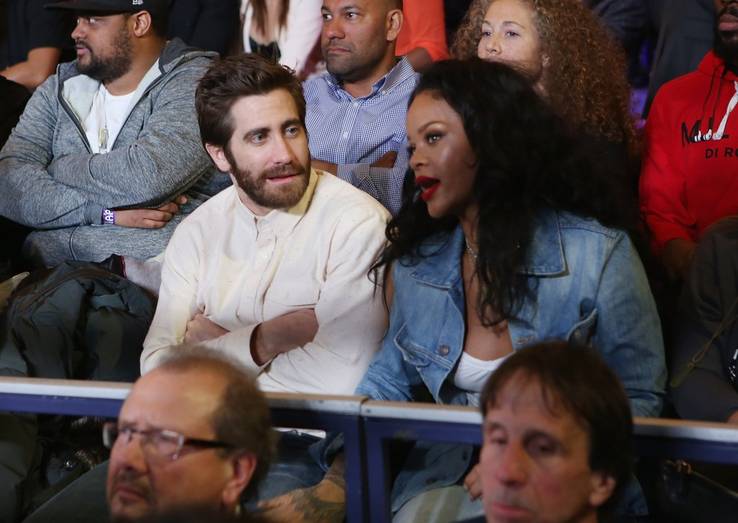 American actor Jake Gyllenhaal was born in 1980 into the Hollywood established Gyllenhaal family, with his father being a director and his mother a screenwriter. Seems difficult for him to have ended up anywhere else, and we are happy he didn't!
Starting out a child actor, Jake Gyllenhaal has been a name in the industry for a long time already. He won his first award for his role in Brokeback Mountain and has since then received tons of award nominations for his performance in other movies.
Although he grew up in a privileged home in Los Angeles, his parents made sure he gained some sense of the real world from a young age. He was required to have summer jobs, so he worked both as a busboy and as a lifeguard. We wouldn't mind being saved by Mr. Gyllenhaal, that's for sure! He was also volunteering in homeless shelters to understand and appreciate how privileged he was.
Gyllenhaal is politically active and has taken part in different actions to encourage young people to vote. He's environmentally cautious and supports various organizations regarding environmental initiatives as well as Stand Up To Cancer.
We could totally see Rihanna teaming up with this dreamboat, and what a gorgeous couple they would make!
11

Alexander Skarsgard
Swedish Viking Alexander Skarsgard was also he born into an acting family dynasty, being the son of Stellan Skarsgard (Pirates of the Caribbean) and is the oldest of seven siblings, his brothers include Bill (the creepy clown in IT), and Gustaf (Vikings). Starting his career at a young age in Sweden but found fame uncomfortable, he returned after seven years and had his major Hollywood breakthrough with the series Generation Kill and True Blood in 2008 (if you don't count his role as a model in Zoolander, but let's not). During his break at age 19, Skarsgard served for 18 months in the Swedish military, which probably helped him in preparing for his role in Generation Kill. More recently he has filmed the TV-series Big Little Lies for which he has won an Emmy and a Golden Globe – wow!
Skarsgard isn't a stranger to the music scene either, in 2009 he appeared in the music video for Lady Gaga's iconic song Paparazzi. Who knows; maybe we will see him in a Rihanna video in the near future, and a romance will blossom between the Swedish Viking and the Barbadian Bae. We don't know about you, but we would definitely approve!
10

Trevante Rhodes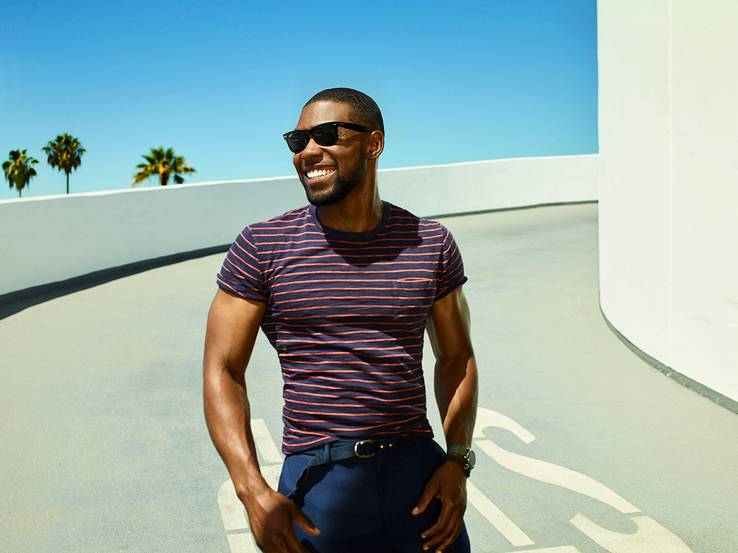 American actor Trevante Rhodes was born on February 10th, 1990 in Ponchatoula, Louisiana, and later moved to Little Elm, Texas. The handsome hunk is pretty new to the Hollywood scene. Trevante had his major breakthrough in 2017 with the Academy Award-winning movie Moonlight. We told you he is a newbie! Prior to this, he was in kindergarten, ok, sorry, he's not that young! Prior to his quick rise to fame, he was a pretty successful track and field sprinter, gaining a scholarship for the University of Texas at Austin. Competing in the 2009 Pan American Junior Athletics Championships, he helped win gold for the USA. Multitalented and did we say oh, so handsome.
Having such a young career he has a few jobs lined up for him in 2018 such as 12 Strong and The Predator, and we are excited to see where the places he'll go. There is no doubt in our minds that this Southern gentleman could be a perfect fit for Queen Rihanna, they would really make a gorgeous couple! Speaking about his role in Moonlight, Rhodes said "My mother has always emphasized loving everybody and everything for what it is and who they are." We think his and Rihanna's philosophies in life go hand in hand.
Featured Today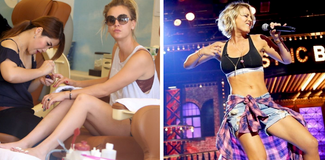 20 Reasons Big Bang Fans Are Over Kaley Cuoco

25 Reasons Why Marvel Characters Outshine DC Characters

8 A-List Celebs Who Are Actual Sweethearts And 7 Who Are Total Divas IRL

9
8

O'Shea Jackson Jr.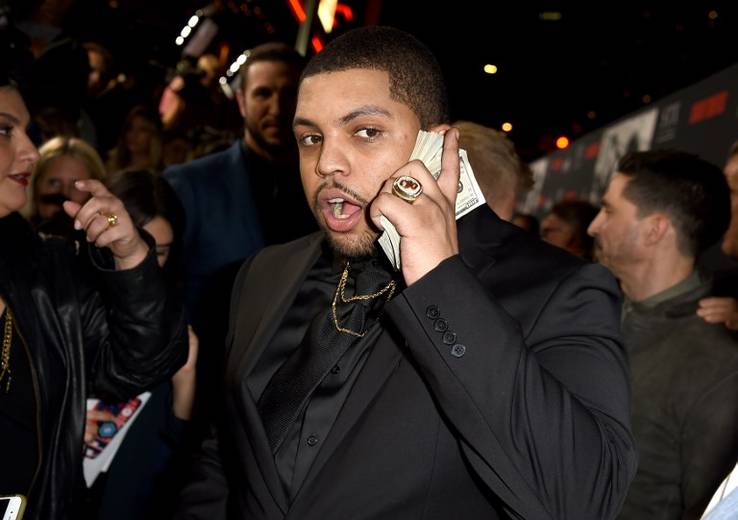 Born February 24th, 1991 O'Shea is the oldest sibling of five. The siblings are born and raised in Los Angeles, California and are the children of famous rapper Ice Cube. O'Shea is most famous for portraying his own father in the 2015 movie Straight Outta Compton, which was his first acting gig. Even though he had to audition for the role he was definitely cast for his identically looks to his father, saying that he "was born to play the part". Well…
Prior to his acting gig, he was featured on his father's album I am the West and released a successful mixtape in 2012 under the stage name OMG. Jackson has continued in the music industry and most recently was featured in both Pia Mia's music video and one of Twenty88. The acting career seems to be his true calling though, having played in Ingrid Goes West, where he was approved by critics. In 2018 he co-starred with 50 Cent and Gerard Butler in the movie Den of Thieves.
A collaboration with Rihanna could be in the making; we don't know. But if music and creativity is in the air, or if they'd meet on set, sparks just might fly. Both being in the middle of the Hollywood world, it's safe to say that they could cross paths.
7

Channing Tatum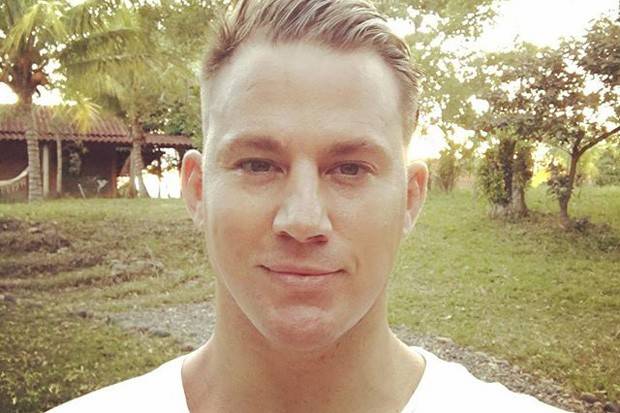 Channing Tatum is a man that doesn't need further introduction. The model turned actor just recently got back on the market after splitting with wife Jenna Dewan. Born in 1980 in Alabama, as a kid, Tatum was into sports and practiced wuzuquan kung fu. Wow! Battling both ADD and dyslexia, his focus trailed off to girls, and well… how the tables have turned. Dropping out of college after gaining a football scholarship, he took odd jobs as a waiter and even did some exotic dancing. After that, he moved to Miami and was discovered by a modelling scout. His dancing experience in turn later gave him inspiration for his character in the AMAZING and drool-worthy movie Magic Mike.
His modelling career includes doing work for big brands such as Pepsi, Emporio Armani and Dolce & Gabbana and he was later signed with Ford Models. In 2001 he was picked as one of Tear Sheet magazine's 50 Most Beautiful Faces, and well, we think that position is still something he can claim.
His movies include She's the Man, 21 (and 22) Jump Street, and that beautiful motion picture Magic Mike, have we already mention that? We think that this newly single handsome stud needs an introduction to Rihanna. ASAP.
6

Danny Amendola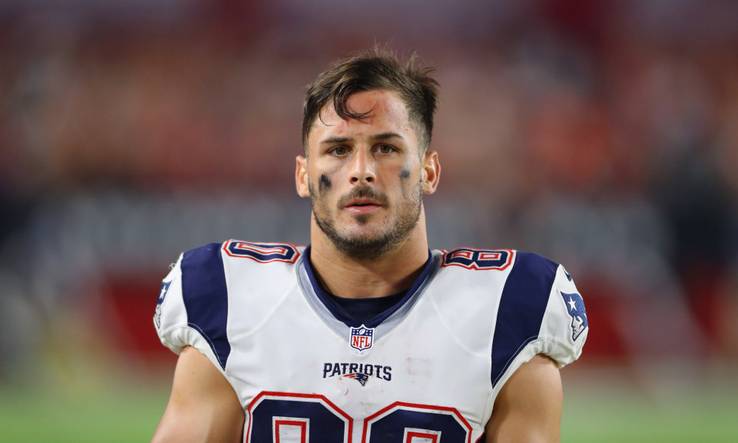 Danny Amendola, born in 1985, is an NFL superstar, having helped the New England Patriots win Super Bowls XLIX and LI his departure to rival team Miami Dolphins wasn't as smooth as his performance on the field. Having lost the Super Bowl LII with his former team and having experienced issues with his salary, he started to question his coach and wanted to make a change. You do you, boo!
Born and raised in Texas with his brother Matt who also played college football, the talent runs in the family that's for sure. Amendola went to college at Texas Tech where he had an amazing career in college football. He continued afterwards in NFL signing with the Dallas Cowboys, the Eagles and played for the St. Louis Rams between 2009-2012 before his extended stay with the New England Patriots. He has stated that Boston will always be home for him and he has strong ties to the city and his former teammates.
His love life has been written about since he was dating famous model Olivia Culpo, though the relationship didn't work out since they both had busy schedules. We'd think a new high profile relationship with Rihanna wouldn't be out of the cards.
5

Elon Musk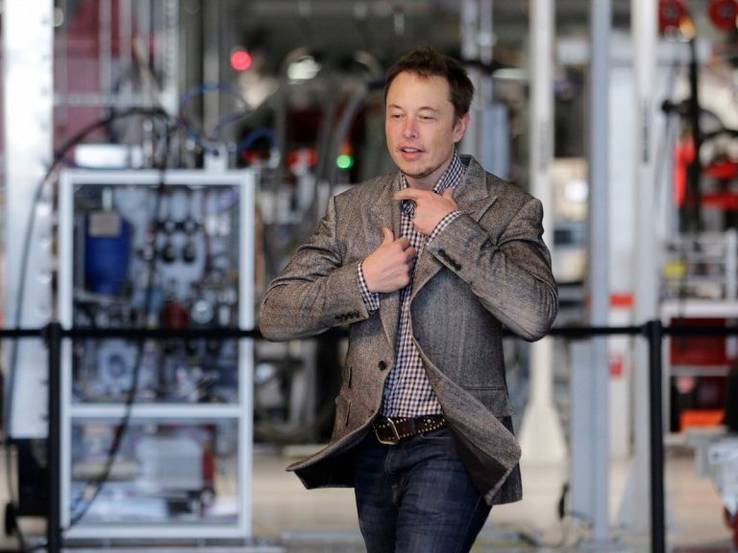 Visionaire, business magnate, investor, billionaire and engineer – Elon Musk is a man that comes with many titles. This self-made businessman was born in 1971 in Pretoria, South Africa. Given the gift of intelligence, he taught himself programming computers at the age of twelve, went on his own to study at the university in Canada at only seventeen and transferred to the US two years later. In 1999 he founded a company that would become PayPal in 2000, which was sold to Amazon two years later. The same year Musk founded SpaceX and co-founded Tesla. He has been listed on very influential lists like the World's Most Powerful People, and by Forbes as the 53rd-richest person in the world. Are you impressed yet?
The list is long when it comes to this man's accomplishments. His vision and goals for his companies SpaceX, Tesla, and SolarCity revolve around the concept that he has to change the world and humanity by reducing global warming. We told you, a visionary.
His personal life has had its ups and downs with two failed marriages, but he has been blessed with a bunch of kids and well. Wouldn't Rihanna be the coolest step-mom ever? With her style and coolness, we could picture these two getting on perfectly.
4

Crown Prince Hamdan of Dubai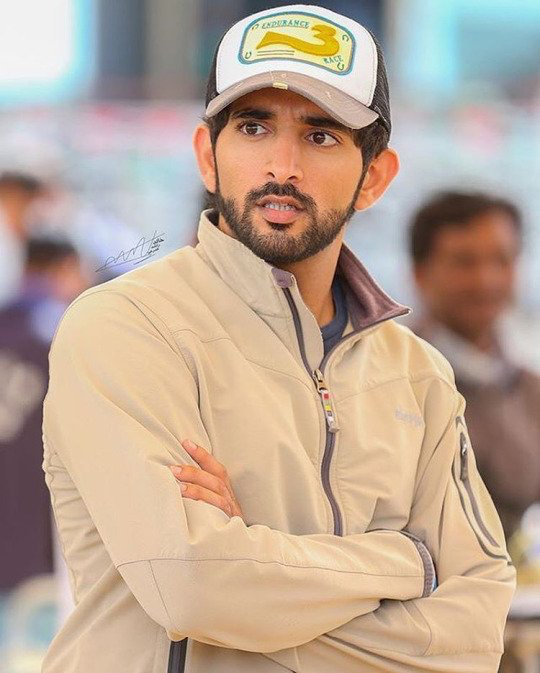 Royalty for Rihanna doesn't sound too far off, does it? Crown Prince Hamdan of Dubai or more known as Fazza, which is the name he publishes poetry under – you know when he's not busy royaling – was born on the 14th of November 1982 in the Zabeel Palace in Dubai. He's the real deal, y'all. His father is the Ruler of Dubai and Hamdan is one of 23 siblings! After finishing his studies in Dubai he continued his education in the UK graduating from the very prestigious Sandhurst and later London School of Economics.
According to the Crown Prince's own Instagram, where he has over 6 million followers, he is a thrill-seeking, adventurous, kind and forward thinking man. He climbs to the literal top of skyscrapers in Dubai, which includes the Burj Khalifa, skydives and yes the list goes on. His Instagram also gives a small glimpse of his lavish billionaire lifestyle. The Crown Prince is chairman of the Dubai Executive Council, sits on the councils of the Dubai Sports and Dubai Autism Centre, and he is the founder of the Hamdan International Photography Award. Obviously, Hamdan takes his royal duties very seriously – as he should.
An avid sportsman, an adventurer, a philanthropist, an accomplished poet and a real-life prince, now that sounds like a suitable partner for Rihanna.
3

Nick Young or Swaggy P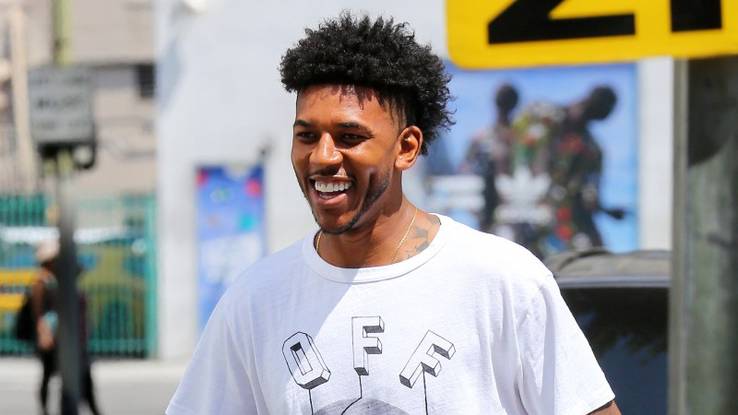 American basketball player Nick Young, going by the nickname Swaggy P, is most notably famous for dating Iggy Azalea and being dumped (she broke off their engagement) after finding out his ex was expecting their second child. Ouch. Being a father of two, we really hope he changed his ways.
Though one could say that with winning the NBA championship with the Warriors in 2018, his career is what defines him now (sort of). The basketball star formerly played for the University of Southern California from 2004 to 2007 before embarking on his NBA career in 2007. Where the nickname comes from and stands for? That's something Young says 'God told him in a dream', and that he is contemplating writing a book about what the "P" stands for. Alrighty….
The Reseda, California native was born June 1 in 1985 had a rough start in life. His brother was killed when Nick was only five years old, a gang-related incident. This incident naturally lays close to his heart, and the NBA star has involved himself in charities and humanitarian work. He's founded the Nick Young Foundation to both fight gang violence and support victims by helping them with psychiatric services. He is also planning on offering basketball coaching to underprivileged children
With the heart, ego and attitude that comes with it, we are sure that the basketball star and Rihanna could be a match made in heaven. With their sass and self-assurance, they would be a force to be reckoned with and dominate everything.
2

Mena Massoud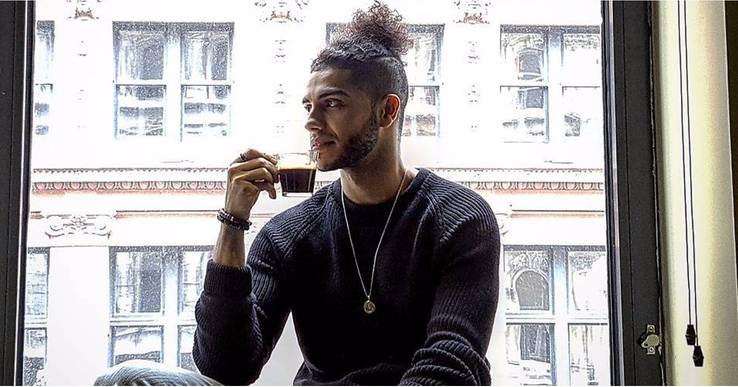 Newbie Mena Massoud was born on September 17th, 1991 in Cairo, Egypt and is the new rising star in Hollywood having the lead in the upcoming musical film Aladdin. He won over 2000 other actors who auditioned for the highly anticipated Disney re-make. He has also played a part in the Amazon TV series Jack Ryan.
Massoud moved to Canada at a young age and grew up in Ontario. He stays in touch with his Canadian roots and spends his time in both Toronto and Los Angeles. He has over 40,000 followers on Instagram where he posts updates about his work, life, fitness (um, yes please) and fierce fashion style. This guy has got some game! He is a vegan, a Virgo and totally gorgeous.
The actor is not only drop-dead handsome; he has proven to have brains too! He enrolled at the University of Toronto to study neuroscience but decided that acting was his calling and his lifelong dream. So he dropped out and began his studies in Theatre and Acting at Ryerson University. Wow!
We think Mena and Rihanna would make gorgeous babies, ok let's not jump straight ahead, but don't you agree they would be a dreamy couple?
1

Ray Fisher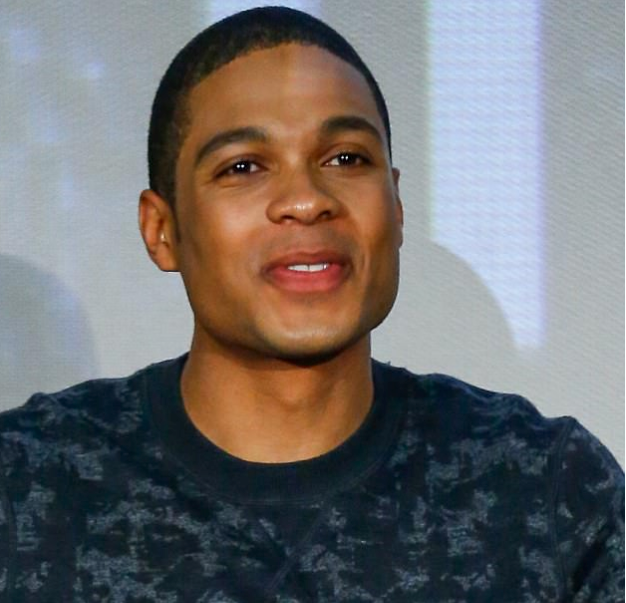 Ray Fisher is an American actor, born in 1987. He was raised in New Jersey, and it was at school he was first encouraged to pursue acting and singing in school plays, musicals and the school choir. After high school, Fisher moved to New York to study performing arts at the American Musical and Dramatic Academy.
After being cast in a number of stage plays off-broadway, Fisher made his feature film debut with a cameo in the 2016 superhero film Batman v Superman: Dawn of Justice as the superhero Victor Stone / Cyborg. He repeated the role the year after, in Justice League, and he has also been confirmed to appear again in the movie's sequel. The future seems overall to be looking good for Ray. He's got several movies in the pipeline, such as Flashpoint and his own solo film, Cyborg.
Fisher has said about his rise to fame that "I'm a long-game player and didn't see any of this happening until at least my 40's. It's a huge honor, but a bit of pressure comes along with it. My mind is just boggled right now". Oh, bless. We love a humble man, and we are sure Rihanna would love this 'asthmatic goofball from Jersey' (his words, not ours!) too.
References: britannica.ca, thestar.com, venturesafrica.com, time.com, theguardian.com, telegraph.co.uk, gq.com, texassports.com, dmagazine.com, sfgate.com, thefamouspeople.com, eonline.com, screenrant.com, vibe.com, biography.com, patriotswire.usatoday.com, espn.com, nordic.businessinsider.com
Source: Read Full Article