Looking back, it is truly surreal to look at the number of viewers Friends brought in on a weekly basis. In this day and age, such numbers would likely never be duplicated and that's especially true for a television series. The finale of Friends was one of the most watched TV episodes of all-time. The episode, "The Last One" drew in more than 65 million viewers. It ranks as number six of all-time. Only Mash, Roots, Cheers, The Fugitive and Seinfeld are ahead.
The legacy of the show lives on to this day. The cast can live off of reruns alone, which you can find on various networks. Friends also has a deal with Netflix and not surprisingly, it remains one of the most sought-after shows on the application.
With all of that fame, it's normal for fans to crave updates on some of their favorite characters. During the ten seasons, we saw lots of cameos from various actors and actresses. In this article, we draw the line between those who aged gracefully and those who looked better during the series. We feature some of the main characters on the series along with some who only briefly appeared. Enjoy the article folks and like always, be sure to share it with a friend. Let's get started!
16

Aged Gracefully – Leah Remini

Thought I would send out a smile to you all on a Wednesday. I know it's called Hump Day, but that means something else to me and not appropriate for this time of day 😉

A post shared by Leah Remini (@leahremini) on

Die-hard Friends fans remember Leah's brief cameo on the show during season one. She appeared in, "The One with the Birth", playing the role of a pregnant woman that Joey was taking care of. We can all safely say that she's aged gracefully since then. At the age of 47, not only is she still a popular name but she continues to be an ageless wonder.

A little known fact: Leah came extremely close to landing a permanent spot on the show. She auditioned for the role of Monica and she was cut the final day. Leah just knew the show was going to be a huge success so the rejection stung that much more. She recalls the situation during an interview with People;

"The One with the Birth" was bittersweet – because she actually had come very close to becoming an actual "Friend." "I had auditioned for the role of Monica," she said. "As an actress you go on each audition thinking 'this could change my life. I could get my car out of repo, or get a nice apartment that's not backed up to a bar in Hollywood,' so everything rides on those moments."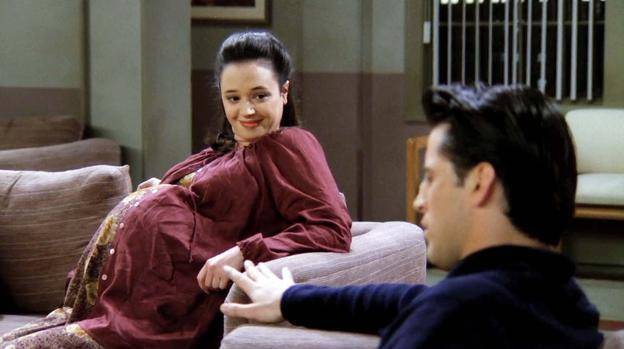 Although she didn't land the role of Monica, Remini landed a gig on the hit series, The King of Queens shortly after.
15

Better During The Show – Jon Favreau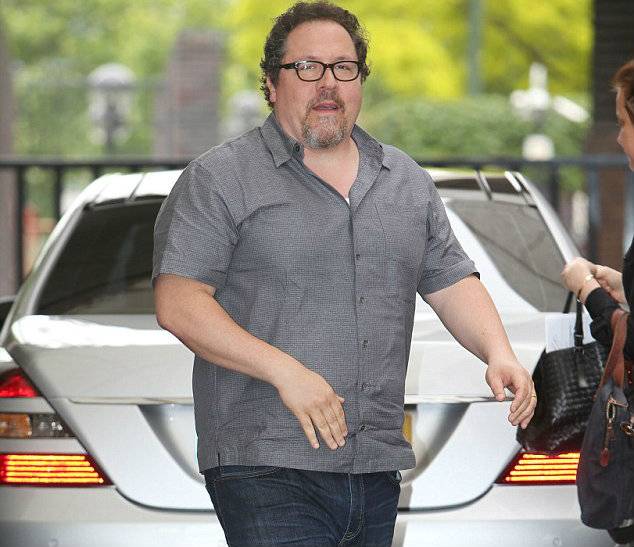 He might not have aged as gracefully as some of the other characters, however we cannot deny Favreau's success since his Friends cameo as Pete, the billionaire. He took part in several films, however his Directing accolades might be even more impressive with the likes of Jungle Book 2 and Iron Man 3 taking place under his watch. He was also the Executive Producer on the Avengers films; not too shabby, wouldn't you say?
He appeared in six episodes of Friends during the third season. His character was generally well-received by most; he played the love interest of Monica briefly. His run on the show ended suddenly with no real resolution to his character. Pursuing a UFC career, the relationship ended and so did the character. Believe it or not, even Favreau felt disappointed over the way his character got written off the show;
"Pete Becker was a man of tremendous focus and conviction. He set his heart to being the Ultimate Fighting Champion and I have no doubt that he gave it his all. I'm only sorry that that chapter was never closed by the Friends writers because I'll always have to live with the uncertainty of what his fate held."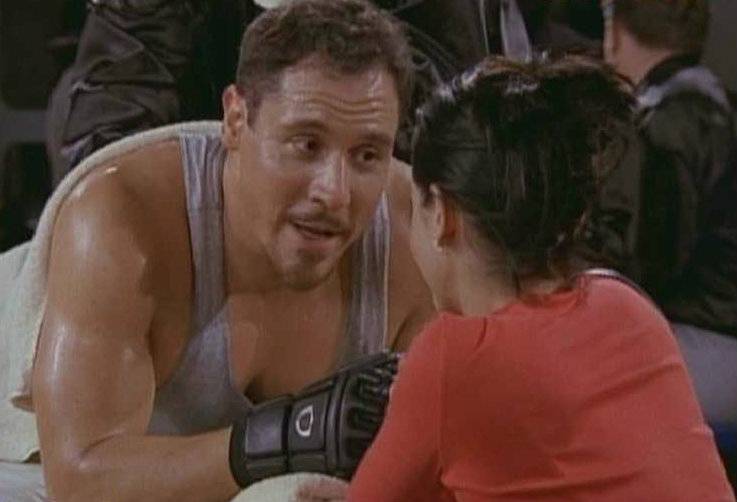 14

Aged Gracefully – Ellen Pompeo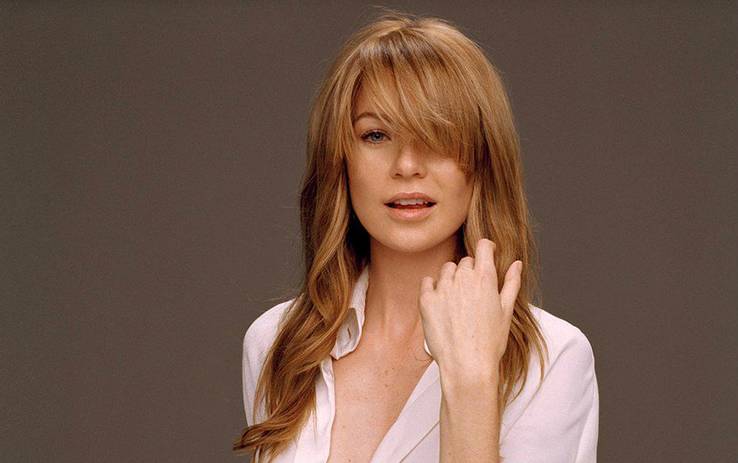 Friends had so many noteworthy cameos that it is easy to forget that someone like Ellen Pompeo briefly appeared on the show. In the season 10 episode, "The One Where The Str*pper Cries", Ellen played the love interest of both Ross and Chandler. Her character went by the name of Missy Goldberg. It was truly hilarious to see Ellen in some throwback attire alongside her fellow castmates. It was a flashback type of episode as Ross and Chandler attended their graduation while thinking about their past love triangle.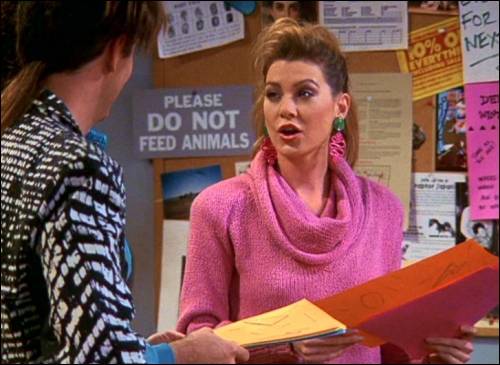 Clearly Pompeo has gone on to bigger and better things since the minor role. Along with various films, Pompeo is a mainstay on the hit series Grey's Anatomy. Like Friends, the show has been on for a number of seasons, 14 to be exact. Throughout the show, it is clear that Ellen has aged gracefully, to say the least. She was recently asked by US Weekly when she sees the show finally coming to an end;
"We're getting there. Shonda and I will make that decision together," she told Us Weekly. "I think that one of the biggest lessons that this show has taught me and being on this show for so long has taught me, is that relationships do change. And they do grow. They take work. Like any marriage, friendship. You gotta put in the work. You have to accept other people's flaws, and accept your own flaws and try to change and be a better person. But I think everything is worth the time and effort. And things get better."
13

Better During The Show – Charlie Sheen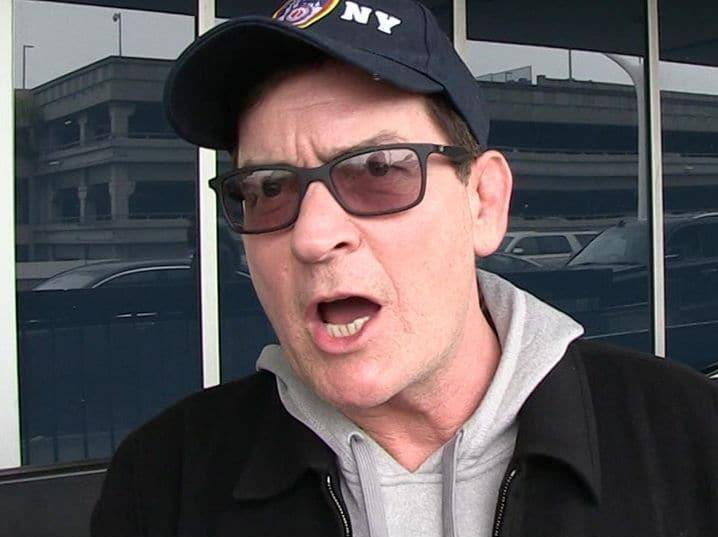 During season 2 of Friends, Charlie Sheen appeared as a past love interest of Phoebe, who went by the name Ryan. His cameo was a noteworthy one during the episode titled, "The One With The Chicken Pox". Looking back, Sheen looks absolutely unrecognizable with his Navy ensemble. Most would agree he looked like a model during the episode, however sadly, the same cannot be said about his current self. At the age of 52, Sheen hasn't aged gracefully. He made his name be known on the popular show Two and a Half Men, though once he was kicked off the show things really started to go downhill for the (once popular) sitcom star.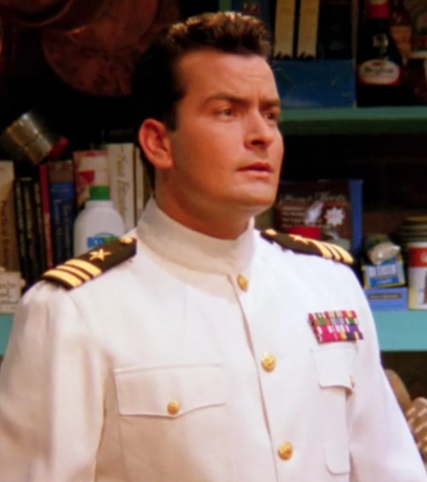 These days, most of the world knows who Sheen is and that he is recovering from a very difficult time in his life. He opened up about the ordeal during an interview with ABC News, and mentioned how grateful he was to have been able to battle the struggle;
"I'm so grateful for what was available when it happened," Sheen said, "and even more grateful for what's available right now, when I'm, I'm in the middle of it, you know?"
It appears as though Sheen might have gotten himself into some more hot water as of late, but we wish nothing but the best for the actor and father of five children.
12

Aged Gracefully – Denise Richards

Good morning!! #bts hair & make up: @lexikleyla wardrobe: pj's 📸: us on a timer! Getting fancy😊

A post shared by Denise Richards (@deniserichards) on

Her Friends appearance happens to be one of the more memorable cameos, although some would say that she should have taken part in a few more episodes. During season 7, Richards appeared in, "The One With Ross and Monica's Cousin". Taking on the role of Cassie Geller, Friends pushed the envelope in this episode teasing a romantic relationship between Denise and her cousin Ross. Ultimately, it didn't end too well for poor Ross as Denise left his home once he tried to make a move. What was most noticeable about the appearance was her hair wave; it even got the attention of Phoebe during the final scene of the episode.

Like lots of others, Richards went on to do lots of television and movie appearances after the cameo. Nowadays, she's still in the headlines and that's in large part due to her looks.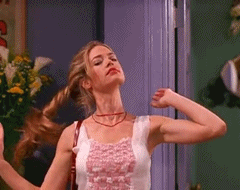 At the age of 47 she has hardly aged since her cameo on the show which is quite baffling given how long ago that was.
And oh, she also had three kids since then. Talk about a super mom, huh? Fans of the show would have liked to see a couple of extra episodes with Ross and Monica's cousin, though it was just a simple one-and-done-type of ordeal.
11

Better During The Show – James Michael Tyler (Yes, That's Gunther)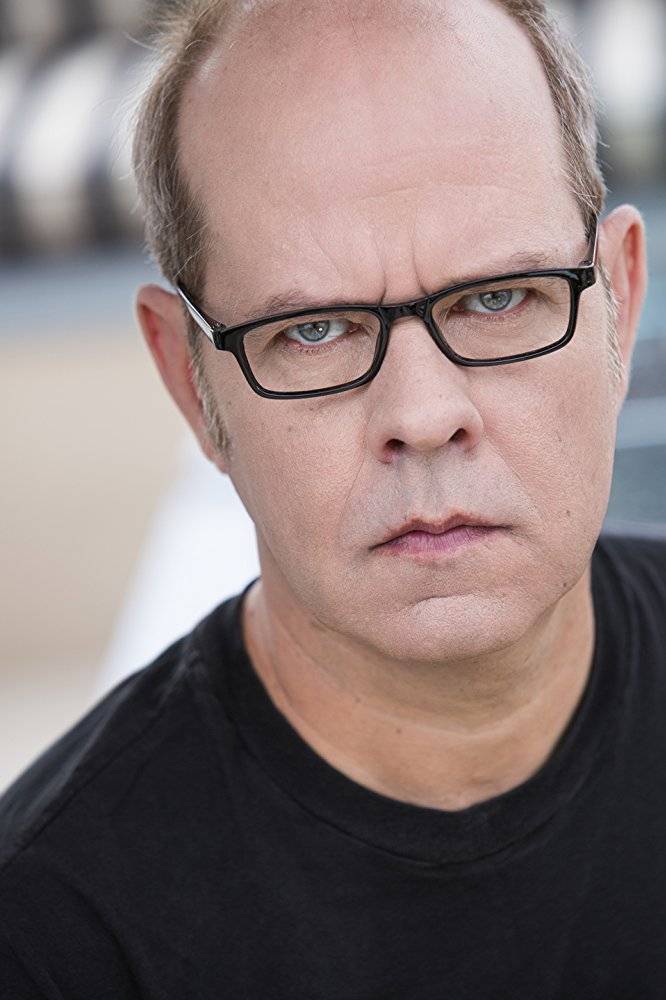 Looking back at Friends, one of the more popular characters had to have been Gunther. He was hilarious on the show whether it was knocking Ross at every chance, or his love for Rachel. Generally, the character was well-received by most fans. Interestingly enough, Gunter revealed an interesting piece of information about his character. According to Tyler, Gunther might have been confused with who he really was;
"That's always been a theory [that he's not straight]' the star told us over coffee at this year's IPW in Orlando. 'Maybe Gunther was a late bloomer as far as that goes!' He continued: 'That would be fine with me, but honestly I think Gunther was just inexperienced. No experience whatsoever in any manner with relationships – there was something in Gunther that kept him from being himself. It was something the writers never really touched on – they left it open-ended. Which I think was was purposeful. It made it work, it didn't pigeonhole him.'"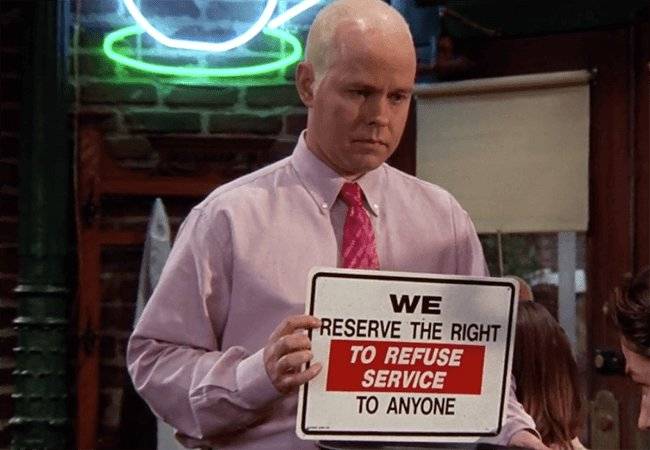 Now 56, it is clear that his better days are behind him. Following the show, he took on some minor film roles here and there. However, it is clear that he'll always be remembered for his spot on the hit series, which really isn't a bad thing.
10

Aged Gracefully – Eddie Cahill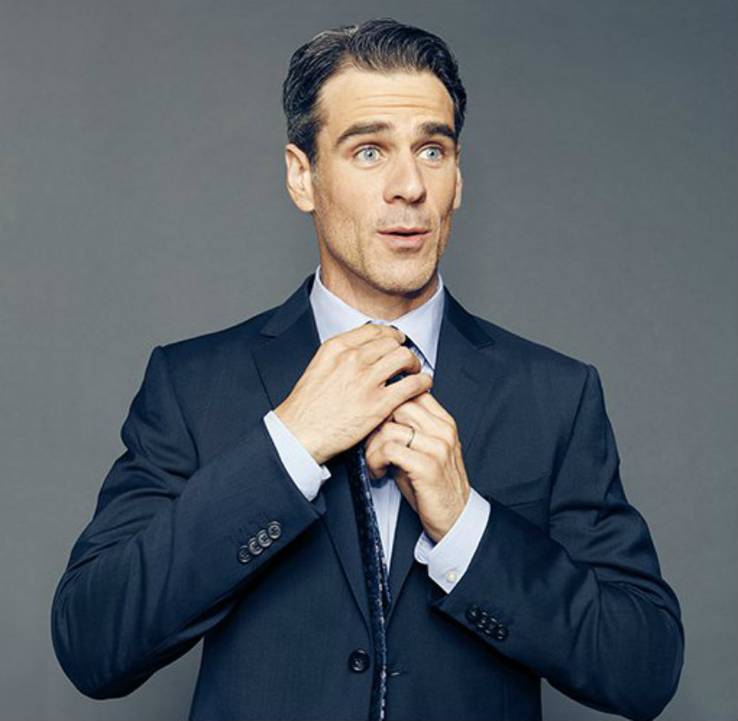 Fans of Friends are shocked to see the way Tag has aged over the years since the show ended. At the age of 40, these days, you can argue that he's aged in the most graceful manner (out of anyone on the show). Clearly, he still has THE looks.
He was cast at the age of 22, if you can believe it. Just imagine being asked to play in the popular sitcom at that age; not to mention you're playing the love interest of one of the most popular actresses in the world, Jennifer Aniston. It's a time in his career he'll never forget and as a matter of fact, he stated during an interview with Media Village that he still gets asked about the 'Tag' character a lot to this day;
"I couldn't give you a number but it comes up quite a bit and came up recently, the reach of that show is remarkable to me and it gives me hope because it was 16 years ago. I was 22 years old. Every time someone says, "You were on Friends," I think, 'I've still got it!'"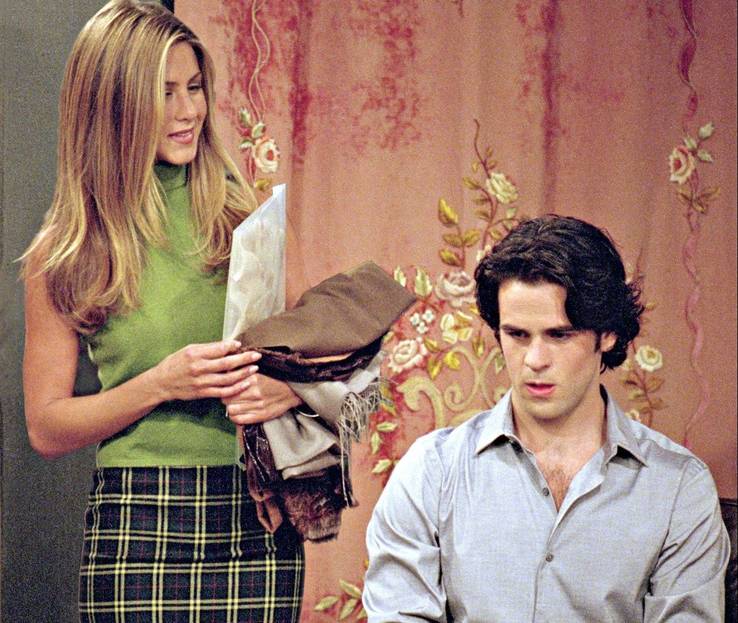 He also recalls Jennifer Aniston being a joy to work with;
"She really let me have a voice on the set," he recalled. "There was one moment I remember in particular; we were trying to work on a joke in rehearsal and I kind of leaned in with an idea and she said, 'Hey, Eddie has an idea and it's a pretty good one. Let's try it.' She allowed me to have a voice, which was very cool."
Featured Today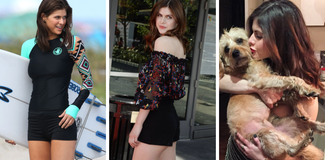 23 Photos Showing Alexandra Daddario Is Hollywood's New "It" Girl

15 Surprising Celebs Who Tried To Lock Down Scarlett Johansson (But Couldn't)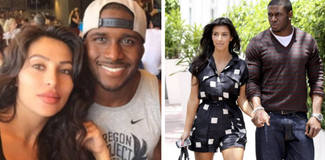 15 Kardashian-Jenner Exes That Can't Move On

9

Better During The Show – Larry Hankin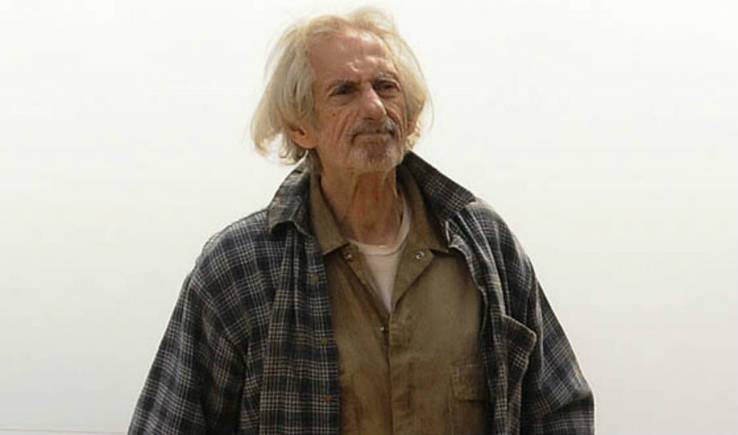 Known as Mr. Heckles, the actor is still going strong today at the age of 77. He was another popular Friends cast member during the earlier seasons. He lived in the same building as the Friends crew, living under Rachel and Monica's apartment. Some of his most memorable moments took place during the monkey episode; Heckles lures in Marcel, Ross' monkey, by buying a box of bananas. His final appearance was also memorable when he was poking his stick at the ceiling, only to pass away. It was an emotional episode with Chandler drawing comparisons to Heckles. The was the last we would see of him.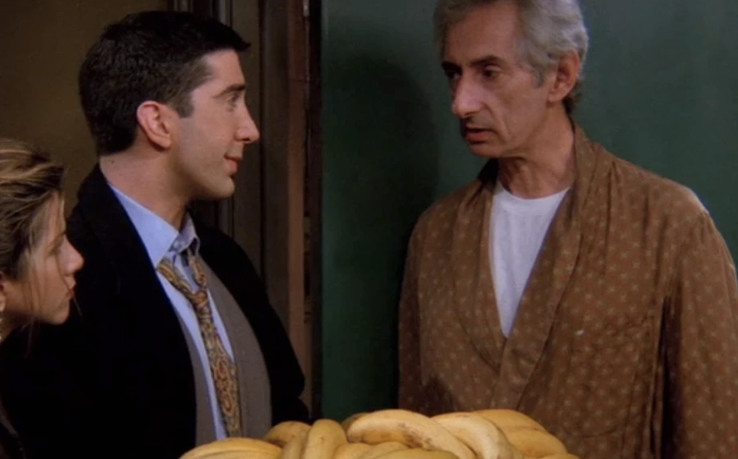 He kept busy since the show and he even has his own YouTube series which is available online. However, his most noteworthy appearance since the show has to be on the popular series, Breaking Bad. He looked unrecognizable on the show and that's really apparent compared to his days on Friends, with a clean shaved face. He appeared in seasons three and five of the show, he was known as Old Joe, a junkyard owner. Heckles had various other gigs including the TV show Malcolm In The Middle, Home Improvement and Star Trek: The Next Generation.
8

Aged Gracefully – Maggie Wheeler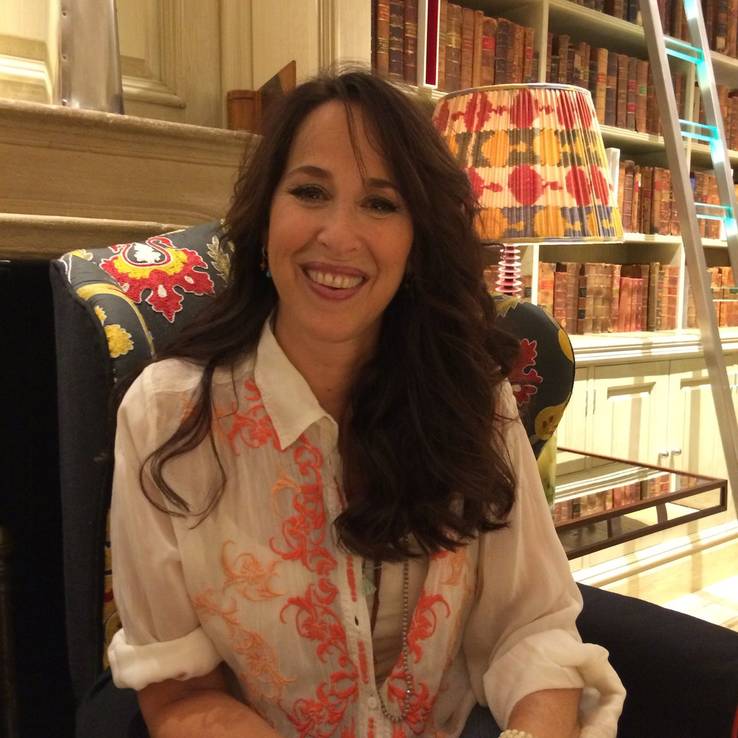 She resurfaced back in 2016, taking on various talk show gigs. Not too surprising, most of the questions were related to her gig on Friends from back in the day. Two things to note from the interview: one, it is shocking to hear her regular voice (yes, it was all a work during the show), and second, at the age of 56, Maggie has clearly aged gracefully, still resembling her character from back in the day. As for how the laugh and character came about, Wheeler admits that it all unfolded organically during an interview with Huffington Post;
"It was this progression ― how Janice evolved, how the writers created the character for me," Wheeler said. "And so the laugh happened organically in the first rehearsal, because I needed to find a way to laugh because Matthew Perry is so funny. And working with him, I knew right away, I thought, 'This guy's gonna make me laugh on set, I've gotta be prepared. What am I going to do?' So I created Janice's laugh just as a safety measure for when Matthew made me laugh."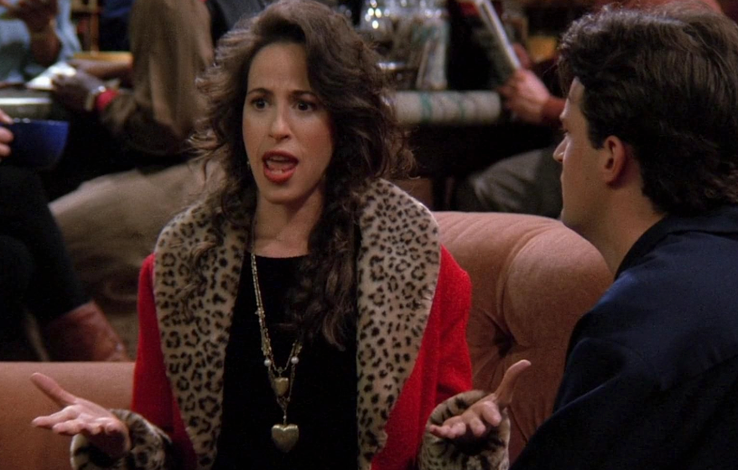 She is still actively working the acting scene to this day. She has a laundry list of TV shows and films since her time as a member of the Friends cast.
7

Aged Gracefully – Cole Sprouse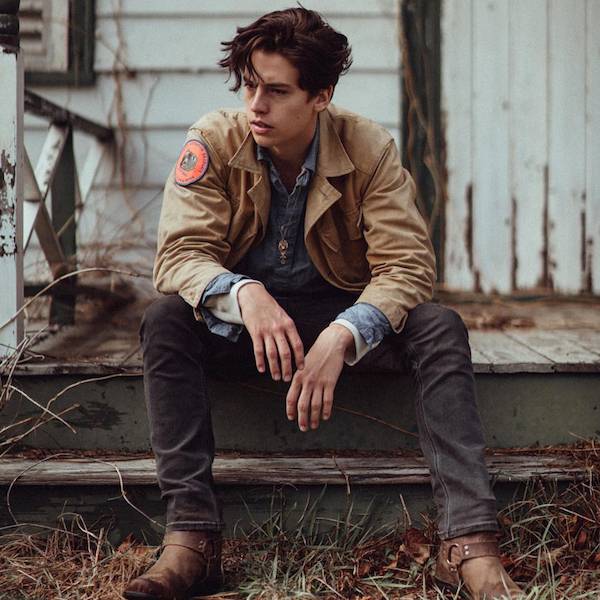 Look familiar? Oh yes, that's the son of Ross, Ben. He's done a lot of growing up since the show ended (clearly). The Italian is 25 years old these days and he's maintained his popularity since the show, taking part in several popular television shows such as The Suite Life of Zack and Cody along with his recent gig on the popular CW show Riverdale. Cole is a big star with a massive social media following of over 16 million. Clearly, he's aged gracefully since his time on the show.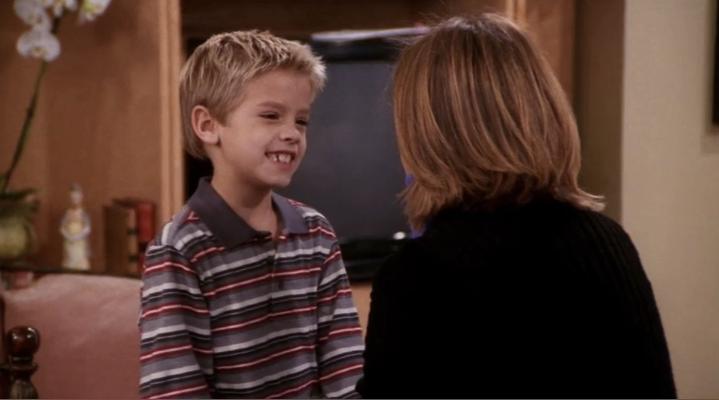 Given the popularity of Friends, it really shouldn't be too surprising that he still answers questions about his time on the show and in fact, he revealed to the New York Post that
he still answers to Ben to this very day. He also explained that working with Jen Aniston wasn't the easiest either, given the fact that he had a crush on her;
"Because 'Friends' is on Netflix, there's a renewed interest in [the show]," Sprouse told the New York Post. "Having responded to a Disney show for such a long time, people can call me 'Ben' on the street and I will turn around. I had a really, really hard time working with [Jennifer] Aniston because I was so in love with her," Sprouse admitted. "I was infatuated. I was speechless ― I'd get all bubbly and forget my lines and completely blank … it was so difficult."
6

Better During The Show – Giovanni Ribisi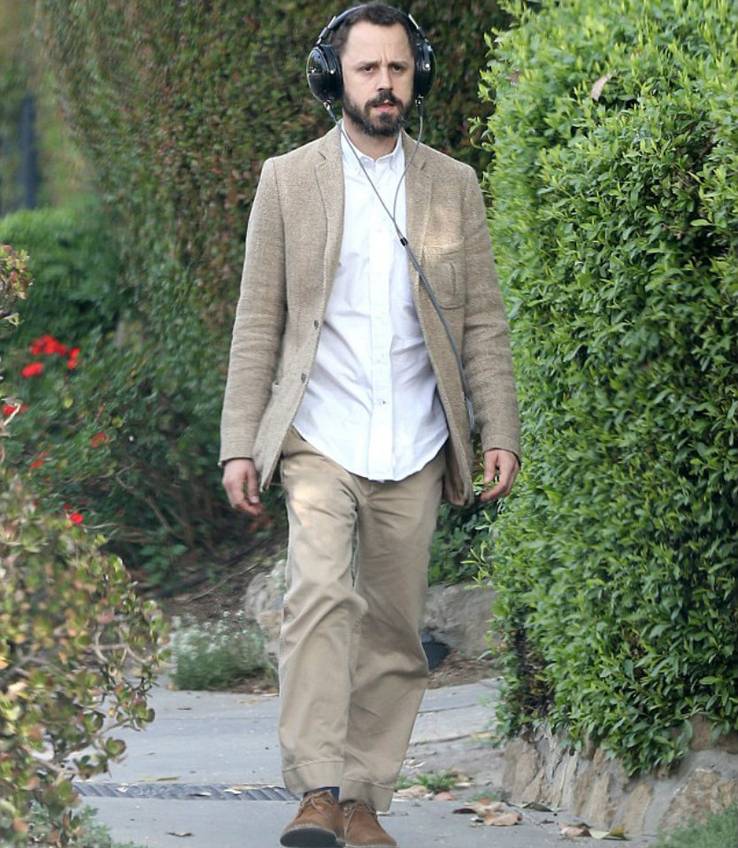 He played the part of Phoebe's weird younger brother, Frank Jr. He was hilarious in the part, though his involvement on the show was rather brief, as he only played the role in a few episodes. He's 43 these days and has taken on a lot of roles in both film and television since Friends. Like many others, he still gets asked about the gig, though his feelings towards the appearances are kind of disappointing; according to Giovanni it was all a blur because of his heavy schedule at the time;
"Yeah, it really is interesting, because my experience is different from what I think people perceived. When I was doing Friends, I was usually working on something else, and so my experience is, honestly, showing up in front of an audience. The script would be put in front of me, and I'd quickly try to understand and learn the scene, and understand the blocking that they have rehearsed all week. I would go on and do it, and be done with it. So, it's sort of surreal sometimes because people come up to you, and they'll quote things that you say that I have no recollection of. I don't know, I guess it's even translating to this next generation, from what I understand. But I look at it as, "That's their show," you know. I just look at it as I was a guest on that show."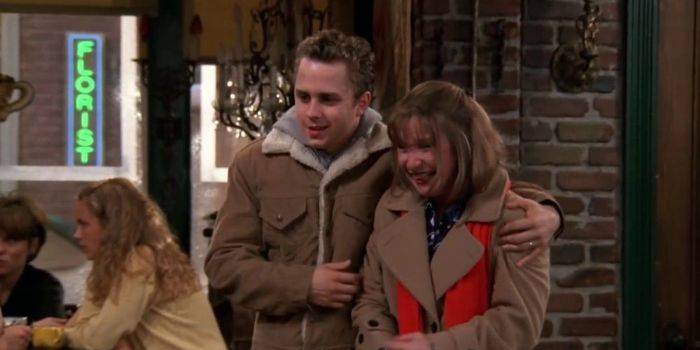 5

Aged Gracefully – Matt LeBlanc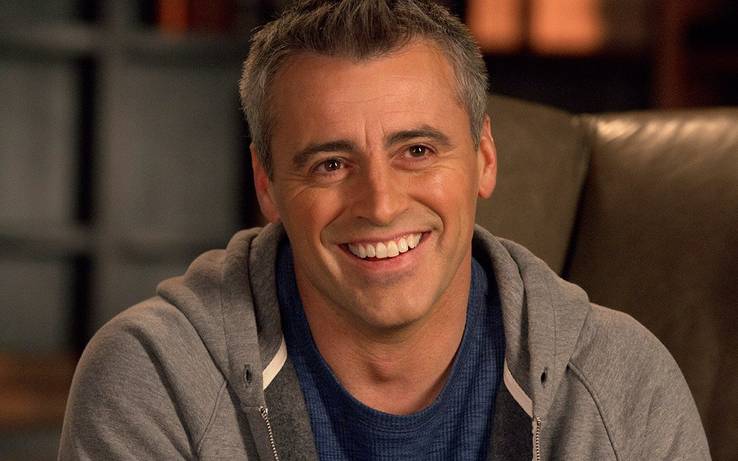 Arguably the most loved character on the show was Joey. Even to the casual fan that didn't enjoy the show as much as the die-hards did, Joey was constantly the character most people connected with. Turns out, the show felt the same way as he was given his own spin-off series following the show, Joey. Despite all the promise that the series could have had, it was cancelled after a few seasons.
Age 50, LeBlanc still managed to find success in TV after the series. He won a Golden Globe for his spot on the show Episodes. Clearly given his work on the show, LeBlanc still has the "it" factor.
Yes, he's greyer these days but he still has that same Joey smile, not to mention that physically he still looks great.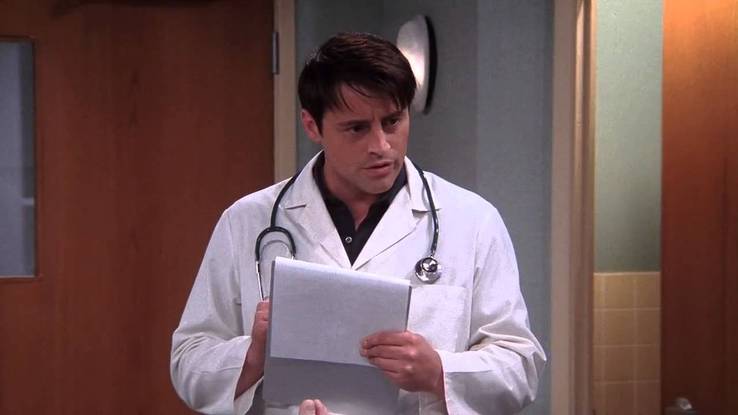 When asked about a Friends reunion most recently, Matt said that the fans really don't want the show to make a return;
"What story are we telling?" he asks. "Those characters have all gone their separate ways, they've all grown up." Everybody who watched the show has a different version in their heads about what Rachel, Ross, Monica, Chandler, Phoebe and Joey are up to 13 years after the series finale, he says. "I think it's best to let that be what they're doing for everyone. That show was about a finite period in people's lives, after school and before you get married," LeBlanc continues. "That time where your friends are your support system. And once that time's over, that time's over."
4

Better During The Show – Courtney Cox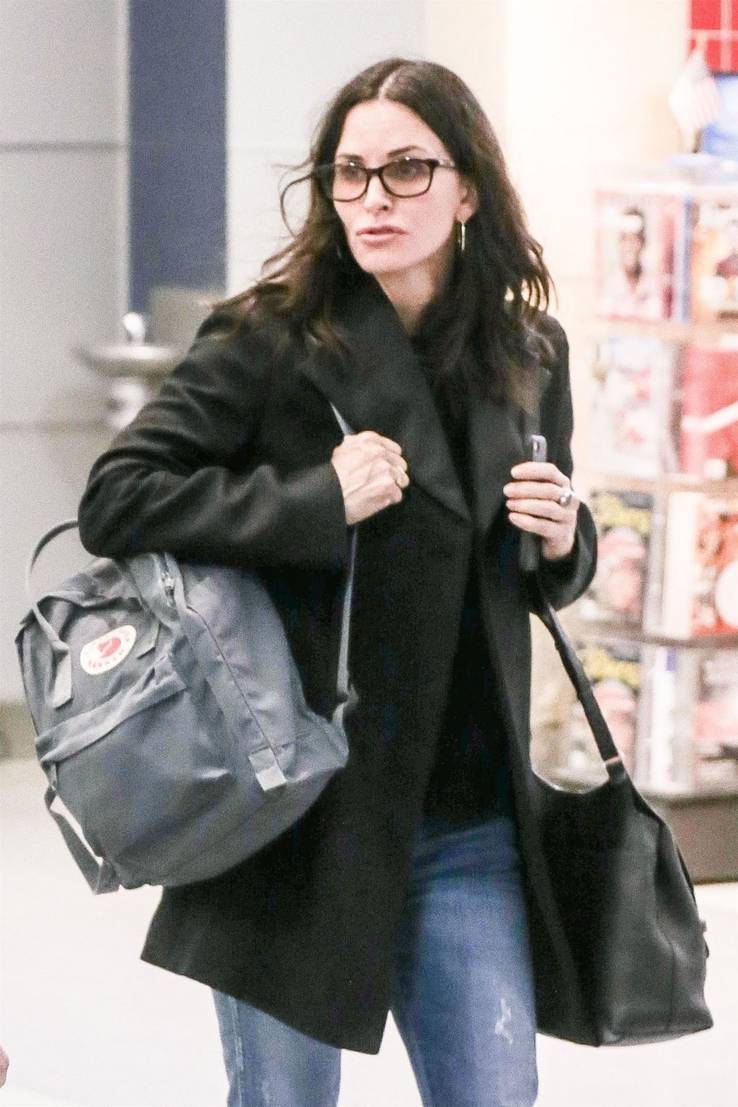 This one is pretty special for Friends fans, according to recent rumors, it is likely that Jennifer Aniston is going to be Cox's maid of honour during her upcoming wedding. Pretty awesome, no?
Now 53 years of age, Monica hasn't aged terribly; it was more that she visited the doctor a few too many times that just made things worse for the iconic Friends star. Without the procedures, Cox looked beautiful. However, she has expressed regret in getting the work done and she's now free of all procedures. She opened up during an interview with New Beauty;
"Well, what would end up happening is that you go to a doctor who would say, 'You look great, but what would help is a little injection here or filler there,'" she says in the interview. "So you walk out and you don't look so bad and you think, no one noticed — it's good. Then somebody tells you about another doctor: 'This person's amazing. They [did] this person who looks so natural.' You meet them and they say, 'You should just do this.' The next thing you know, you're layered and layered and layered. You have no idea because it's gradual until you go, 'Oh, this doesn't look right. "I've had all my fillers dissolved. I'm as natural as I can be," she says. "I feel better because I look like myself. I think that I now look more like the person that I was. I hope I do."
3

Aged Gracefully – David Schwimmer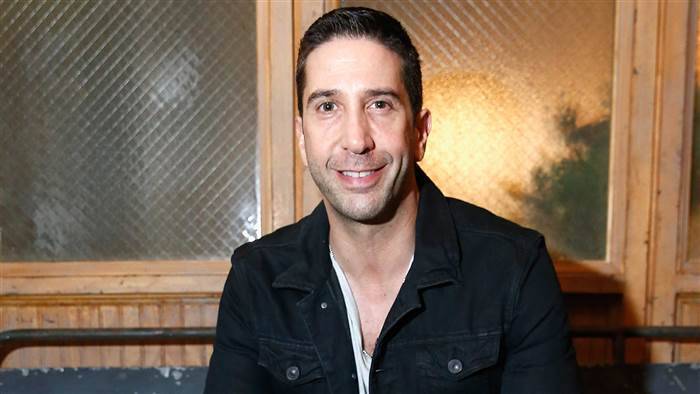 Now 51 years of age, Ross still looks pretty darn good these days. His character on Friends reached incredible heights of popularity. In a shocking twist, Ross admits that the rise to stardom hurt his experience on the show and it led to a lot of his personal relationships getting ruined. He spoke about the difficulties in dealing with the stardom during an interview with The Hollywood Reporter;
"It was pretty jarring," Schwimmer said. "It messed with my relationship to other people in a way that took years, I think, for me to adjust to and become comfortable with." Schwimmer explained that he was trained to engage with the world and observe the people around him—that was his job as an actor—and becoming famous prevented him from doing so. "The effect of celebrity was the absolute opposite: It made me want to hide under a baseball cap and not be seen," he said. "I realized after a while that I was no longer watching people. I was trying to hide."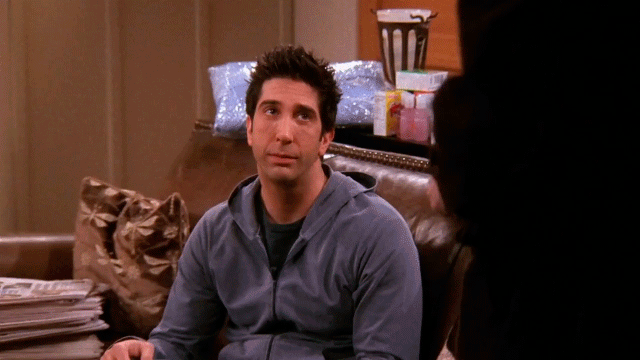 David also discussed the fact that playing a role in a movie is a lot easier than playing a role on a TV show, given the fact that you can play a diverse character instead of keeping the same one constantly. With that said, it isn't too surprising that he took on various film gigs after the show.
2

Better During The Show – Matthew Perry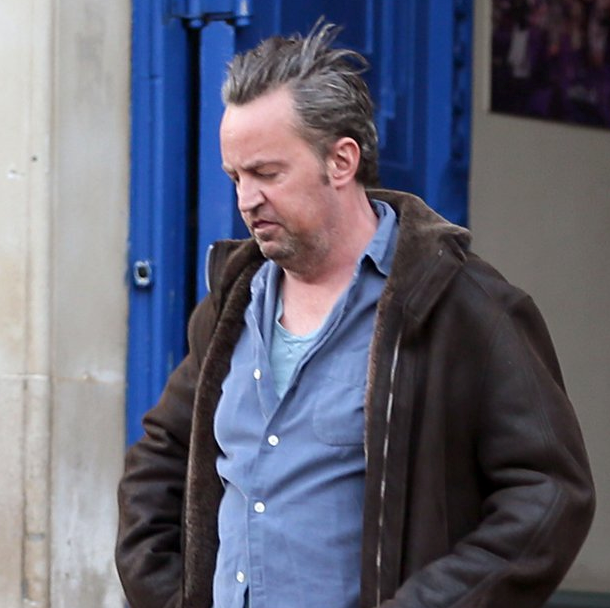 He's 48 today and a big reason as to why he hasn't aged as gracefully as some of his other co-stars has to do with his numerous "issues" during the years. Not only did it cause his weight to fluctuate throughout the years but in a shocking reveal to the Huffington Post, it also caused the beloved Chandler to forget about filming three seasons of the show. He recalls the dark experience;
"I think the answer is, I don't remember three years of it. So none of those … somewhere between Season 3 and 6. A little bit of the time, I was a little out of it, yeah. "I was on 'Friends' from age 24 to 34. I was in the white-hot flame of fame. The six of us were just everywhere all the time," Perry told People. "From an outsider's perspective, it would seem like I had it all. It was actually a very lonely time for me."
Matthew Perry also admitted that he didn't take any of his "issues" to work, though the cast were all aware he had problems given the many hangover symptoms he felt while on set.
1

Aged Gracefully – Jennifer Aniston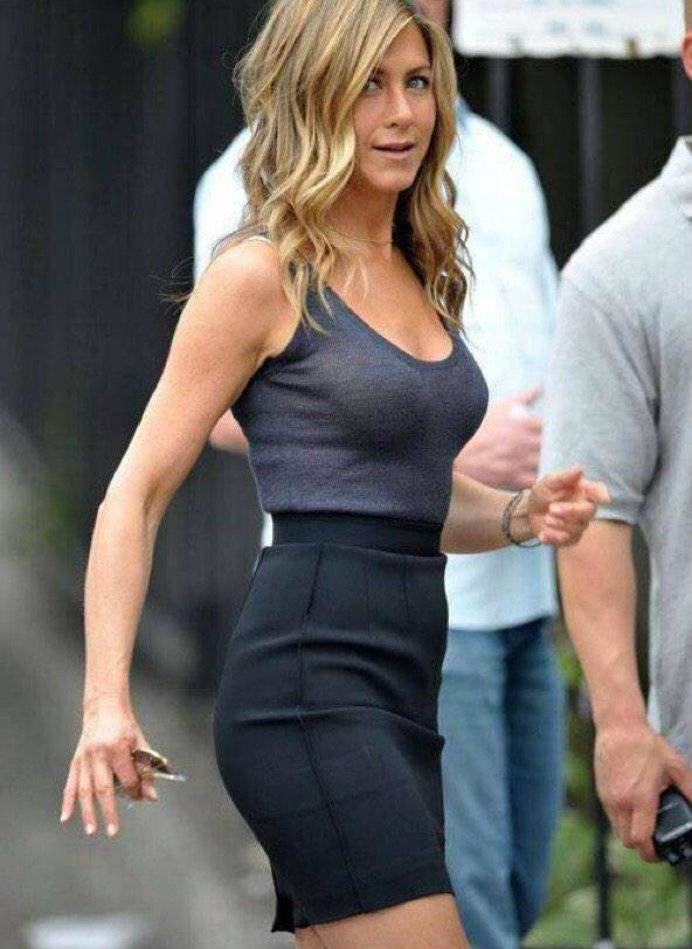 In terms of ageing gracefully, it doesn't get much better than Jennifer Aniston, aka Rachel Green, during her ten seasons on Friends. She grew to stardom with the show and she maintains that status to this day. Whether it be her personal relationships or new films, Aniston always has her name in the headlines. The paparazzi are also obsessive when it comes to the sitcom star; when you still look that good, do you blame them for wanting to sneak in a shot?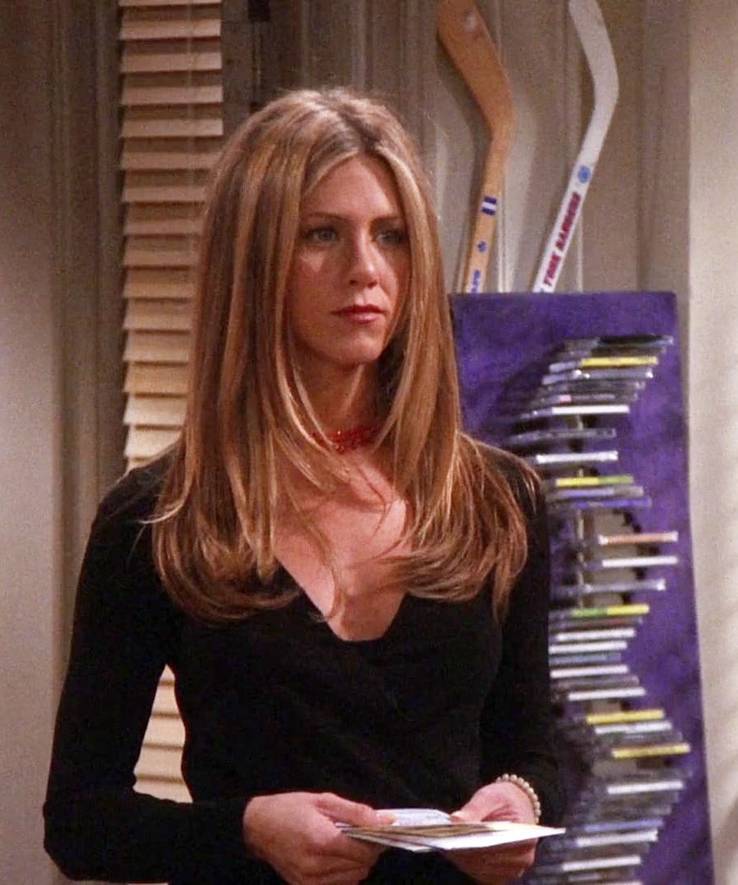 Like her other cast members, Aniston believes that a reunion just wouldn't make any sense, especially given the fact that times have changed these days. She spoke to E! about why it just would not work today;
"Honestly, I don't know what we would do," Aniston told Lorraine Kelly of getting the gang back together. "I think that period of time was sort of nostalgic. I think why people have such an affection for it is because even though it was only 12 years ago it ended, or 13—God, it's getting farther and farther away—there was something about a time where our faces weren't stuffed into cell phones. We weren't checking Facebooks and Instagrams. We were in a room together, in a coffee shop together. We were talking, having conversations. We have lost that."
Source: Read Full Article