Test all-rounder Hilton Cartwright says Australia's players will flourish under the coaching of Justin Langer, but warned them not to get on his bad side.
Langer will oversee his first tour since replacing Darren Lehmann next month for a five-match one-day series against England.
Ringing endorsement: Hilton Cartwright.
The 47-year-old, who played in 105 Tests, is tasked not only with improving results away from home but restoring the team's tattered international reputation following the ball tampering scandal in South Africa.
Cartwright said his former West Australia coach will be a breath of fresh in the dressing room and bring out the best in the players but won't tolerate those who refuse to buy into his way of thinking.
"When he first came in he was very firm with a lot of people and rightly so, let's just say he got his point across," Cartwright told AAP.
"If you have the talent the Australian team has and put it with his mindset it's going to be hard not to get results.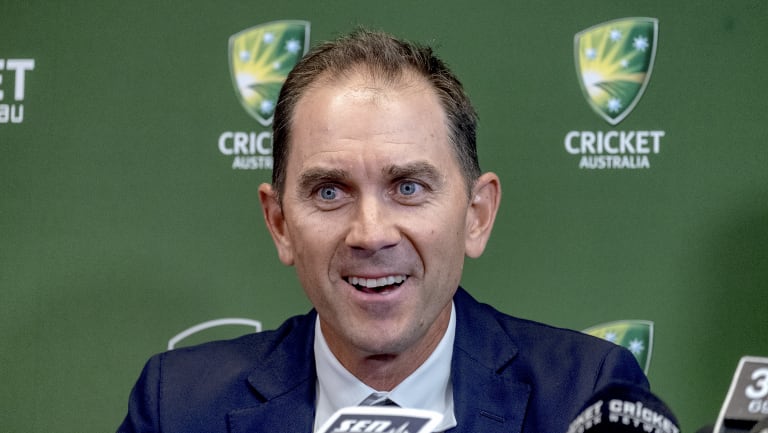 Steadying the ship: Justin Langer.
"Look at Adam Voges. He was always a super talented player but after two years of Justin coaching him, the next thing you know he's debuting for Australia at 34 or 35.
"If you can see the light in someone at that age, it's a pretty big example of how he can evolve players even when they are at the latter end of their career."
Cartwright, who's spending the northern summer playing for Middlesex, flourished under Langer.
A strong 2016/17 season earned him a Baggy Green when he debuted against Pakistan at the SCG in the January Test.
He was also named the Bradman Young Cricketer of The Year, earning him a spot on the tour to Bangladesh last year.
But after registering two low scores against India in last September 's ODI series and struggling in state cricket Cartwright lost his Cricket Australia contract last month.
But the personable 26-year-old hasn't given up on getting back into the fold for next year's World Cup in England and hoping the experience of playing county cricket will help his cause.
"For me, getting dropped for a series was hard, just like it is for in anyone," he said.
"The hardest thing that happens is that you try too hard and do too many things.
"I feel into that trap, you're trying too hard and trying to impress everyone. But that can be your own downfall."
AAP
Source: Read Full Article