The Rugby World Cup has caused a major reshuffle of the professional calendar in host nation Japan and the Wallabies stand to benefit from the fall-out.
The country's Top League competition will go on hiatus for an entire year in 2019 to make way for the World Cup, before the "2019-2020" season kicks off the following January.
That means a host of Australians playing up there will be looking for things to do and The Cauliflower hears Wallaby back-rower Sean McMahon is keen to come home.
Return: Sean McMahon could feature for the Wallabies at the 2019 Rugby World Cup.
Word is the Suntory signing may not return to the Rebels but could be eyeing a 2019 homecoming with the Reds. McMahon was one of the more lamentable losses when he left for Japan, turning his back on Wallabies selection at the tender age of 23.
The Brisbane-born breakaway welcomed his first child with wife Nia this year and it is understood the McMahons are keen to return home.
Where that leaves the Reds' already bulging back-row stocks is another story and don't rule the Rebels out of the race just yet.
Wherever he ends up, it is good news for the Wallabies, although they could do with McMahon's 26 caps of experience when they tackle Ireland – especially now Ned Hanigan is out of contention.
You want a car, you want a car, everyone wants a car
There was quite the reaction to the Herald's story about Randwick president Bob Dwyer sticking the boot into one of the club's favourite sons, Kurtley Beale, for allegedly asking the Galloping Greens for a car and telling very few people he had jumped ship to Easts.
Banter: Kurtley Beale and Bernard Foley wearing their club colours at Waratahs training.
Interestingly, one of Beale's NSW teammates was under the impression Rob Simmons and Ned Hanigan had been given the keys to a car by Randwick. A senior Randwick club official told us this was off the money but that Hanigan's wheels were sorted out through a different avenue.
"Ned has a relationship which he's organised with Suttons, which has nothing to do with our car deal," he said. "If he's an ambassador for Suttons, that's something he's done with his manager on his own accord. We've got five cars from Suttons. None of them go to any professional player."
Rob Simmons also hosed down his teammate's rumour, telling us: "I don't have a car from Randwick."
If the Waratahs don't make the Super Rugby finals and Beale wants some extra game-time under his belt before the Rugby Championship, we have the perfect solution. Easts face Randwick in round 16 on July 28. Imagine Beale versus Randwick at Woollahra Oval on a Saturday afternoon.
That's about as good as it gets.
Polota-Nau bags a sabbatical
England-based Tatafu Polota-Nau is a confirmed starter for the Rugby Championship this year but in bittersweet news, Michael Cheika has confirmed he will not make it home to bolster Australia's youthful hooking stocks against Ireland.
Sidelined: Australia's Tatafu Polota-Nau in action against Japan last year.
The 32-year-old is being given a well-earned break between the end of Premiership duties with Leicester and the start of Test duties back here. Cheika said the decision would pay dividends next year.
"Taf has talked about the fact he wants to keep playing for Australia. In June it would be stupid of me to ask him to back straight up from a season in Europe and straight off the back of an international season last year and think we're going to get the best out of him," he told Fox Sports.
"What that does is it gives a chance to get the contenders in the ring. Jordan Uelese [Rebels], who has got a few caps, Tolu Latu [Waratahs] probably is the most capped Wallaby hooker in the country. He's on the bench this week with an opportunity. There's a nice little fight on."
All Blacks connections
Steve Hansen sets famously high standards for the All Blacks but his values are also making waves in the Australian thoroughbred racing industry.
Hansen has a share in Nature Strip, the three-year-old gelding that this week went to high-profile trainer Darren Weir. Weir is the fourth trainer in as many months to handle the hyped sprinter and The Cauliflower has been told it is Hansen who has been behind the changes.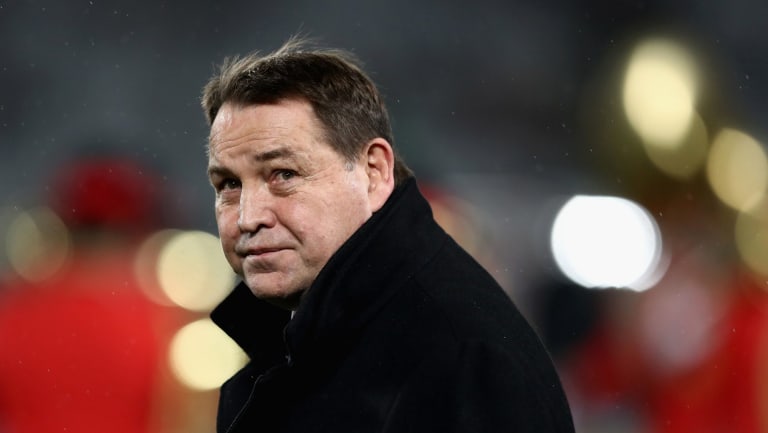 Ponies: New Zealand coach Steve Hansen doesn't mind his thoroughbreds.
Nature Strip started with Robert Smerdon, who was earlier this month handed a life ban for his central role in the Aquanita pre-race doping scandal. The connections kept the horse with the same stable, which was re-named Neerim Lodge in January, but moved it to Robert Hickmott and then to veteran John Sadler, who hoped to get a good run with the gelding. But Sadler was dismayed when he was told this week that Hansen didn't want any association with Aquanita or its successor, Neerim Lodge, and had convinced the group to move the horse again.
And so it came to be that Nature Strip ended up in Weir's stable, where it is hoped he will settle in for some time. The laconic trainer had had the gelding for just one day when contacted by The Cauliflower and said he had not yet met the All Blacks coach.
"I know [majority owner] Rod Lyons but I dare say I'll get to meet them over the journey," Weir said. "It's unfortunate circumstances, they're good friends of mine those [Neerim Lodge] guys, but he had to go somewhere and it's great that they ended up putting their trust in us."
It is not Weir's only connection with the All Blacks. He also trains Humidor, the gelding bred and part-owned by former All Blacks loose forward Mark Carter and his siblings under the Jomara Bloodstock banner.
Frog in ya throat
Which Waratahs player was so embarrassed this week by his voice suddenly breaking during a press conference that he asked reporters to cut that bit out? Don't worry, youngster, you can't hear it in print.
June the Magnificent
All hail June Manu, president of the Western Raptors Junior Rugby Club, who has been named the NSW Vodafone Club Round Local Hero.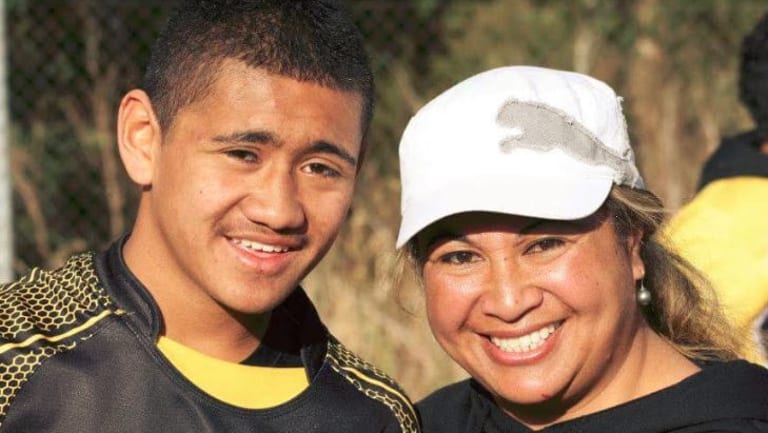 Western Raptors president June Manu
Manu and her husband, Viki, moved to Plumpton from New Zealand 16 years ago and struck up a lifelong connection with their local rugby club. Manu spent years as a registrar while her son, Delahoya, made his way through the age grades. When he started as a four-year-old, the Raptors boasted 200 juniors but that number fell away over the next few years.
In her past four years as president, Manu has built registrations back up to 150, helped by adding sevens and a girls program. Now the Manus' daughter, 12-year-old Faith, is playing sevens and Manu is busy grooming her successor from a wider group of dedicated parents.
"I just like being involved with rugby union, seeing how much the kids love it, even when they haven't played it before," she told The Cauliflower. "I feel fulfilled when I see the children enjoy a sport you always loved."
Source: Read Full Article