HARROW
Season finale ★★★
8.30pm, ABC
The autopsies on this Queensland forensic drama tend to require a certain suspension of disbelief but tonight's is totally bananas. At least there's closure regarding the enduring mystery of Harrow's (Ioan Gruffudd) involvement in the body-in-the-river case, but there's also a massive hint that a second season is in the works. There'd better be. The characters in this strange whodunit have become rather endearing.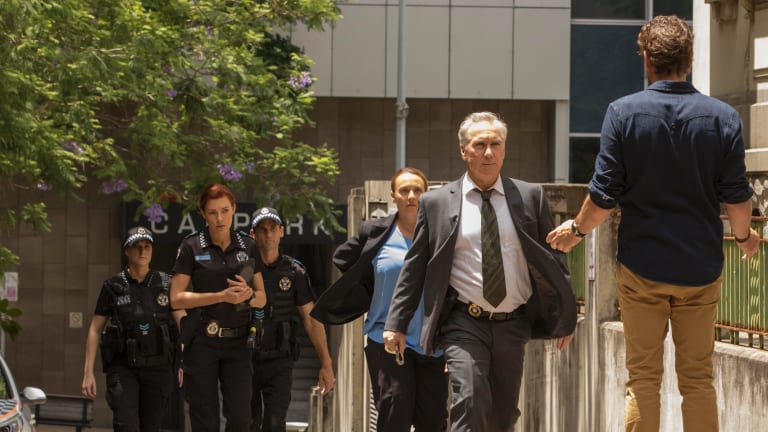 Harrow hints that a second season is in the works.
BIZARRE FOODS WITH ANDREW ZIMMERN
★★★
9.30pm, SBS Food Network
Contrary to the title, US food personality, Andrew Zimmern does not in any way try to shock or disgust with his culinary travelogue. Rather, he's passionate about showing the limited of palate how creative other cultures can be when it comes to local, sustainable eating. Tonight, he's in Madrid, getting the low-down on traditional fare and salivating over dishes with offal, snails, barnacles and pork rinds.
THUNDERSTRUCK
★★★
8pm, NITV
So closely does this high-school movie resemble a 1980s goofball sporting flick that it's a shock when the characters start talking stuff going viral online. Yet for all the suburban flavour and the supernatural silliness of super-unco young Brian's (Taylor Gray) rise to basketballing fame, courtesy of some voodoo that sucked the talent right out of NBA star Kevin Durant (as himself), this was made in 2012. Jim Belushi is the school coach.
Source: Read Full Article