When Channel Ten began wooing Seven newsreader Jennifer Keyte, it had no idea she was out of contract – and ripe for the poaching. "A delightful shock," is how one Ten insider puts it.
Keyte's defection last week sent shockwaves through Melbourne's TV newsrooms. Seven's staff were gobsmacked the network allowed one of its biggest stars to walk. Nine's top-rating news team wondered why Keyte didn't join them. At Ten, a schism emerged: some backed incumbent Stephen Quartermain (reportedly appalled by his public dethroning); others argued a shake-up at Ten Eyewitness News was long overdue.
Replay
In the 1980s, Ten's bulletin out-rated its competitors but over the past several years, it has been savaged by budget cuts. While experienced journalists were shown the door, fledgling reporters scrambled to plug the holes – and it showed. As audiences dwindled, a vicious cycle of redundancies took hold. Rival newsrooms were agog at the exodus of big names.
Jennifer Keyte has been a constant presence on Melbourne TV screens since 1982.
The circuit-breaker, of course, was Ten's purchase by US network CBS. While not exactly flush with cash, Ten now has more resources at its disposal. No surprise, then, it began exploring ways to lift its news ratings.
Keyte was an obvious target. A constant presence on Melbourne's screens since 1982, she's worked at all three commercial networks – including national programs such as Tonight Live with Steve Vizard and Good Medicine.
More importantly, she's a newsreading legend, as beloved in Melbourne as Sandra Sully is in Sydney. She's charismatic, and is especially skilled at handling autocue meltdowns and tricky live interviews. "That comes from her years as an on-the-road reporter," says one female journalist mentored by Keyte. "She's not just a talking head. She's a bloody good journo."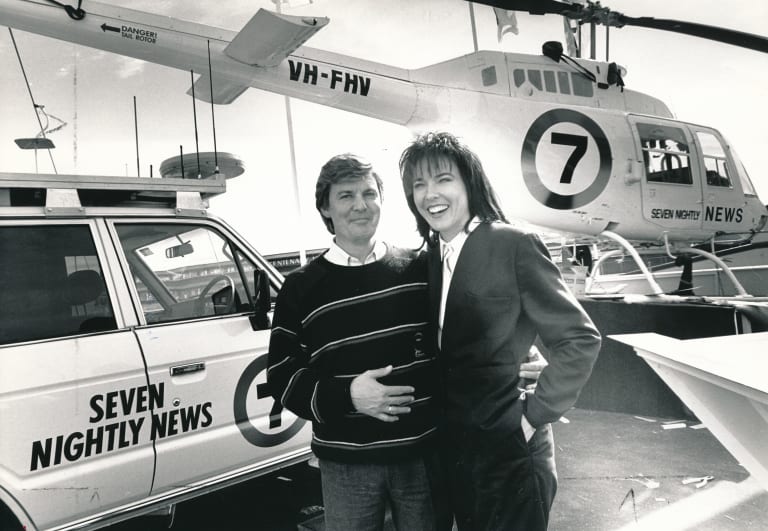 Keyte and former Seven newsreader Glenn Taylor in 1988.
The fact Keyte wasn't shackled to Seven, or restrained by a non-compete clause, isn't as surprising at it seems. Networks can no longer afford to buy their stars' loyalty with bags of cash. Even so, Seven did try to keep her – but Ten offered the most money.
According to sources close to the negotiations, this was more than a bidding war. At Seven, Keyte presented the Friday and Saturday bulletins: an arrangement that suited her for years. But she was keen to return to weeknights (and Seven's main newsreader, Peter Mitchell, wasn't going anywhere). Ten could make its winning offer, in part, because the role it proposed was full time.
Keyte is also said to be interested in special reports and guest appearances on other Ten programs. While nothing is confirmed, management acknowledges her potential. "She is as good in a live comedy environment [Tonight Live] as she is doing serious medical stories [Good Medicine]," says one executive.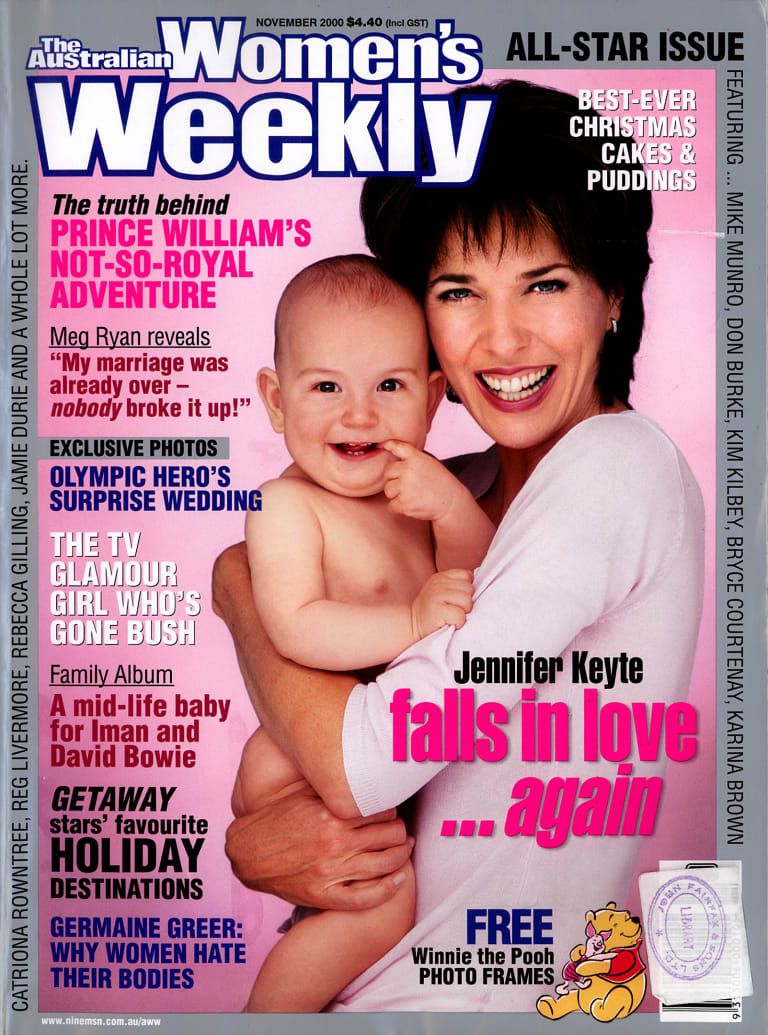 Keyte's national profile has seen her land the cover of the Women's Weekly multiple times.
Commercial news bulletins generally draw their biggest metropolitan audiences in Melbourne. Over the past month, for instance, Quartermain has attracted more viewers than Sully in Sydney, despite her higher profile. But Keyte achieved the same success at Seven, as did her rivals at Nine.
Back in 1987, when Seven inexplicably sacked Mal Walden, it fell behind Inspector Gadget in the ratings. This latest upheaval is unlikely to yield similar results – yet the stakes remain high for all three networks. Seven now faces the task of replacing its almost-irreplaceable star. (Insiders say Mike Amor, Jacqueline Felgate and Blake Johnson are among the front-runners, while big names from interstate have also raised their hands.) Nine – acutely aware of how close the race is – will be watching warily. And Ten hopes to find a "substantial" new role for Quartermain, downplaying rumours of discontent and allowing the dust to settle before Keyte's debut in the next few weeks.
"Seven, Nine and Ten's news have all been number one at different points," says one veteran TV journalist. "The lesson is: nothing lasts forever in this business – and fortunes can change overnight."
Source: Read Full Article