The same night Donald Trump delivered his State of Union address, the woman who allegedly received a payout to keep quiet after having an affair with him appeared on Jimmy Kimmel Live!. While making the media rounds, adult film star Stormy Daniels has played coy about if she did, in fact, have an affair with the now-President of the United States.
However, fellow porn star Alana Evans claims that she knows the two had a sexual encounter because Daniels told her about it the next morning. Even though Trump has denied the affair, Evans revealed some pretty shocking details about what she says he wanted her to do and what Daniels told her the following day.
Here's more on that and the biggest clue Melania Trump gave everyone to show that she is very upset by these reports.
How Daniels said their alleged affair began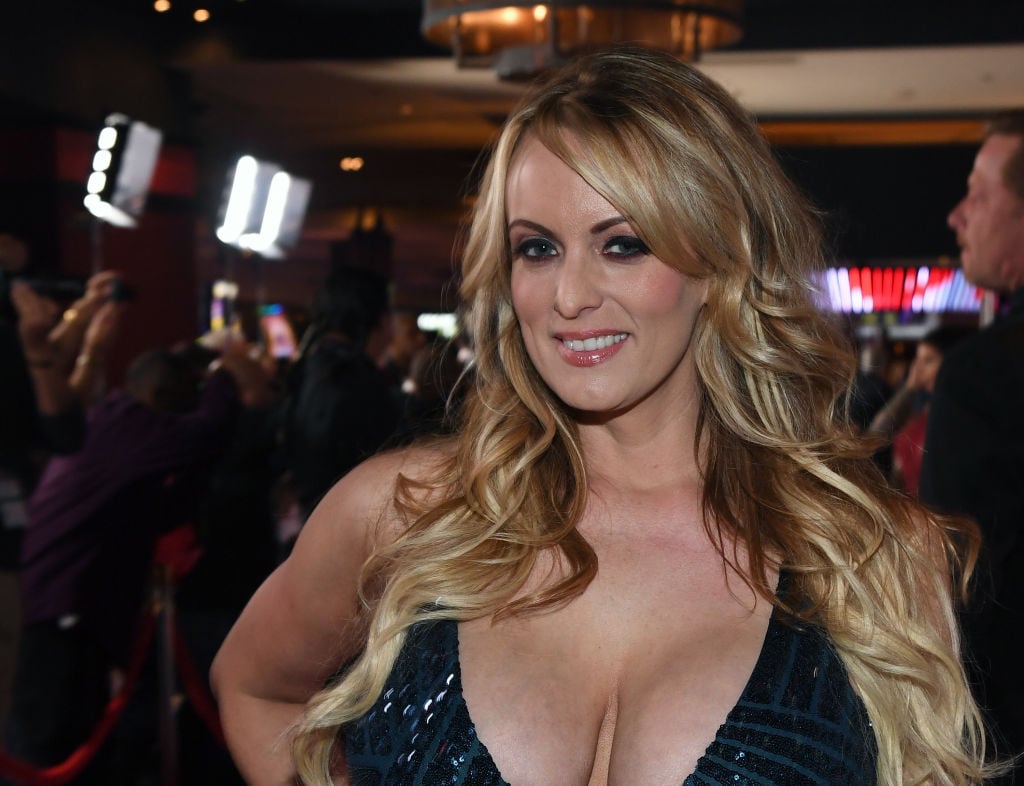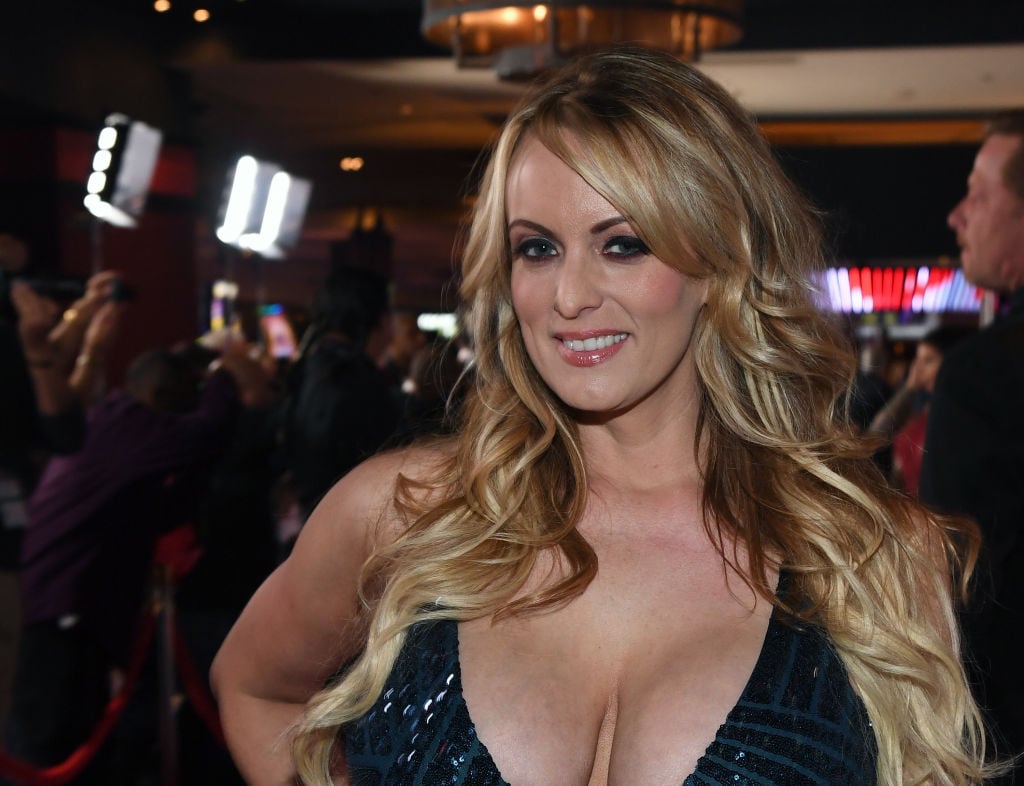 Daniels recalled the account years ago. | Ethan Miller/Getty Images
Daniels, whose real name is Stephanie Clifford, initially met Trump at the American Century Celebrity Golf Championship in 2006.
According to her own account in a 2011 interview, Trump asked Daniels to meet him in his hotel suite and have dinner with him later that evening, which she agreed to. She claims when she got there, Trump was in pajama pants, not dinner attire, so they ate in his hotel room and talked for a while.
Daniels went onto to say that the two were intimate and, after they had sex that night, remained in contact and engaged in several more sexual encounters.
Next: Did Daniels brag about the affair with Trump?
Daniels told people about alleged sexual encounters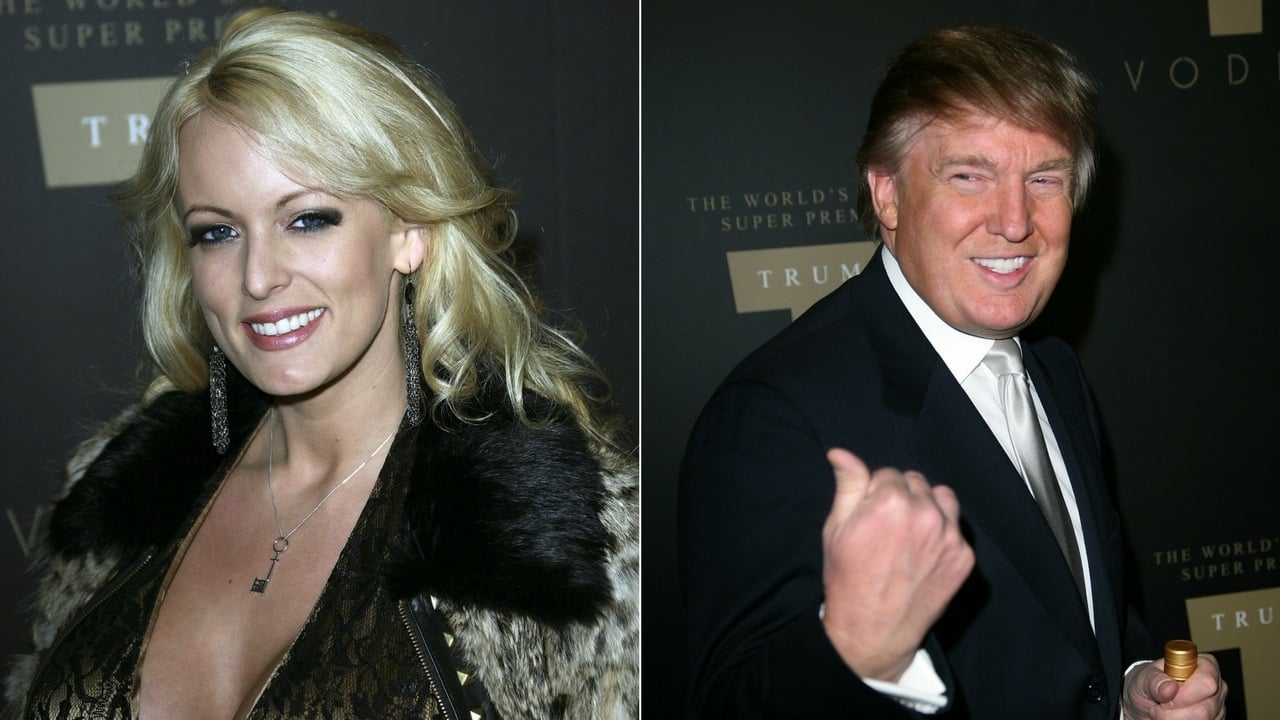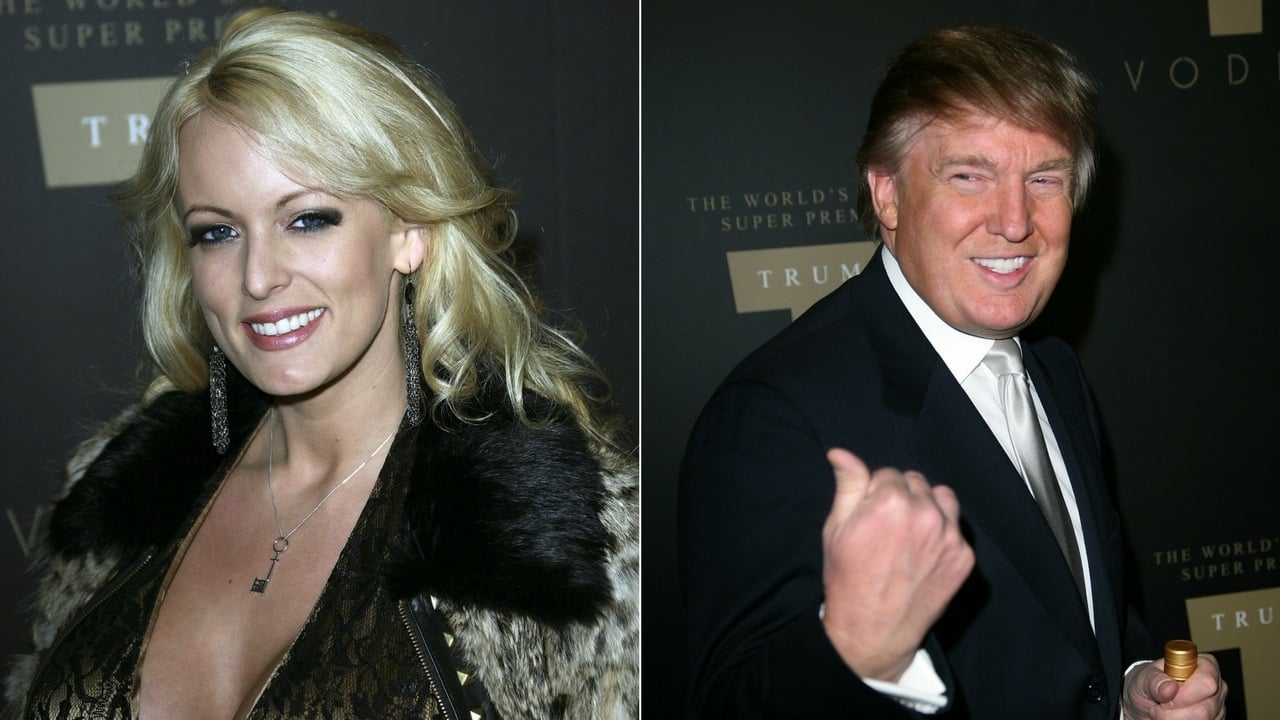 Left: Stormy Daniels, Right: Donald Trump | Chad Buchanan/Getty Images
Daniels discussed the alleged trysts with a few people, including porn actor Randy Spears who told InTouch that Daniels said the sex wasn't great, but "I think she got a kick out of the fact that it was Donald Trump."
The adult film star also reportedly made her now ex-husband, Michael Mosny, aware of the alleged affair, and he would sometimes listen in on her phone conversations with Trump.
Next: Did Daniels receive hush money? 
Daniels hasn't confirmed if she received a significant payout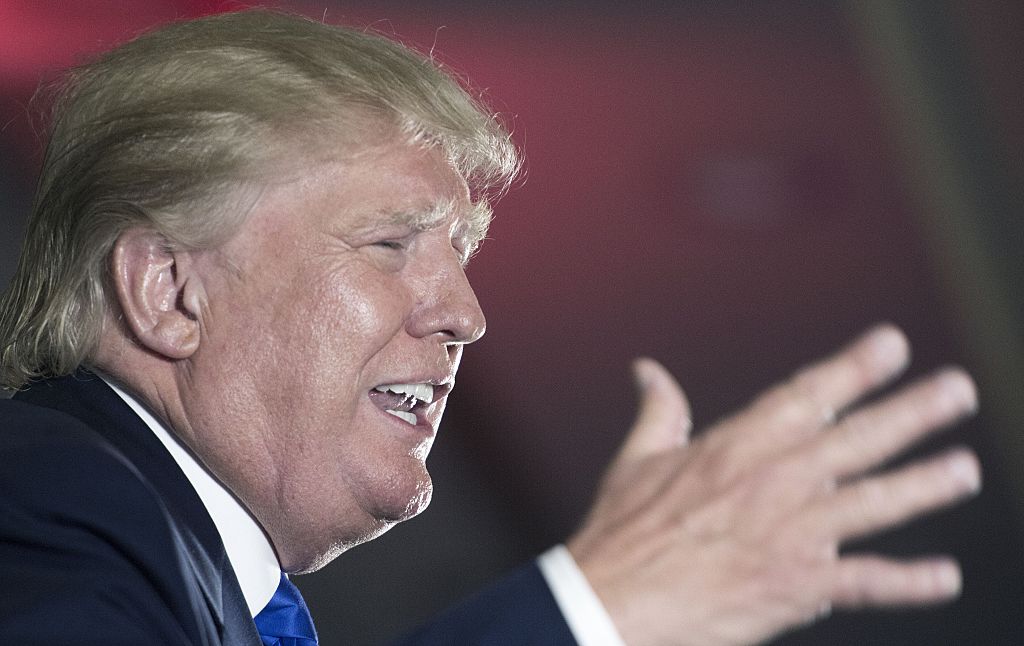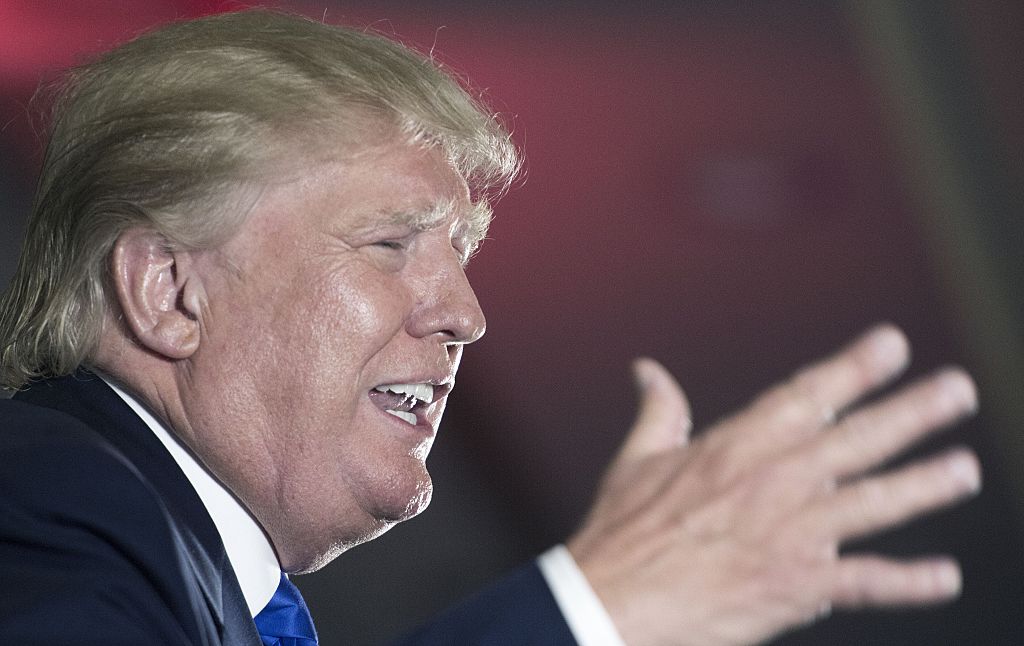 Did Trump pay Daniels to stay quiet? | Paul J. Richards/AFP/Getty Images
So why was Daniels talking so much then, but not now? On Jan. 12, 2018, The Wall Street Journal reported that Trump's lawyer had paid the porn actress $130,000 in exchange for her silence. The publication stated that Daniels' lawyers and Trump's attorney, Michael Cohen, negotiated a non-disclosure agreement just one month before the presidential election in 2016.
While Cohen did not mention the payment at the time the paper reported this, he did release a statement about the affair allegations, which read, "President Trump once again vehemently denies any such occurrence as has Ms. Daniels."
Next: Did Trump want another porn star to join them?
Evans said Trump wanted a threesome with her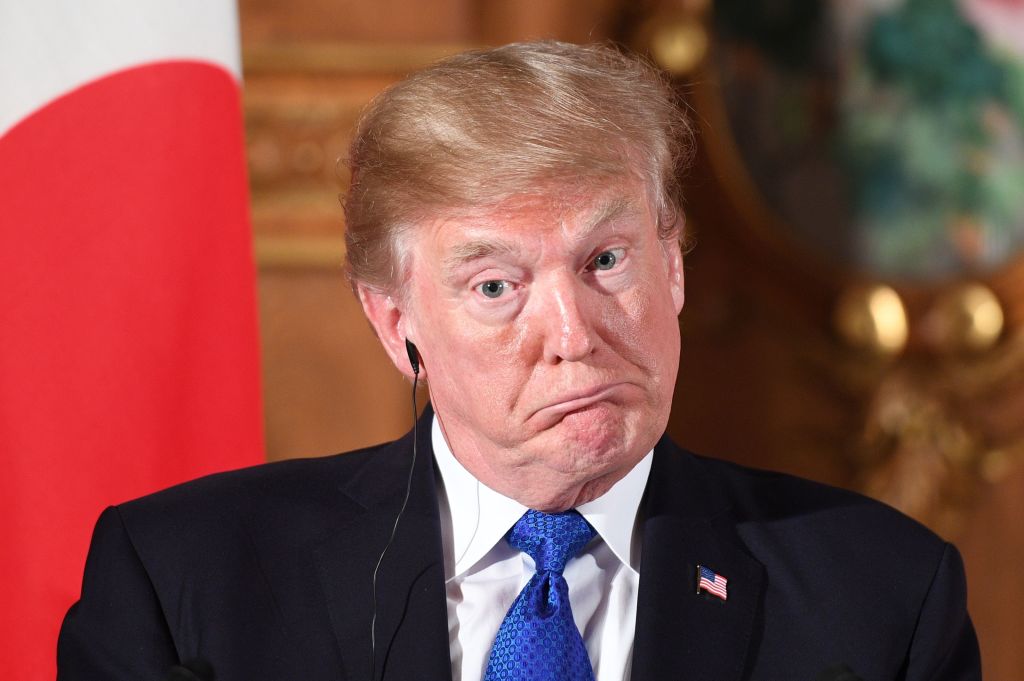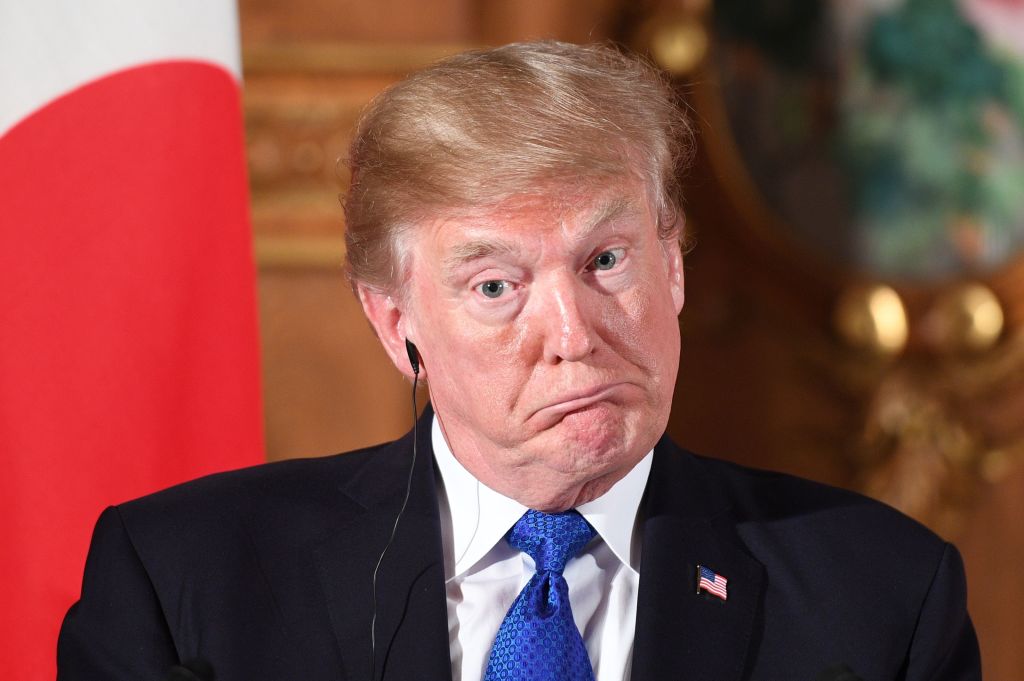 Trump may have propositioned Evans as well. | Jim Watson/AFP/Getty Images
While Daniels admitted to, then denied, and is now staying mum about a sexual relationship with Trump, Evans had a lot to say about it and claimed that she was asked to join the pair after the 2006 golf tournament. She spoke about that to Megyn Kelly on Today.
Evans learned that Daniels was alone with Trump in his hotel room when she called her and said Trump tried to get her to go to his suite and join them. She claimed he was saying things like, "Come hang out with us. Come have fun. Let's party."
Evans said she was not interested and turned her phone off for the rest of the night.
Next: Did Trump really do this the next morning?
Evans claimed Daniels gave her details the next day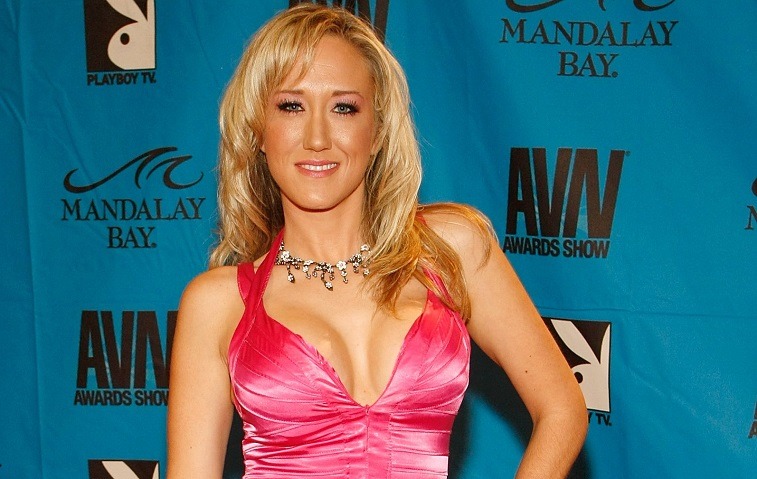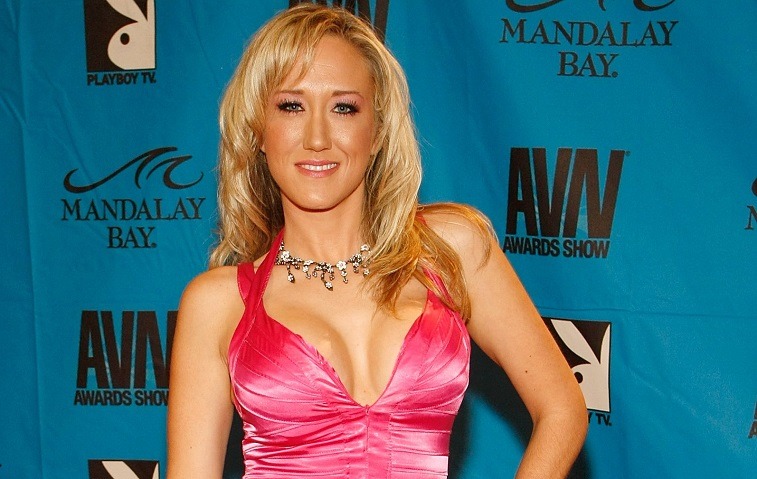 Evans says that her Daniels spilled the dish to her. | Ethan Miller/Getty Images
Although she had no interest in joining the "party," Evans said she still called her friend the next day to check how things went.
She said when she asked Daniels how the night before was, she told her, "Well, picture this: Donald Trump chasing me around the bedroom in his tighty whities." Evans explained that the image of that was too much information for her, and they dropped the subject.
Evans told TMZ she thinks that the first lady probably knows if her husband did have extramarital affairs and that they could have an arrangement for him to do so.
Next: So, what does Melania Trump think about all this?
How first lady Melania Trump has reacted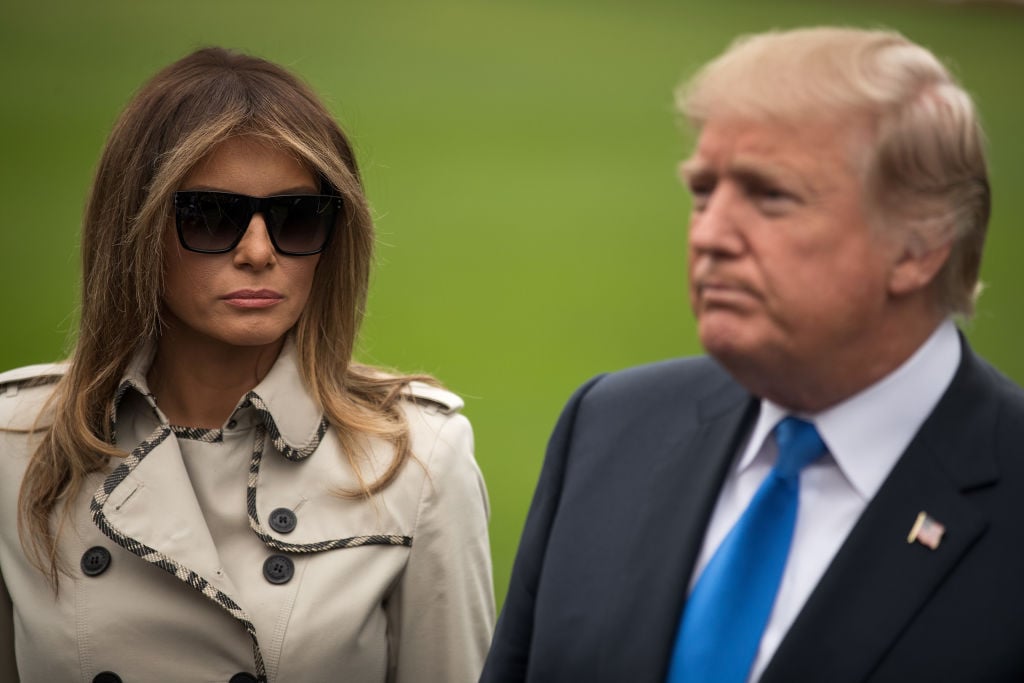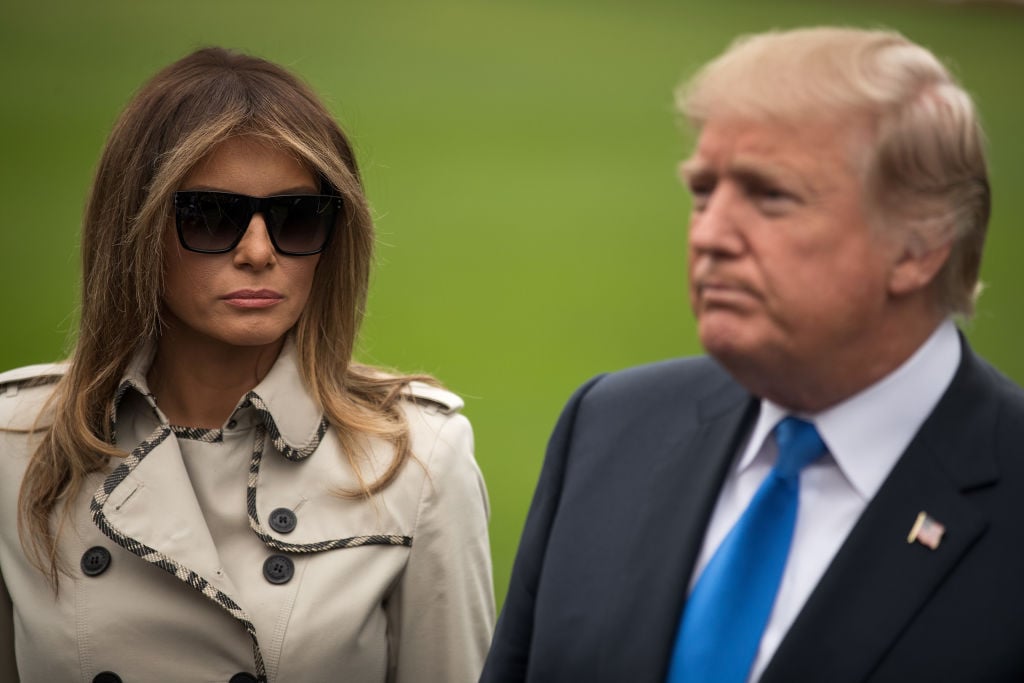 Melania probably isn't happy that this rumor is spreading. | Drew Angerer/Getty Images
Daniels is not the first woman to have allegedly had an affair with the president while he was married but, nonetheless, the story, whether or not it's true, is certainly embarrassing for Melania Trump.
The first lady has not publicly addressed the allegations, but actions speak louder than words. On Jan. 22, 2018, it was the couple's 13th wedding anniversary.  However, they did not spend it together because Melania abruptly canceled a trip to Switzerland with her husband.
Mrs. Trump's director of communications offered "scheduling and logistical issues" as the reason for the cancellation.
Next: Is Daniels trying to confuse everyone?
Daniels denies previous statement of denial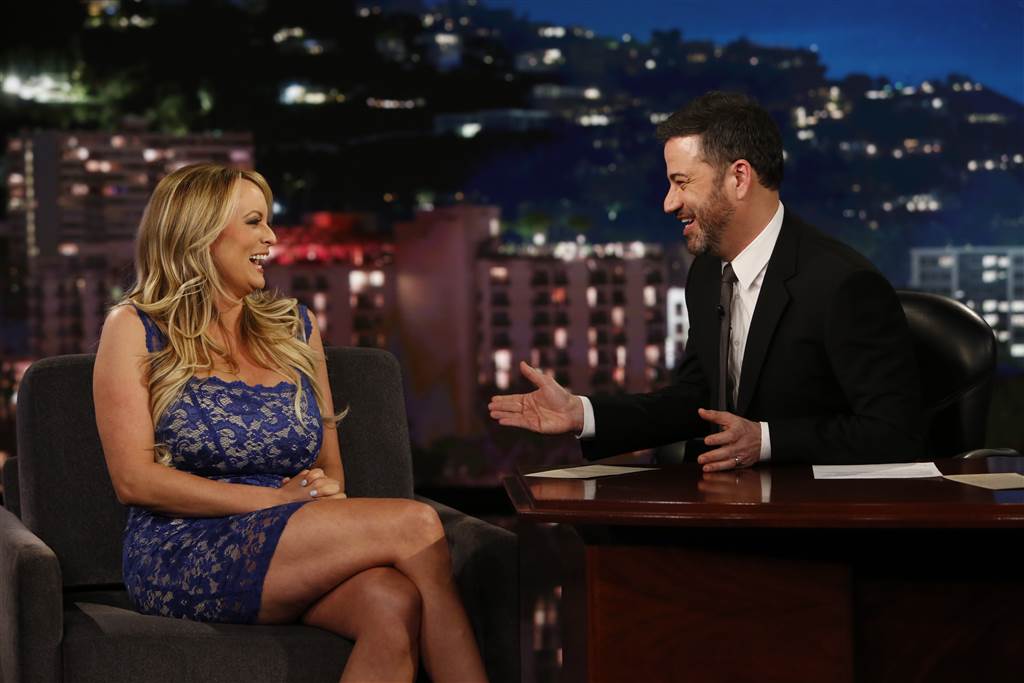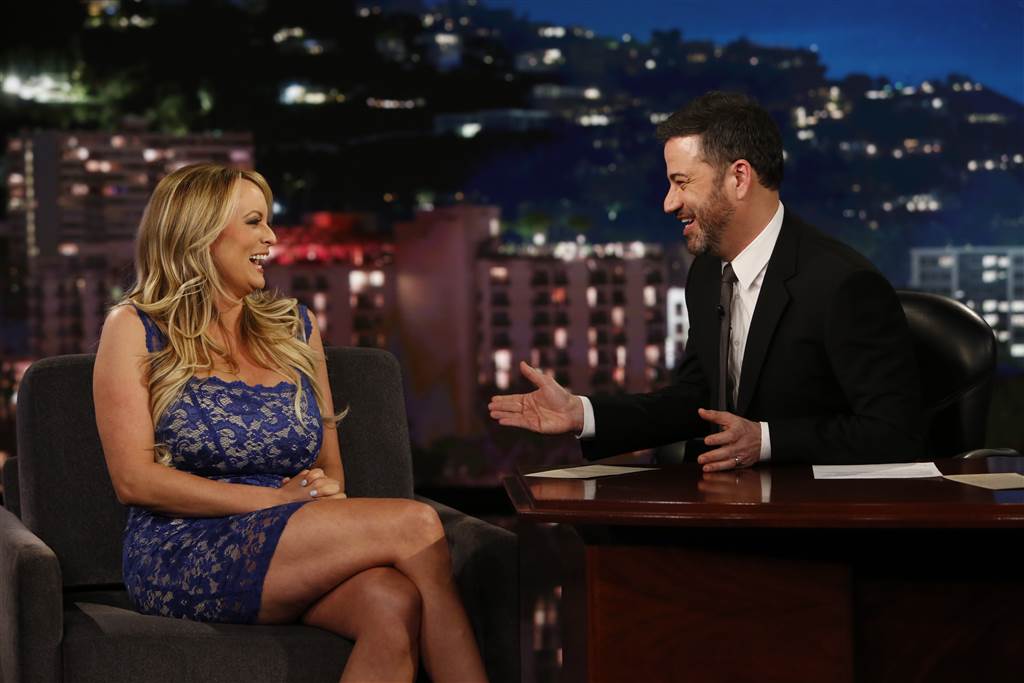 Stormy Daniels on Jimmy Kimmel Live! | ABC
During her appearance on Jimmy Kimmel Live! on Jan. 30, 2018, Daniels would not directly answer a lot of the host's questions, but she did admit that she did not write a statement denying her affair with Trump. When Kimmel asked if she knew where the statement of denial came from, she answered, "I do not."
While Daniels can't say if she does, in fact, have a non-disclosure agreement, she can say if she does not. However, that is something she has not done when given the opportunity, which may be the biggest reason why so many people believe they did have an affair.
Follow Michelle Kapusta on Twitter @philamichelle.
Follow The Cheat Sheet on Facebook!
Source: Read Full Article