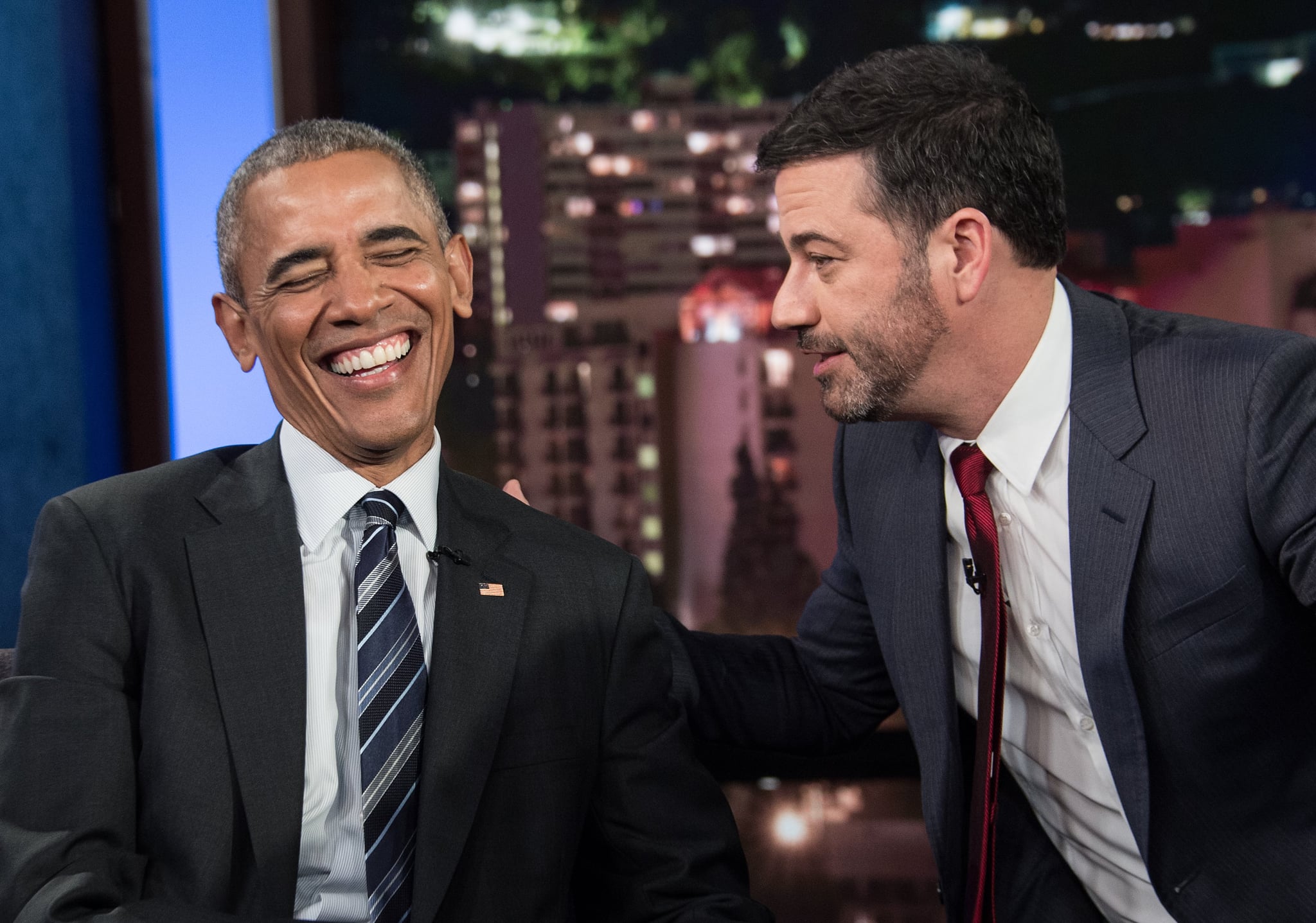 Jimmy Kimmel has been incredibly candid about his newborn son's heart condition and how it relates to the larger conversation about health care. In a new interview, Kimmel reflected on his tearful monologue that went viral and which three presidents reached out to him after seeing it.
Kimmel spoke at length to The Hollywood Reporter about his decision to turn the monologue about his personal life into a larger political statement. "It occurred to me that maybe we could make it into something positive. I had a lot of time to think at the hospital, and it just so happened that our government was deciding whether or not millions of people should have health care at that time," he said.
Related
A Mom Shared Her Son's Medical Bill to Show How the New Health Care Bill Could Jeopardize His Life
Shortly after the clip aired, Barack Obama showed his support throguh a thoughtful tweet. After being asked about the tweet, Kimmel said the former president also "sent a very nice letter." Adding, "He wished us the best and thanked us for speaking."
Which other presidents reached out to Kimmel? "President Clinton sent a letter. President [George W.] Bush sent a very nice letter. A number of congresspeople sent notes," he said. Noticeably absent from the list was the current sitting president, Donald Trump.
Kimmel went on to say that he isn't trying to create a larger bipartisan divide and that he really just wants to amplify the voices of those who aren't being heard right now. "My goal always is to not make this a red or blue issue, because I don't think it is," he explained. "More than 80 percent of Americans support some kind of health insurance plan that works. It's clear that these politicians aren't listening to the people." Well, at least three former presidents are listening, if that's any consolation.
Source: https://www.popsugar.com/news/Which-Presidents-Contacted-Jimmy-Kimmel-About-His-Son-43867607