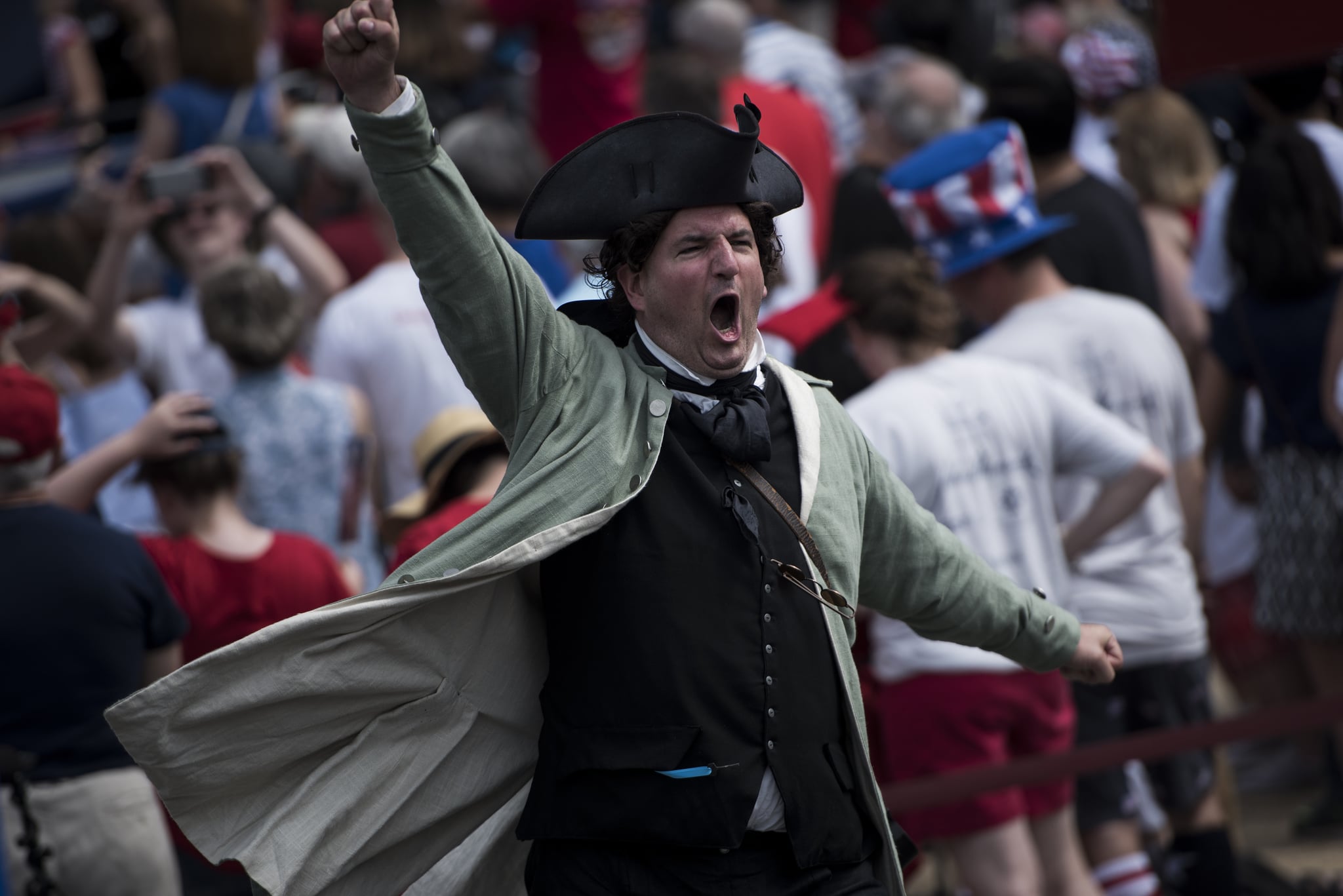 For three decades, National Public Radio has held a Fourth of July tradition of having its hosts and newscasters read the country's founding document aloud on air. This year, NPR took to Twitter to put forth a text version as well, but amidst a backdrop of political turmoil and bickering, it wasn't received in quite the way one might expect.
To be fair, the majority of Twitter users appreciated the nod to America's history and found it even more resonant today than ever before. But a large group of Trump supporters appeared to be alarmingly unfamiliar with the the Declaration of Independence, instead taking the public broadcaster's words as a call for revolution and accusing them of inciting violence — seemingly unaware of the patriotic nature of the tweetstorm itself.
— NPR (@NPR) July 4, 2017
When Thomas Jefferson penned the Declaration of Independence 300 years ago, you can bet he wasn't thinking about what hyperpartisan Twitter users might mistake it for in 2017. But boy, was that reaction something to behold — and we've pulled together some of the most incredible reactions below.
— Parker Molloy (@ParkerMolloy) July 5, 2017
— Josh Billinson (@jbillinson) July 5, 2017
— Alexandra ? (@AlexandraAimee) July 4, 2017
— Kurt Eichenwald (@kurteichenwald) July 5, 2017
— ♥️ (@LoveRunandPray) July 4, 2017
— Brent Jones (@brentajones) July 4, 2017
— shauna (@goldengateblond) July 5, 2017
Source: https://www.popsugar.com/news/Trump-Supporters-React-Declaration-Independence-43708292