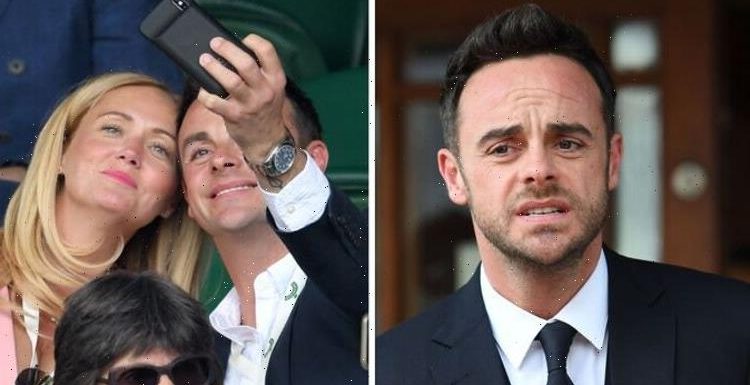 Jeremy Clarkson makes awkward jibe to Ant McPartlin
We use your sign-up to provide content in ways you've consented to and to improve our understanding of you. This may include adverts from us and 3rd parties based on our understanding. You can unsubscribe at any time. More info
In an unearthed interview with The Telegraph, the ITV presenter praised his stepdaughters for their social savviness. Ant, 46, shares two stepdaughters with his wife, Anne-Marie, 43. The interview, which had taken place in May 2021, was the first time Ant had publicly opened up about Anne-Marie's children from a previous relationship.
When asked how creative he thinks the youth of today are, Ant replied: "I've got two step-daughters, 13 and 15 [at the time] and they are more socially aware at that age than I was in my mid-20s.
"Than I still am.
Ant, who married former PA Anne-Marie in a star-studded Hampshire ceremony in August 2021, spoke about how the modern generation are shaping things: "It's not going to be our generation that saves the world.
He added that younger people have unlimited potential, as he said: "Look at Greta Thunberg, single-handedly almost making the world aware of climate change.
"It's that kind of energy that this generation has got and they'll save the rest of us.
"We're just trying to make it easier for them."
Ant proposed to Anne-Marie on Christmas 2020.
He was previously married to makeup artist Lisa Armstrong for 11 years and their divorce was finalised in April 2020.
"They're incredibly creative – they're making media all the time on TikTok, they just don't have ways to make a living yet," Ant's Saturday Night Takeaway co-host, Declan Donnelly, 46, added.
Declan said: "I think sometimes they get a bit of a rough press when they're referred to as being too woke.
"They're just a bit more considerate of each other-they see colour, gender and disability less than everybody else."
DON'T MISS:
Mark Labbett 'jealous' over Anne Hegerty's big announcement [LATEST]
Martin Kemp 'waits for wife to go to sleep' before enjoying hobby [ADMISSION]
Musician Randy Newman cancels European tour after breaking his neck [NEWS]
In last week's episode of Saturday Night Takeaway, Ant and Dec paused the show's usual programming to address the crisis in Ukraine.
On the ITV show, the duo shared their support for Ukraine.
Dec said: "So, all of our thoughts and prayers are with everyone affected by the situation over there."
Ant agreed: "Absolutely."
Other ITV stars have spoken out on Russia's invasion of Ukraine.
They have taken to social media to share their concerns about the news.
This Morning presenter Holly Willoughby shared an image of tanks and soldiers on her Instagram account .
She captioned the picture: "How do I explain this to my children… I was asked questions last night I didn't have the answers for…"
Source: Read Full Article