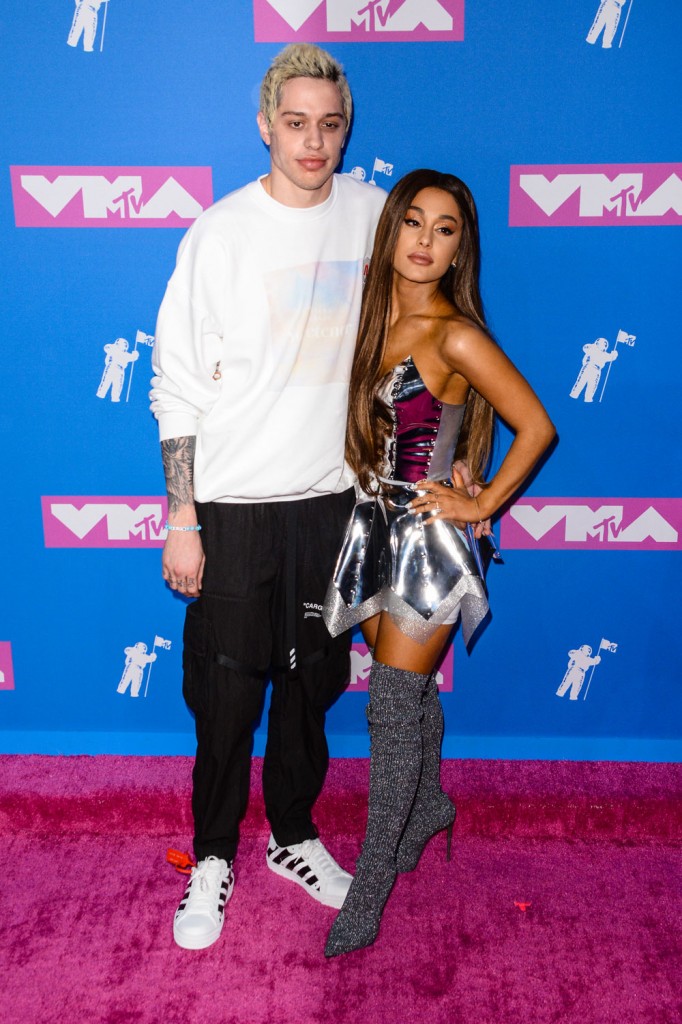 I was surprised by Ariana Grande and Pete Davidson's dynamic last night at the VMAs. This was their first red carpet together and I expected Pete to be more doting or to look at Ariana like she was the best thing ever. The camera kept panning to them and he came across as more of an arrogant douchebag type. Maybe that's just how Pete copes when he feels out of his element, but when I saw Ariana's brother Frankie grooving in the audience with Camila Cabello it occurred to me that Pete is dragging Ariana down. Whatever is going on, it's sort of working for them, for now.
Ariana wore this very cute geometric silver metallic mini dress on the red carpet paired with some thigh high glittery sock boots. I love the pointy bustline and hemline on this. This is on brand for Ariana and I wish she would have worn it during the ceremony, but she changed into a black dress for that. Ariana won Best Pop, for "No Tears Left to Cry." She thanked Pete at the end of her speech, just saying "Pete Davidson, thanks for existing, love you." I swear that he looked like he was waiting for it and like he was annoyed she thanked everyone else before him. Maybe he just wasn't sure how to react, but something seemed off. They weren't like Jennifer Lopez and A-Rod at all, who seemed more in sync, but they're older, wiser and more sober. (I realize who I'm talking about too.)
Embed from Getty Images
Ariana also performed "God is a Woman," I'm including that video below. I really liked the stage setting and choreography for this, it's got a sexy Last Supper vibe. Given all the other incredible performances it seemed kind of muted though. Also, it occurred to me that Ariana would have been better suited to do an Aretha tribute than Madonna. Ariana just gushed about Aretha on The Tonight Show. I guess anyone would have been better than Madonna though.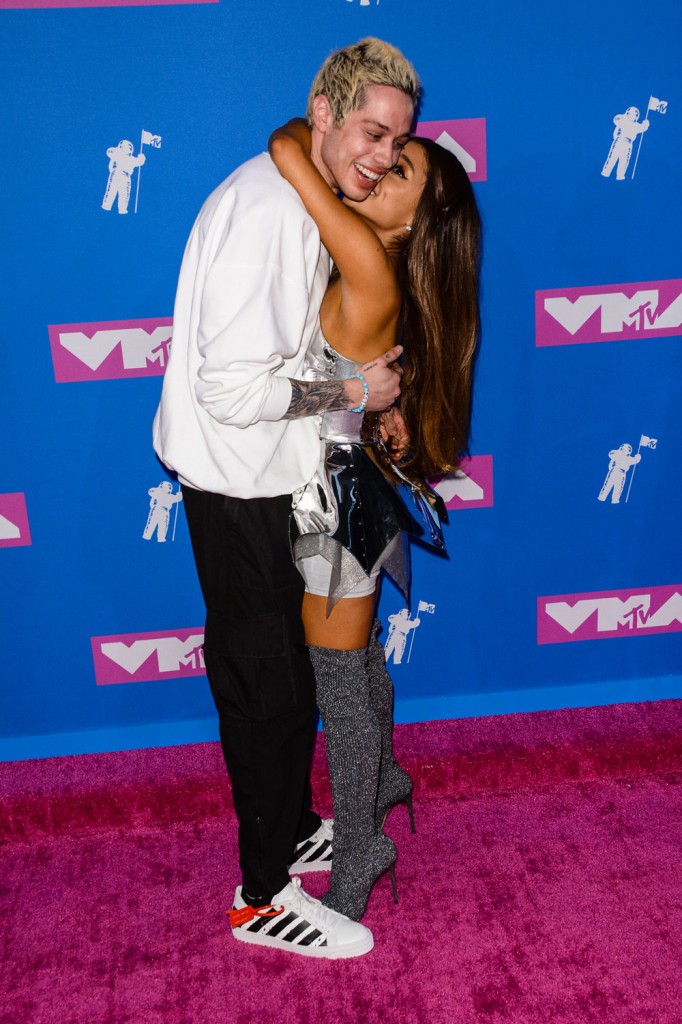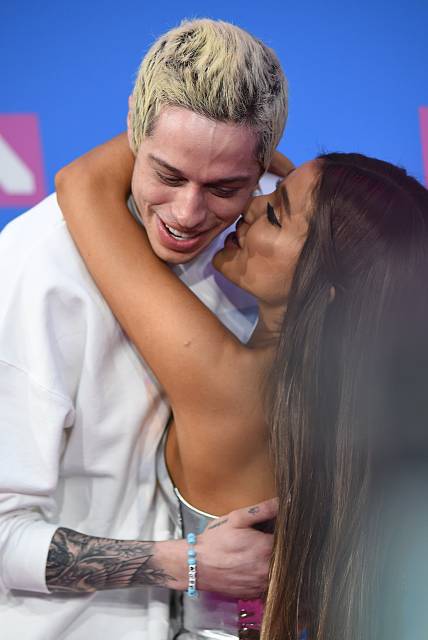 photos credit: WENN and Avalon.red
Source: Read Full Article