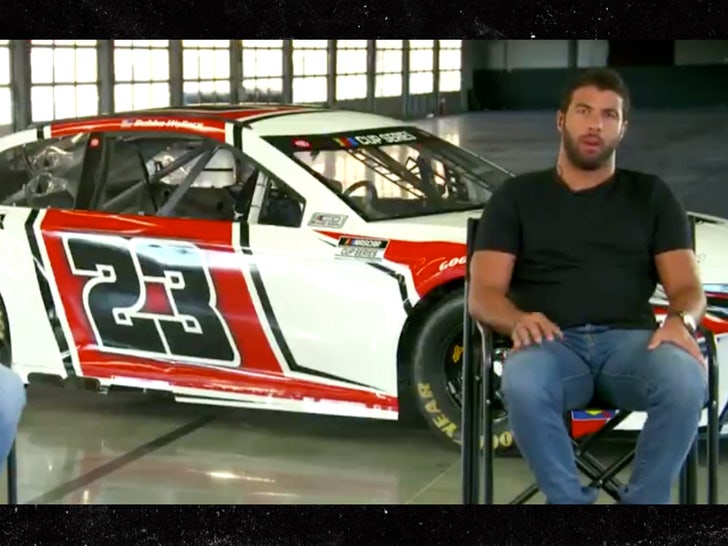 How fitting is this?!
Bubba Wallace just unveiled the Michael Jordan-owned race car he'll be driving next season … and, of course, it's a black and red #23 ride!!!
The NASCAR superstar showed off the whip Friday morning … and it's awesome, with clear tributes to the Chicago Bulls legend all over it.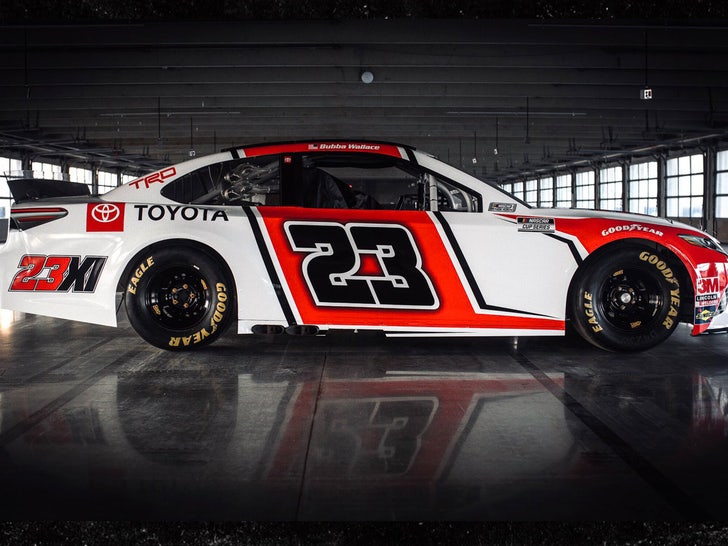 27-year-old Wallace was clearly pleased with the car … he tweeted about it, and during an interview with "CBS This Morning," he said it's all "an exciting opportunity that's been put in front of me that I have to capitalize on."
As we previously reported, Jordan teamed up with NASCAR legend Denny Hamlin back in September to create a single car Cup Series team for 2021 — and they tapped Bubba to be their driver.
Things appear to be off to a great start with the trio so far … 'cause Hamlin and Wallace said Friday they were excited as hell to kick off next season.
And, get this … both dudes were rockin' Jordan sneakers during the unveiling!!
Awesome swag … here's to hoping the racing results can match it all!
Source: Read Full Article