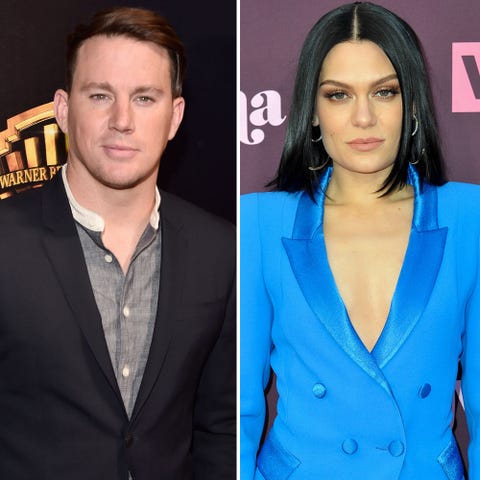 Channing Tatum is dating again following his split from Jenna Dewan in April. The actor is now reportedly dating British singer Jessie J, according to Us Weekly. The rumored couple hasn't publicly commented on the dating buzz yet.
Although the dating news might come as a surprise, Tatum and Jessie J, whose real last name is Cornish, have apparently been seeing each other for months, a source told the site. However, People's insider says the romance is "very new."
The Magic Mike star was seen at the singer's concerts in Seattle and Salt Lake City, according to Us. They were even reportedly spotted mini golfing together.
View this post on Instagram
SALT LAKE CITY… ? You are up next TONIGHT!! The R.O.S.E. Tour! ?Get tickets @ jessiejofficial.com
A post shared by J E S S I E . J (@jessiej) on
People reported weeks ago that Dewan, who was married to Tatum for nine years, was also dating again. "[Jenna] has been on a few dates but doesn't talk about a boyfriend," an insider told the site. The World of Dance host has apparently been busy filming between LA and Atlanta.
The source added at the time that Channing was also going on dates, but nothing was "serious."
Tatum and Dewan announced their separation on April 2 with heartfelt statements on Instagram. "We have lovingly chosen to separate as a couple," they wrote. "We fell deeply in love so many years ago and have had a magical journey together. Absolutely nothing has changed about how much we love one another, but love is a beautiful adventure that is taking us on different paths for now."
View this post on Instagram
A post shared by Channing Tatum (@channingtatum) on
Channing and Jenna met in 2006 on the set of Step Up and married in 2009. They welcomed their only child together, Everly, in 2012.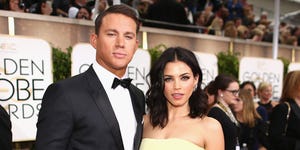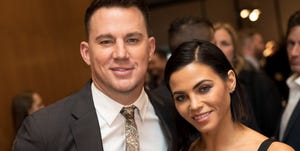 Source: Read Full Article