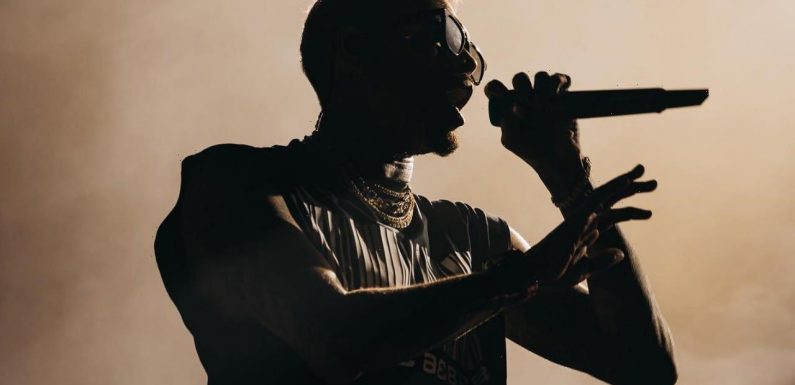 The 33-year-old RnB star was performing 'Take You Down' while dancing on the female fan's lap, but instead of enjoying the moment, she was busy recording the singer.
AceShowbiz –Chris Brown is no stranger to giving lucky fans a lap dance, but he doesn't appreciate it if they record it. In a video obtained by TMZ, the "Under the Influence" hitmaker was seen throwing a fan's phone for filming him.
The R&B star was performing "Take You Down" while dancing on the female fan's lap. However, the woman kept trying to record it instead of enjoying the moment. Getting over it, the musician grabbed her phone and hurled it into the crowd.
Luckily, the woman reportedly got her phone back. It remains unknown whether the phone was damaged.
This was not the first time CB gave fans a lap dance onstage. He also did the same during his tour in Europe last month. After videos of the lap dance made their way online, fans couldn't help but lust after him.
"Lawd I might woulda pulled my pants down," one online user quipped. Another jokingly wrote, "I wud collect all seven dragon balls or fight Thanos himself for the infinity stones to swap places with her!!!!"
Another added, "Ughhh Bae do it to me." Someone else chimed in, "I wish this was me. Imma pray on it cause I'm grabbing parts he get in my face like that." A different individual exclaimed, "Shoulda been me."
A video from the moment was posted all across TikTok. The woman then reposted the clip on her own Instagram page and wrote in the caption, "That's me @chrisbrownofficial."
You can share this post!
Source: Read Full Article