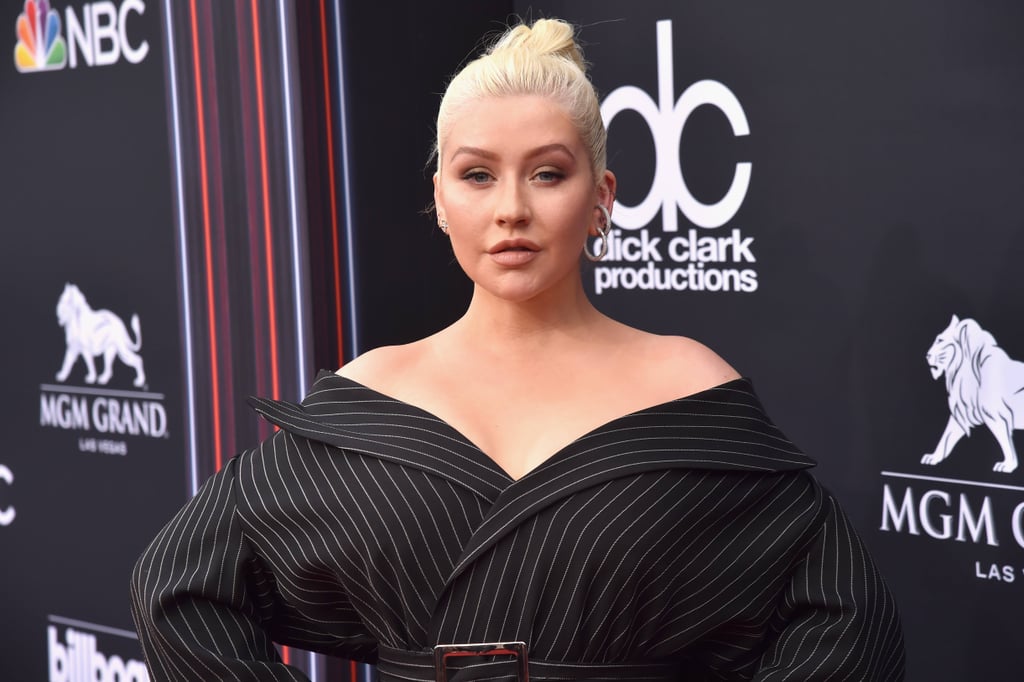 Christina Aguilera Talks About Being "Pitted" Against Britney Spears in the Early 2000s

Ladies (move), gentlemen (move)! Christina Aguilera is opening up about her alleged feud with Britney Spears, so strap on your time machines and get ready to go back to the early 2000s. In the cover story of Cosmopolitan's October issue, the 37-year-old superstar talked about everything from her beef with Britney to how it relates to her reinvented and stripped-down look. It's not the first time Christina has embraced a "makeover," as she referenced in the interview, but last time, it was interpreted as a stark contrast to fellow star Britney.
Back in 2002, Christina dyed her hair black and teamed up with Redman to release "Dirrty" from her Stripped album. Christina recalled the song being compared to Britney's "I'm a Slave 4 U," and how both songs painted an unrealistic (and very sexy) picture of the two singers. "It's hard to hear yourself being called names. I remember being hurt by these commercials on MTV, pitting Britney as the good girl and me as the bad girl. It's like, if I'm going to be demure and innocent, that's okay. But if I'm going to just be myself, I'm trouble."
"I love the female body, and I think it's something to be proud of, not something that men should dictate ownership of," she added. "'Dirrty' was extremely controversial at the time, but it would be nothing now. I hope I paved the way and helped set the ground rules that women can be any version of themselves they wanna be. . . and proud of it."
Britney and Christina were both childhood members of the Mickey Mouse Club and had similar career paths following the TV show. In 2000, the two presented an award together at the MTV Video Music Awards. Then, following the release of both "Dirrty" and "I'm a Slave 4 U," Christina and Britney performed with Madonna at the 2003 MTV Video Music Awards, where those unforgettable on-stage smooches took place. Read on to see photos of Christina and Britney during those iconic 2000s appearances together.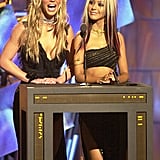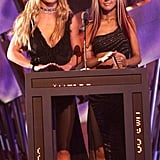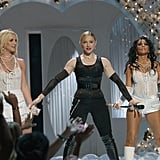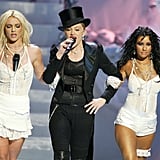 Source: Read Full Article