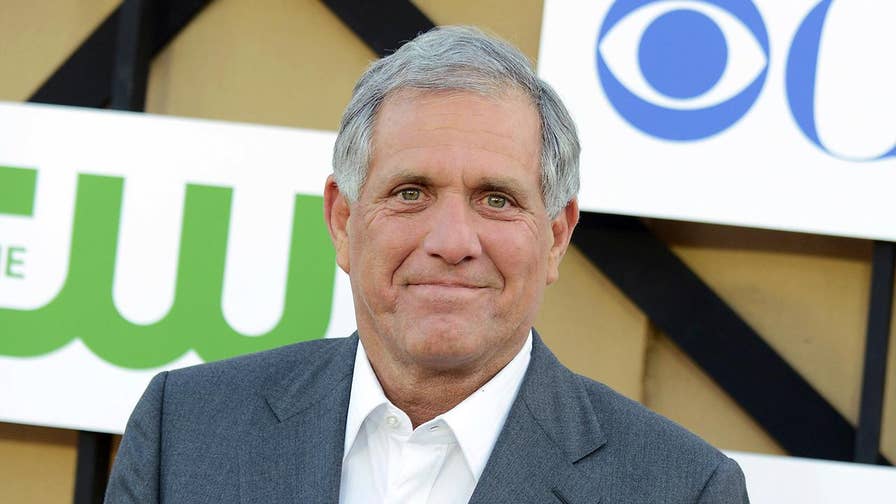 Les Moonves steps down amid sexual misconduct allegations
CBS CEO Les Moonves resigns just hours after Ronan Farrow's bombshell report in The New Yorker revealed six more women are leveling abuse allegations against the television executive.
Disgraced CBS boss Les Moonves was nowhere to be found on the Hollywood Reporter's 100 Most Powerful People in Entertainment list released this week — after the mogul was ranked No. 4 just a year ago.
His omission isn't surprising, considering that Moonves just stepped down as CEO of CBS amid shocking sexual harassment claims, which he denies. (Also off the list this year after allegations are former fixtures John Lasseter and Roy Price, as well as director Brett Ratner.)
One ironic detail from the list a year ago when ill-fated Moonves was ranked fourth — behind only Bob Iger, Reed Hastings and Ted Sarandos, and Steve Burke — occurred when the power players on the list were all asked whose job they'd want for a day.
Moonves' answer? Charlie Rose.
Now it seems they do have similar roles, since being sidelined from CBS: The network said it folded investigations into both of their alleged sexual misconduct into one.
On last year's list, Lasseter, the former chief creative officer of Disney and Pixar, came in at No. 17, and answered of his dream job, "I think I have the best job in Hollywood, so I would switch with a ride operator at the Jungle Cruise at Disneyland — which is the best job in the world."
When asked how his assistant would describe him in one word, he said, "Passionate."
Ronan Farrow, who penned the New Yorker pieces that took down Moonves as well as Harvey Weinstein, made THR's list at No. 100.
Meanwhile, Jane Fonda said on Wednesday at a premiere of her new HBO documentary, when she was asked by Rosanna Scotto about the Hollywood execs who've been ousted: "Oh, poor top-paid executive who can't get his job back. F - - k it! Sweep the floor at Starbucks until you learn! If you can't learn, you don't belong in the boardroom . . . There are plenty of women who do belong in the boardroom."
Click here for more from Page Six.
Source: Read Full Article