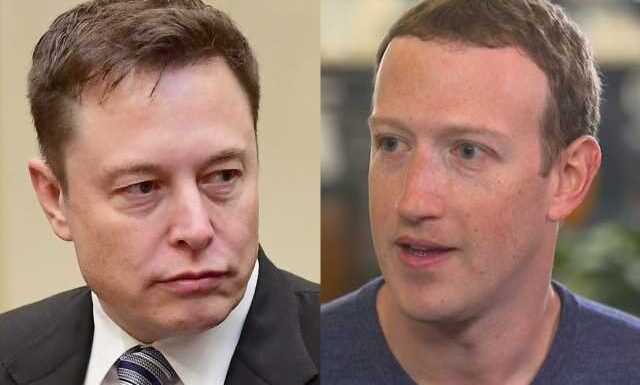 The Twitter owner would love to take his business rivalry with the Meta social media mogul to the fight ring and the boss of Facebook and Instagram is up for it.
AceShowbiz –Elon Musk and Mark Zuckerberg are both up for a cage fight. After the Twitter and Tesla owner wrote on the microblogging site that he wanted to have "a cage fight" with the Meta founder, Zuckerberg shared a screenshot of his tweet and responded, "Send me [the] location".
"The story speaks for itself," a Meta spokesperson told the BBC.
Musk then responded by suggesting the Vegas Octagon as the venue for the showdown, where the Ultimate Fighting Championship (UFC) battles are held in Sin City. Musk, 51, quipped, "I have this great move that I call 'The Walrus', where I just lie on top of my opponent and do nothing." Suggesting he'll be easy to beat, he added, "I almost never work out, except for picking up my kids and throwing them in the air."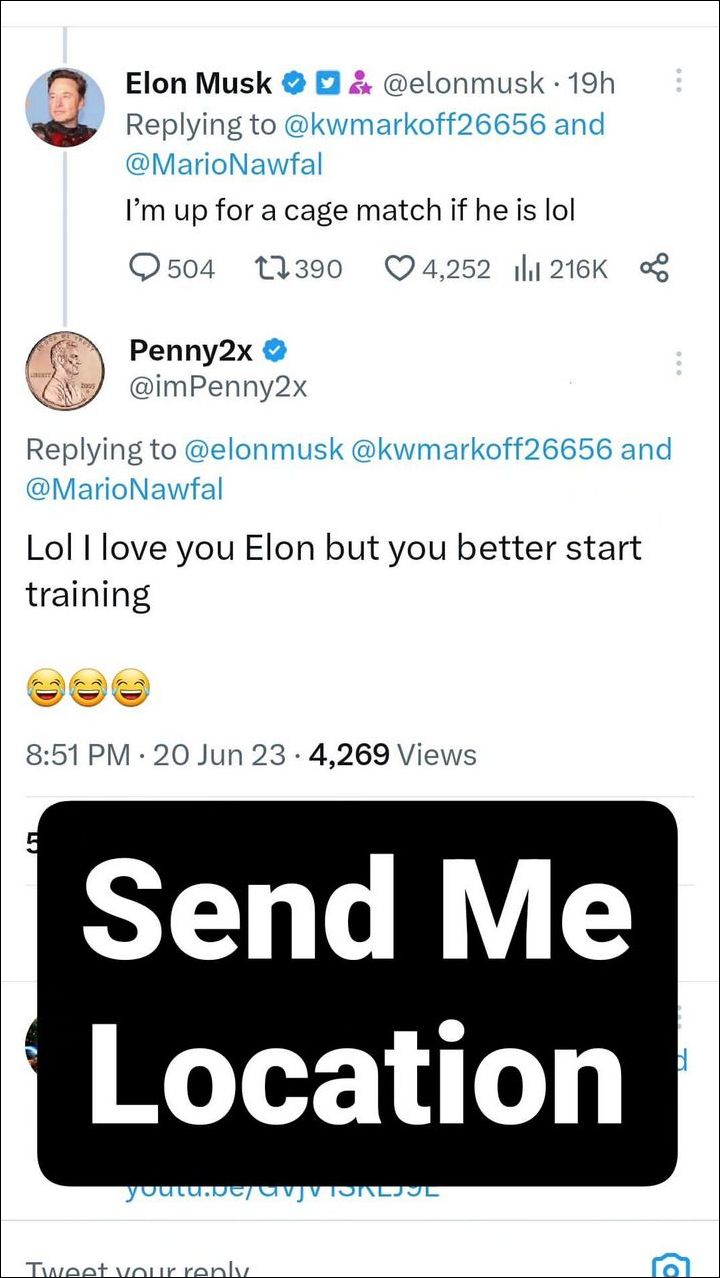 Mark Zuckerberg responds to Elon Musk's cage fight challenge
Zuckerberg, 39, is more likely to win should the pair actually enter the cage as he's been partaking in some mixed martial arts (MMA) and has already won jiu-jitsu competitions.
The talks of a bout come after it was reported that Meta is developing a Twitter rival. The parent company of Facebook, Instagram and WhatsApp is believed to be making a text-based app like the microblogging app that has been struggling under its new owner, Musk.
A company rep told BBC News, "We're exploring a standalone decentralised social network for sharing text updates. We believe there's an opportunity for a separate space where creators and public figures can share timely updates about their interests."
The new social media service – which according to MoneyControl, has been nicknamed P92 – will allow users to sign in via their Instagram accounts. It is also believed to be similar to Mastodon, a decentralised social media server launched in 2016.
Musk spent a whopping $44 billion on the site and slashed more than half its staff, which is widely believed to be the reason why it keeps experiencing major service outages for hours at a time. In addition to these problems, Musk has been hit with a wave of lawsuits from former employees concerning their termination and dips in ad revenue.
This project comes after Meta failed to attract younger users to its flagship product Facebook, which Zuckerberg founded while he was a student at Harvard, a tale that inspired the 2010 "The Social Network" starring Jesse Eisenberg, Andrew Garfield, and Justin Timberlake.
Meta has also been struggling to reap their financial investment into their metaverse product, which allows users to dive into a virtual world. Along with this, Instagram has been facing massive competition.
You can share this post!
Source: Read Full Article