Way back on March 12 (seems like forever ago, doesn't it?), news broke that more than four dozen rich and high-profile people had been indicted by the federal government on charges including wire fraud, mail fraud, bribery, conspiracy, and a whole host of other allegations.
It rocked the internet, and quickly after the entertainment industry, as it was soon revealed that Lori Loughlin and Felicity Huffman Macy were among those indicted on bribery and fraud charges. For days it seemed like the scandal — in which parents of soon-to-be college students allegedly bribed athletic department officials across the country to accept their kids as phony athletic recruits — was all anyone could talk about!
And while it certainly hasn't fallen out of the news in the recent few weeks, Aunt Becky water cooler talk has died down a bit as social media users and TV fans have since moved on somewhat — to calling out Game of Thrones, or to reading about the horrific violent behavior of David Eason — but Loughlin, Huffman Macy, and the story itself are all still VERY much newsworthy!
So if you've tuned out to some of it a bit lately, fear not! Here (below), we'll get you all caught up on what you may have missed in the dozens of stories we've published about the college admissions scandal!
Here's EVERYTHING new that you need to know!!!
Contents
Read Part One
First things first, go read part one of this breakdown!!!
Written way back in late March, that covers all the first movements you need to know in regards to the indictments themselves, initial pleas, and where the federal investigation was first going — as well as the details on Rick Singer and exactly what the purpose of the initial alleged bribery ring was supposed to be.
What came as a shock to all of us when the announcements were made back in mid-March was actually the end result of a months-long federal investigation into William "Rick" Singer and his widespread bribery ring of rich and influential parents who seemed to recognize there was a "side door" to admit their children into prestigious colleges like Stanford University, the University of Southern California, Georgetown University, Wake Forest University, and many more institutions of higher learning around the country.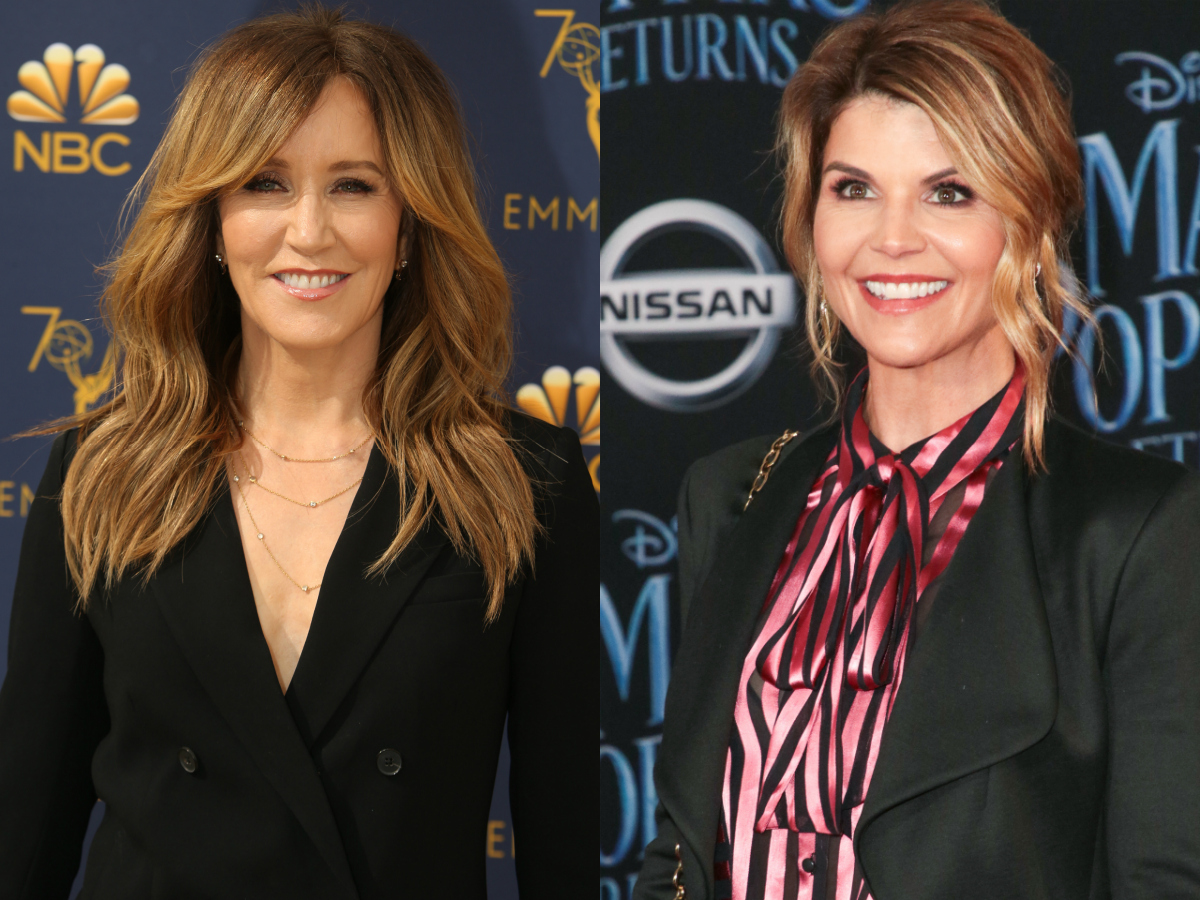 As noted in part one of our extensive breakdown, Singer had a variety of tactics to help facilitate admission for the children of rich parents, like bribing athletic department officials and coaches to admit the students as recruits even if they weren't actually ever going to play on those sports teams once at school.
Still other tactics for Singer included administering SAT exams with dirty proctors, who were paid to correct grades and help students — as was the case with Huffman Macy's daughter, for one — to gain better scores on the SAT and thus be potentially far more attractive to colleges nationwide. Singer was brazen and bold about his scheme — and when he finally DID turn state's evidence for the federal government, well, he wasn't shy about taking down everybody along with him…
A Daughter, Gone
If being indicted wasn't bad enough for Lori Loughlin, the Fuller House star and husband Mossimo Giannulli have seemingly sustained MAJOR family problems back on the home front now that their names have been dragged through the mud. Most notably: their eldest daughter, Olivia Jade, has dropped out of USC and gone off the grid, opting to more or less disappear for a while before eventually moving out of mom and dad's place altogether and shacking up with friends.
According to several reports we've published in the last few weeks, part of the reason for the recent move in with friends is because Olivia Jade's relationship with her mom is HORRIBLY strained right now, and it may never recover — or, at the very least, it may never again be quite what it once was. The pair had been remarkably close as Olivia grew up and got close to college, with Lori even appearing in the girl's YouTube videos on her previously popular channel, but now, that's all for not with the two reportedly estranged from each other and Olivia Jade out on her own as an adult for the first time in her life.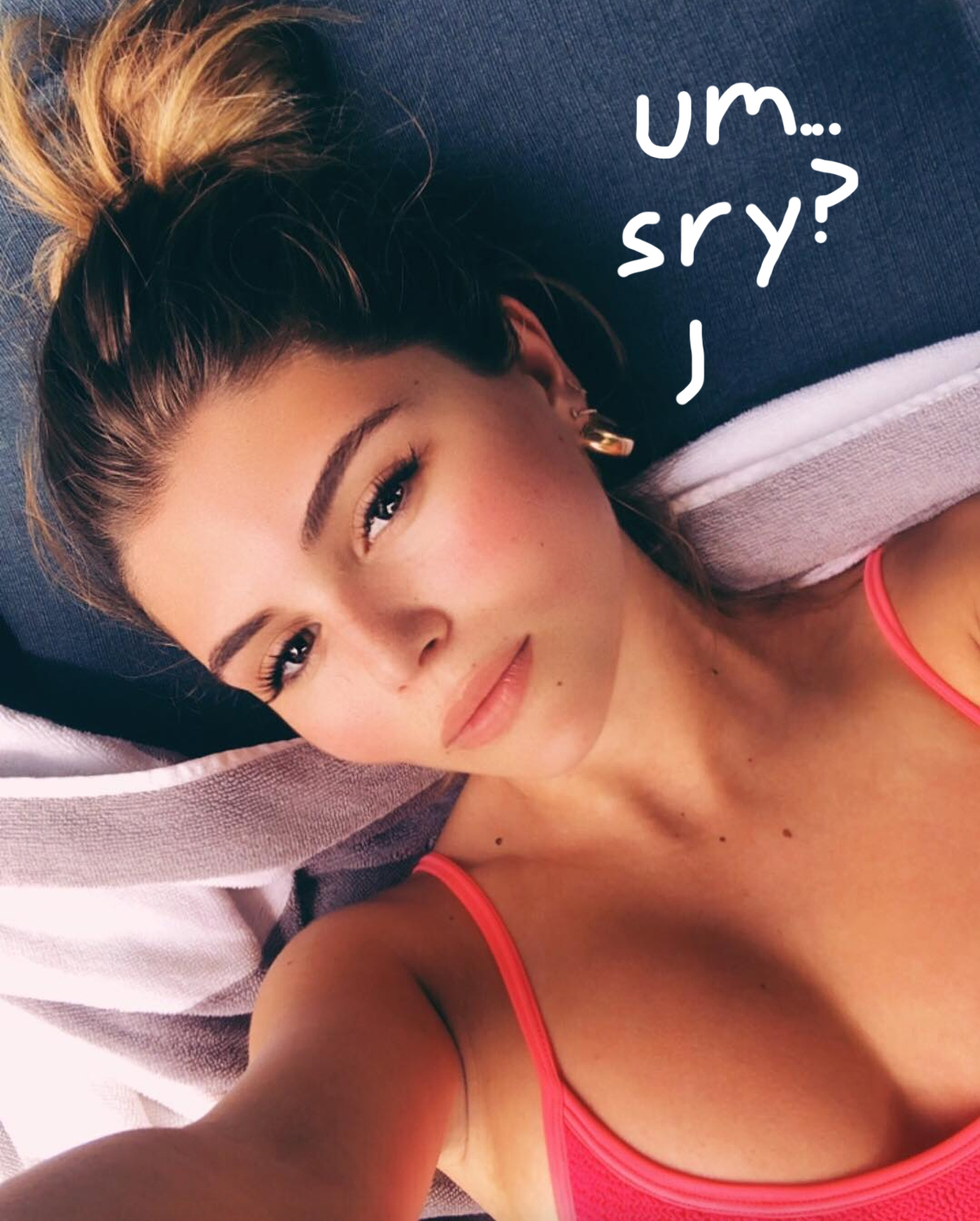 It's not just mom who got kicked to the curb, either!
While Olivia Jade has apparently been ditching her mom to instead spend her time partying with other YouTube stars, the former USC student also ditched her longtime boyfriend PERMANENTLY to instead chase clout with the YT community as she hopes to catch fire on the platform again, or so the reports say.
That's just cold blooded, Olivia Jade!
Her man, Jackson Guthy, had proven himself to her time and again in what had previously been a successful, long-term relationship, but Olivia Jade seemingly dumped him the first chance she got — and she's moved on for bigger and better things!
On her own, no boyfriend, lookin' for a new man, no parents to tell her anything… it sounds like the YouTube star is getting a LOT of freedom when maybe she needs the exact opposite… Just sayin'!!!
A Guilty Plea
On the other side of the spectrum away from Loughlin's trainwreck, Felicity Huffman Macy pled guilty to one charge of fraud in early May, effectively kicking off the beginning of the end for her own disgraceful behavior in this scandal. Huffman was visibly emotional and brought to tears during much of her court appearance in which she made the plea.
Interestingly, her husband William H. Macy was NOT officially charged with anything in the investigation, even though Singer's admittance and follow-up seems to suggest the actor was at least partially involved here with Hoffman to bribe officials' assistance while their daughter took her SAT. No matter; the feds will get to the bottom of everything soon enough as more parents continue to plead out and/or take their chances with a day in court.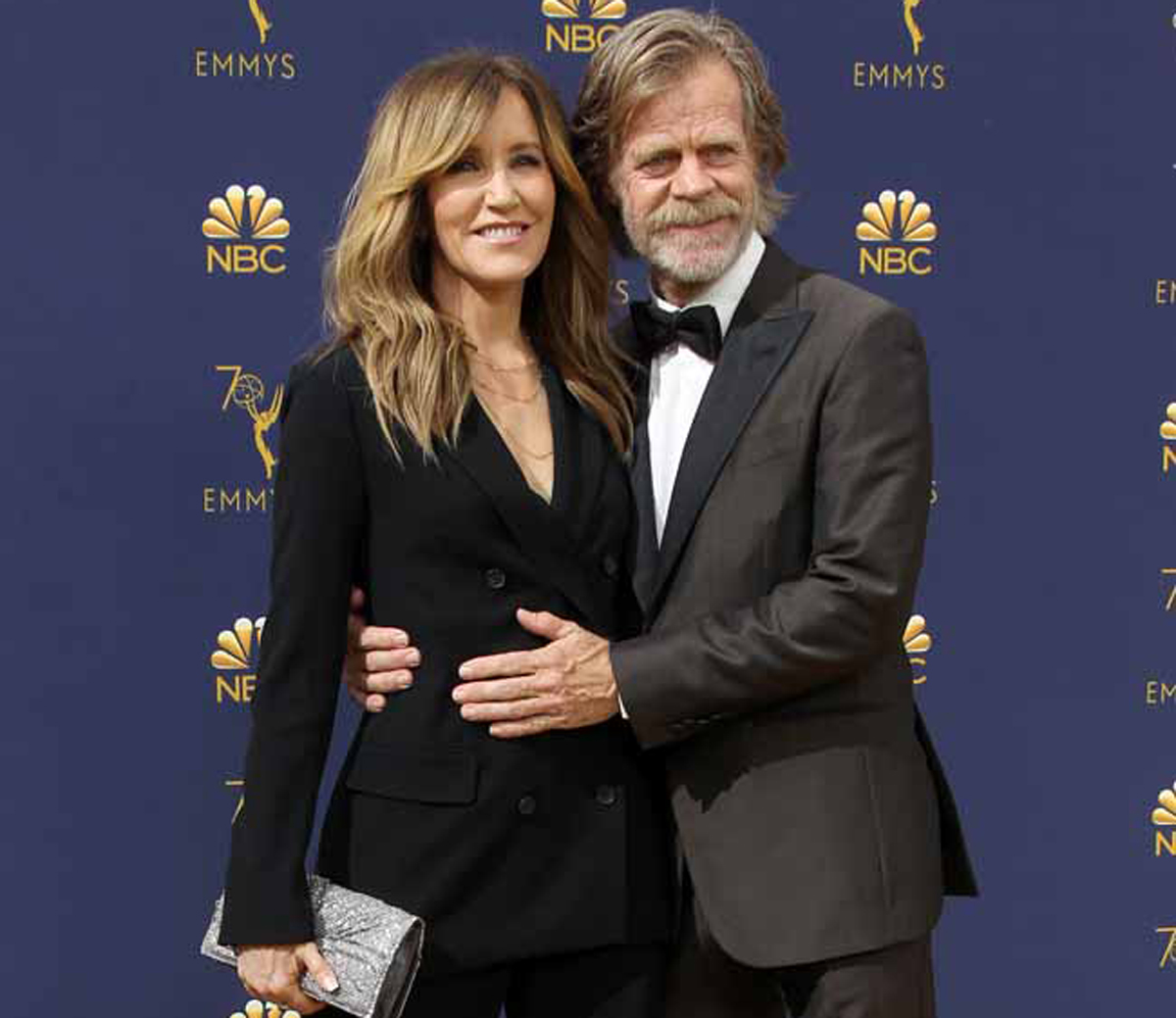 Officially, the actress pled guilty to a single count of conspiracy to commit mail fraud as part of the fall-out from the federal investigation known as "Operation Varsity Blues." She has admitted her role in paying $15,000 to Singer himself, in order to fraudulently boost her daughter's SAT score as part of the nationwide college admissions scam.
Per reports, it could still be another 12-14 weeks (from mid-May) before she's actually sentenced. Federal prosecutors are aiming for a sentence between four and ten months in federal prison on the guilty plea. Huffman's lawyers are arguing that the sentence should be between zero and six months, instead. Ultimately, it'll be up to a judge, who could also decide to levy fines and restitution against the actress, as well.
The star had previously released a statement taking responsibility for her actions and admitting guilt while showing at least some level of regret, so it's possible a judge may acknowledge that as appropriately remorseful and lighten her sentence, especially after her guilty plea in court. Regardless, you can't help but wonder whether this was a smarter move than Loughlin's choice to go it alone in court against the full resources of federal prosecutors…
Lori's Legacy?
From Wake Up, San Francisco… To, WAKE UP Inmate 145622!
As time has gone on over the last few months, Loughlin has reportedly grown increasingly concerned about her legacy amid this widespread, wild college admissions scam. Yes — that's what she has supposedly been worried about, despite choosing to plead not guilty to mail fraud and conspiracy to launder money during a court hearing in early May. She'll take her chances with the feds — but if prosecutors have their way with the Full House alum and her husband, both their careers and their entire lives could be tarnished with a conviction and potential time served in federal prison!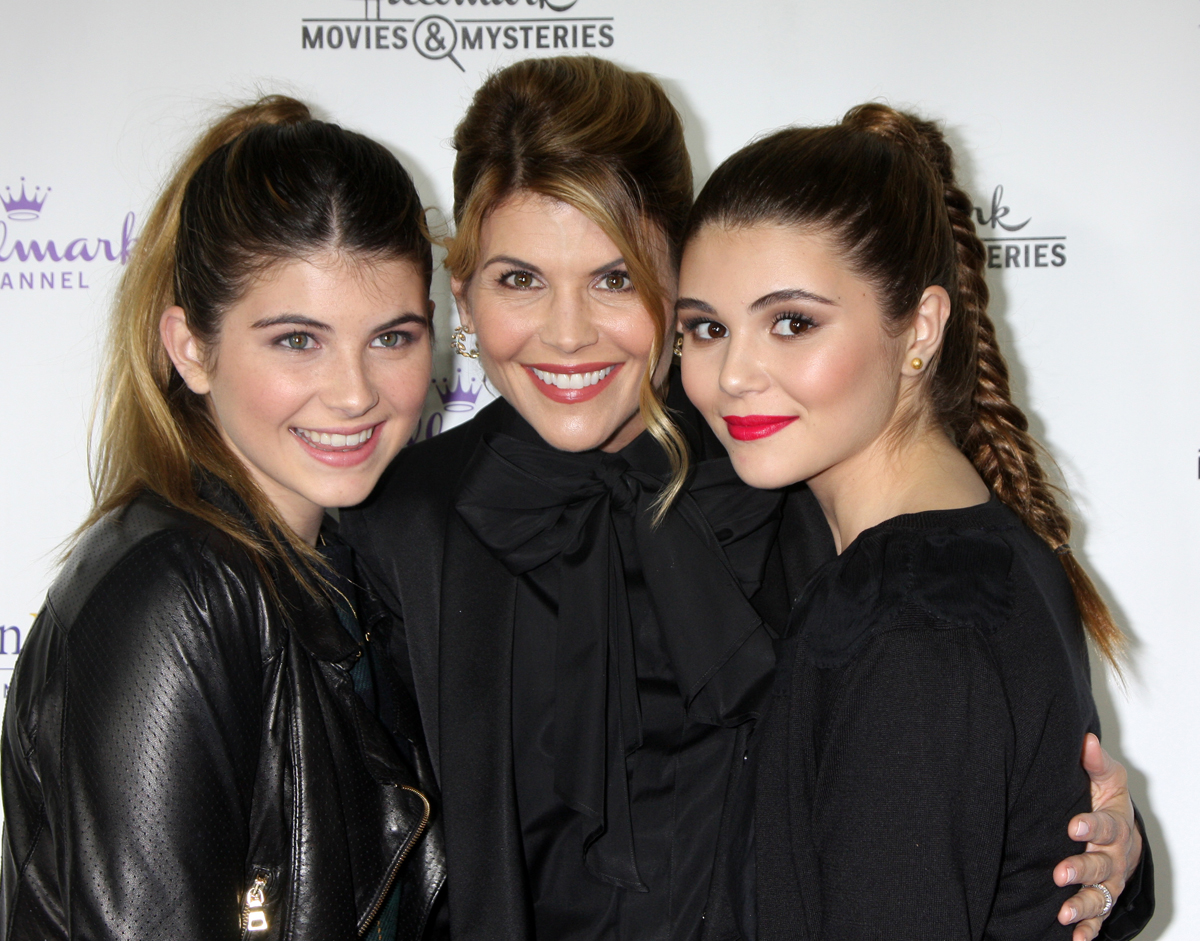 Sources close to Loughlin have reported that she is both "shocked" and "saddened" that she'll forever be known as the woman that (allegedly) dropped $500,000 to bribe officials into morphing her daughters into phony USC crew team recruits for guaranteed college admission.
"Aunt Becky" has already become something of a catch-all meme to describe similar crimes, scams, schemes, and calculations would suggest that much of pop culture and the entertainment world has already firmly attached this controversy to Loughlin, and Loughlin alone. Much more so than her husband, and even more so than Huffman, who opted to lay much lower than Loughlin's fam, along with her relatively straightforward plea deal rather than choosing to fight it out in court.
Preparing A Defense
As Loughlin and Giannulli reportedly begin to realize just how much trouble they may be in, the couple have worked to prepare their legal defense. And that defense is… uh, well… they are apparently going to argue that they had "no idea" that Singer was going to bribe coaches at USC with their half a million dollars, putting forth the idea that the pair was supposed to be completely in the dark about what was happening with their $500,000.
Apparently, while the criminal complaint itself allegedly makes the pair look like criminal masterminds in conjunction with Singer, they will argue that they really didn't know the legalities of what was going on. In other words… they're not lawyers or experts on college admissions or the law — they're just parents who simply wanted to make sure that their daughters got into a good school.
And while most parents might call in favors to somebody they know, or donate money to the alumni association, or something, these two decided to give their money — a LOT of money — to this consultant, reportedly not entirely knowing everything that was going to be done. When it all fell apart, then, they claim that THEY were more surprised than anybody that trouble was afoot.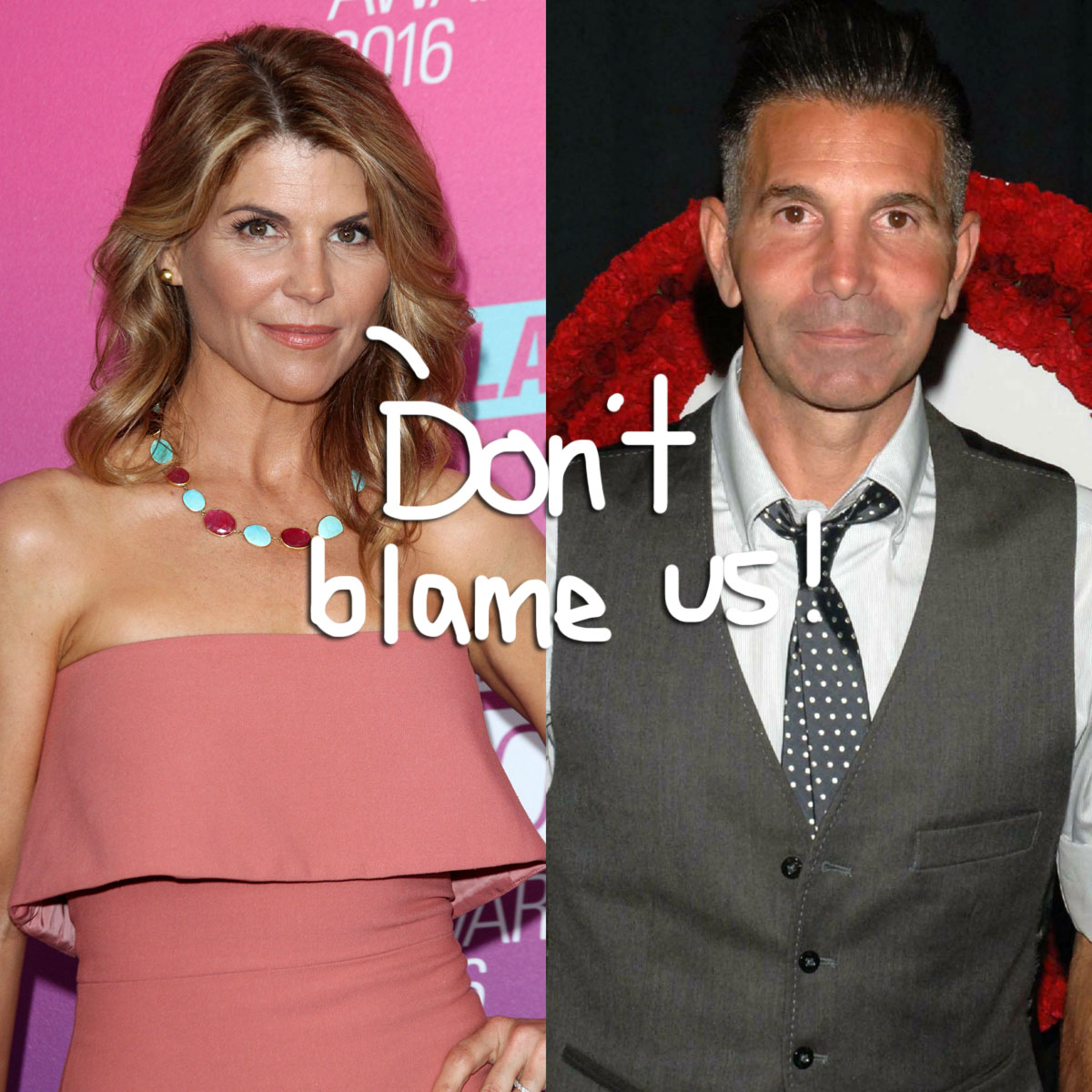 That's one hell of an interesting defense, considering that ignorance of the law does NOT make you innocent; for example, just because you don't know murder is a crime doesn't mean you can murder people without going to prison for it. Works the same way here: they can call Singer a consultant all they want, but if their money was used to facilitate crimes like fraud, bribery, money laundering, or anything similar, that would firmly leave Loughlin and Giannulli on the hook for the consequences. And it's for that exact reason that it's so curious as to why they never took a plea deal…
Still, recently Lori has reportedly gotten more optimistic about the couple's defense, and she reportedly now believes that they can beat federal prosecutors at their own game and walk away innocent. There are a few things working in their favor, to be sure, but it'll be a long shot to straight up beat the feds at their own game in what will be an EXTREMELY high-profile court case.
Copy Cats?!
Believe it or not, Aunt Becky is far from the only one to pull an Aunt Becky! And more stories of educational deceit of various varieties are now coming out about several different high-profile celebs unrelated to this college admissions scandal, too. What a weird world we live in!
For one, Dr. Dre was called out for making a major donation to USC several years ago only to have his own daughter admitted to the school as a freshman this year. The sh*t hit the fan there when Dre gloated on social media about how he DIDN'T bribe anybody to get his daughter into school, but fans were quick to point out that technically, Dre, you absolutely did. Oops!
Blac Chyna was caught up in a fake Harvard Business School continuing education scam earlier in May, when she posted an "acceptance letter" that was allegedly faked by a company that had also offered to take the course for her — and sell her the passing grade, too! FWIW, Chyna declined to have the company take the course for her, but it's unclear who wrote up the fake admittance letter. Do whatever you gotta do to look good on social media, right?!
And then there's R. Kelly, who allegedly pulled a REVERSE Aunt Becky on his poor daughter late last year, reportedly pulling out from paying for her books and college tuition despite being legally obligated to do so. He left her high and dry without warning or notice, even going so far as to have her kicked out of student housing without any warning once he stopped paying the bills like he initially promised to do. Brutal! Like Lori, R. Kelly is quite the fan of specious legal defenses, so maybe this makes sense…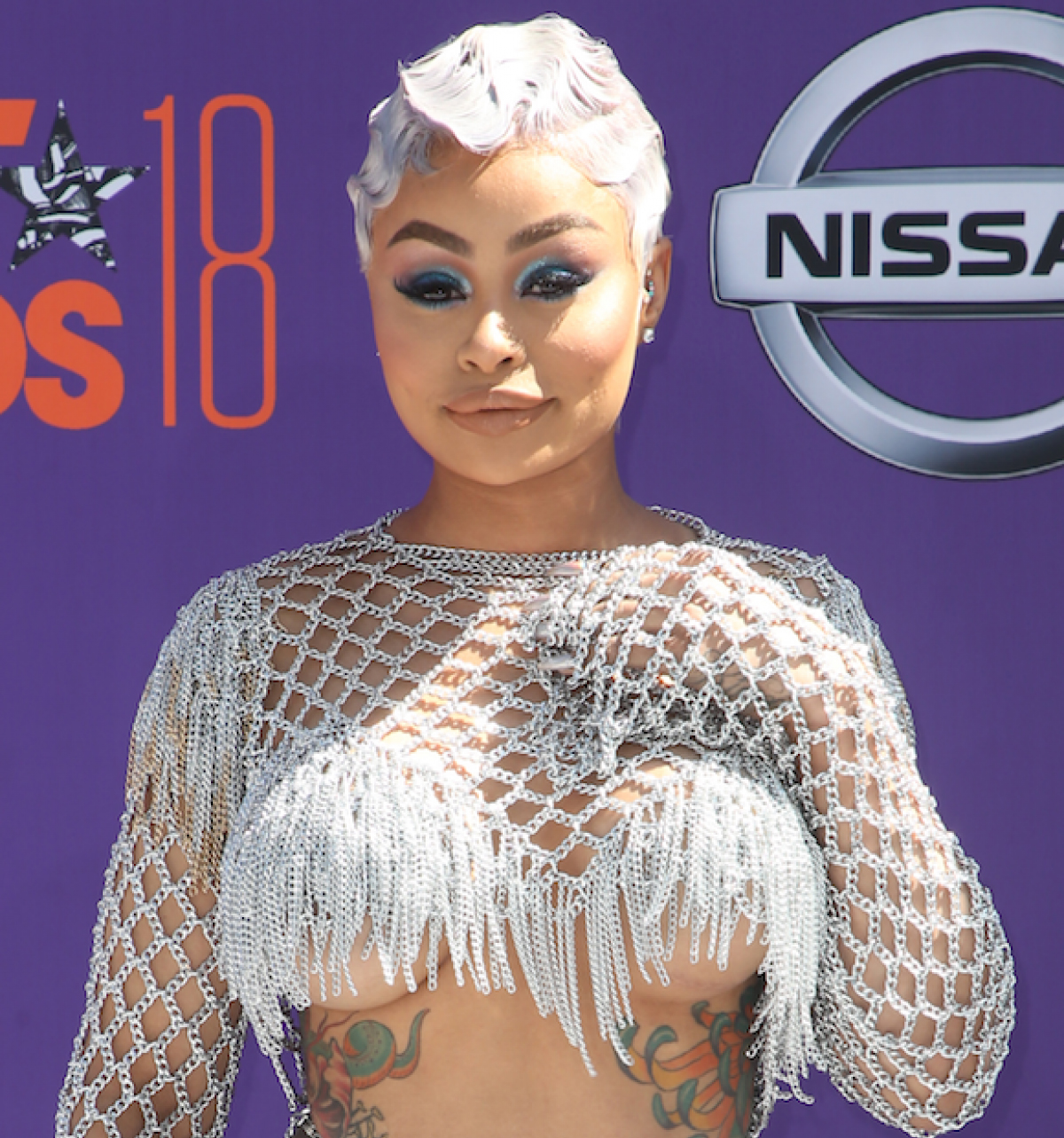 Whew! Well, there you have it, Perezcious readers! Quite a bit to take in, right??
You can at least rest easy knowing that Kim Kardashian West — studying right now to become a lawyer — has gone on the record throwing MAJOR shade at those caught up in the college admissions scandal! At least one celeb has her head on straight here!!!
Tell us your reactions and where you see the college admissions scandal (and prosecutions) going from here — sound OFF all about this topic and more in the comments (below)!!!
Source: Read Full Article