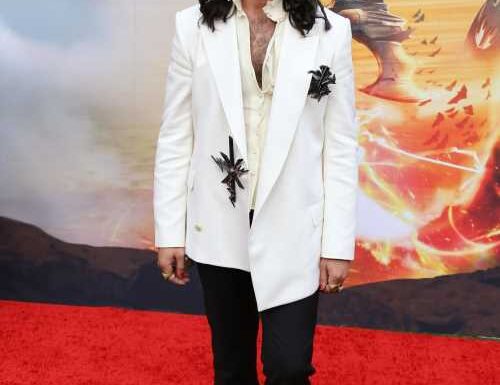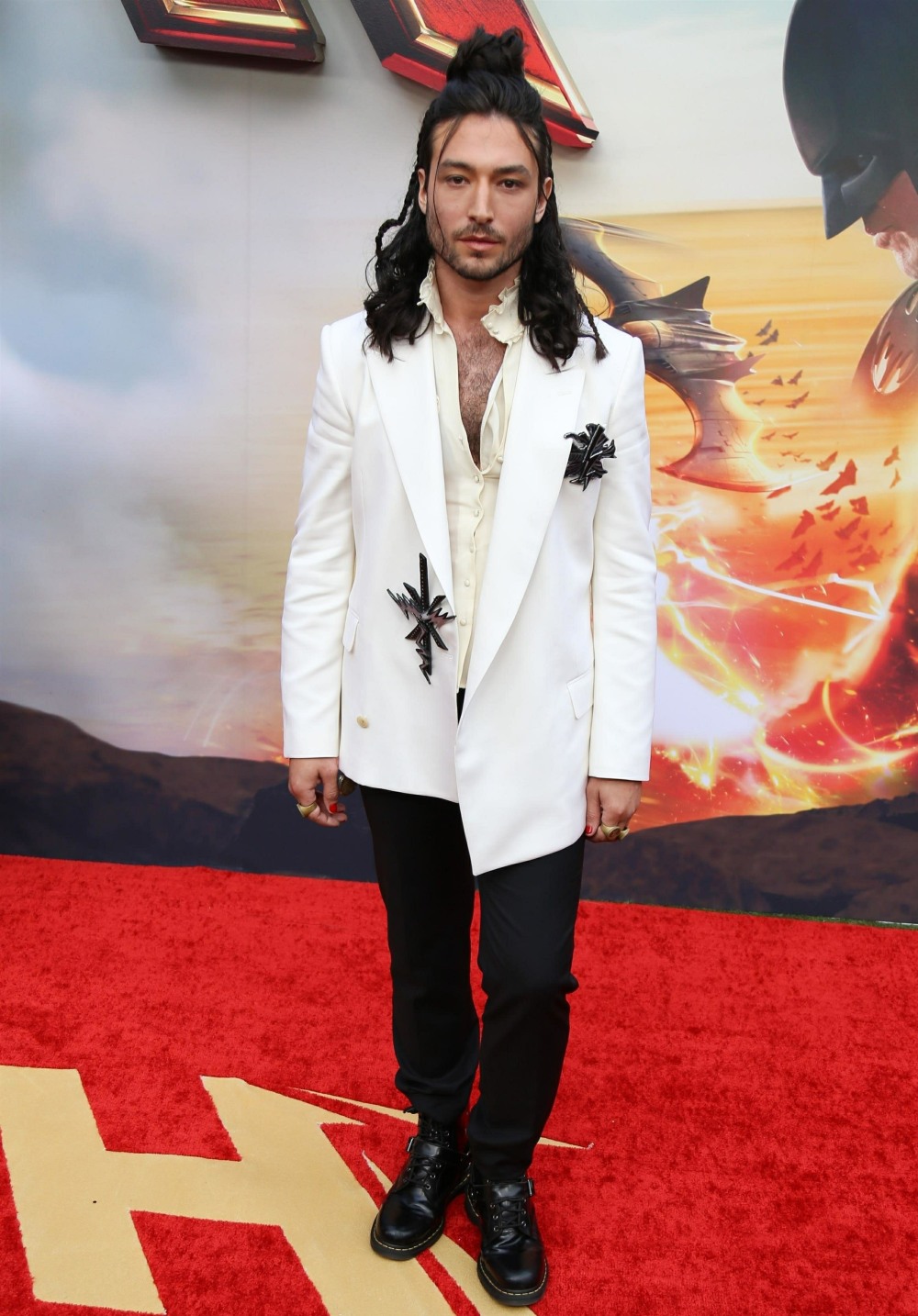 Last night was the big Hollywood premiere for The Flash, the DC movie which was beset by problems during filming and in post-production. The biggest problem was the star of the Flash, Ezra Miller. Ezra was arrested and charged with multiple crimes in a cross-country crime spree. Their crimes involved everything from assault to kidnapping to grooming to basically starting some kind cult. Their crime spree seemingly ended last summer – Ezra checked into in-patient treatment for "complex mental health issues." Since then, we hadn't heard anything directly from Ezra, and the early promotion for The Flash featured an Ezra-sized hole as everyone talked around their absence.
At the premiere, Ezra made their first public statements in nearly a year. They thanked Warner Bros' leadership and care, which means that the studio absolutely forced Ezra into treatment as the studio tried desperately to save their huge investment in this f–king messy franchise. The Hollywood Reporter also noted that all of the stars of the film were told to not give interviews on the red carpet, so it was images-only. Ezra did walk the carpet, as did Ben Affleck, Jennifer Lopez, Jessica Chastain, Dove Cameron and more.
I'm actually positive that Warner Bros asked Ben Affleck to bring Jennifer Lopez, and for the two of them to spend a lot of time posing for photos. I was even tempted to make them the headlining story: a Bennifer red carpet. That's what Warner Bros wanted, to focus more on Bennifer and Ben's return as the Batfleck. Anything to get the heat off Ezra. Fashion notes: J.Lo wore Gucci and she didn't look too jazzed to be used as a shield for Ezra Miller.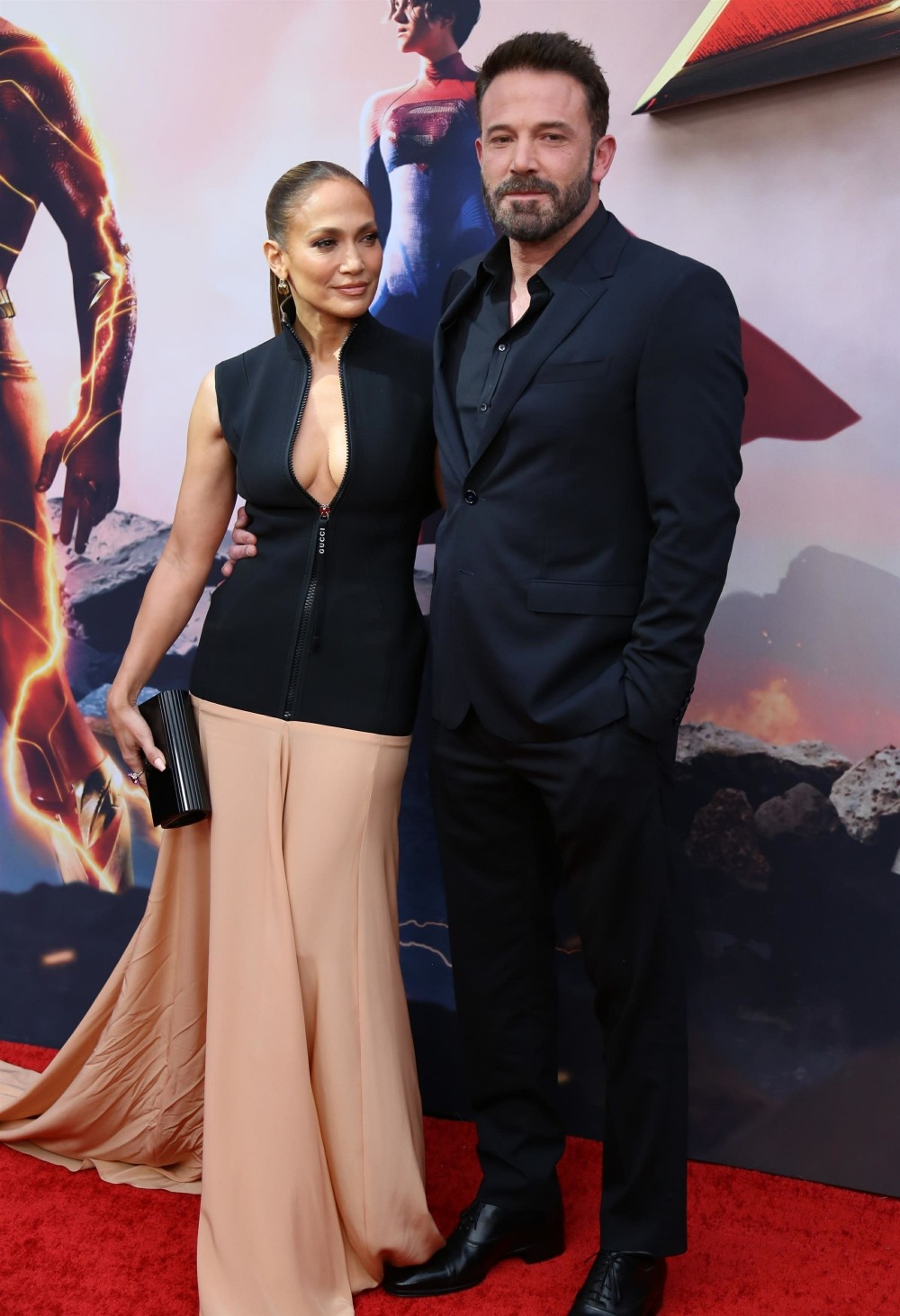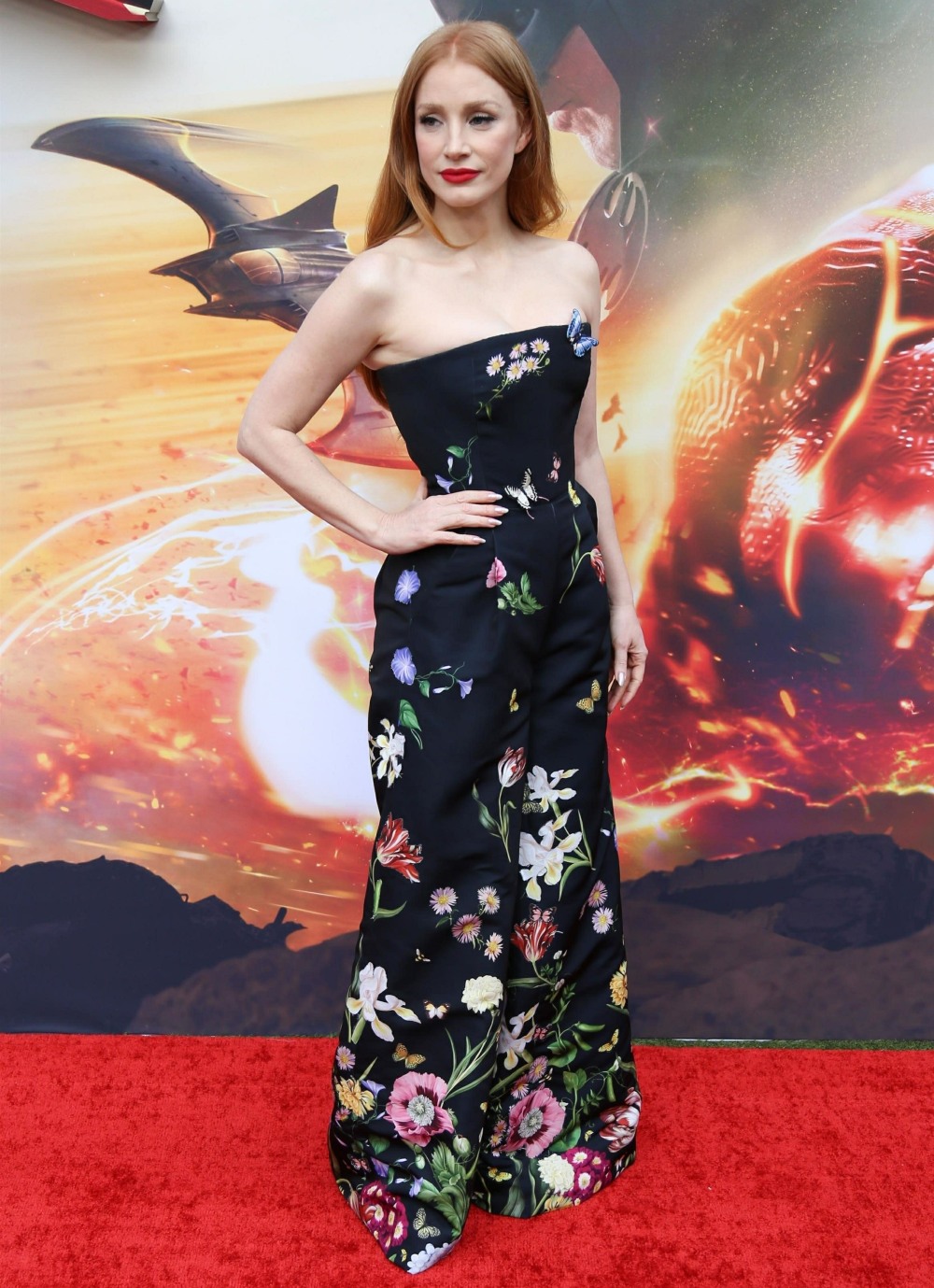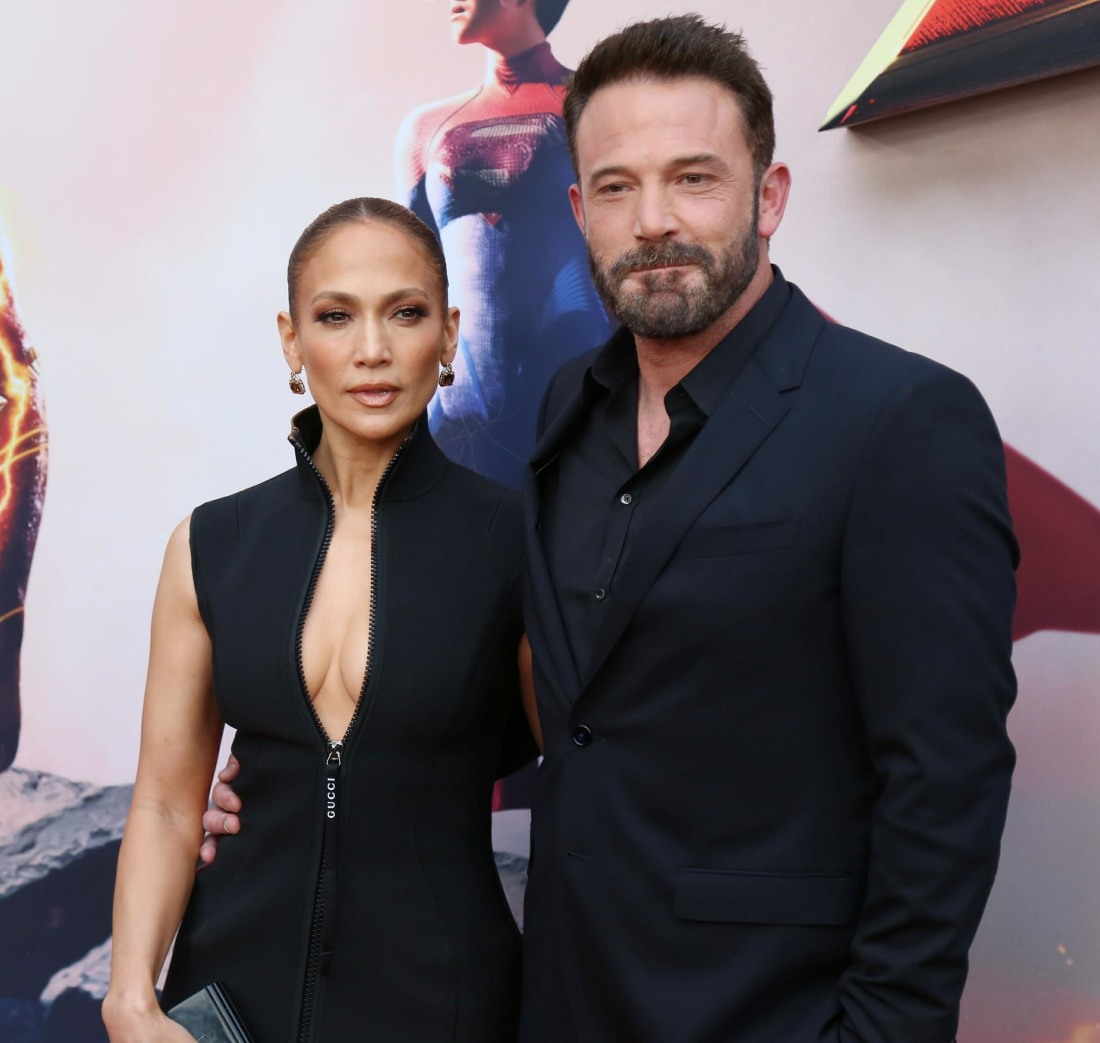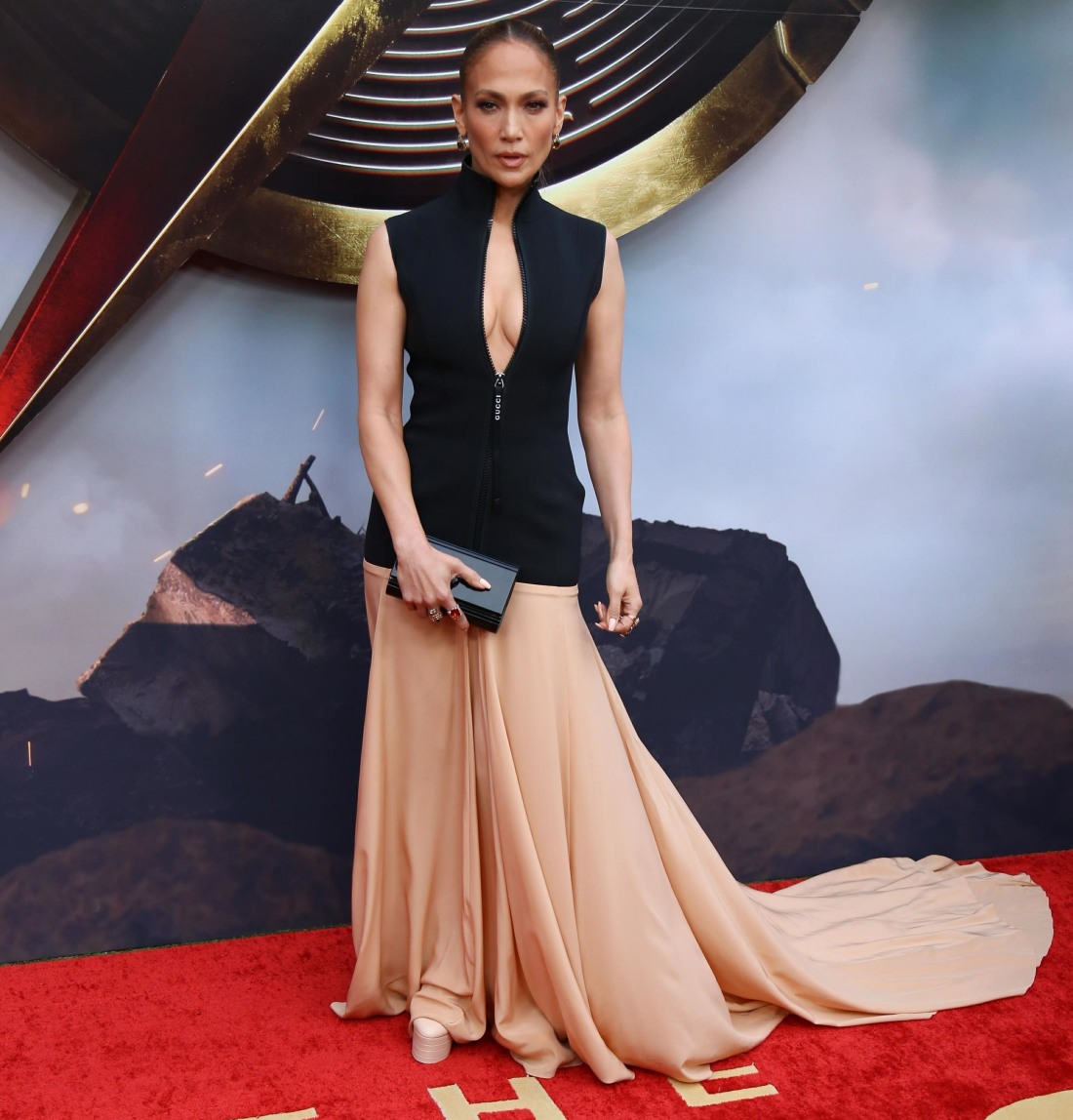 Photos courtesy of Backgrid.
Source: Read Full Article