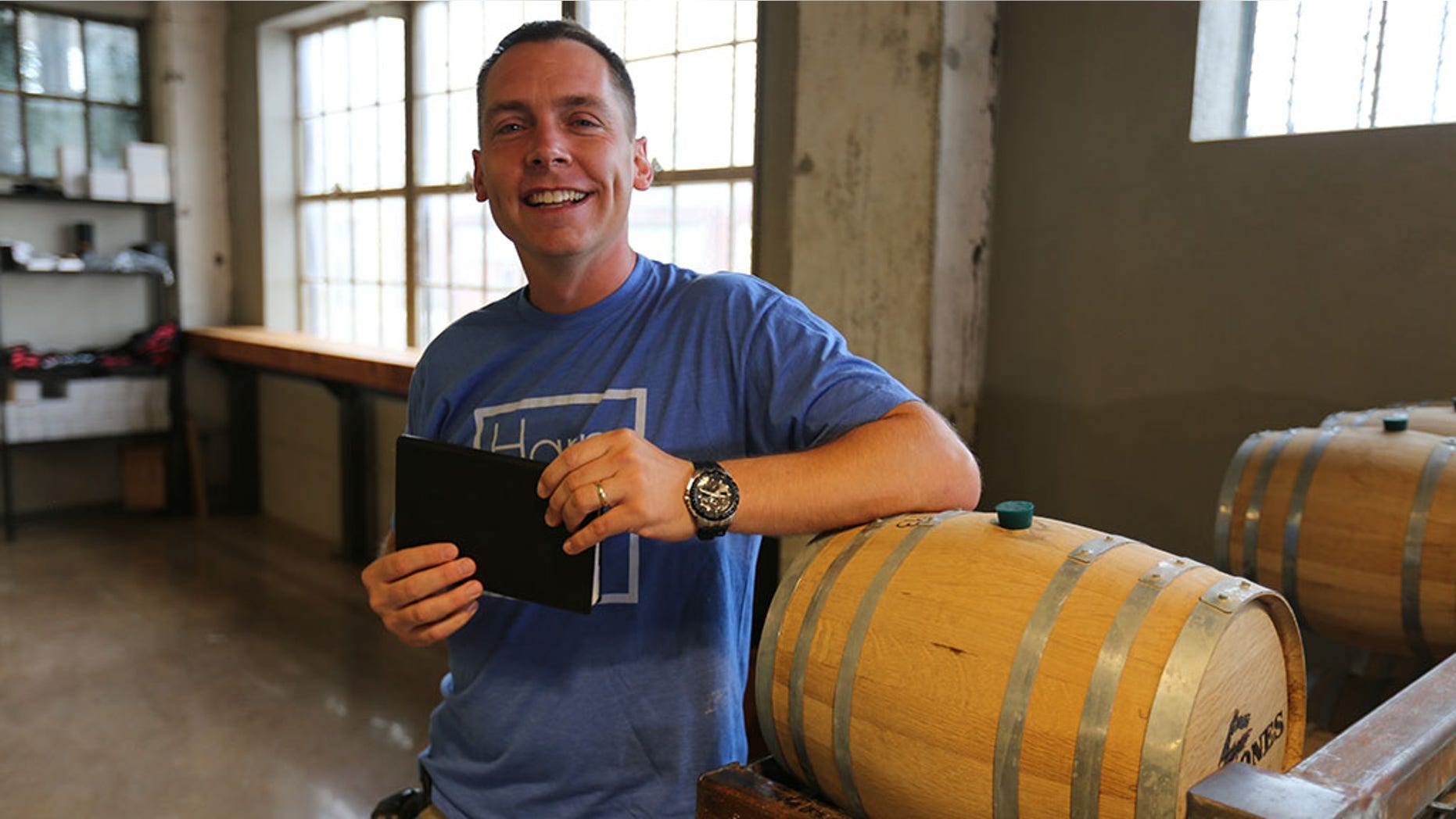 A Texas woman is suing "Fixer Upper" star Clint Harp over "severe injuries" she suffered after falling at his vacation home.
(HGTV)
HGTV star Clint Harp has been hit with a lawsuit by a Texas woman who endured a "violent fall" while she was staying at a Waco vacation home owned by the carpenter.
Tamra Rivera is seeking between $200,000 and $1 million for "severe injuries" she says she suffered in Oct. 2016 while vacationing at the property renovated by Chip and Joanna Gaines in Season 1 of their hit series "Fixer Upper," according to legal documents obtained by the Waco Tribune-Herald.
A rep for Harp did not immediately respond to Fox News' request for comment.
In the court filing, Rivera maintains that she and a group of four women rented Harp's vacation home while they attended the Gaines' Magnolia Silobration, an annual gathering for vendors, customers and fans – and during their stay, she took a tumble while walking down the staircase – one she alleges was "out of code and in violation of industry standards regarding stairways and handrails," according to the lawsuit.
The Tribune reported that the home needed to meet strict compliance regulations set by the Texas Accessibility Standards, which states that as part of a significant renovation, handrails must be provided on both sides of the staircase and that each step must be uniform.
According to the publication, the staircase at Harp's home does not meet the specified requirements. The suit goes on to claim that Harp's house is in an "unreasonably dangerous condition," but is still listed on the rental website Airbnb.
Source: Read Full Article