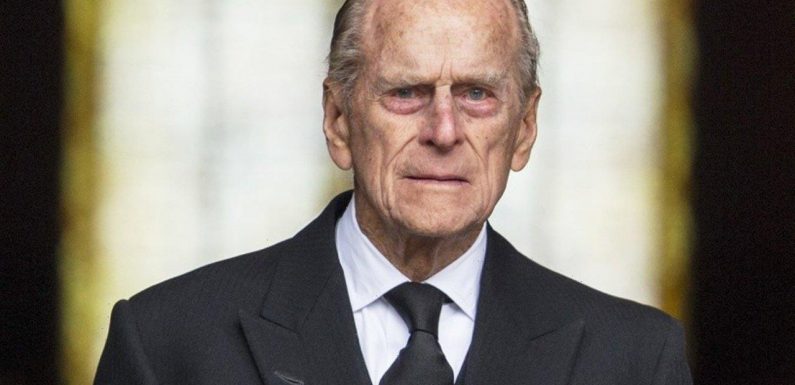 While most of his assets will likely go to his wife Queen Elizabeth, the late Duke of Edinburgh reportedly left 'generous' amount of money to his three royal staffers.
AceShowbiz -Prince Philip didn't forget his loyal aides in his will. The late British royal reportedly named three close staffers in his will before he died last month at the age of 99, according to a Thursday, May 27 report.
The Duke of Edinburgh's estate is estimated to be worth of $42 million (£30 million) at the time of his death. While most of his assets will likely go to his wife Queen Elizabeth, he left a "generous" financial gift to some of his closest aides, The Sun reported.
"Unlike some other royals, Prince Philip will be generous to the three men who looked after him," a source told the U.K. news outlet. "These include his private secretary Brigadier Archie Miller Bakewell, his page William Henderson and valet Stephen Niedojadlo."
All three men were involved in Philip's funeral procession, and Henderson and Niedojadlo were regularly by the prince's side at Wood Farm on the Sandringham Estate, where he spent most of his time.
While the alleged portions that would go to these three aides are yet to be disclosed, it was previously uncovered that Prince Philip wanted his granddaughter Lady Louise Windsor, the eldest child of Prince Edward, Earl of Wessex, and Sophie, Countess of Wessex, to inherit his horse carriages as she shared her grandfather's passion for carriage driving.
Meanwhile, his four children, Prince Charles, Princess Anne, Prince Edward and Prince Andrew, have allegedly been told they can "take what they want" from his book collection.
All of Philip's grandchildren, including Prince Harry, will reportedly receive an inheritance as well. "Philip was not the sort of character to punish a grandson for misbehaving. He was a very fair, even-handed and lovely man. Never held a grudge," the so-called insider said.
Prince Philip died of "old age" on April 9 at Windsor Castle, after months of battling various illness, including a heart condition that required a surgery in March. He was interred in the Royal Vault inside St George's Chapel in a private funeral on April 17.
Source: Read Full Article