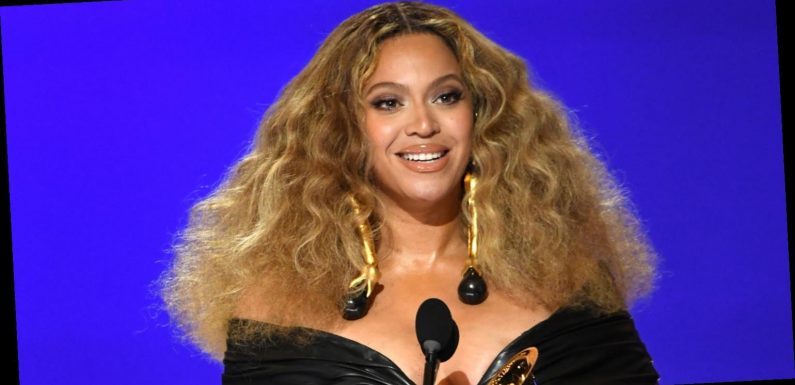 The producer of the 2021 Grammys telecast is opening up with some behind-the-scenes stories from this year's show, including how Beyonce's appearance happened.
It was previously announced that Beyonce would not be performing at the show and most fans assumed that she wouldn't be there at all.
Grammys executive producer Ben Winston chatted with Variety about the show and was asked if he was concerned about Bey and Jay-Z not showing up.
"Look, you never know who's gonna be there until the night, right? I had been told they were coming a couple of days before, but they're the biggest icons in the world so until people walk through the door, you just don't know. But I was so happy they were there, and I'm so happy that my first Grammys got to have that historic moment of tribute to her, in such an amazing way," Ben said. "So did I punch the air when that happened, when she was onstage and Trevor darted in and announced that it was a [she had tied the all-time Grammy record for most wins by a female artist], and then she went on and won it a half hour later? Yes, that was a wonderful moment of everything coming together in a really beautiful way. The fact that all of those stars aligned for that moment was probably my biggest moment of excitement."
Ben also talked about the first moment when Beyonce and Jay-Z were shown on camera, which was during a random audience shot.
He said, "Well, we did that a little bit on purpose. They were seated to one side, and we did that lovely steady [shot], it was really innocuous — I think we even put it in a mid-break, just to go, 'Hey guys!' It started with Taylor and then you see Dua and the Harry and then, 'Hey! There's Jay and Beyonce!' and then we just cut to a break. 'Wha?! What just happened?'"
Beyonce sent flowers to one of the night's other Grammy winners!
Source: Read Full Article