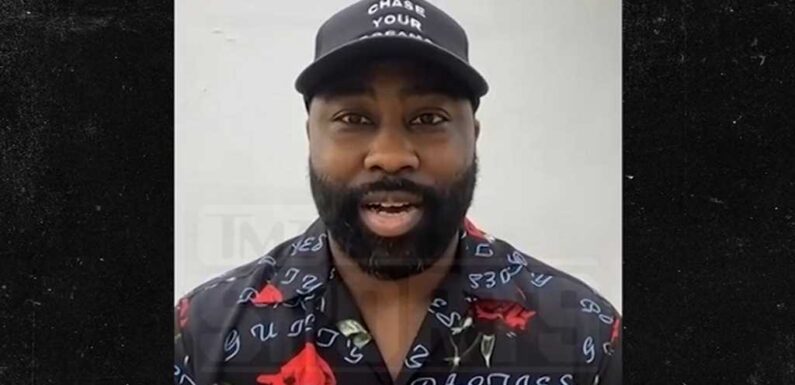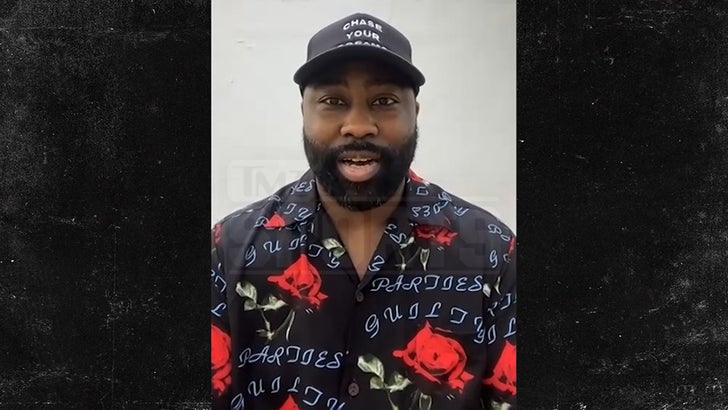 Darrelle Revis breezed into the Hall of Fame on the 1st ballot, but who's the greatest CB to ever walk on a football field??? TMZ Sports talked to the Jets legend, and while he didn't flat-out say it was Deion Sanders, he used a fascinating analogy to answer the question using two NBA legends.
"As Kobe is to Jordan, 'Revis Island' is to 'Primetime.'"
As great as Revis was, he openly admits he borrowed a lot from guys like Deion.
"I grew up watching Jordan. I grew up watching Kobe. Jordan would always say in interviews, ya know their relationship was pretty cool, so Jordan would always say 'Kobe always stealing my moves!' I think that's the same [with me and Deion]. I tried to mimic the greats as much as I could," Darrelle told us.
Of course, Revis, a 7x Pro Bowler, and 4x All-Pro was the best cornerback of his generation during his 11-season career. Darrelle won a Super Bowl alongside Tom Brady and the Patriots at Super Bowl 49.
DR racked up 29 interceptions … but more than the picks, he shut down half of the field.
Alongside Sanders and Revis, there are other players n the conversation for the greatest CB ever. Rod Woodson, Charles Woodson, Darrell Green and Champ Bailey are considered legendary players. There are also old-school guys deserving of recognition… players like Mel Blount, "Night Train" Lane, Willie Brown, and Mike Haynes.
Revis makes it clear … he borrowed from anyone who was talented and could help up his game, and they helped him get to where he is now.
"If it wasn't for a lot of his influence and a lot of other guys that are great influence, how could I be here? So I think they were the stepping stone to help me become a better player and play the game we all love."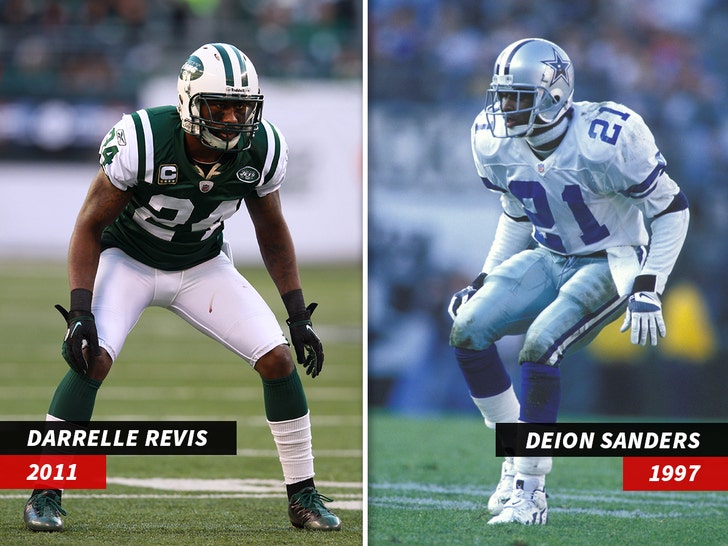 Revis joins fellow Jets legend, Joe Klecko as part of the 2023 Pro Football Hall of Fame class … and with Browns all-time Joe Thomas, is the only 1st ballot HOF'er in the group.
As for his speech, Darrelle says he hasn't yet started writing.
"I'm still tryna collect all the thoughts," Revis said, adding … "I wanna make sure it's very personable."
Revis has until August 5th … when he'll deliver his much-anticipated speech in Canton, Ohio.
Source: Read Full Article