Blake Shelton took home a People's Choice Award last night and yep: Gwen Stefani was there to support him. Which was great news for everyone interested in her engagement ring, because she finalllllly gave fans an up-close look at her diamond while chilling with Blake in the car. And holy sh*t it is huge.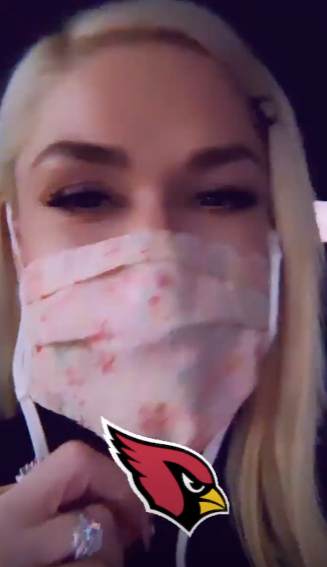 In case you didn't feel the need to tune into the People's Choice Awards last night, Blake gave Gwen a very sweet shoutout in his speech, saying "Thank you to my new fiancée, Gwen Stefani. That's S-t-e-f-a-n-i, if you need to Google it to figure out who she is. Thanks for the inspiration and I love you guys, thank you."
As a reminder, Blake and Gwen announced their engagement at the end of October with this cuteness, and Blake kept things super traditional—even asking Gwen's dad for permission:
https://www.instagram.com/p/CG2tZeonC9m/?utm_source=ig_embed&utm_campaign=loading
A post shared by Gwen Stefani (@gwenstefani)
A source told Us Weekly that "Blake had the ring custom-designed, and asked permission from her dad before asking Gwen," adding "It meant so much to Gwen that Blake was so traditional about it."
These two!
Source: Read Full Article