It's just about time for Bachelor in Paradise to sweep in and rescue us from the sticky August heat by distracting us with ill-fated hookups and wacky hijinks on the Mexican beach. Season 5 premieres on Tuesday, Aug. 7, and some of Bachelor Nation's favorite contestants from recent seasons will return to our TV screens. Bachelor Season 22 villain Krystal Nielson is back for Paradise and hopefully more glitter truth bombs, but in case you've erased all memories of Bachelor Arie Luyendyk (we get it), what happened with Krystal on Arie's season?
The then-29-year-old fitness coach debuted on Arie's Bachelor season earlier this year, revealing in her contestant intro package that her brother was homeless and refusing help from his family. Being so emotionally affected by her brother's plight, Krystal was seen treating other homeless people with kindness in the same package, but things took an unfortunate turn for her once she arrived at the Bachelor Mansion. Although Night One passed by relatively smoothly for Krystal, her first one-on-one date in Week 2 had the other women and Bachelor Nation feeling a little suspicious about her.
Perhaps telling us that we should have been anticipating his shadiness from the start, Arie brought Krystal home to Scottsdale, Arizona, for the date. He showed her his family's home videos and even introduced her to his parents, brother, and sister-in-law. Why, Arie? Why?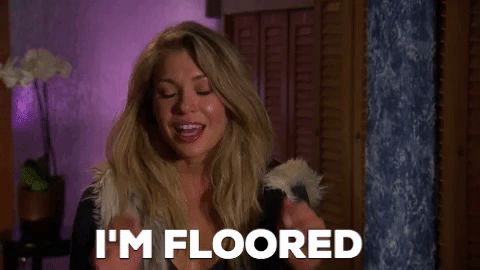 Of course, Krystal chose not to share the details of such an intimate date with the other contestants, which fueled their animosity toward her. On the bright side, Krystal vying for extra time with Arie at the cocktail party that week brought us an annoyed, highly quotable Bibiana, who Krystal will have to share some sunscreen with on Paradise this year.
No surprise, but Arie welcoming Krystal into his personal space so soon backfired quickly. Uncomfortable with their current status, she took him aside during a rose ceremony to gauge how he felt, and a group bowling date in Week 5 was the beginning of her demise. When Arie invited all of the women to the date's night portion rather than just the winning bowling team, Krystal initially refused to attend the rest of the date. In footage that didn't air until the Women Tell All, she even accused Arie of having a "needle d*ck," but that didn't stop her from crashing the group anyways after Arie visited her in the hotel room.
As expected, Krystal ended up on the long-awaited Paris two-on-one date with Kendall, who tried to pull an Oprah on her and convince her that she needs to embrace her inner beauty and kindness. Krystal didn't really seem to get the pep talk, but all of the red flags she had displayed throughout the season finally convinced Arie to send her home. Luckily, we received this super relatable GIF of Krystal stealthily sipping her wine before she left the show. This is bound to resurface sometime during Paradise, right?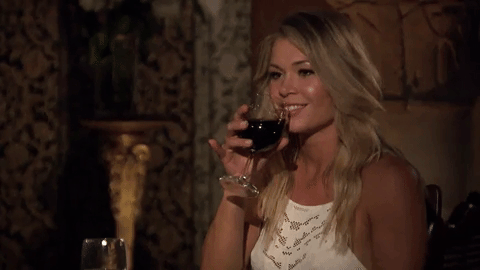 As is the norm for contestants once another cycle of the franchise begins, Krystal veered away from the spotlight once The Bachelorette started, but she's back for more on Bachelor in Paradise. Based on Season 5's full-length trailer, Krystal is a little more chilled out at the beach, calling Paradise "rad." It looks like she ends up cuddling with a mystery man in bed, and as much as ABC wants us to think that Krystal and Jordan are a match made in heaven, I refuse to believe it until I see it.
Competing for the same man often makes a lot of Bachelor contestants go crazy in the mansion, but I'm hoping that Krystal gets to be that compassionate lady who helped out the homeless on Paradise rather than a troublemaking villain. If not, let's hope she at least throws glitter in her campy Paradise intro.
Season 5 of Bachelor in Paradise premieres on Tuesday, Aug. 7, at 8 p.m. ET on ABC.
Source: Read Full Article