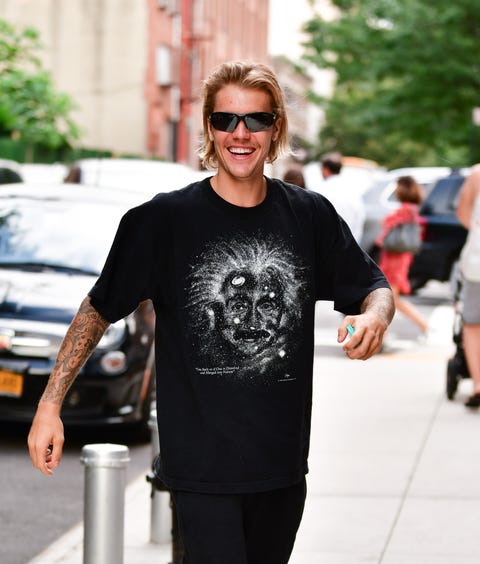 Following Justin Bieber and Hailey Baldwin's public cry-fest in New York City earlier this week, one-half of Jailey was spotted in better spirits on Wednesday night. As seen in a TMZ video, Justin briefly spoke to fans while leaving Hailey's apartment and even gave a brief explanation on those precious tears. It's a two-part answer, really. First, he flashed a copy of pastor Timothy Keller's 2011 bestseller, The Meaning of Marriage: Facing the Complexities of Commitment with the Wisdom of God. Then, the Biebs said, "You got good days and you got bad days. It's not real if it doesn't have any bad days."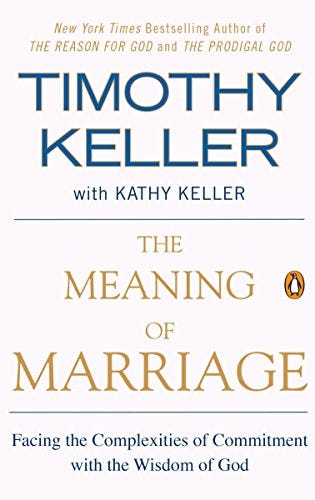 In addition to The Meaning of Marriage, which, ahem, examines "the Christian understanding of marriage," Keller, the pastor who founded the Redeemer Presbyterian Church in NYC in 1989 and retired in 2017, has written dozens of books. His work includes The Freedom of Self Forgetfulness; Encounters with Jesus: Unexpected Answers to Life's Biggest Questions; and Hidden Christmas: The Surprising Truth Behind the Birth of Christ. And just in time for PSL season, Keller has The Prodigal Prophet: Jonah and the Mystery of God's Mercy coming out in October.
Justin and Hailey have yet to set a wedding date, but that hasn't stopped the groom-to-be from doing some prep work. It's anyone's guess if Justin was searching for the meaning of his most recent tears in The Meaning of Marriage, but from these excerpts (thanks Google Books!) below, there's plenty to learn from Keller's book. Justin, if you haven't been taking notes, feel free to copy and paste this into your phone.
1. There is no such thing as a soul mate (Introduction)
Jelena truthers, this one stings a lot, but even Jailey supporters are reminded that Justin and Hailey are not each other's soul mates. In the book's introduction, Keller cautions readers against pegging partners as "perfectly compatible" matches. Of his own marriage to wife Kathy (37 years and running), Keller writes, "When we first began to spend time with each other, we each realized that the other was a rare fit for our hearts."
2. Related: Change is coming, even if you don't like it (Chapter one)
In other words, embrace the change, Justin, it might mean your marriage is getting stronger and better. In Chapter one, titled "The Secret of Marriage," Keller writes, "You will have to make changes that you don't want to make, and so will your spouse. The journey may eventually take you into a strong, tender, joyful marriage. But it is not because you married the perfectly compatible person. That person doesn't exist." Ouch, but the truth can sometimes hurt.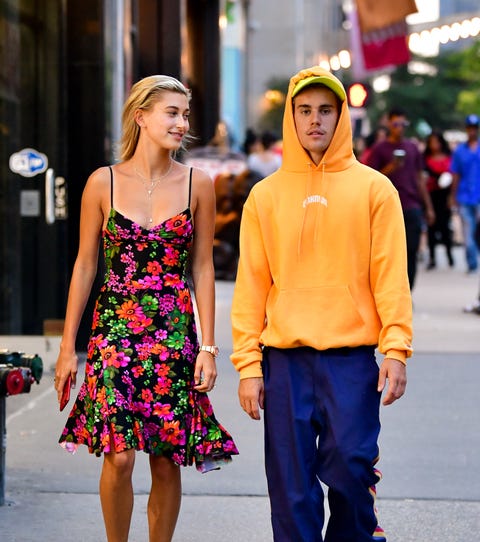 3. Children of divorce will expect the worst in marriage, but the opposite is also true (Introduction)
Justin's parents split up way before he got famous, while Hailey's parents have been married since 1990. "If you came from an unusually stable home, where your parents had a great marriage, that may have 'made it look easy' to you, and so when you get to your own marriage you may be shocked by how much it takes to forge a lasting relationship," Keller writes. "On the other hand, if you have experienced a bad marriage or a divorce, either as a child or an adult, your view of marriage may be overly wary and pessimistic." TL; DR, Keller points out that, "any kind of background experience of marriage may make you ill equipped for it yourself."
4. "Nothing can mature character like marriage" (Chapter one)
Justin, it's time to stop getting meaningless tattoos and adopting dogs you can't take care of. Maybe Justin's already read this chapter, seeing as he JUST chopped off his long hair. According to Keller, "[M]arriage provides a profound 'shock absorber' that helps you navigate disappointments, illnesses, and other difficulties. You recover your equilibrium faster."
He also refers to "studies" that have shown that "spouses hold one another to greater levels of personal responsibility and self-discipline than friends or other family members can."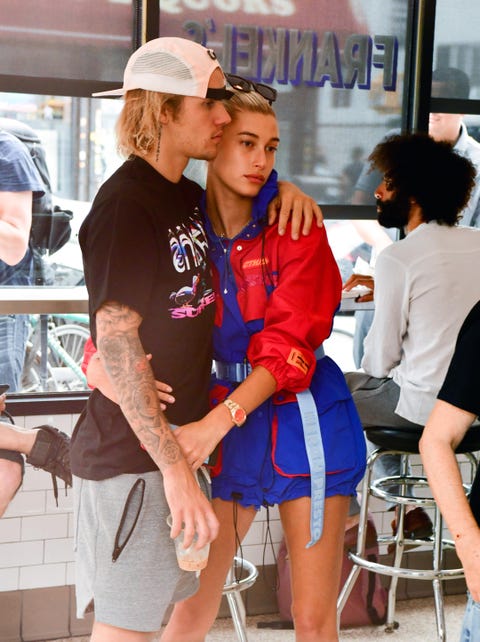 5. Don't rely on your spouse to fix all your problems (Chapter two)
Jailey can still be Justin and Hailey, separately. Per Keller, the Christian principle believes in "realizing that in Christ your needs are going to be met" and not looking at your "spouse as your savior." He adds, "Those who stop concentrating on how unhappy they are find that their happiness is growing. You must lose yourself to find yourself."
6. Know the difference between feelings vs. actions (Chapter two)
As we've seen so far, Jailey is a very emotional couple, but Keller advises to approach these feelings with extra care. He writes, "If your definition of 'love' stresses affectionate feelings more than unselfish actions, you will cripple your ability to maintain and grow strong love relationships."
To improve on this, he suggests focusing on "the action of love over the feeling" to "enhance and establish" said feeling. "That is one of the secrets of living life, as well as of marriage."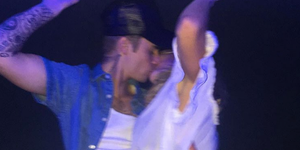 Source: Read Full Article