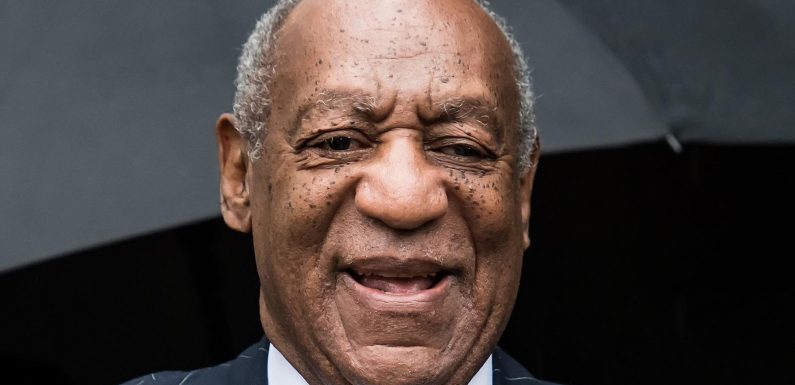 The following article contains allegations of sexual assault.
Bill Cosby was in prison serving a 3-10 year sentence after being convicted of sexual assault in 2018 but learned on June 30 that he was being released. His conviction was overturned after there was "a ruling that his due process rights had been violated," per NBC News. The former sitcom star spent the first night of his release at his mansion in Pennsylvania where he stayed up late eating pizza. "He had Zio's pizza and we stayed up last night 'til 2 in the morning just laughing and joking and him doing comedy routines," Cosby's spokesperson Andrew Wyatt told Fox News. According to Wyatt, Cosby intends to eventually "get back on stage" to perform comedy.
Many were upset to see Cosby's conviction thrown out, and a litany of actors, including Debra Messing and Padma Lakshmi, took to Twitter to voice their anger, via The Hollywood Reporter. But not everyone in Hollywood was upset over Cosby's release. His "The Cosby Show" co-star Phylicia Rashad — who played the actor's on-screen wife, Claire Huxtable — celebrated the news. "A terrible wrong is being righted- a miscarriage of justice is corrected!" she tweeted. This was not the first time Rashad defended the disgraced comedian. "But what has happened is declaration in the media of guilt, without proof," Rashad told ABC News in 2015. "And a legacy is being destroyed because of it. It's being obliterated." 
With Rashad standing by Cosby's side, how did Cosby's real-life wife, Camille Cosby, react to her husband's release?
Bill Cosby didn't see Camille his first night free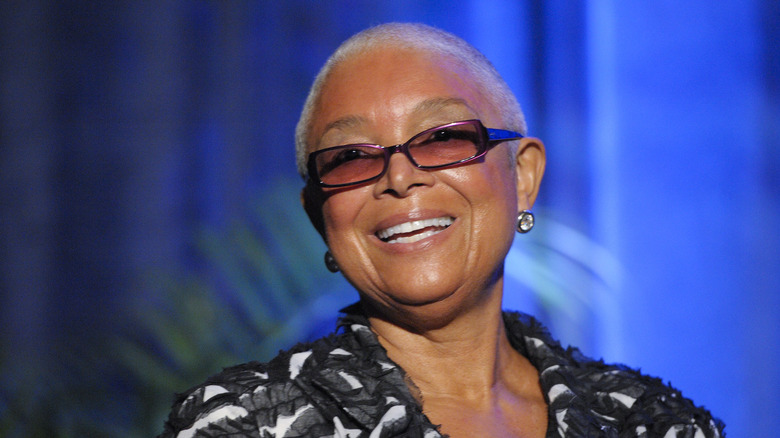 Bill Cosby's wife, Camille Cosby, had not seen her husband since he was convicted in 2018, per NBC News. Even though Camille had not visited Bill in prison, she was described as "ecstatic, relieved, happy" when she got the news of his release, according to Bill's lawyer Brian Perry (via US Magazine). Bill spent his first night of freedom in his Pennsylvania home, not far from the prison he was locked up in, while Camille was at their home in Massachusetts. Bill left the next morning to reunite with his wife, and according to his rep, he intended to spend the next three weeks by her side, per the New York Post.
Camille has previously insisted that her husband was innocent. After he was convicted in 2018, she released a strongly-worded statement that Bill was the victim of a "lynch mob" mentality. "In the case of Bill Cosby, unproven accusations evolved into lynch mobs," Camille wrote (via US Magazine). She blamed the media coverage of the case for Bill's conviction and believed the press had decided he was guilty without sufficient evidence. "[The media's] frenzied, relentless demonization of him and unquestioning acceptance of accusers' allegations without any attendant proof," Camille's statement read. She even compared Bill to Emmett Till. "Since when are all accusers truthful?" Camille asked. 
If you or anyone you know has been a victim of sexual assault, help is available. Visit the Rape, Abuse & Incest National Network website or contact RAINN's National Helpline at 1-800-656-HOPE (4673).
Source: Read Full Article