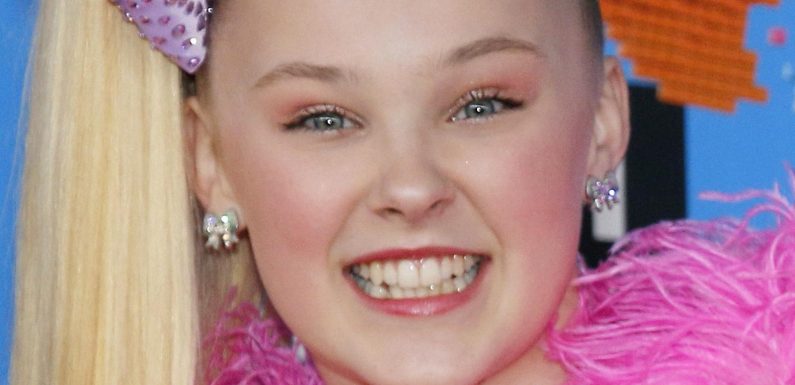 Jojo Siwa got fans thinking when she posted Tik Toks of her lip-synching to Paramore's "Ain't It Fun" and Lady Gaga's "Born This Way." Fans asked a lot of questions when she later posted a photo of herself in January wearing a t-shirt that read, "Best Gay Cousin," which made them wonder if she was coming out.
Siwa confirmed the news in a January 23 Instagram post and came out as a member of the LGBTQ community. She opened up about her girlfriend Kylie Prew in an April interview with People. "She never cares what the internet said about us," Siwa said. "It's nice to have somebody in my life like that." Siwa "didn't want to put a label on her sexuality," adding, "I still don't know what I am. It's like, I want to figure it out. And I have this joke. Her name is Kylie. And so I say that I'm Ky-sexual. But like, I don't know, bisexual, pansexual, queer, lesbian, gay, straight. I always just say gay because it just kind of covers it or queer because I think the keyword is cool." 
"I like queer," Siwa concluded. "Technically I would say that I am pansexual because that's how I have always been my whole life is just like, my human is my human."
Siwa is now revealing who reached out to her when she came out. Keep reading for more details.
Notable celebrities contacted Jojo Siwa after her announcement
Once Jojo Siwa went on Instagram to confirm she was part of the LGBTQ community in January, she clarified that she was "technically" pansexual but also identified as gay and queer.
Fans took to social media and referred to Siwa as "gay icon" and "lesbian icon." Siwa told Entertainment Weekly that Kim Kardashian, Iggy Azalea, Lil Uzi Vert, and Lil Nas X were some of the notable celebrities who personally contacted her after she came out. She's reportedly thrilled with the positive sentiments from fans and is planning to thank them in a special way.
"Being called a gay icon, honestly, I think is the biggest honor," Siwa said. "About a year ago, I started having all these music meetings just for fun, just getting my head where I want to go. And I told the producers, 'I want to create gay pop, and I want to have a concert for the girls and for the gays.' Turns out a year later, I am very much so gay."
Her mom, Jessalyn Siwa, was bursting with pride and was sure to emphasize what her daughter's coming out would mean to other families. "I was like, 'You're really, really lucky that the world embraced you and you're helping other people, you're on that side of it,'" Jessalyn recalled. "And that was a big reality check for us, to really try to make it easier for people and easier for kids, easier for parents to be more accepting."
Source: Read Full Article