Hailey Bieber is, truly, Justin's muse!
On Monday on Instagram, the Sorry singer posted a sexy photo of his wife wearing a bra and trousers in front of the Eiffel Tower in Paris, France.
The 25-year-old crooner also shared a sweet poem where he called the model his "soulmate" and "God's greatest creation."
He wrote:
"Sunlight falls into the Abyss
Just like i fall into your lips
Waves crash onto the shore
My love for you grows more and more
Sound of the crickets a true meditation
I think about you, Gods greatest creation.
As i fall into this blissful state
I ponder on how you're my one true SOULMATE
Its getting dark to dark to see
A chilling breeze embraces me
The smell of camomile fresh from the garden
My life is a movie that both of us star in.
Speaking of stars I'm starting to see some
They light up the sky, reminds me of my freedom
How big and how vast our world is around us
So grateful for god we were lost but he found us
So i write the poem with him always in mind                                                                                 Things all around us                                                                                                                              Just get better with time"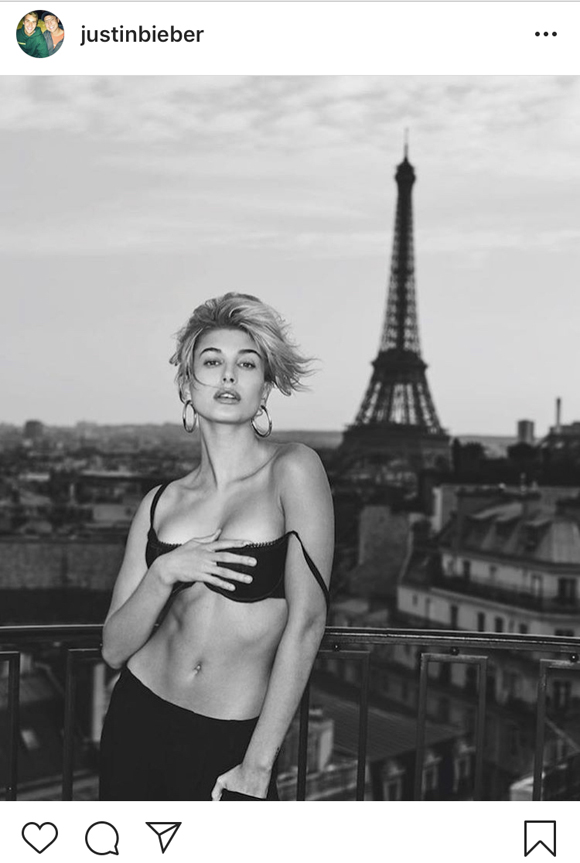 The Canadian musician added:
"I fall more in love with you every day! You have walked hand and hand with me as I continue to get my emotions, mind, body and soul in tact! You have given me so much strength, support , encouragement and joy. I just wanted to publicly honor you, and remind you that the best is yet to come! Have a great shoot today my love!"
In September 2018, Justin and Hailey shocked the world when they got married at a courthouse in New York.
However, their relationship has been filled with ups and downs.
The two met in 2009, dated three years ago, but rekindled their relationship last year after meeting at Hillsong church.
During an interview with BFF Kendall Jenner in February 2019, Hailey admitted that Justin kept her in a "weird limbo" before eventually proposing.
She dished:
"It was this weird limbo. We were friends and then it was like more, and then we weren't. And then we didn't speak for a very long time."
Additionally, the catwalk diva has not been in "any serious relationship before" marrying Bieber.
"Yeah, I didn't even know what it was like. That's why I say it's scary because I didn't have any of that experience before… So I went from being a baby, not having a lot of experience, to being married, which I feel like… That's why I say for you guys, I don't think it'd be that different… I think when you're with somebody all the time and you've been in a long term relationship, the only thing that changes is you've just made a commitment. To like, have to work things out… And it feels great. There's a … most certainty you can have in a relationship is marriage."
While she admitted "it's definitely scary to be this young and be married," Hailey is proud to be in a union with "the person that literally been in love with for so many years," adding:
"So, that's the best part about it. Like I feel like he's my best friend. And we just get to do life together forever, now. But I think the forever aspect for me is just like, you don't think about that until you get married… And then you're like, okay, this is really like, this is forever. Meaning like, there is no end."
Justin and Hailey are way too cute!
Source: Read Full Article