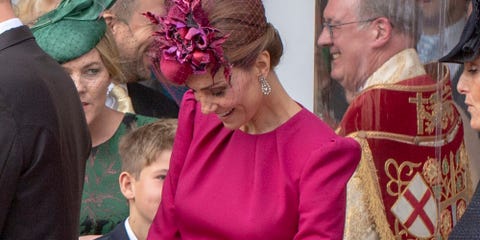 It was windy at Princess Eugenie's wedding today. Guests were noticeably clutching onto their hats and fascinators as they made their entrances at Windsor Castle, and some headpieces were even blown away. Not even Kate Middleton was immune to the weather.
The Duchess of Cambridge was elegantly dressed in a rich fuchsia Alexander McQueen dress, which featured a pleated waistline and puffed shoulders. But that didn't stop the wind from blowing up her skirt after the ceremony.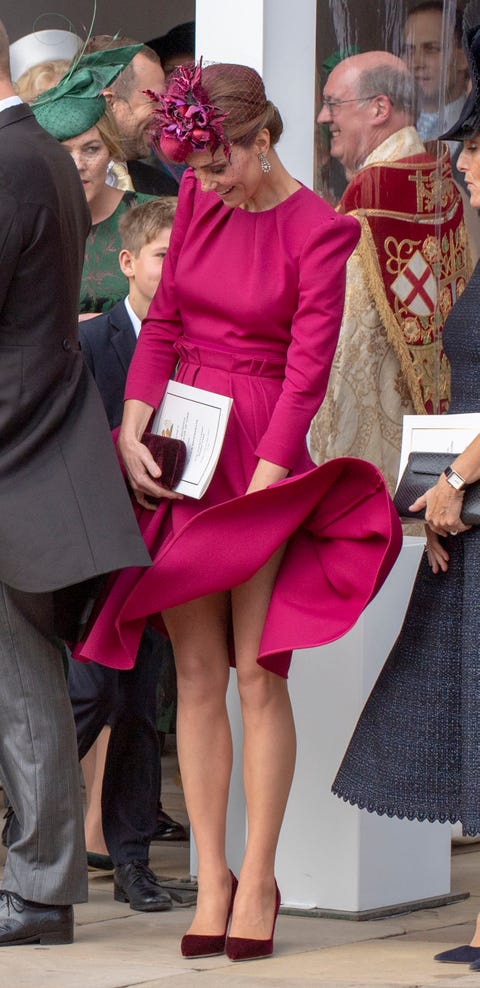 However, Middleton was quick to avoid a possible wardrobe malfunction. She held most of her skirt down and turned a potentially embarrassing moment into an unintentional Marilyn Monroe tribute. We're totally here for a royal-Old Hollywood crossover.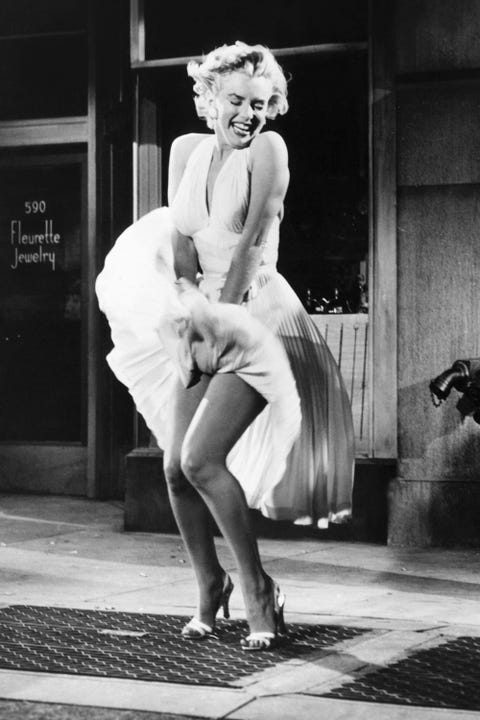 Women of the royal family reportedly have a styling trick for windy settings. "Often they wear body suits and clothes that actually increase static so it's much hard for something to fly up," etiquette expert Myka Meier told The Sun. "So you have an under garment that is almost like a body suit that is one tactic that is used."
Another trick is wearing heavier fabrics that are less likely to fly up in the wind, Meier, the founder of Beaumont Etiquette, added. The sartorial hack is often used for appearances on the tarmac or airports, where the environment is especially gusty.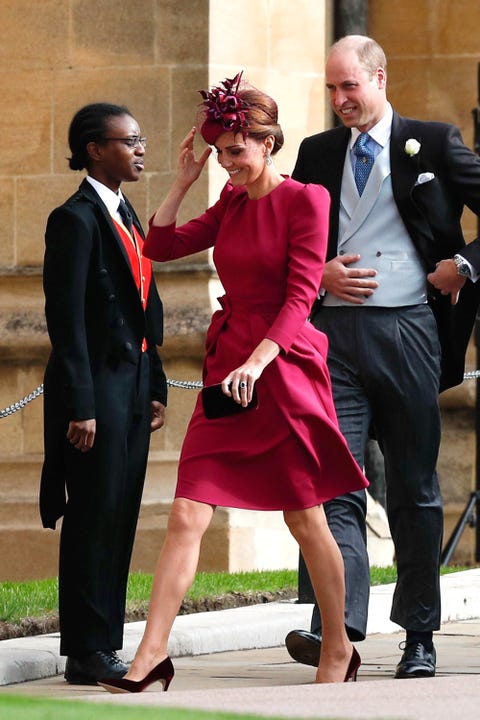 To complement her McQueen look, Middleton accessorized with a Philip Treacy hat with floral and mesh detailing, diamond pendant earrings, velvet burgundy Prada pumps, and a matching velvet box clutch. Luckily she didn't have to worry about the rest of her outfit blowing away.
Source: Read Full Article